At The Dyrt, we share camping tips from our community of campers and campgrounds. With so many campers staying home, we continue to share this info so you can plan future camping trips across the U.S.
---
My local grocery store put out Valentine's gifts the week after Christmas, giving me a full month to think about how cheesy this holiday can get. Don't get me wrong, give me a box of Russell Stover and I just might love you forever.
But Valentine's Day has become the epitome of a "Hallmark holiday," driving us to spend more and more money on gifts and dinners and fancy cocktails.
Why not change it up this year? Instead of taking your significant other to a five-star restaurant, take them to a five-star campground, complete with a bottle of wine, s'mores by the campfire, and a blanket of stars above for a night or weekend of romantic camping.
These eight ideas to spice up the campsite are sure to make a cozy home-away-from-home on a romantic camping trip.
8 Tips for Cozy & Romantic Camping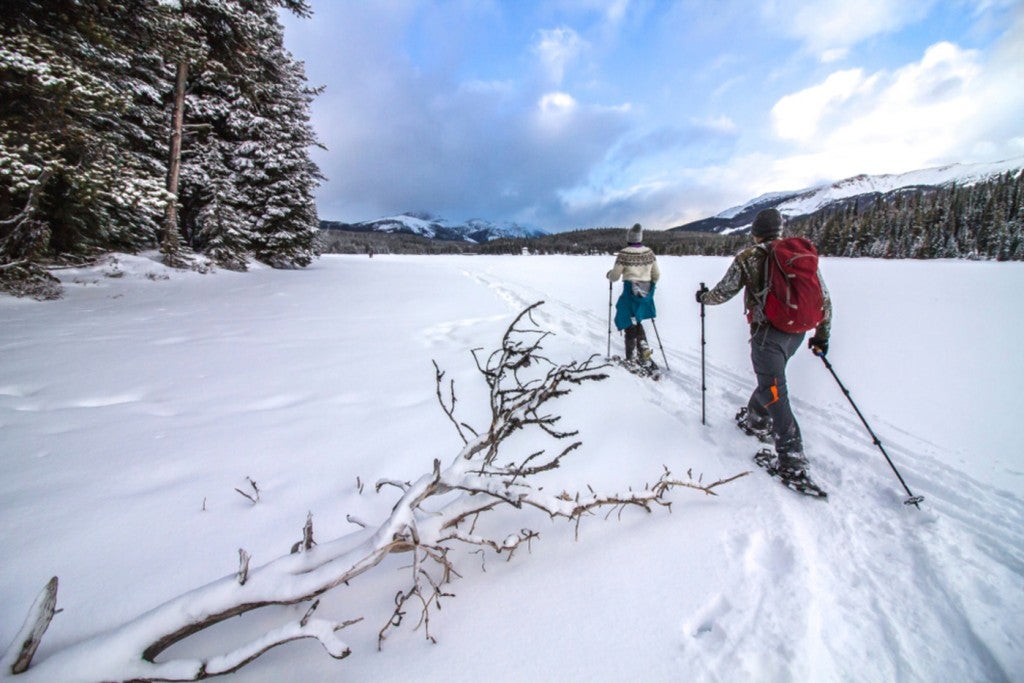 A campground date sounds a lot less romantic when you're battling 20-degree temperatures and a world covered in white. But, it can be the complete opposite! When have you ever wanted to be closer to someone than when you're shivering cold?
There are a few essential winter camping gear pieces that can make the cold tolerable, like base layers and camp slippers. Bring plenty of layers to stay warm, and some hot chocolate or mulled wine to keep your insides even toastier.
Fewer campgrounds are open in the winter, which means an extra level of planning if you decide to escape to the woods this Valentine's day for romantic camping. For those in the northern states, Forest Service and BLM land will state the open dates of campgrounds they service on the website. If you can't find the information online, there's always a phone number to call for more information.
Your best bet? RV parks. Generally, RV parks across the country are open year-round and some even offer tent camping in frigid temperatures (like Ouray RV Park near Telluride, Colorado, who rent tent sites to ice climbers in December and January). Call campgrounds ahead of time to ensure availability, and once you have them on the line, try and secure the most private, romantic campsite they have.
1. Pack a Double Sleeping Bag
My husband and I received a double sleeping bag as an engagement gift and it was one of the best items gifted to us! Some of the more technical bags have a velcro enclosure at the top of the bag to keep cold air from entering the bag between the two of you.
Big Agnes, Sea to Summit, and NEMO all offer bags with mummy heads to keep you even warmer in cold weather, and a double zipper on either side to vent when things, erm, heat up.
More technical bags will run in the $100-$200 range, but you can find a basic bag for around $60.
2. Bring the Wine and a Camp-Safe Carrier
Honestly, we should all have camping wine glasses anyways, stored alongside our tiki torches and roasting sticks. A metal stake grounds the bottle and glass holders in place, and twisted metal holds the glass and bottles at the perfect height for relaxed sipping. Perfect for late summer evenings, or romantic camping Valentine's dates.
You can find a set for four wine glasses and a wine bottle at Home Depot for $14.99.
3. String Up Cozy Lights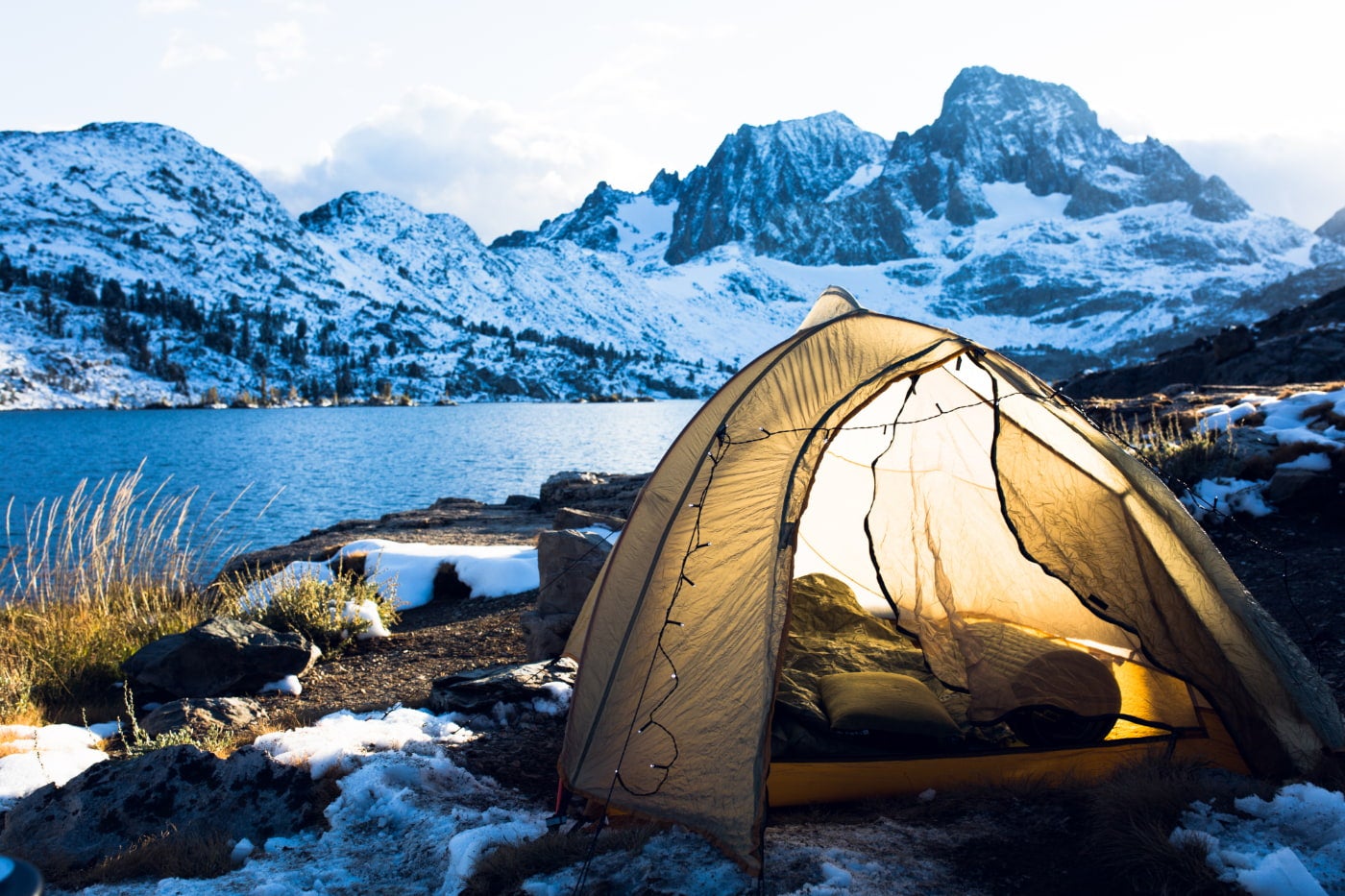 What makes a romantic camping trip more than a set of string lights threaded between juniper branches or pinyon pine? You can also string them on the inside of your tent for intimate lighting.
Most string lights are battery or solar powered, so you can easily camp in the middle of nowhere and create a magical atmosphere with your partner. Make sure to bring extra batteries, though.
BioLite and MPowered have their own version of string lights with campers in mind, all within the $20-$40 range.
4. Set the Mood with Mystical Fire
The first time I saw Mystical Fire, I about lost my mind. For $25, you get a pack of 25 fire colorants that when thrown on the fire turn the flames a spectrum of color–blue, yellow, green, purple. A campfire itself is already mesmerizing, but a cool camping product like Mystical Fire takes the experience to truly impressive levels.
Impress your date, partner, or any camping mate with these magic packets.
5. Sweeten Things Up With a Double Pie Iron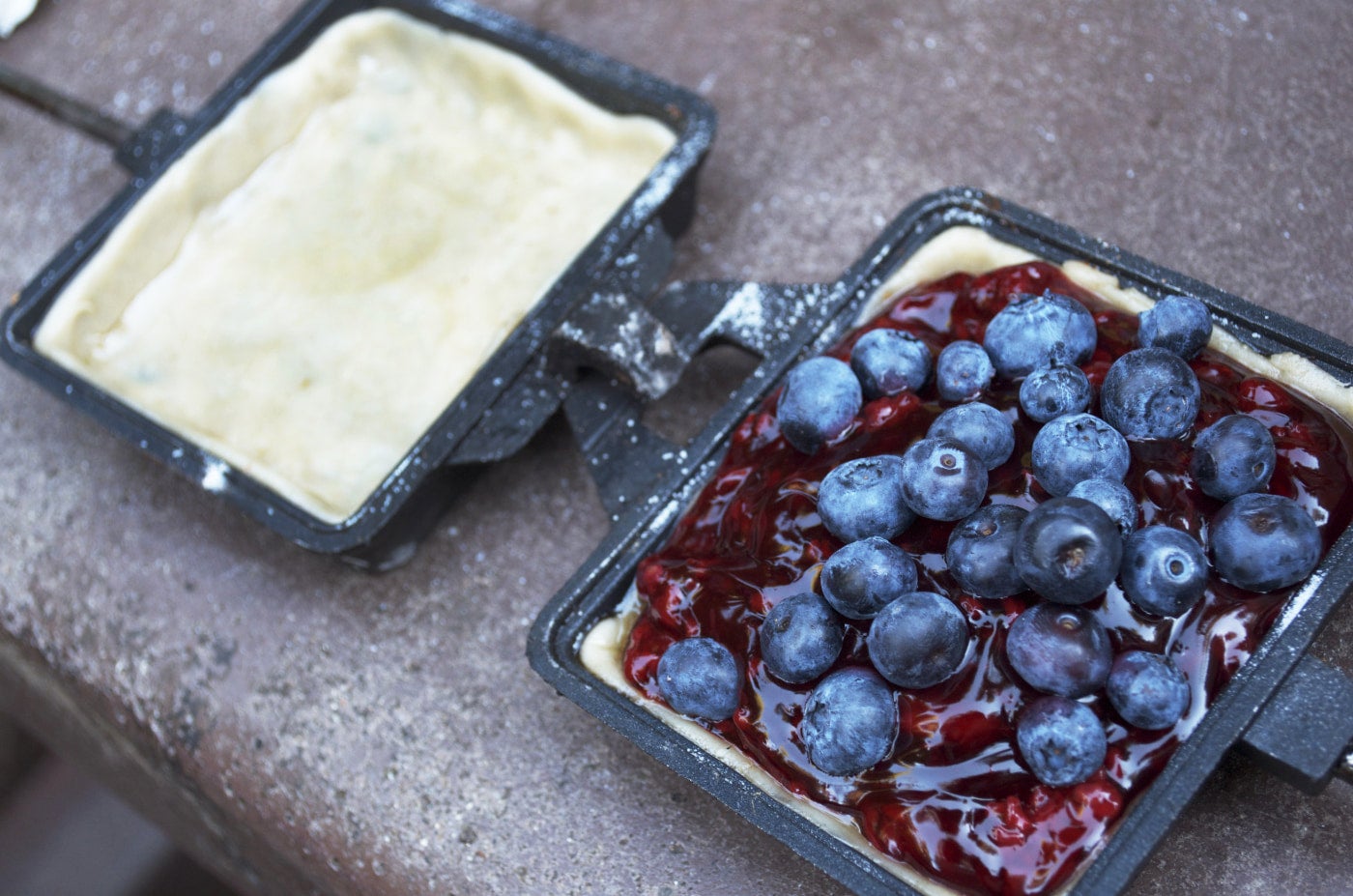 Forget the marshmallows; if you're looking to change your campfire roasting game, get yourself a double pie iron. Make blueberry cream cheese stuffed french toast for breakfast, a monte cristo for lunch, chicken pot pie for dinner, and chocolate marshmallow puffs for dessert.
Or, invent your own recipe for your romantic camping getaway! You'll need some type of bread or dough to start, but be creative from there. Add cheese or chicken or jam or pickles. Tap into your inner chef and have fun with it!
6. A Picnic Backpack Will Keep You Organized
For those in warmer and moderate climates, a picnic backpack will take your afternoon hike from basic to charming. These perfectly executed backpacks come complete with everything you need for an afternoon of wining-and-dining on the mountainside.
Corkscrew, plates, cutlery, cheese knives, wine glasses, and a blanket are all included in this quintessential pack that will surely light some sparks between the two of you.
7. Grab an Astronomy Guide to Snuggle Beneath the Stars
Get bundled up and sit by the fire until well after the sun goes down and the stars appear. If you have no formal astronomy knowledge, head to the library and check out a book on basic astronomy. Sit with your partner and try to identify Orion's Belt, and the hard-to-find Little Dipper.
From experience, looking at the stars for an extended amount of time usually leads to deeper conversations that last well into the early hours of the morning.
8. Invest in a Loveseat Chair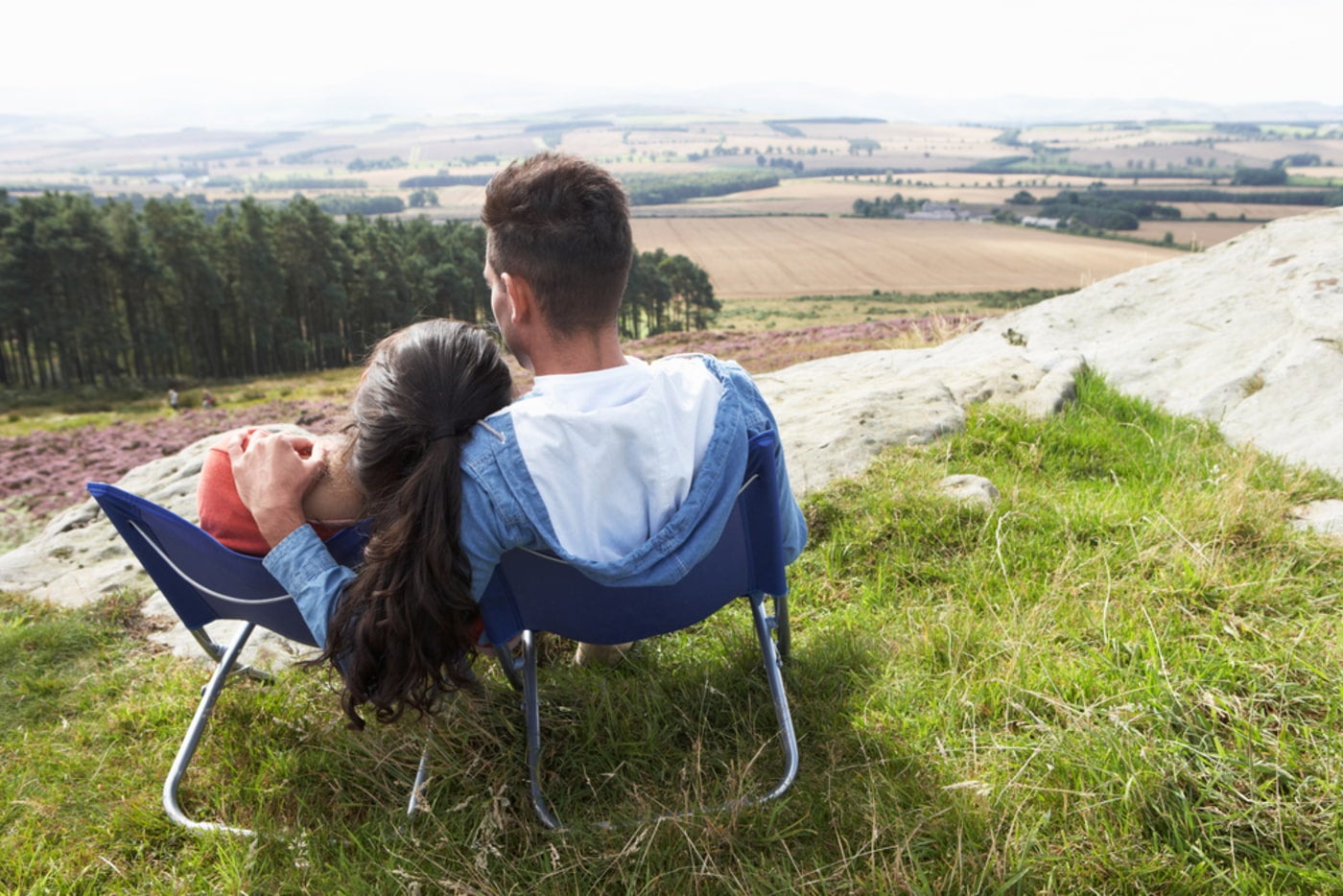 Sure, you can squeeze two camp chairs together to touch, but can you snuggle with them that way? Not without an arm digging into your back or feeling on the verge of tipping over.
Loveseat camp chairs—like this one from Kelty—offer enough room to curl up next to the campfire with a few extra blankets to keep warm. It's the perfect place to set up your wine bottle and glasses, whip out your astronomy guide, and cuddle until it's time to retreat to the tent.
---
Our recommendations are based on providing value to campers across the country. Some articles may contain affiliate links. By purchasing through our articles, you help support this camping magazine.
---
Related Campgrounds:
Popular Articles: