We love to meet new campers and hear about their adventures, but few have been as unique as Cate of Argosy Odyssey.  Cate and her partner Chad have been living full time in an Argosy Airstream since 2016, they use their home on wheels  to see the country, pick up seasonal work, and take advantage of their changing backdrop which inspires their artmaking. Their Airstream is hard to miss with its technicolor hand-painted imagery which captures scenes from the road – from deserts of the southwest to thick redwood trunks.
How The Argosy Odyssey Adventure Began
Cate and her partner Chad were business owners in Asheville, NC before moving into their airstream. "We knew that as soon as both of Chad's kids grew up and moved out on their own, we would sell our house and business in Asheville and spend time exploring the country and pick out a new town to call home. I love vintage trailers so when I saw the Argosy posted on Craigslist, I knew we needed to scoop it up quickly. Within a week of selling our bar, the trailer got delivered to our driveway and we began the renovation process. Chad did the majority of the interior, while I painted the mural that wraps around it."
Where Argosy Odyssey Goes
While Cate and Chad are living in their airstream full time, they work at a farm in Southern Oregon for the majority of the year and treat this spot as their base camp. "We've traveled anywhere from 6 months at a time to 10-day trips", writes Cate as she explains their day-to-day is not all driving from one camping spot to another.
Cate and Chad document their road trip routes on their website, check out their most recent below where they circumnavigate the Northwestern corner of the country during the Covid-19 pandemic.
What Makes Argosy Odyssey so unique?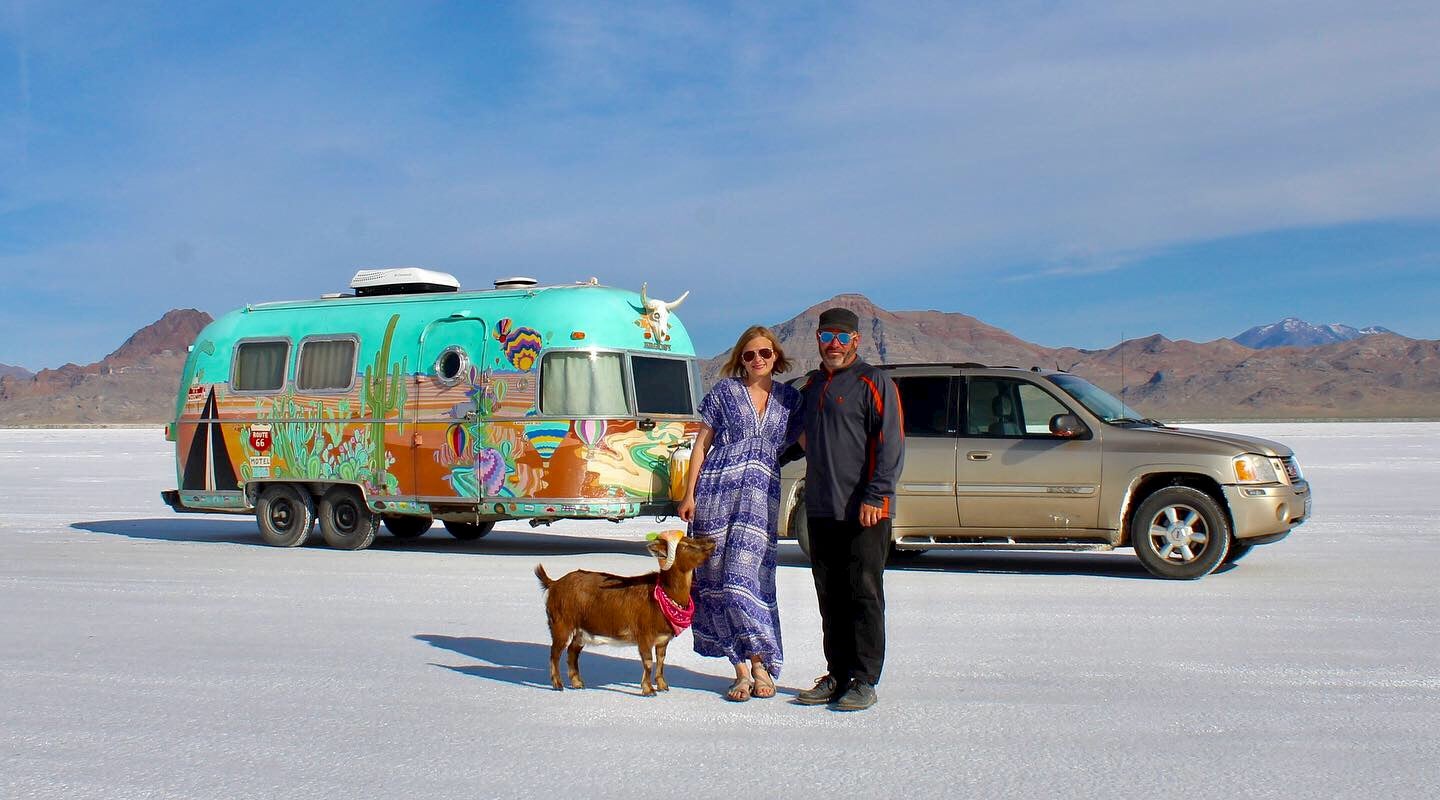 Besides the fact that they drive just about the most exciting airstream we have ever seen, Cate and Chad have a unique companion.  Frankie the goat also lives in their airstream and travels on road trips with the couple, getting to experience the varied landscapes of the U.S. and life on the road! "When it was finally time to move out West, we couldn't fathom rehoming her- pets are family!". From our point of view, it looks like Frankie is thoroughly enjoying her time out west indeed!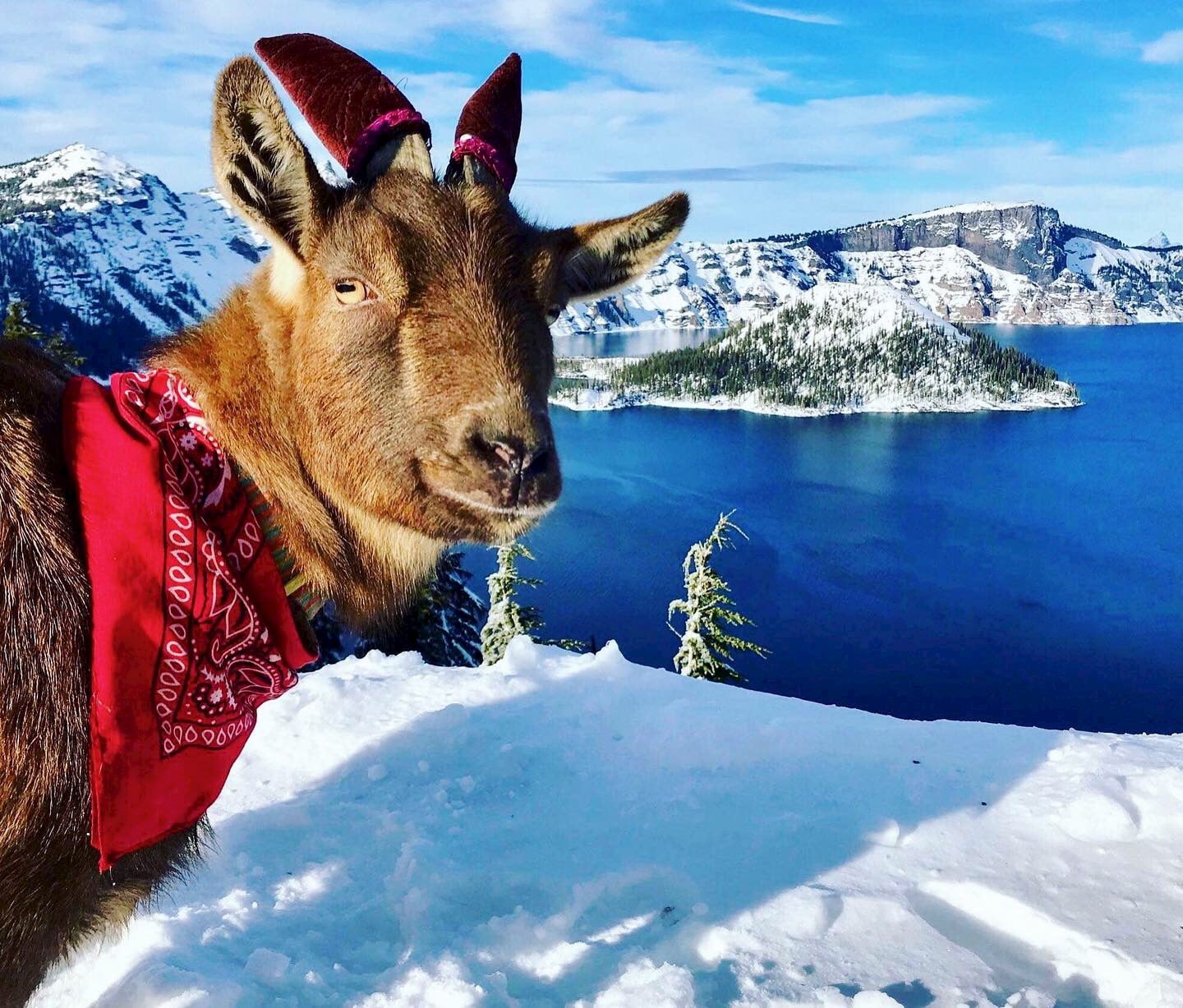 To learn more about Chad and Cate's adventures check out Cate's blog, "Argosy Odyssey" or her Instagram.
Make sure to also check out Cate's painting and Chad's Pacific Northwest Windharps.
Popular Articles: