After just 10 days of renting an RV in California, Mike and Susan were inspired to create a space where they could continue to learn and educate others on RVing. RV Blogger was created two and half years ago to allow them to explore the country and share their learnings.
Since then, Mike and Susan have begun a blog 400+ articles, a youtube channel with educational videos, a digital magazine, and a scholarship fund for RV mechanics.
How did you originally get into RVing? Did you guys do any other types of camping prior?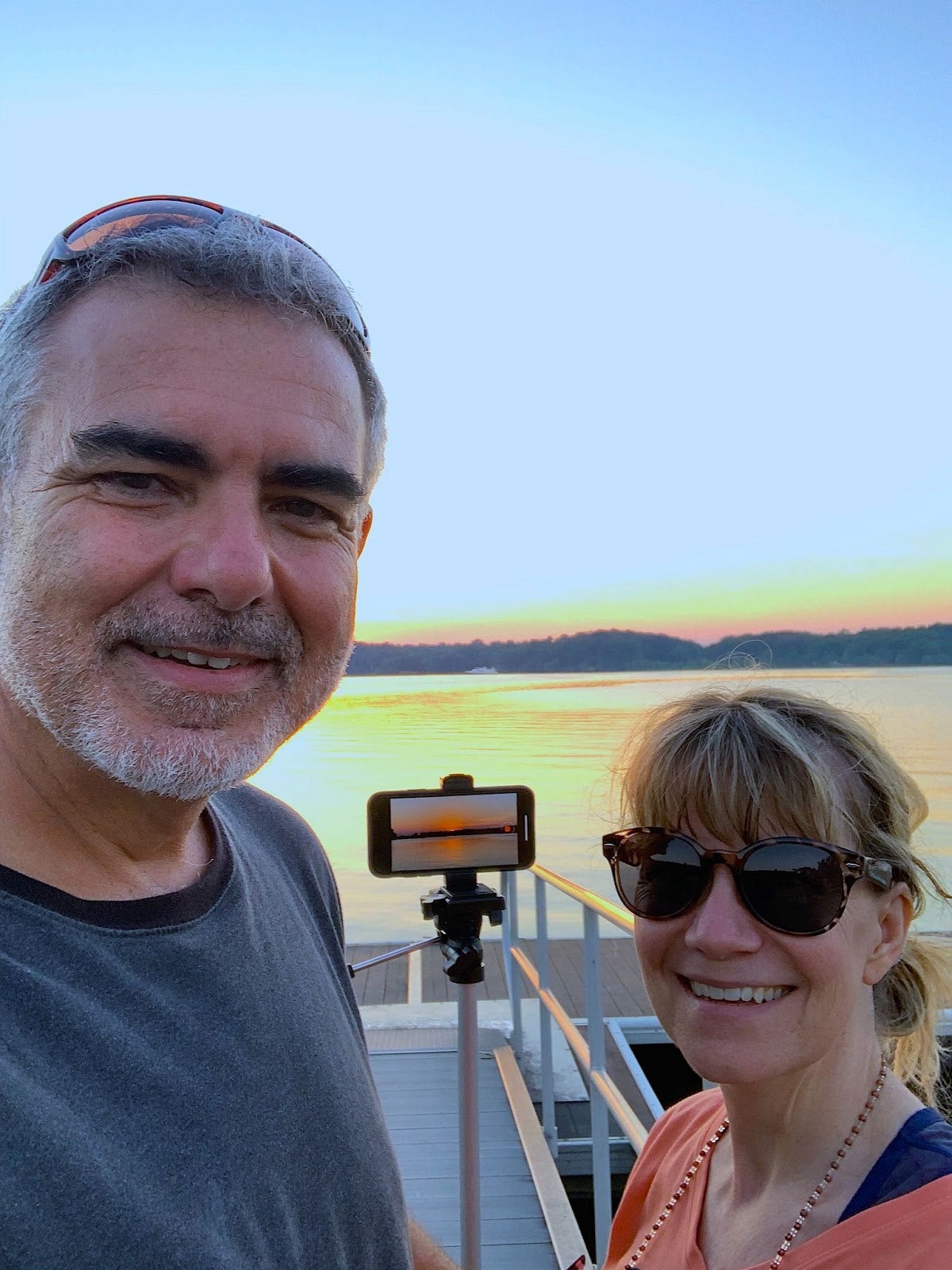 Susan began RVing as a child with her family. They spent summers camping at a seasonal campground in their travel trailer. As an adult Susan took her kids camping on weekends in a pop-up camper, then a travel trailer, for 10 years!
Mike, on the other hand, mostly tent camped but also had the opportunity to RV with friends and family over the years. I was that guy that said camping in an RV was like sleeping in a hotel in the woods! Haha! Now I love RVing but I still enjoy camping in a tent occasionally.
Tell us about your new digital magazine?
RV Camping Magazine is a free monthly digital/video publication. Our goal is to entertain and educate fellow RVers primarily by featuring a very well-known RVer each month through a fun Q&A article. We also include articles about RV camping tips, repair and maintenance, great destinations, recipes and RV renovations.
One of the coolest features of the magazine is that we can include video within each article to make the magazine as enjoyable to read, and watch, as possible…

What is your favorite campsite or camping spot? (can be an entire area if you don't want us to blow up your spot)
It's really difficult to pick a favorite camping destination because wherever we are we really enjoy the experience.
But two destinations that stand out for us are Death Valley and the Northeast in autumn.
Death Valley is unlike any other place we have ever visited. We really enjoyed hiking across the mountain spine at Dante's View, seeing the amazing colors at the Artist's Palette and also hiking through Golden Valley!
We also spent some time in New England in autumn. We were there during peak leaf season and the colors were amazing!
Everywhere we go is a new and exciting adventure that we love to share together.
What is your favorite piece of camping gear?
We have two favorites. One is practical and the other is purely for leisure.
Believe it or not, we love our front windshield cover for our Class C RV. It is awesome because rather than using a curtain inside the RV that separates the driving cab from the rest of the RV, our windshield cover expands from side door to side door so it covers the side windows and the front windshield. It has mesh screens over each side window so we can lower the windows and get fresh air flow without the bugs!
We also love our zero gravity lounge chairs! They are so comfortable! They are perfect for everything from an afternoon nap to stargazing at night!
What is one piece of advice you would give those looking to start RVing?
View this post on Instagram
Our best piece of advice is to rent an RV before you buy one. This advice applies to first-time RV buyers and also experienced RVers who are looking to switch to a different type of camper.
We rented a class C for our trip to Cali so we were much more educated buyers when we were ready to purchase our Class C. We've owned our Class C for over 3 years now and we have no regrets!
And if you are completely new to RVing, renting an RV will help you to figure out if you enjoy it or not before making a large purchase.
---
Watch Mike and Susan's youtube channel, and read their blog and RV Camping magazine for more info on how to get into RVing.
You can support Mike and Susan and try The Dyrt PRO by using their discount code RVblogger90 to try The Dyrt PRO free for 90 days.
Popular Articles: