Once you get beyond just one or two people, backpacking and tent camping can become a challenge. Children are added, Grandma and Grandpa want to tag along, and trying to camp with this crew feels more like coordinating logistics for an army instead of enjoying the great outdoors.
For those of us who spend a lot of time in the outdoors, this type of scenario leads to an obvious question: What about renting an RV?
How to Rent an RV: What to Know For Your First-Time
If you have never camped in an RV, or even if you did years ago, a lot has changed. While the RVs on the market are more comfortable and easier to live in than in years past, they can also be expensive and may not be suitable for everyone's budget.
However, renting an RV can be a great solution for a specific trip or as a trial run if you think RVing might be for you long-term. This is not only cost-effective for a family or group, but allows you to kick the tires, so to speak, before committing to a purchase. Before you jump into the RV world, even on a rental basis, it's important to answer some key questions first.
1. Pick a Vehicle You Can Drive Comfortably
While there are other important questions to think about, this is perhaps the most critical.
You are about to set out on the highways and byways in a vehicle that drives like a lazy elephant at best, and a swinging dance troupe at worst.
Driving an RV can feel like you're going at light speed, when in reality you're at 60 miles per hour. They require a large amount of room to change lanes, maneuver around other vehicles and, most importantly, stop. They're wider, heavier and taller than what car drivers are used to, and you can feel it. Bad weather conditions can make your life miserable if you aren't prepared.
None of these issues should be deal breakers, however. Getting comfortable takes some practice, and since you will be carrying very precious cargo, you should practice often, preferably with the RV you will be renting. An important tip before your first test drive: RVs are notorious for their massive blind spots, no matter the RV type, so be sure to emphasize that skill. You will understand how important this is about the fourth time you circle the block to pull up to the gas pumps.
2. Determine the Needs of Your Co-Campers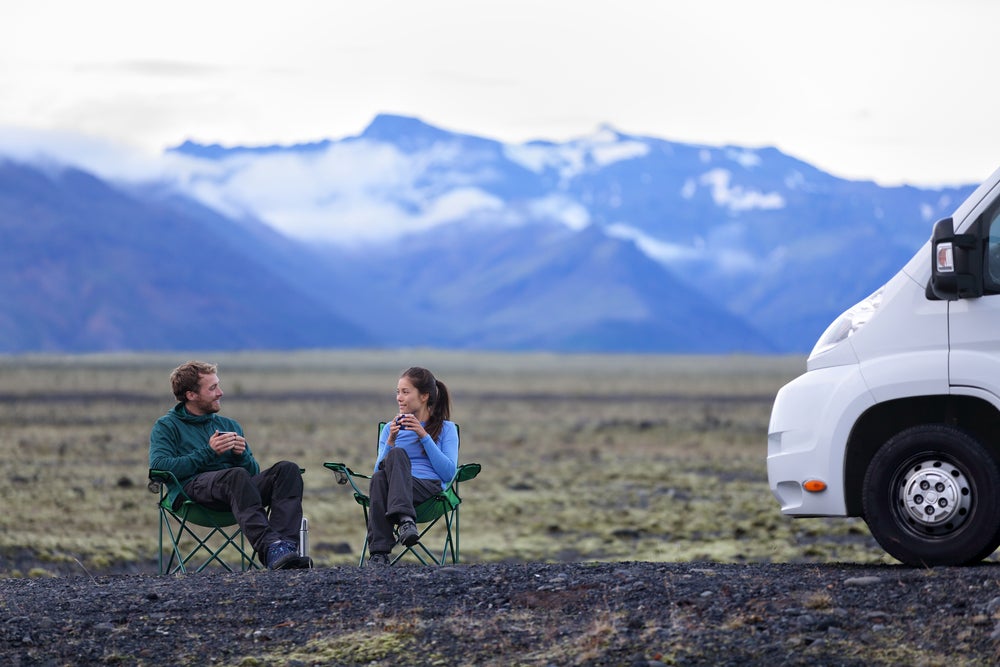 This may seem like a silly question to spend time on, but it really bears some thought. Is it a group of adults or almost-adults (teens)? Or a family of four with two children under the age of five? The answer to this question will help you decide what kind of RV you need in terms of space, kitchen and bath capacity, as well as budget.
Despite what you've probably seen on TV, an RV is an extremely tiny space no matter which model you choose. While an RV may say it sleeps 6 people, that doesn't ensure it will be comfortable. This is another factor to consider when figuring out how to rent an RV.
3. Plan a Rental-Friendly Route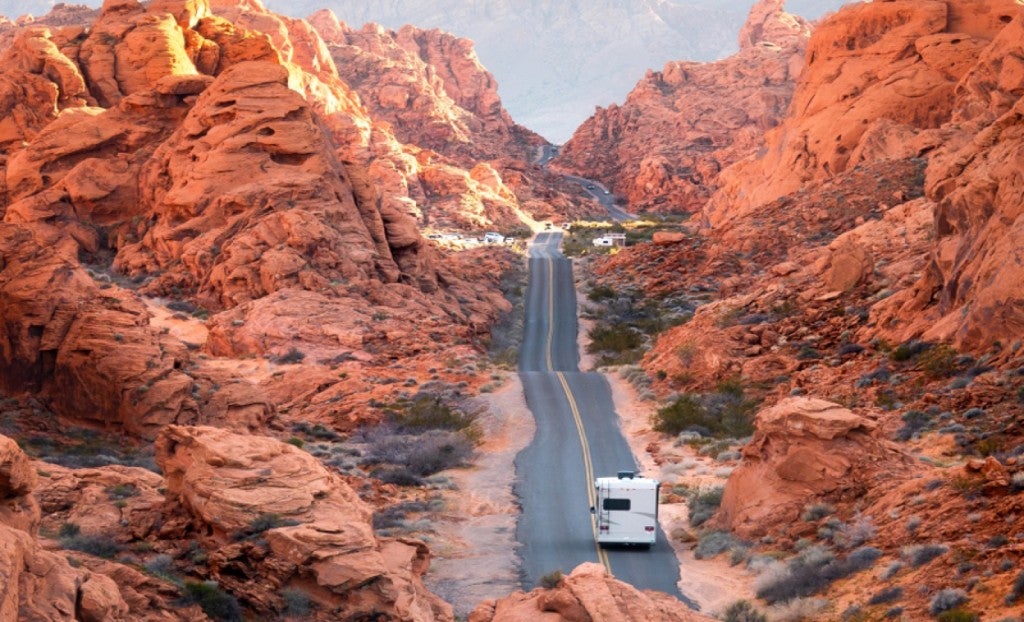 Once you've decided who's coming with, it's time to think about possible destinations, the activities you're interested in, options for food and what all that means for your RV. For experienced campers, this type of planning may be an afterthought, but RV camping with a group of people means planning far ahead in advance. One of the best things about RV camping is being able to venture anywhere with most of the comfort and preparation already taken care of.
It is a must to have an itinerary and book RV spaces in advance. Many RV campgrounds fill up quickly or are booked up to a year in advance depending on the season, so get this part of the trip ironed out quickly. To look for RV campgrounds, use The Dyrt's filter for "RV Sites" on any state page.  Make sure to understand the logistics of how to rent an RV by understanding the company you're renting from, its vicinity to your destination, and the insurance on your vehicle.
4. Make Space for Absolutely Everything in Your Budget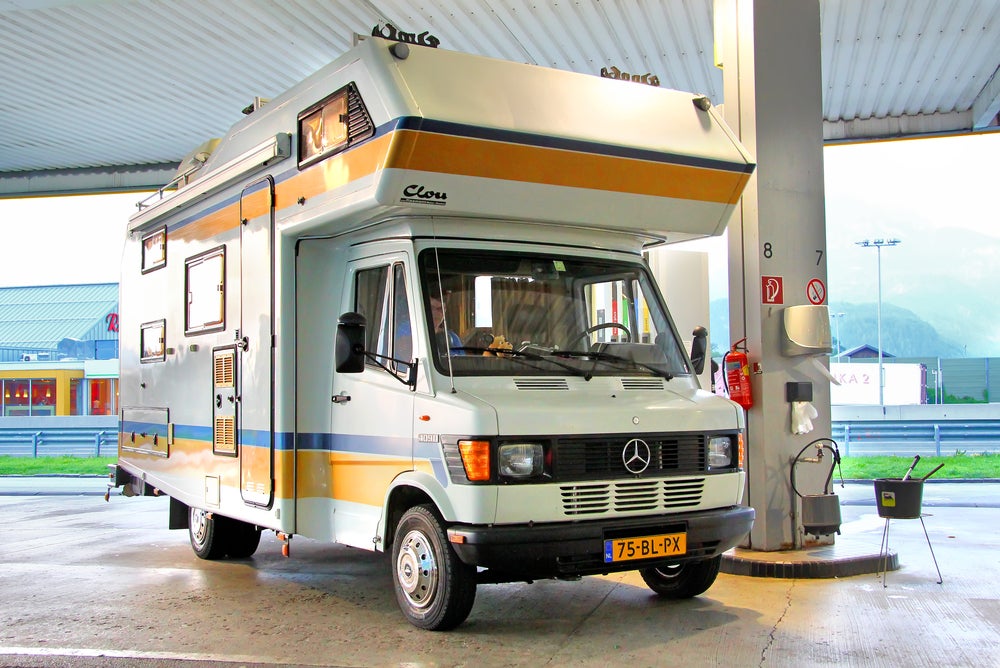 Budgeting for an RV rental isn't quite like reserving a campground or hotel room. The considerations that go into an RV include far more than just the per-day cost—and that's not to mention the fees and additional charges that may come up. Things like propane or solar energy, length of rental, out-of-state travel, insurance and deposits can all come up beyond planned expenses. In many ways renting an RV is much like renting a car with the various types of fees. Some companies also offer fully stocked (dishes and linens) RVs for an additional fee. If you want to take the RV to a location without hookups, then you may also want to rent a generator.
Now that you've figured out how to rent an RV, prepare yourselves for the shock of pumping gas into an RV tank for the first time. Filling up an RV at the pump can bring a significant amount of sticker shock. The tanks are large, and gas mileage in your rental RV is much less than one might hope. You may easily use up to four tanks of gas for a relatively short camping trip. Always ask about mileage when you rent and budget accordingly.
One expense that can catch you by surprise is eating out. A big plus of having an RV is to cook for yourself and save money, right? You will do some of this no doubt, but you should also plan for some meals out of the RV. Through understanding how to rent a RV, you will also need to learn how to function in a small space while on the go. Three meals each day elbow to elbow can get tedious, so make room in your budget for other options.
If you can't take an RV on one of your planned excursions while on your trip, renting a car for the day at a particular destination might need to be an option. You can tow a vehicle with some RVs, but unless you are experienced with this type of towing, it adds a large degree of difficulty to driving the RV and some rental companies do not allow it.
5. Know Who to Ask for Help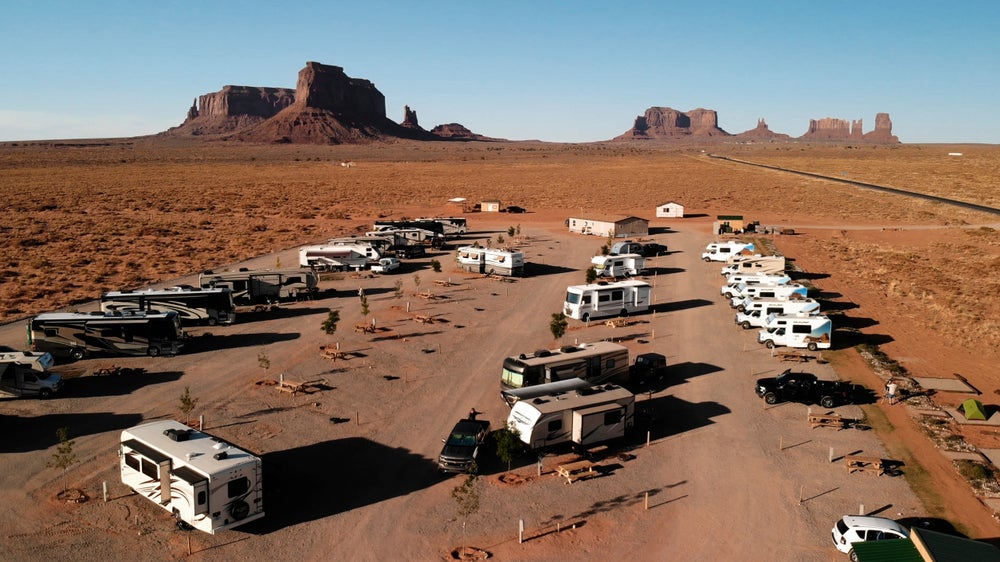 No RVer does everything perfectly—especially the first few times. It's helpful to know that the RV community is very generous with help and knowledge, so if there is something you don't know or can't seem to accomplish, there is usually a lot of help in the form of experienced RVers nearby.
It's also wise to open communication with those who are traveling with you. You can meet with everyone to discuss and manage expectations as far as space, expense, destinations and possible issues. Having the discussion is not only fun and exciting, it allows for everyone to plan for possible issues in the process. If or when those issues pop up on the road, everyone knows you have planned for it and can work together. Allowing everyone, even children, to be in on the planning phase creates excitement and as the saying goes, if you expect to have a great time, you will!
Long time RVers will tell you that this is one of the best ways to enjoy the wilderness with family and friends, so don't be afraid to rent an RV for your next group adventure. The knowledge of how to rent an RV will go a long way toward ensuring your trip is both pleasant and memorable.
Popular Articles: