This article was brought to you by Gregory, the makers of small day packs that are just right for carrying your trail essentials.
---
There's a lot of incredible hiking in and around San Francisco, from the misty redwoods of Marin County to the eucalyptus lined Presidio and the sun-baked East Bay. The latter is where you'll find a summit which attracts a steady stream of hikers year after year, as motivated by the challenging climb to the top as the opportunity to take a selfie with a funny object d'art that's become a symbol for the whole community of Fremont.
It's the Mission Peak hike, one of the most popular climbs in all of the notoriously hilly Bay area.
The Mission Peak hike is a gnarly butt buster that will have you climbing almost 2500 feet in just three miles, plus a few inches more if you choose to climb the odd wooden mast at the top where it's become a tradition to snap a commemorative photo. If you start your hike from Stanford, you'll begin, oddly enough, by crossing a field shared with placid cows— maybe not what you expected so close to university campuses as the Bay's tech corridor. About two and a half miles in on this route, you'll run into the junction with the trail from Ohlone College, which is the better place to park but does add a mile to your hike.
Up to this point, you've been hiking on a wide fire road with a steady incline up about 1800 feet of your climb. It's where the Stanford and Ohlone trailhead approaches meet that the Mission Peak hike's reputation as a cardio slammer comes into play. When the fire road ends about a quarter-mile from the summit, the trail transitions to a narrow single track that might rattle newbie hikers or inspire a scramble approach. Once you push up that last few hundred feet, however, you'll be rewarded with some of the best views in the Bay area.
You can expect plenty of company — including both people and dogs— on your way up, especially if you start from Stanford Avenue rather than parking at Ohlone College. That might mean you need to wait for your turn to snap a selfie with the famous Fremont pole. Technically, the tubes in the pole were originally meant not as footholds, but to point your eye towards some of the other impressive summits on the horizon surrounding San Francisco, including Mount Diablo, Mount Hamilton, and Mount Tamalpais.
Buried underneath is a time capsule that includes Native American amulets and zinfandel wine. But if you need a liquid reward for your accomplishment, first you'll need to hike the three miles you just covered all the way back down before you can get something cold and fresh at nearby Faultline Brewing in Sunnyvale.
How to Master the Mission Peak Hike
Knowing the mileage, elevation, and topography isn't enough to make your Mission Peak game extra strong. We assembled some tips on how to get there, where to park, what to pack, and how you can even expand your Mission Peak hike into something more gnarly. Whether you're a Bay area local or visiting from far away, there's no reason you can't tackle this hike like an expert.
How to Get to the Mission Peak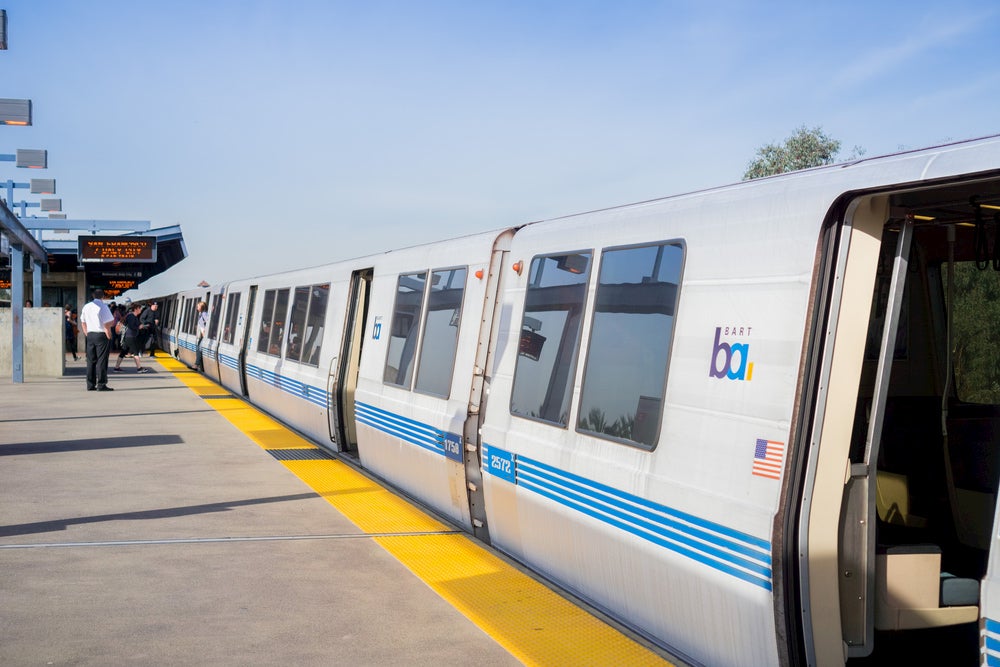 You don't need a car to get to this hike — in fact, parking is scarce, and available spots fill up quickly, especially on summer weekends. Take the BART to the Warm Spring BART station and catch a Lyft or Uber to the Ohlone College parking lot/ Peaks & Panorama trailhead to avoid hassling with your car.
If you do need to drive, visitors should try to carpool, ride their bikes, or park at Ohlone College to avoid adding to congestion in the Stanford Avenue lot off Mission Blvd, which can affect the surrounding neighborhood. It's an easy 45 minute drive from downtown San Francisco, however. Simply follow US-101 south to CA-92 East and I-880 South and take exit 12 to CA-262 N/Mission Blvd in Fremont. Once you arrive at the Stanford Avenue Staging Area at 1997-2099 Stanford Ave, you can park and start your hike! If you're hiking from Ohlone College, keep in mind you'll be adding a mile or so to your hike, though the elevation gain will be less intense, so plan accordingly.
How to Train for the Mission Peak Hike
Map from Gaiagps.com
Sure, it's not exactly Everest — or even nearby Mount Whitney. But this is a challenging hike, one that is sometimes used as a training route for Yosemite's popular, but crushing, Half Dome hike. If you really want to take in the sweeping panoramas of the Bay from Mission Peak, but are a little nervous about your fitness level being up to the challenge, try giving some other Bay-area hikes a whirl first to warm up and test your ability.
Sawyer Camp Trail in San Mateo on the other side of the Bay is a paved 7-miler with a little less than a hundred feet of elevation gain that will let you test your overall day hike endurance. Olompali State Historic Park near Petaluma is a three miler with about a 1,000 feet of elevation gain— so about half the length and distance you'll tackle on your Mission Peak hike. And Tomales Point is another Bay-area favorite with almost ten miles and 1,300 feet of elevation gain, plus the opportunity to peep some wild tule elk.
What to Pack for a Mission Peak Hike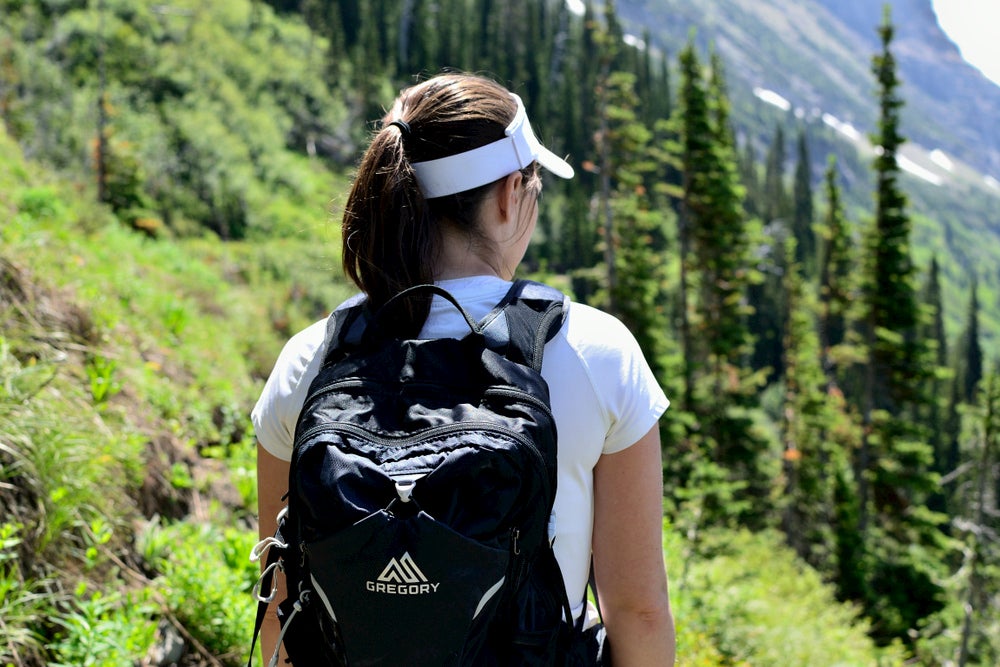 Bring plenty of water: The Bay Area might have a reputation for chilly fog year round, but Fremont sits southeast of San Francisco proper, adjacent to San Jose. It's much warmer there than closer to the Pacific, with highs around 80 in the summer and lows around 60. Even in winter, temperatures range from the 40s to 60s. Especially if you feel a trail this strenuous will be a challenge, you want to have plenty of water for what could be a five hour hike round trip. A small day pack with a water reservoir is a great way to drink up while keeping your hands free.
Dress for a hike: even though it's close to the broader metro area, you don't have to be in the back country to get into trouble. Plenty of folks call emergency services because they didn't realize the Mission Peak hike is as big a challenge as it is, and didn't wear the right shoes or bring adequate layers. Just remember, you need to get back down after being out for a good chunk of your day!
Don't forget sun protection: sure, Fremont isn't exactly one of the sunniest places in America. But the rarys will catch up to you after hours on the trail, and there isn't much shade to be found on your Mission Peak hike. Bring a bottle of broad spectrum sunscreen and make sure to reapply regularly.
A solar charger: because while the sun may be fierce, you can also put it to good use keeping your phone charged while you hike. Don't let low battery woes steal that chance for a summit selfie!
Other Mission Peak Hiking Tips
Mission Peak Regional Preserve is packed with places to hike and mountain bike, but you can't camp overnight (or leave your car overnight at either Stanford or Ohlone parking lots, either). The nearest spot to pitch a tent is Del Valle Regional Park forty minutes west near Mendenhall Springs. You can cool off from your Mission Peak hike with swimming, kayaking, and paddleboarding on Lake Del Valle, a five mile long reservoir. There are group and tent campsites, as well as cabins.
Another great camping spot in the East Bay is in Anthony Chabot Regional Park. You can cool off here, too, thanks to proximity to the Upper San Leandro Reservoir. There's a marina on the reservoir, as well as hiking and biking trails through hilly eucalyptus groves. Campers on The Dyrt recommend site #69 in particular for great views.
If a six-mile round trip hike isn't quite enough for you distance hounds, the Mission Peak hike connects to several other trail networks in the Bay Area, including the Ohlone Wilderness Trail, a 29-mile hiking and riding trail through some of southern Alameda County. The other connector is to the Bay Area Ridge Trail, a 300+ mile still-in-progress development that currently links some of the region's best scenic points.
Dogs are allowed to come along on your Mission Peak hike, but make sure they have protection for their paws from hot ground surfaces, and that you bring plenty of water for your pup, too. Humans aren't the only ones who have required medical attention for heat stroke on this trail!
Don't forget to practice sustainable travel and Leave No Trace principles when hiking or camping especially popular destinations. All that extra traffic puts a strain on fragile ecosystems, especially when people go off trail. Mission Peak Regional Preserve is working hard to restore parts of the hillside damaged by people blazing their own paths. Do you part to pack out trash, practice good backwoods bathroom etiquette, and generally leave this special place better than you found it.
---
This article was brought to you by Gregory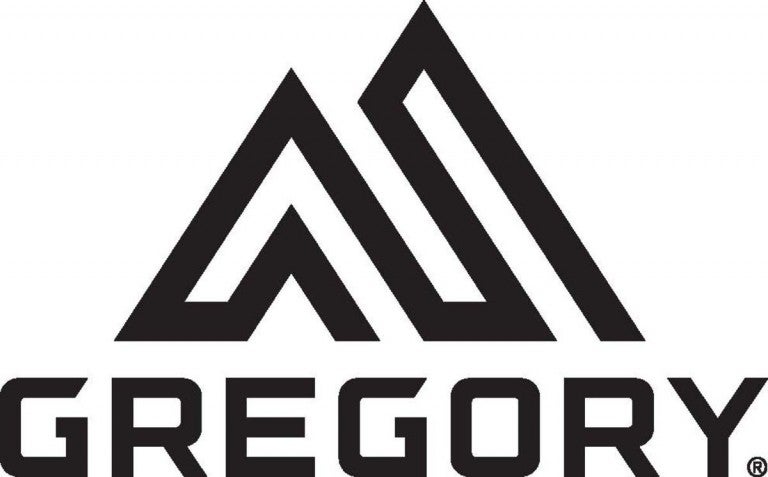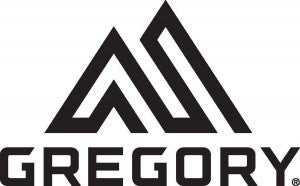 Grab your day pack Gregory's website today!