Despite the difficulty and length of the trail and climb, obtaining Yosemite Half Dome Permits are still extremely competitive. Half Dome draws a large number of hikers, climbers, and campers each year, thanks to the unparalleled views of Yosemite National Park and the unique nature of the climb, which involves a steep rock incline, aided by chains that hikers hold on to.
In 2010, the park implemented a lottery system that limits the number of hikers who can climb to the top of Half Dome. This helps to both protect the wildlife and preserve a more solitary and safer wilderness experience for those who are lucky enough to gain access. However, it also makes getting a Half Dome hike permit that much more difficult. Subsequently, we've released an (updated) guide to give you the low down on getting your own Half Dome permit in 2019.
Half Dome Permits/Lottery (Updated for 2019)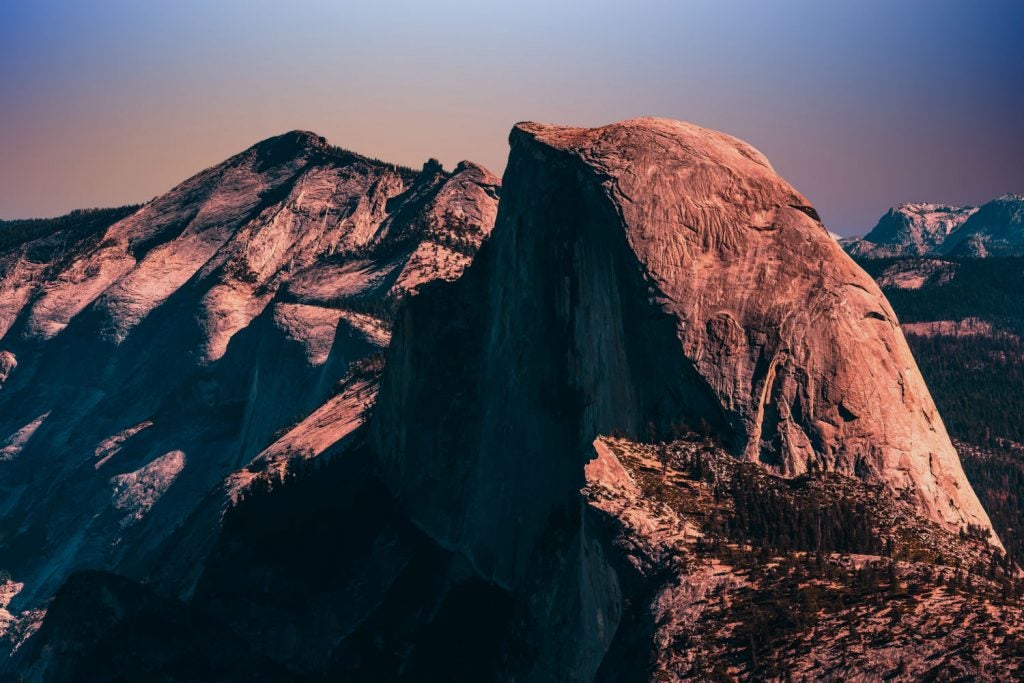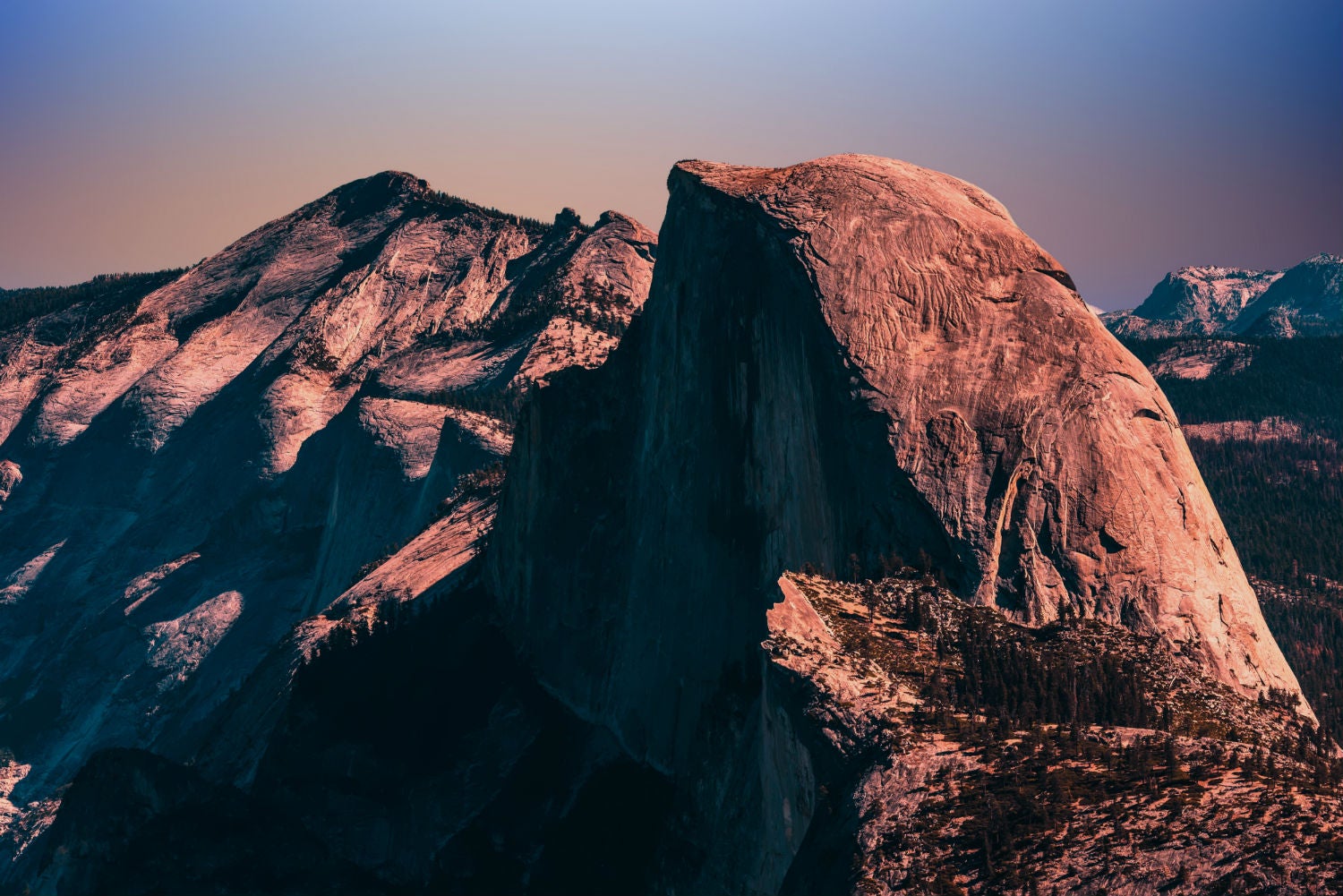 Let's face it, you're not the only one who wants to scale Half Dome. However, obtaining a Half Dome permit isn't impossible, it's just really close. Half Dome hiking permits open up access to the Yosemite Half Dome, one of the most iconic features of Yosemite National Park.
Why is it so iconic, exactly? First, Half Dome is a massive granite outcrop with a sheer rock face on one side and a rounded slope on the other, giving it its "half dome" appearance. Second, This dome rises about 5,000 feet above the valley floor, and 8,800 feet above sea level.
Consequently, the Half Dome hike itself, plus the climb up the dome and back is one of the most advanced hikes in the park. But, what does the half dome permit actually do?
---
Prepare for your next adventure by downloading maps. The Dyrt PRO lets you download maps and campgrounds without cell service. "My alternative to using pro would be to drive back out to cell service".
---
 Obtaining Your Own Half Dome Permit
In short, the Half Dome hike permit grants access to 16 to 18 miles of unrivaled trails (round-trip) depending on which trail-head you choose. This hike showcases awe-inspiring views, but it doesn't come easy. Yosemite Park suggests it is only for the very fit hiker, as scaling this rugged mountain face isn't for the faint of heart. Therefore, you should prepare your body with lots of hiking beforehand.
If you're planning to hike or backpack up Yosemite Half Dome, you'll want to plan ahead of time. There's two options available:
1. Enter The 2020 Preseason Half Dome Permit Lottery
To start, your first option is to enter an online application in the preseason lottery to secure Half Dome permits, open throughout the month of March.
However, this is easier said than done. Only 225 permits a day are awarded to day hikers, while only 50 permits a day are awarded to backpackers. Moreover, because the hike to Half Dome is so long, and the climbing of the dome is weather-dependent, many choose to make this a multi-day adventure rather than a day hike. Subsequently, you should ensure you apply for the Half Dome hike permit that best suits your needs. Apply Here
If you're hiking with friends or family, you can apply for up to 6 Half Dome permits. Once lottery winners are selected, they have about two weeks to purchase them. Of course, having more people doesn't make it easier to obtain your permit. What if you're one of the unlucky ones?
2. Try for a Half Dome Permit via the First Come, First Serve Daily Lottery
If you are unsuccessful in the preseason lottery, your next option is entering the first-come, first-serve daily lotteries at the park. About 50 Yosemite Half Dome permits per day are awarded to day hikers.
Hikers must apply two days before their desired hike date. furthermore, only Twenty-five Half Dome backpacking permits are awarded each day. In contrast, backpackers must apply one day before their desired hike date. Apply Here
Yosemite Half Dome Hike Permit + Fees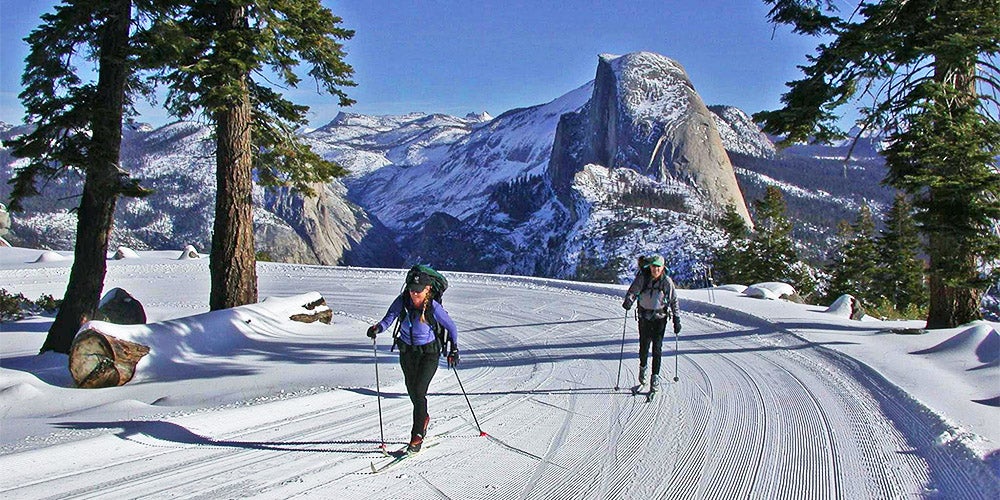 Even after applying, it's still very unlikely to win a Half Dome permit. Therefore, there are a few things to consider after you've applied.
A wilderness permit is required, in addition to Half Dome permits, if you'll be backpacking in and spending the night along the way.
If you're planning to hike Half Dome while backpacking, you can apply for Half Dome permits at the same time as applying for your wilderness permit. The application fee for Half Dome is $10.
Day hikers who wish to hike Half Dome must enter a lottery between March 1 and 31 (eastern time).
To better your chances of landing a permit, check out this graph that shows the most popular days. Applying for a permit on a Monday will give you a much better shot than aiming for Saturday.
Entrants will be notified of their lottery status in mid-March.
Successful lottery winners will pay $10 per person to purchase permits.
Attempting to access the Half Dome cable route without a permit will result in a $5000 fine.
What's the Half Dome Hike Actually Like?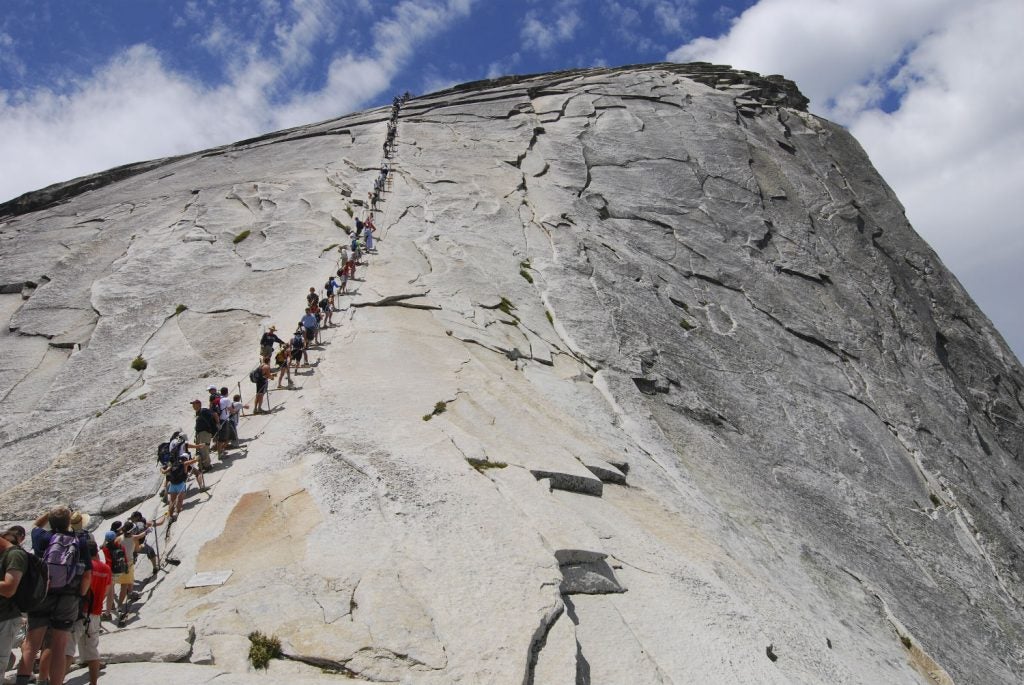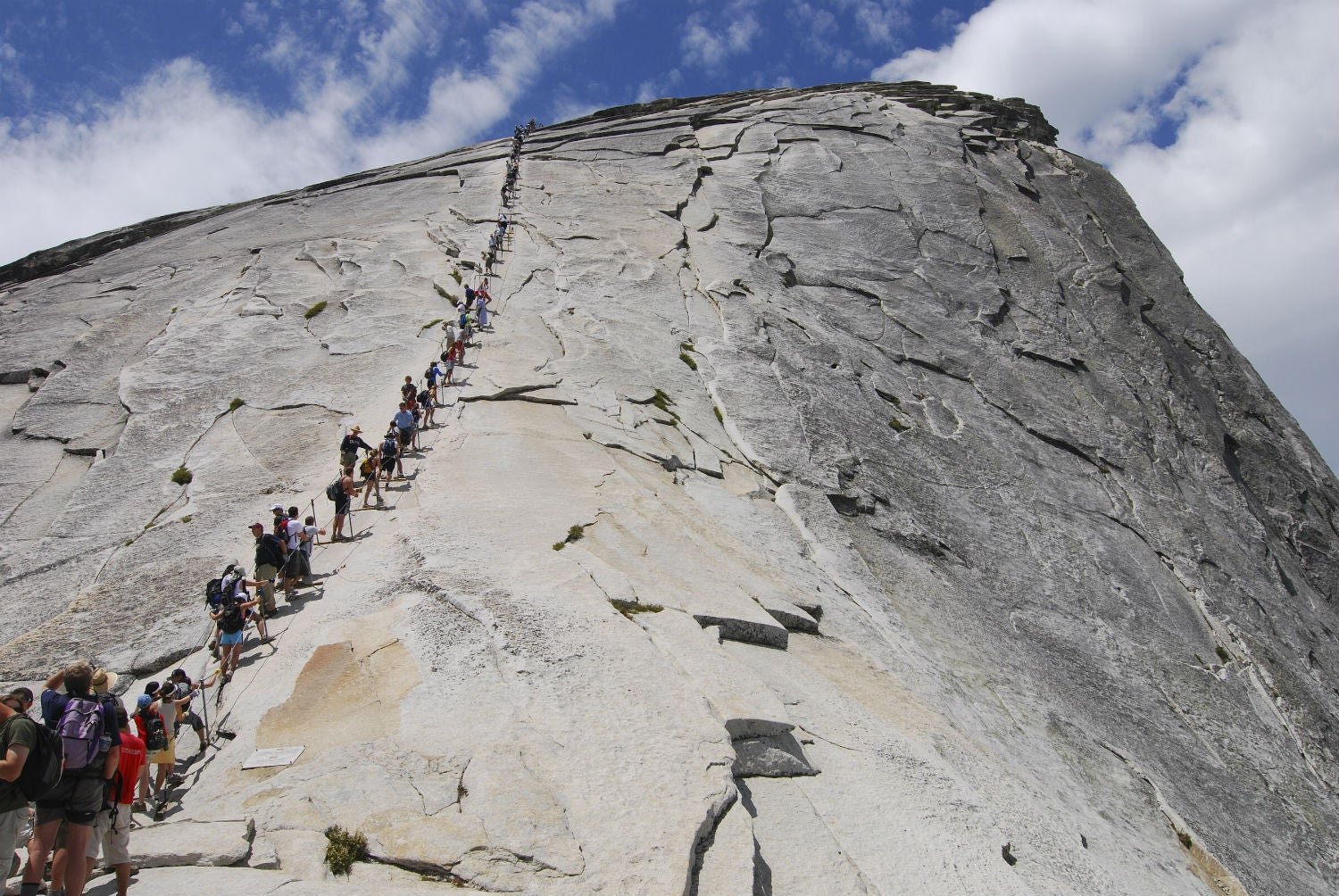 Your Half Dome hiking permit will open up access to two starting points- Yosemite Valley Trailhead, and Glacier Point. Both of these provide access up the Half Dome. However, Yosemite Valley Trailhead is by far the more popular option.
There's a couple of things to consider before choosing your Half Dome Hike Permit. To start, the Half Dome hike takes most people 10-12 hours.
Hikers who are doing it all in one day should begin at sunrise or earlier for ample daylight. In addition, you should pack a headlamp and flashlight for the dark hours. Likewise, be sure to check on sunrise and sunset times before the day of your hike.
Equally important, the last 400 feet require hikers to climb with the aid of cables. You'll want to have gloves for a more comfortable grip on the cables, and remember to take your time and be extra cautious on this portion of the hike.
Finally, you should avoid hiking Half Dome if you're afraid of heights. "If you have an intense fear of heights, the cables will present a great challenge for you," explains a Yosemite park ranger.
Scaling the dome portion of the Half Dome hike is a unique, but potentially dangerous experience. If you're unsure about whether the Half Dome hike is for you, this video from Yosemite National Park provides thorough information that will help you decide:
Camping Near Half Dome in Yosemite National Park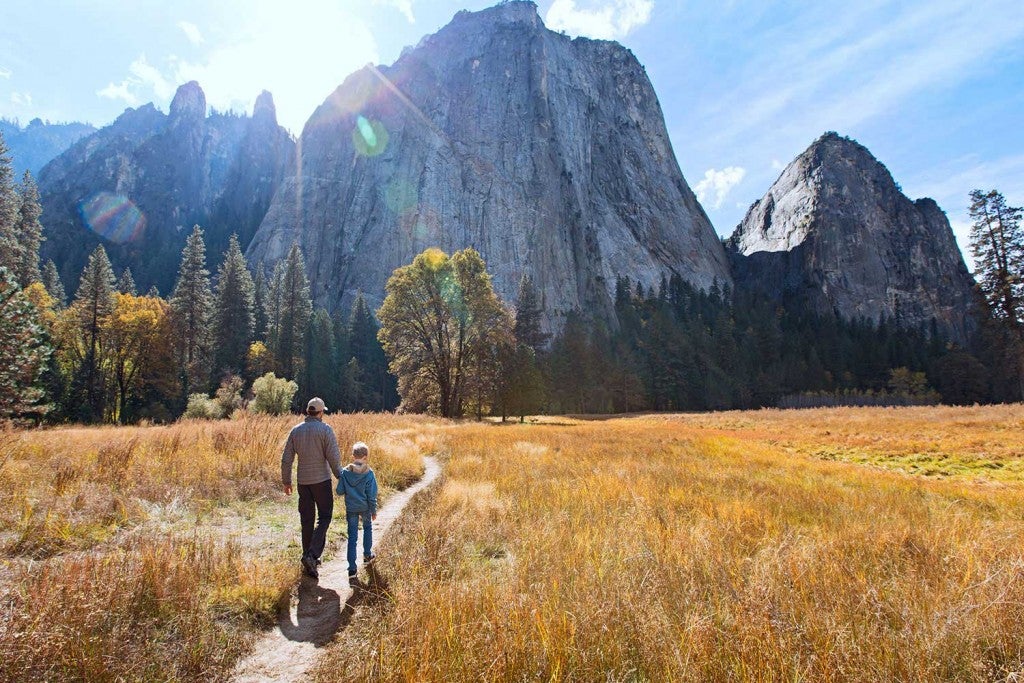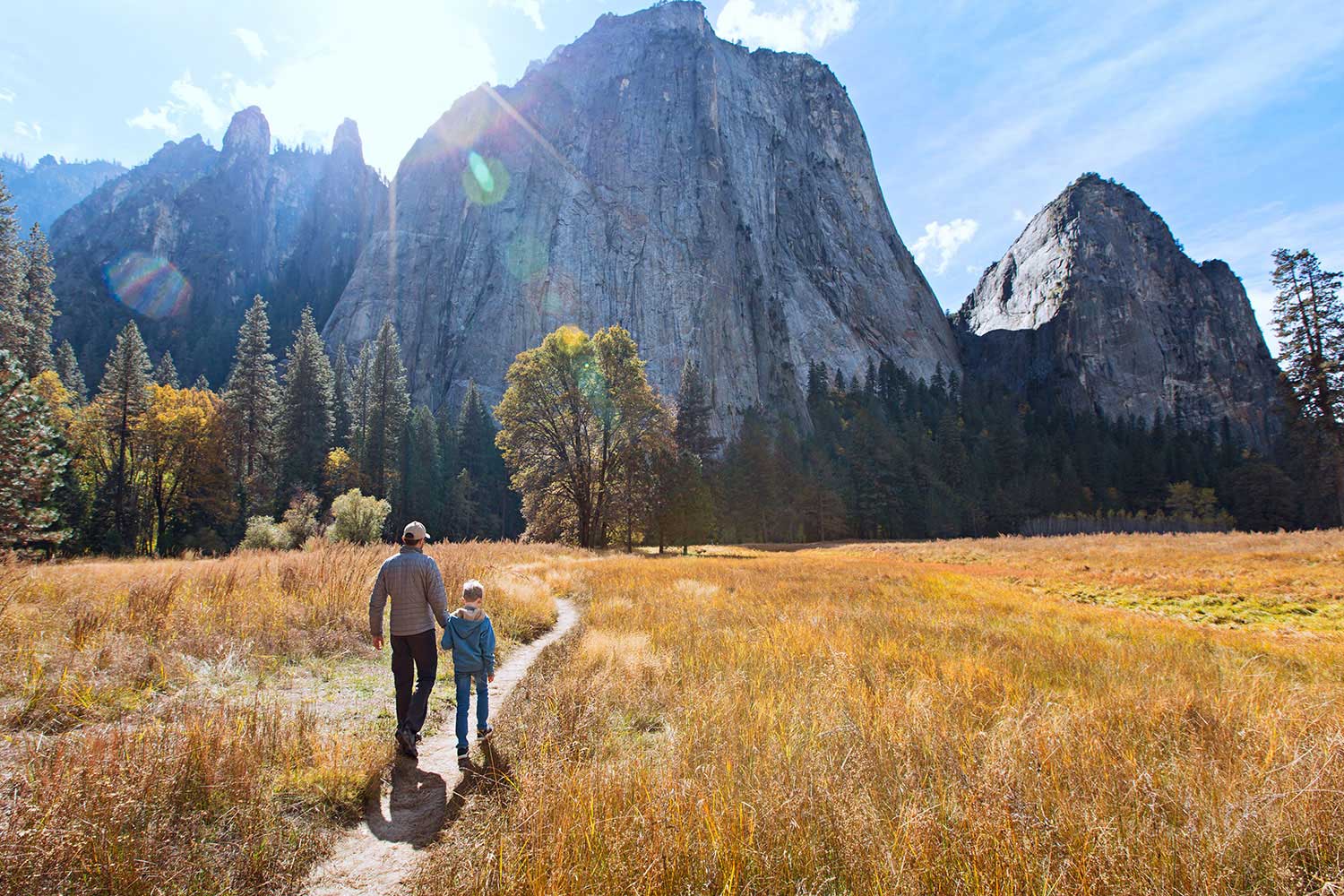 If you manage to obtain a Half Dome permit, there are several options for camping near Half Dome in Yosemite National Park.
1. Little Yosemite Valley Campground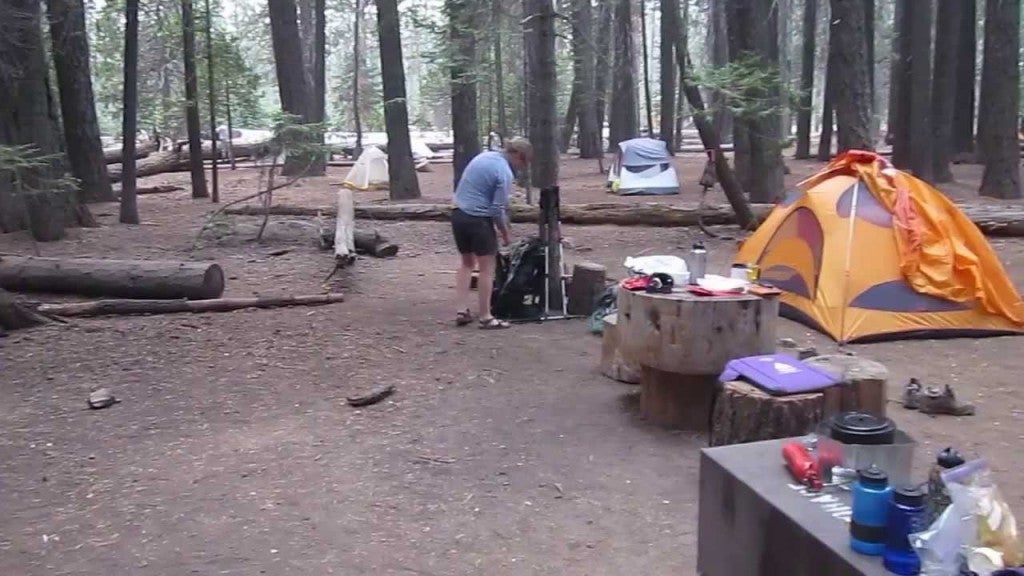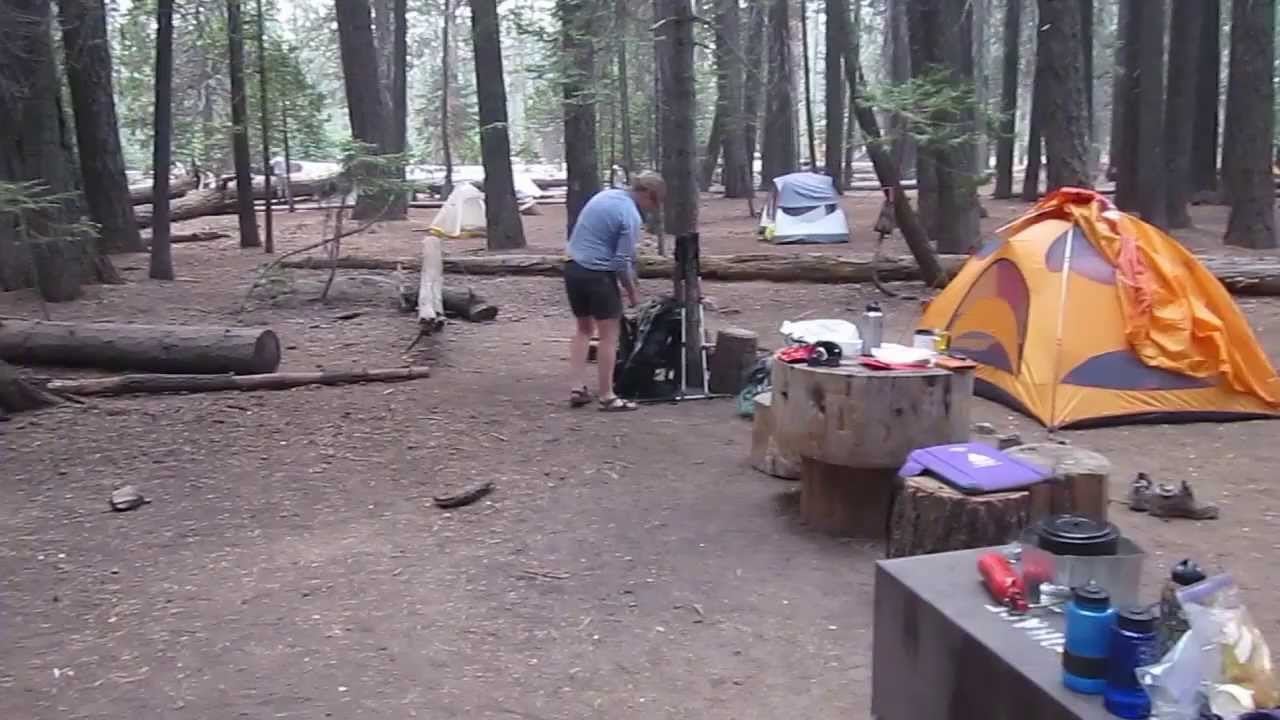 Little Yosemite Valley Campground is a popular option for backpackers who wish to cut down on mileage for the day they reach Half Dome. But camping here also means you'll be carrying your overnight supplies for all but the last stretch of the hike, so it's not necessarily the easier option. It will, however, allow you to reach half dome before the bigger crowds.
Little Yosemite Valley is the most popular region of Yosemite National Park, due to it's proximity to the half dome hike. You'll need a wilderness permit to access Little Yosemite Valley and spend the night at Little Yosemite Valley Campground.
If you don't wish to backpack in for the night, camping anywhere in Yosemite Valley will get you close enough to the trailhead of half dome to reach it the morning of. You'll have to wake up nice and early, but that's part of the "fun"!
Here are several additional options for camping on your way to Half Dome:
2. Half Dome Village Backpacker's Campground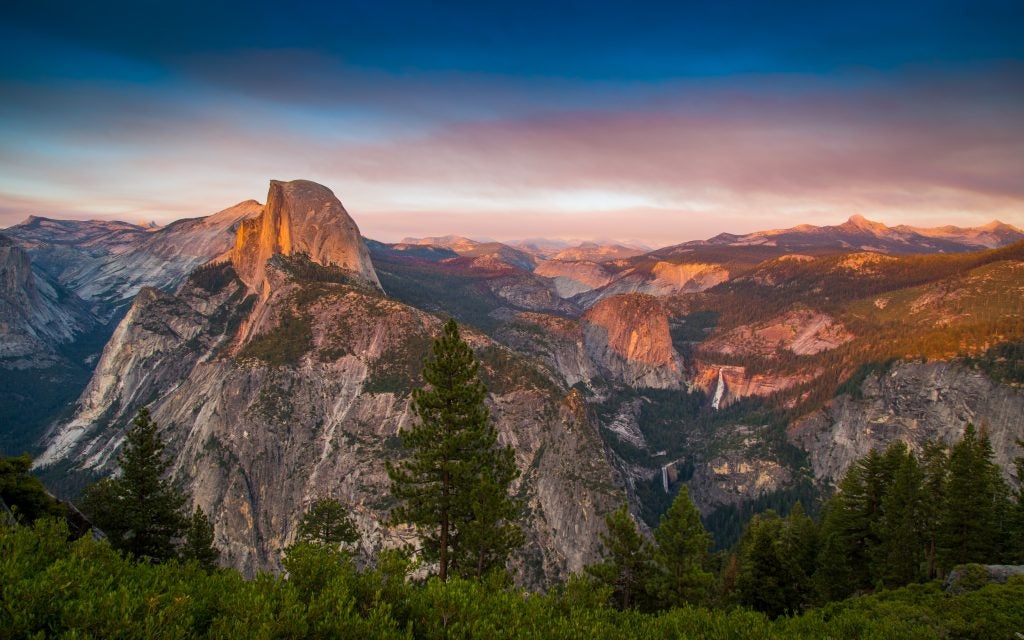 The Half Dome Village Backpacker's Campground contains cabins and canvas tent cabins. You will need to get a back country permit, but at least you don't need to make reservations!
"If you're willing to wage the risk of not knowing how to get there or if you'll even have a spot when you get there, you'll be rewarded with one of the only remaining patches of solitude in Yosemite Valley." — The Dyrt camper Anna C. Camp Here
3. North Pines Campground
The North Pines campground requires a reservation, but it's worth it. This campground is saught after due to it's serenely private campsites. With the crowded day to day bustle of Half Dome hikers, this is a welcome escape.
"It is hard to get a camping spot in Yosemite but well worth it if you do. I got up early many a morning to try and get a day here or there for our summer trips out west. You can always try the daily lottery in the village office which we did one day." Christy C. Camp Here
4. Upper Pines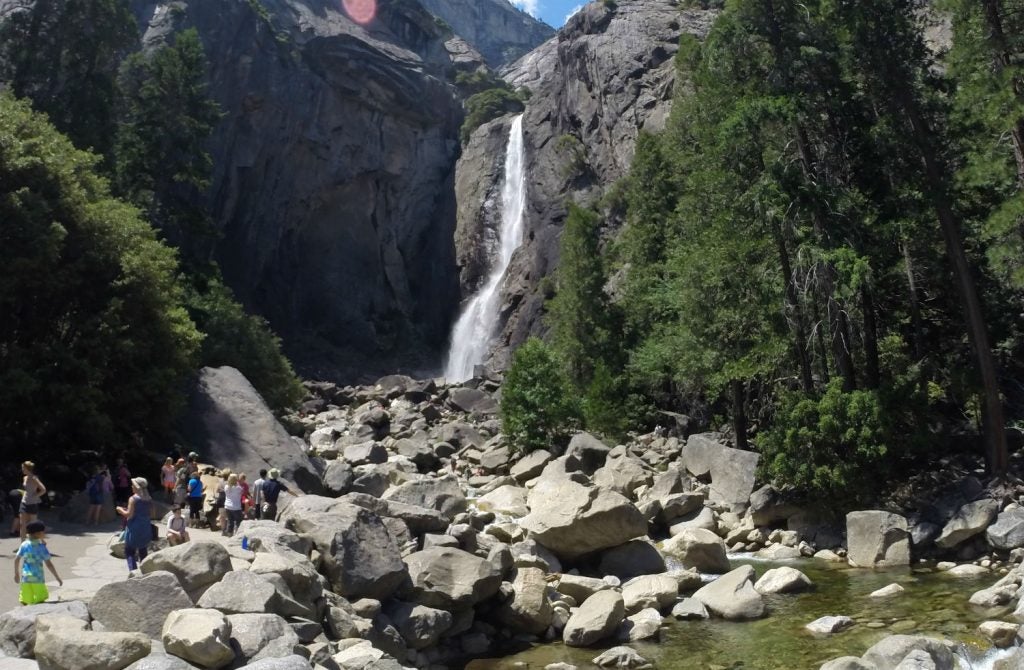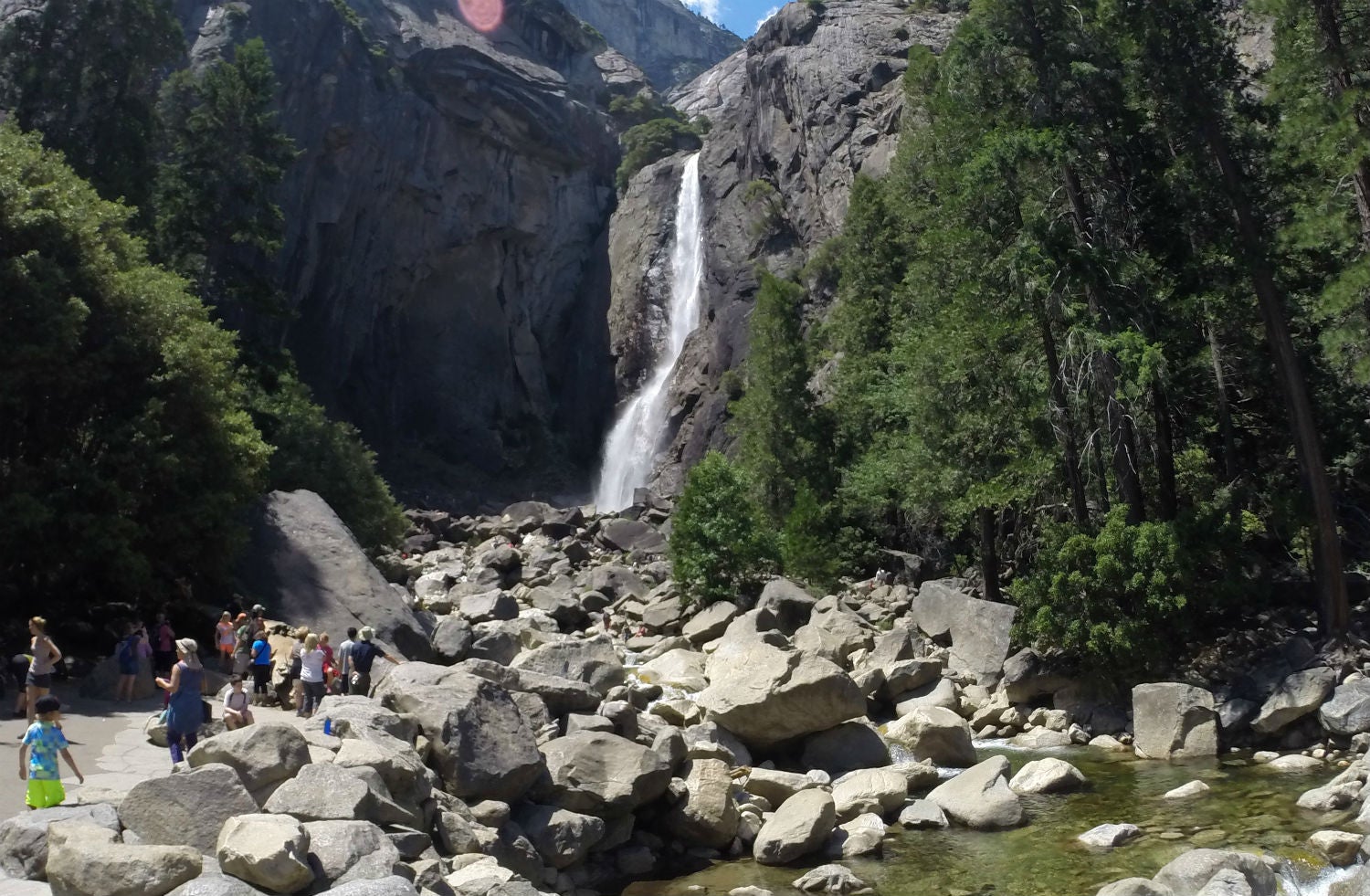 With easy access to Yosemite Falls, this is typically the most crowded campground at Yosemite National Park. But some say it's worth it.
"Yosemite Falls access and rafting on the Merced are the two big draws to this campground. This is one of the most popular parks in the world, so expect lots of people. It's hard to make a reservation; so you'll have to work pretty hard to get a spot. Go to www.recreation.gov and search for Upper Pines for more info. The campground is well-equipped and close to lots of great Yosemite attractions, and there is bus service throughout the park so you can visit the museum and the largest tree, etc." — The Dyrt camper Warren K. Camp Here
---
It's not Easy, but the Half Dome Hike Permit is Worth the Struggle
While we know you're looking for a surefire way to win a Half Dome permit, the reality is that it mostly comes down to luck and timing. That, and being prepared in every way possible.
If you liked this guide to the Half Dome Permits, share it with your friends! For more information on Yosemite National Park, check out our database of campgrounds nearby. We wish you luck and happy trails along your journey to Half Dome. Remember to Leave no Trace and #CampResponsibly!
---
Related Articles:
---
Related Campground:
Popular Articles: