This guide to pack rafting basics is brought to you by Liquid IV, whose electrolyte powder is made to keep you hydrated and energized throughout a busy day of working out or outdoor adventure. 
---
While not usually a standard outdoors activity, pack rafting has carved out a niche interest in recent years. As the U.S. continues to promote Wild and Scenic Rivers across the country as visitation destinations, interested campers and adventurers have more opportunities than ever to explore them. A typical rafting trip might involve taking an inflatable boat out for a day trip; maybe for fishing, rapid running, or just relaxing on the calm waters of a river or lake. Pack rafting is the natural elevation of that fun—extending your day trip into a multi-day camping adventure along a body of water.
Pack Rafting Basics to Get You Out On the Water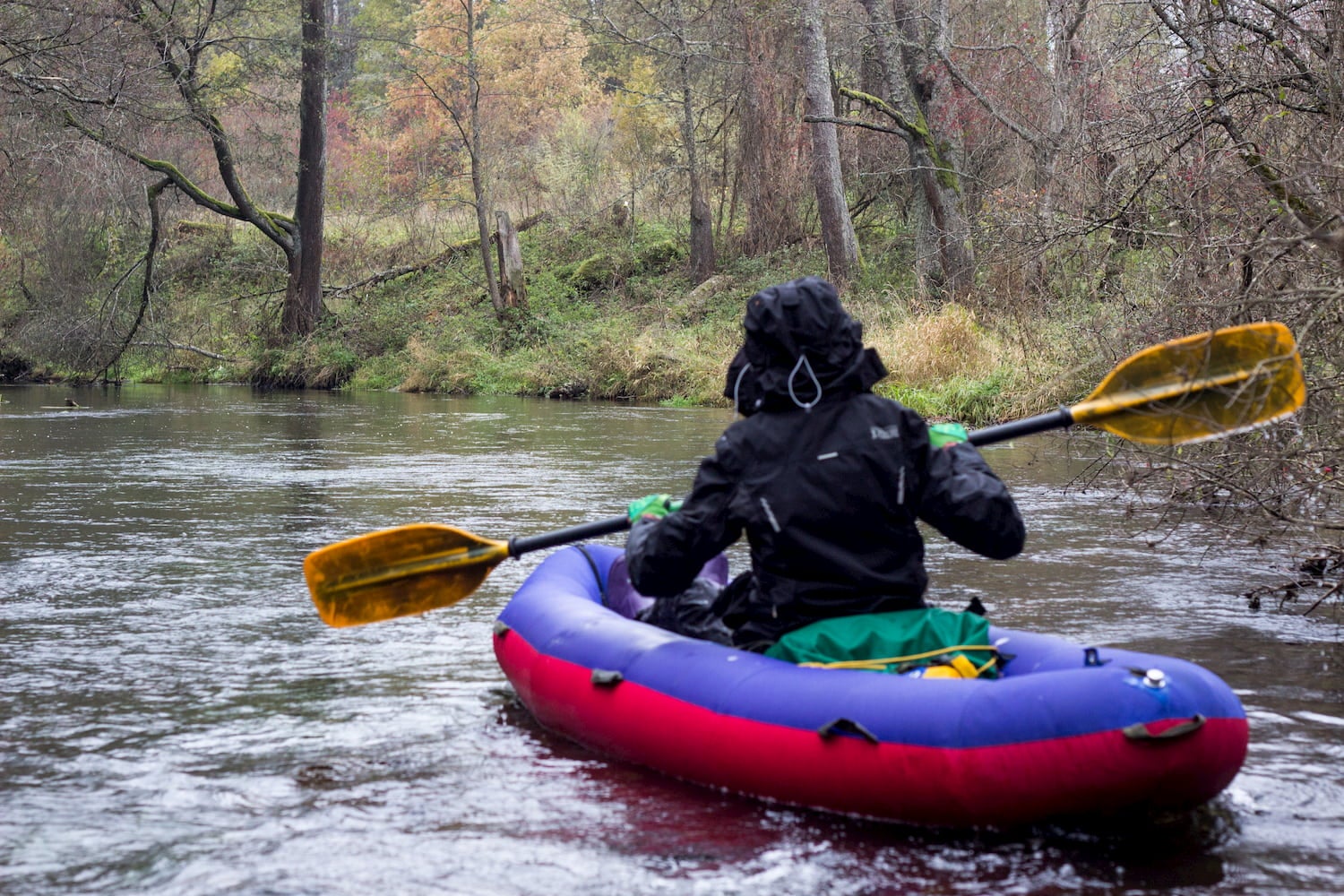 Involving more gear, more planning and more patience, a pack rafting trip spans a few days (and a few miles of river) with your camping 'pack' in tow. In this beginner's guide to pack rafting, we're going to cover preparation, safety, gear, and locations to get started with this fun watersport.
Getting Started: Gear and Supplies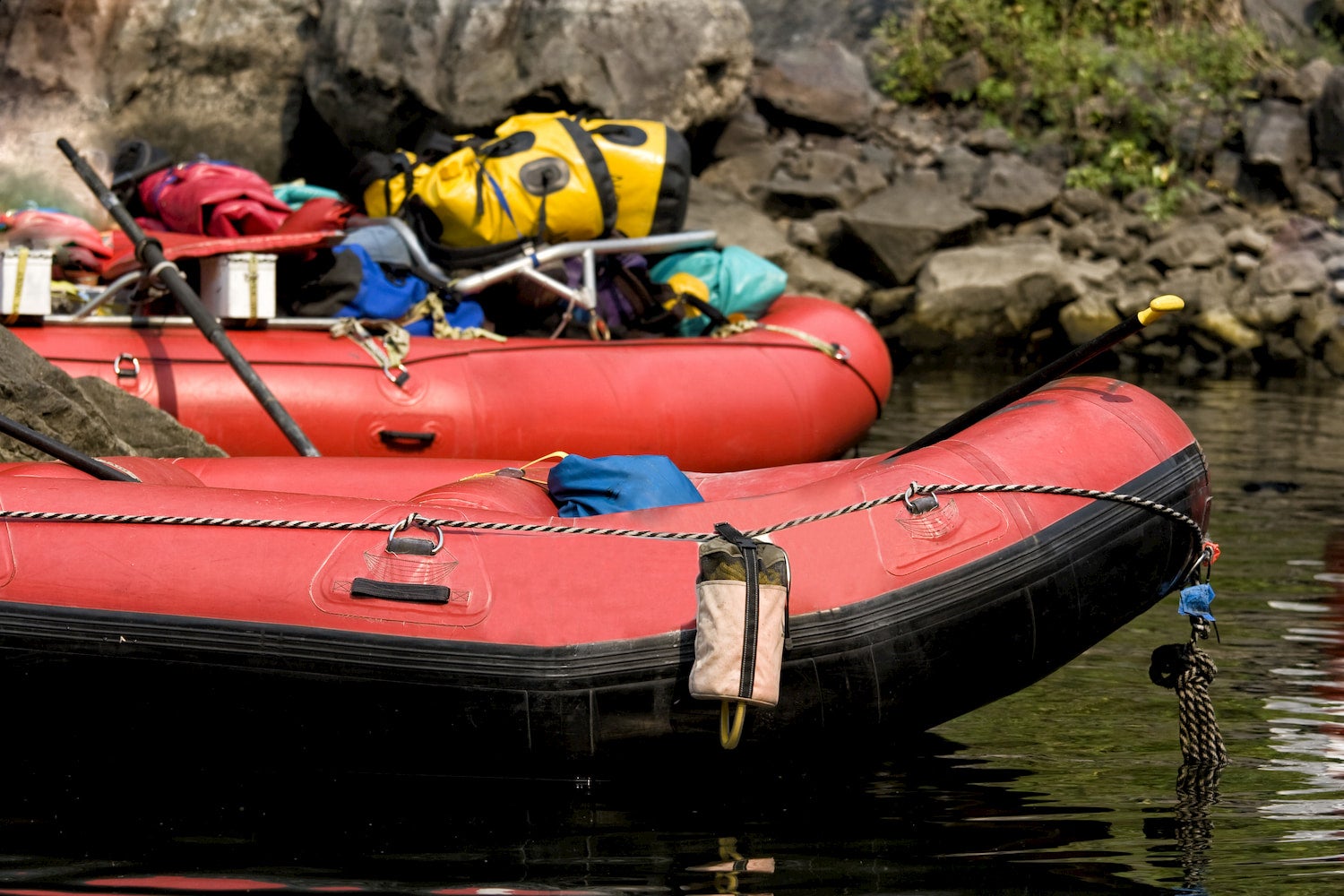 The gear and supplies required for pack rafting depend on the type of trip. For example, the required equipment will differ for a family outing on the lake as opposed to, say, a week-long, river-side trek through the Washington wilderness.
We want to offer a thorough guide to pack rafting, so we'll assume this is a big trip through the wild. Here's what to bring.
1. A Raft, Paddle, Pack and Helmet
For a lengthy journey along the river, one should choose a pack raft that is sturdy yet can easily be stuffed into a backpacking pack. The backpacking pack should be large and preferably waterproof. A helmet is another necessity, and it can be hung from the backpacking pack. We'll get more into safety later.
2. Clothes & Wetsuits
A pack rafter should start with insulating layers and build his/her way up depending on the likelihood of swimming. These layers should include warm clothing covered by water-resistant rain jackets. If the weather is cold and the chances of swimming in the river high, then it's time to start thinking about dry suits and wetsuits. There's also footwear to consider. Opting for a low-top, grippy hiking shoe is never a bad option.
3. Rafting Camping Gear & Supplies
Waterproof hiking boots, a hydration sack, a lightweight waterproof tent, and lightweight cooking equipment are all musts for taking on a rafting trip, as you'll eventually want to stop for the night and set up camp. These items can shift a bit depending on whether you're spending the night at an established riverside campground or the backcountry, but generally consider the basics—all as lightweight as possible to reduce weight in your raft.
Pack Rafting Destinations in the U.S.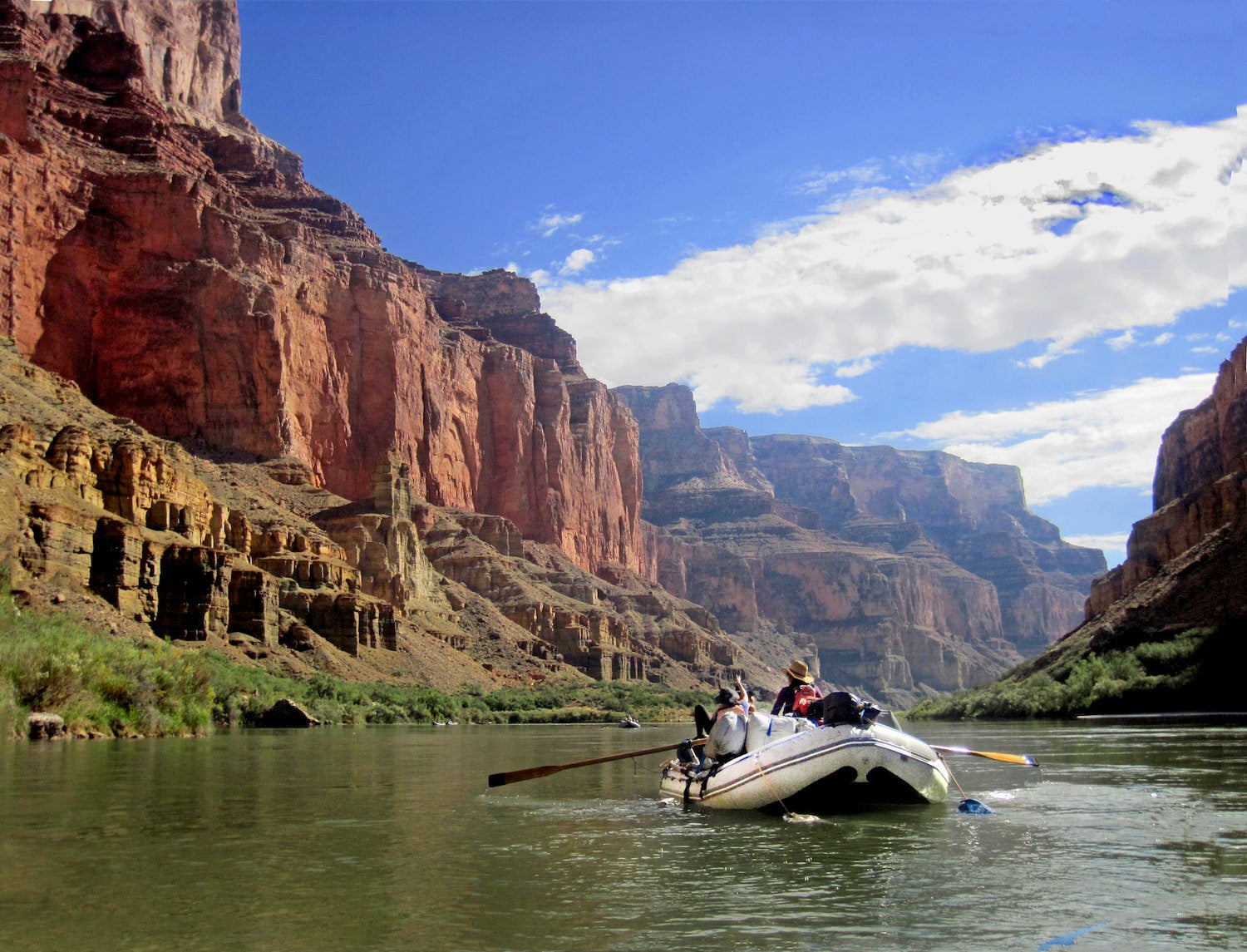 A guide to pack rafting would be incomplete without revealing some epic locations to bring a raft. Here are some of our favorites, along with some suggestions for nearby camping, resources, and tours.
Colorado River—Grand Canyon, AZ
The Grand Canyon is famous worldwide for its remarkable hiking and overlooks. The Colorado River carved the canyon over a span of billions of years and is still running—in many areas flat, but with rapids as well. Pack rafting a stretch of the Grand Canyon would be an unforgettable experience. It's well worth the planning which should start early; pack rafters often need permits to get on the river. Spots can be competitive. Be sure to check with the National Park Service for availability.
Snake River—Jackson Hole, WY
The snake river is another infamous stretch of water for rafting, particularly near Jackson Hole, Wyoming. The Snake River is the largest tributary of the Columbia River, the largest river in the Pacific Northwest. There is camping near the Jackson Hole stretch of the Snake River and plenty of river to splash around in, whether it be with a tour or on a self-guided trip. Teton Backcountry Rentals offers gear rentals and even guided tours on the Snake River in the Teton/Jackson Hole area.
Lake Powell, UT
A pack rafting trip on Lake Powell makes for a calm, serene journey. Lake Powell is technically a reservoir, resting on the border of Utah and Arizona. It contains a plethora of exciting narrow canyons (often called "slot" canyons) that are reachable by raft. Lake Powell is the perfect choice for pack rafters who are after a mellow trip while still wanting some thrills from the canyons.
Pack Rafting Safety 101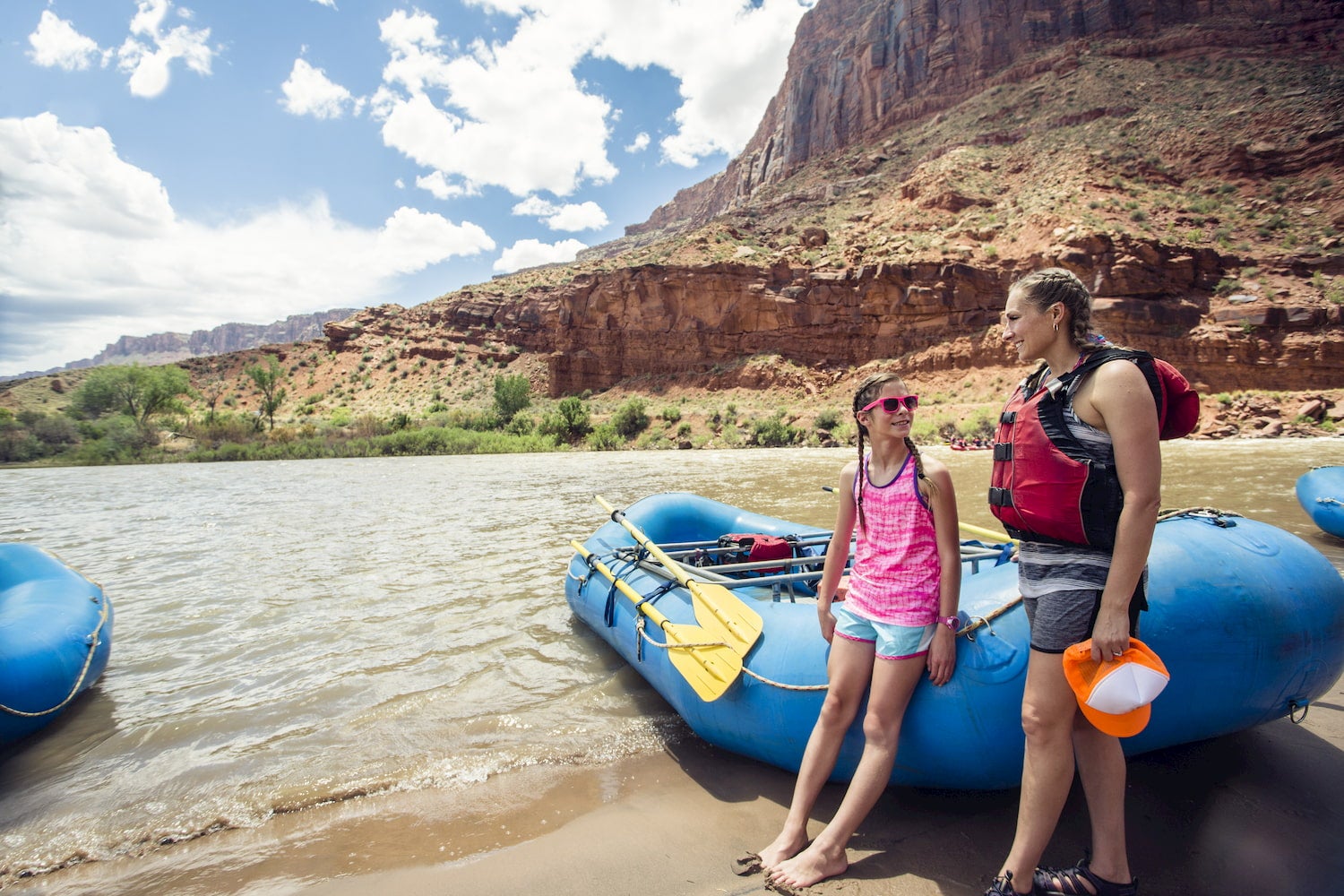 Pack rafting is an exciting, irreplaceable way to spend time outdoors. Being out on the water is one of the best ways to experience the natural world. To ensure the trip is successful and safe, use this short guide to pack rafting safely.
1. Be prepared.
Have training in paddling and swift water rescue.
Have swimming and paddling skills that are up to par for the requirements of the trip.
Never go pack rafting alone.
Wear a lifejacket and helmet.
Carry emergency equipment such as a rope, pocket knife, whistle, and a first-aid kit.
Know the necessary river rescue skills such as recovering from a flip, swimming with a raft, and reviving a drowning victim.
2. Plan wisely.
Never go pack rafting alone. Always plan a trip with at least one other pack rafter.
Know the river and choose stretches that are not hazardous.
Plan to bring a survival kit that includes waterproof matches.
If invited, choose wisely whether to participate on the trip according to the difficulty of the rapids during the time of departure.
If the trip is for many days in a wilderness area, leave a general itinerary or "float plan" with someone back home. This person will be able to contact a ranger or other authority if necessary.
3. Be responsible.
Never use drugs or alcohol while on the water.
Stay together as a group while giving each other enough space to float along safely.
Use courtesy on crowded rivers by not passing other boats and rafts along heavy rapids.
Allow the strongest paddler to lead the group and the second strongest to follow the group.
This guide to pack rafting safely is not meant to scare. If precaution is taken and some training completed, pack rafting is generally safe.
Overall, pack rafting heightens the joy of being outdoors. It offers a break from hiking to float down magnificent rivers and opportunities to explore the submerged canyons of lakes and reservoirs. Regardless of what the pack rafter chooses to do with their raft, it's bound to get them in deeper touch with their sense of adventure.
---
This guide to pack rafting basics is brought to you by Liquid IV.


Try their electrolyte powder for a boost of hydration on your next pack rafting trip!
---
Related Campgrounds:
Popular Articles: