My first time camping was a bit of an adjustment. I found it hard to fall asleep in the outdoors, especially after telling spooky stories by the campfire. (Top sleeping tip: Skip the spooky stories!)
Once I cocooned myself into my sleeping bag, I lay awake listening to the sounds of frogs croaking and bugs buzzing. I was on high alert and I couldn't get comfortable. Yet I so badly wanted to appreciate the quiet atmosphere and the glittering stars overhead. After all, people sell this experience in the form of a white noise machine. It must be soothing and peaceful, right?
Not always. But along with some experience and acclimation, these sleeping tips can make nights spent in the outdoors a truly rejuvenating experience:
Follow These Sleeping Tips for Even Better Camping 
With a few more camping trips under my belt, I learned how to fall asleep comfortably. Whether you're a seasoned camper or a first-timer, here are our 10 best sleeping tips for a restful night when you're camping in a tent this summer.
1. Get some exercise during the day.
There's a good chance you're going to exercise without evening trying while camping. Being out in nature invites all kinds of fun activities that don't feel like exercise. Many campers we surveyed reported that they sleep much better if they've hiked, swam, or done some kind of physical activity that day. So fill your day with fun, active experiences in the great outdoors, and your whole body will be ready to crash by the time the stars come out.
2. Add comfort and warmth with quality sleeping gear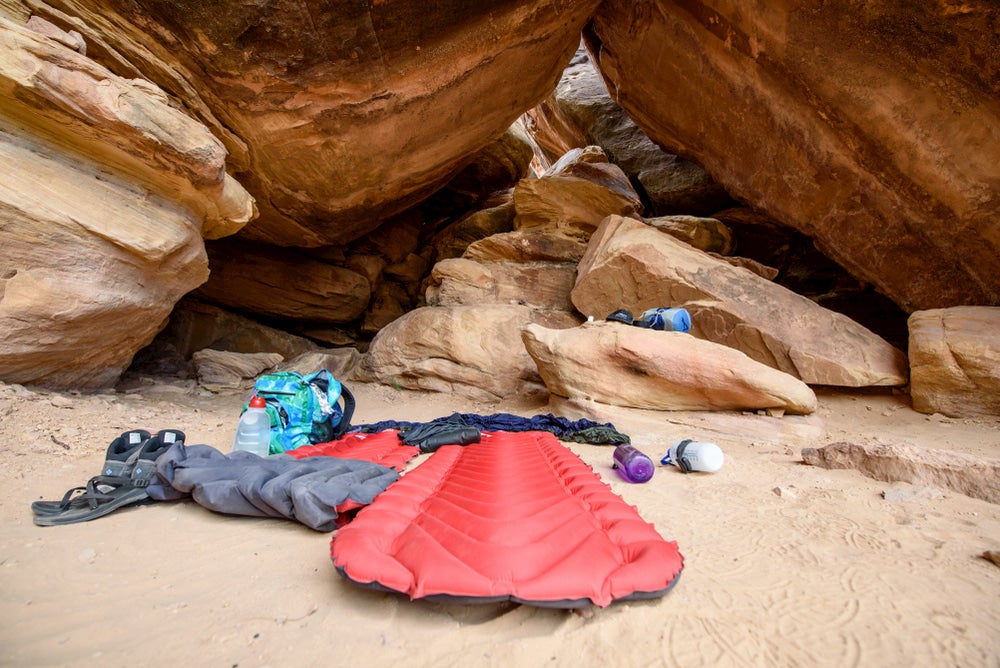 Just as it's uncomfortable to sleep on an old, springy mattress, it's uncomfortable to sleep in a thin, tattered sleeping bag. Take the time to decide which style sleeping bag is right for you. And remember, this sleeping setup is going to have a serious impact on how well you sleep for many nights, depending on how often you camp. It's worth the investment in high-quality gear.

Kelty came out with a three-season sleeping bag that's a durable, all-around option. Other sleeping bags are made to fit your sleeping style with special design for stomach sleepers or side sleepers. Read the reviews online before you commit to any sleeping gear.
3. Bring your favorite pillow
Sure, you could wad up some clothes and call it a pillow. But having a camping pillow (or just bringing your favorite pillow from home) adds a level of comfort that's totally worth it—especially if you're car camping and space isn't an issue.
4. Protect yourself from bugs
When you fall asleep outside, you'll be dealing with pesky bugs. Before your trip, examine your tent to make sure there are no holes in it. Bring a mosquito net with you to really keep the bugs out. When camping during the summertime, take necessary precautions to prevent a tick bite when you're asleep.
Spraying essential oils or DEET on your skin will do the trick. Then cover up in protective clothing like a long sleeve shirt and pants. A word to the wise: Don't spray your tent with DEET. It will ruin its protective shield.
5. Store all food and scented items before bed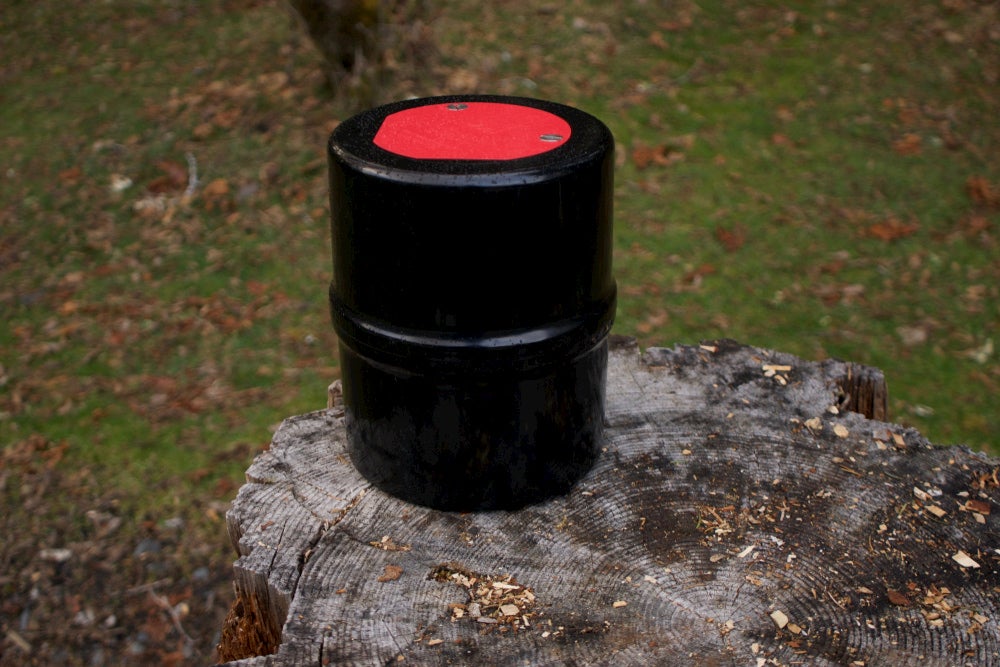 Admittedly, I'm deeply scared of bears. So the thought of a bear sneaking up on my tent in the middle of the night crosses my mind as I try to fall asleep under the stars (even if I'm not in bear country).
The confidence that I've properly stored anything that could attract a bear (or other critters like racoons, squirrels, mice and skunks) helps me sleep in peace.
Never leave food out and seal up all your belongings before going to bed. It's even worth it to change out of the clothes you cooked in and zip them up safely in your backpack. The more you learn about bear safety, the better you'll feel camping and sleeping in a tent.
6. Follow a regular bedtime routine
Following your usual bedtime routine will help you wind down at the end of a long day outdoors. That may mean taking a shower, brushing your teeth, going to the bathroom or reading a book in your sleeping bag.
Follow your normal sleep schedule so as not to disturb your body's internal clock. If you go to bed at 10 p.m. every night, try to hit the sack within that time frame. Do what you're familiar with before turning off the flashlight, then close your eyes to help you rest easy. Route will help the kids sleep, too.
7. Avoid campfire horror stories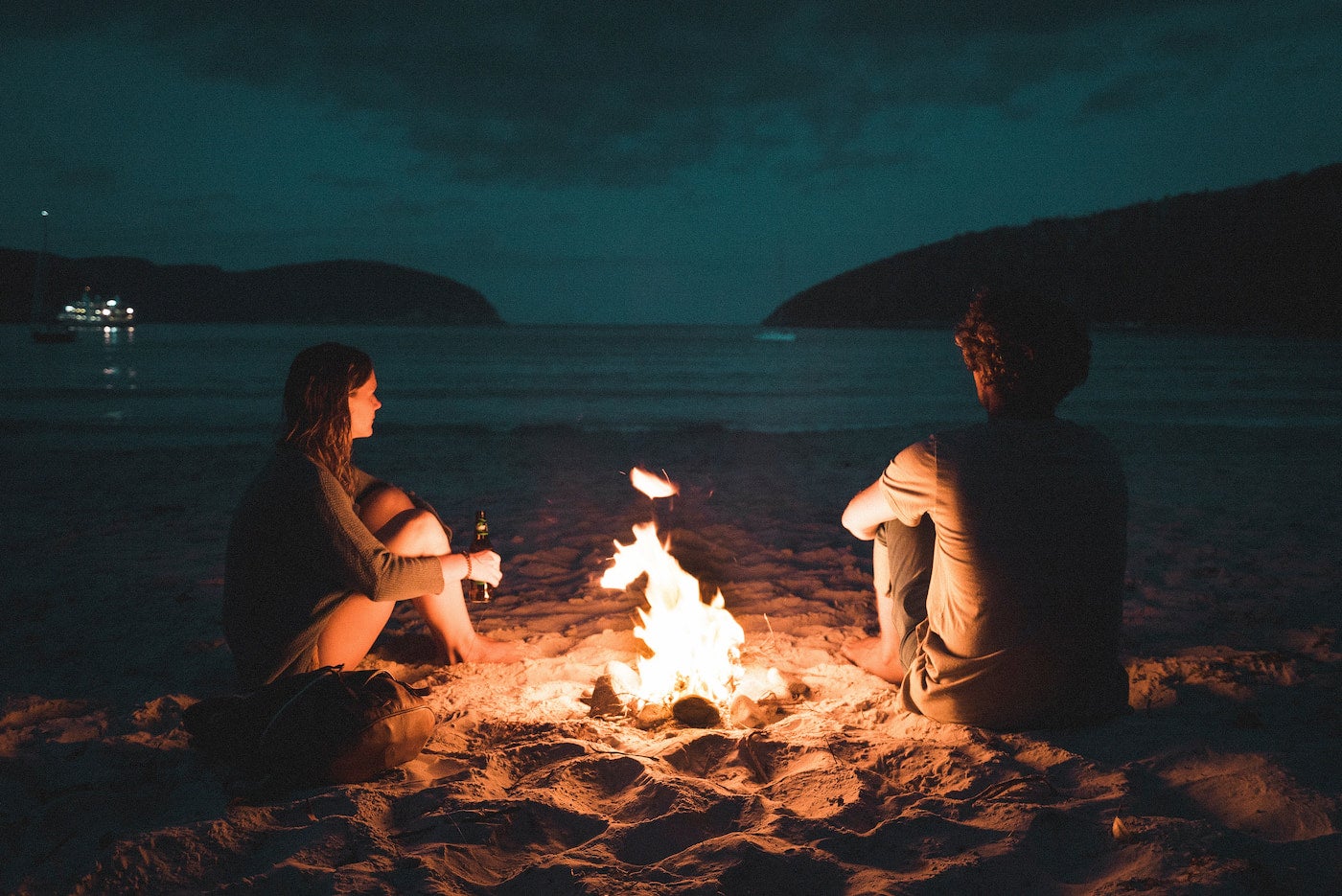 As much as I love a good campfire horror story, it makes it super difficult to fall asleep. I don't want to know if the Weeping Woman is searching for her children near my campsite or if the farmer from the Seventh Barn is seeking murderous revenge in my neck of the woods. If you know that scary stories keep you up at night, skip them in favor of a lighthearted game instead.
8. Bring white noise
This was a surprisingly popular tip when we asked our community of campers how they get a good night's sleep. Seems lots of people pack white noise machines or use a battery-operated fan to help them fall asleep and stay asleep while camping.
9. Choose a strategic campsite spot
That spot where you set up your tent will impact your sleep. Start by checking campground reviews on The Dyrt for helpful information on specific sites from campers who have been there before. Make sure to clear the ground under the tent to free the area of sticks, rocks or random lumps in the dirt. Once you've cleared the ground, lay down a tarp in order to avoid waking up in a wet tent.
Take into consideration surrounding brush and trees that might rustle in the wind or against your tent during the night. Avoid a spot directly under a tree as it would be a rude awakening if a branch falls down or a bird adds some color to your tent. Whether or not you want to sleep next to other campers is up to you — just keep in mind that you might hear them walking past your tent in the middle of the night.
10. Wear an eye mask or use earplugs
Personally, I worry about wearing earplugs when I'm camping because I want to be able to hear if something's creeping toward my tent. But if you're not a worrywart, like me, then earplugs are super handy to block out surrounding noise. Mack's foam earplugs are a solid option as they come in a variety of sizes and have a noise reduction rating of 29 decibels.
An eye mask will help you sleep better by helping your brain sense darkness, therefore aiding in the production of melatonin. If you're having trouble sleeping under the stars, slipping on an eye mask and earplugs may help your body relax and get some shuteye.
11. Practice meditation or yoga before bed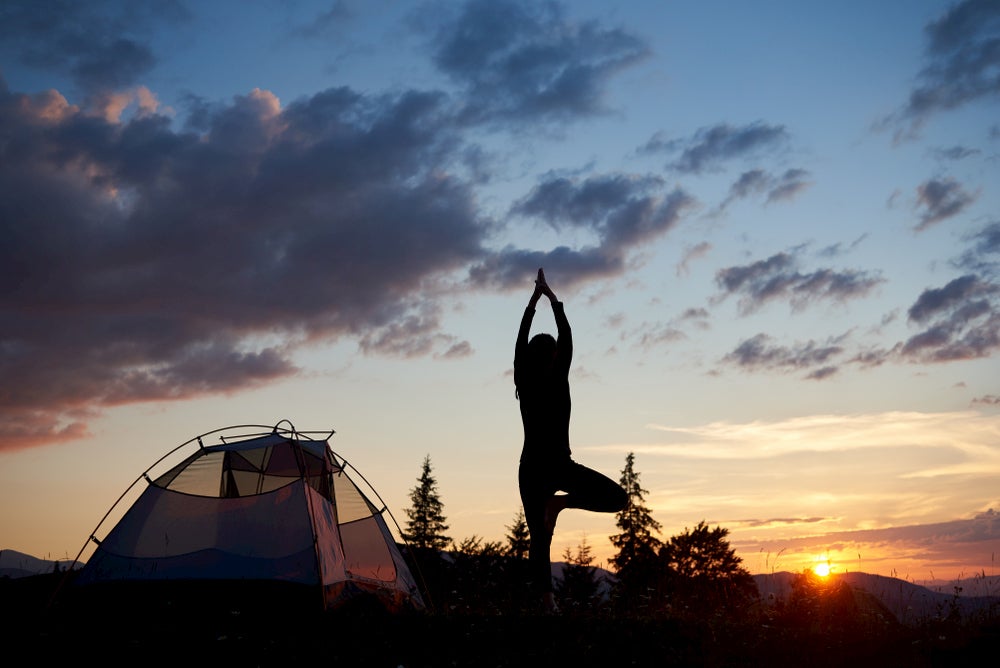 Meditation will help your body unwind after a long day. Focusing on deep breaths will bring you into the present moment, rather than tangled in thoughts that swim around your head at bedtime. Physiologically, meditation provides oxygen to the brain and lowers heart rate and cortisol levels. This will help you relax and not stress about the surrounding environment. Headspace is a useful app for guided meditation.
Yoga before bed is just as beneficial. Yin Yoga incorporates slow-paced movements that are held for longer periods of time so that you can feel moments of stillness after an adventurous day. An example of Yin Yoga for bedtime is sitting on the sleeping bag with legs crossed and shoulders relaxed while taking deep breaths of 10 in and 10 out.
12. Ventilate the tent
A tent is meant to keep water out. But when it's not ventilated, it creates condensation, which we know will make everything sticky and wet the next morning. This is especially common during the summer months. Avoid waking up in a damp haze by ventilating the tent near the roof.
13. Avoid sweets or too much liquid before bed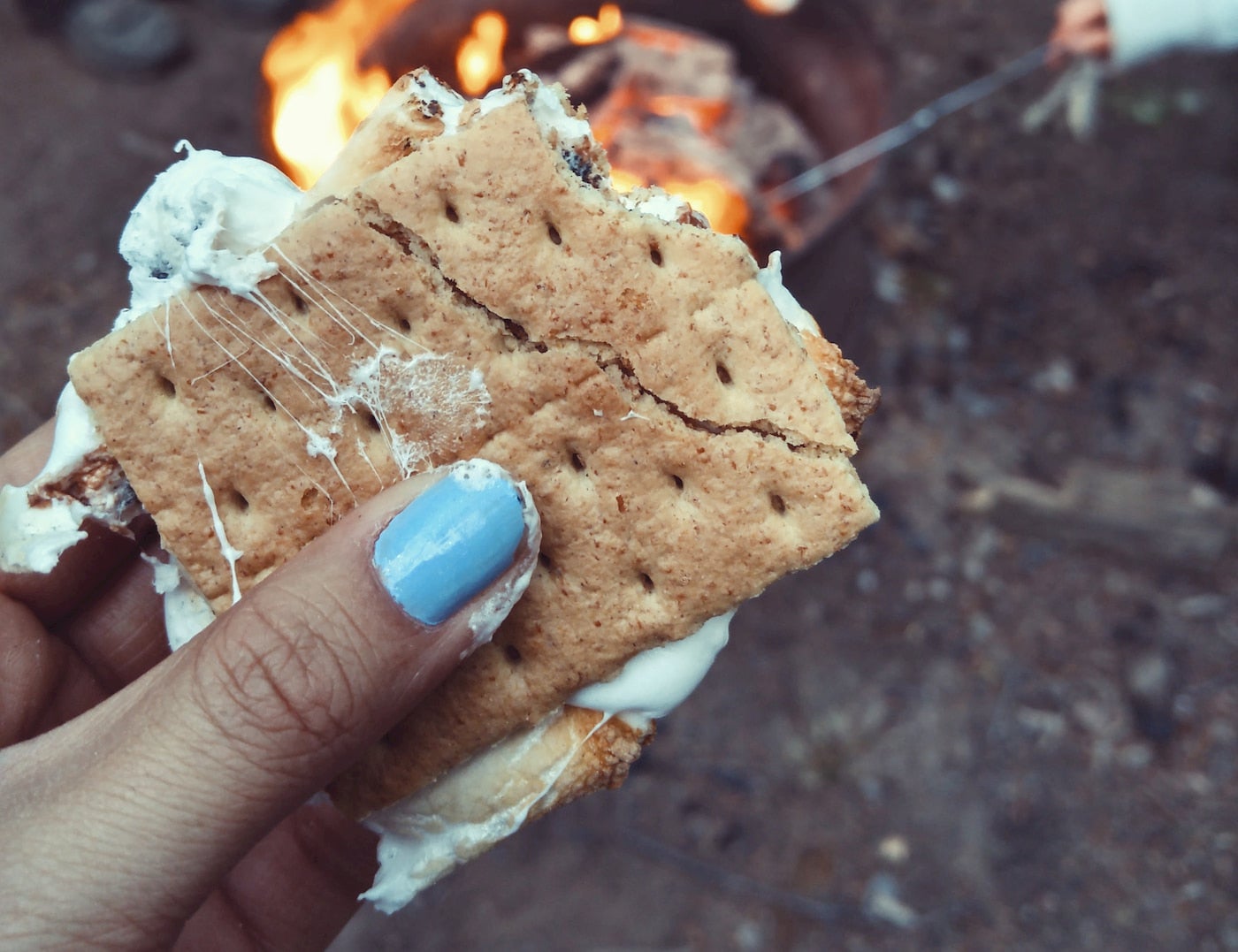 Most of us have lied awake at night, thinking about how we really need to use the bathroom, but not wanting to get out of our warm sleeping bags. It's the worst.
So, you need to stay hydrated, sure, but do so strategically to help you sleep through the night. Avoid drinking too much in the one or two hours leading up to bedtime. Same goes with sweets. I love my s'mores by the fire but if I know the sugar will keep me up, I'll avoid it.
Popular Articles: