This article about Army Corps of Engineer campgrounds is brought to you by Wenzel. The perfect combo of a Wenzel camping quilt & one of their butterfly chairs will keep you cozy now matter where you make camp.
---
The Army Corps of Engineers is a federal entity that was instrumental in the forming of our country. ACE provides reliable, thoughtful construction and architecture in every building or project it oversees. It also pairs excellent engineering with fascinating historical details.
These elements all come together in the series of Army Corps of Engineers campgrounds, which are beautifully designed, usually of historical note, and always spacious and affordable.
History of the ACE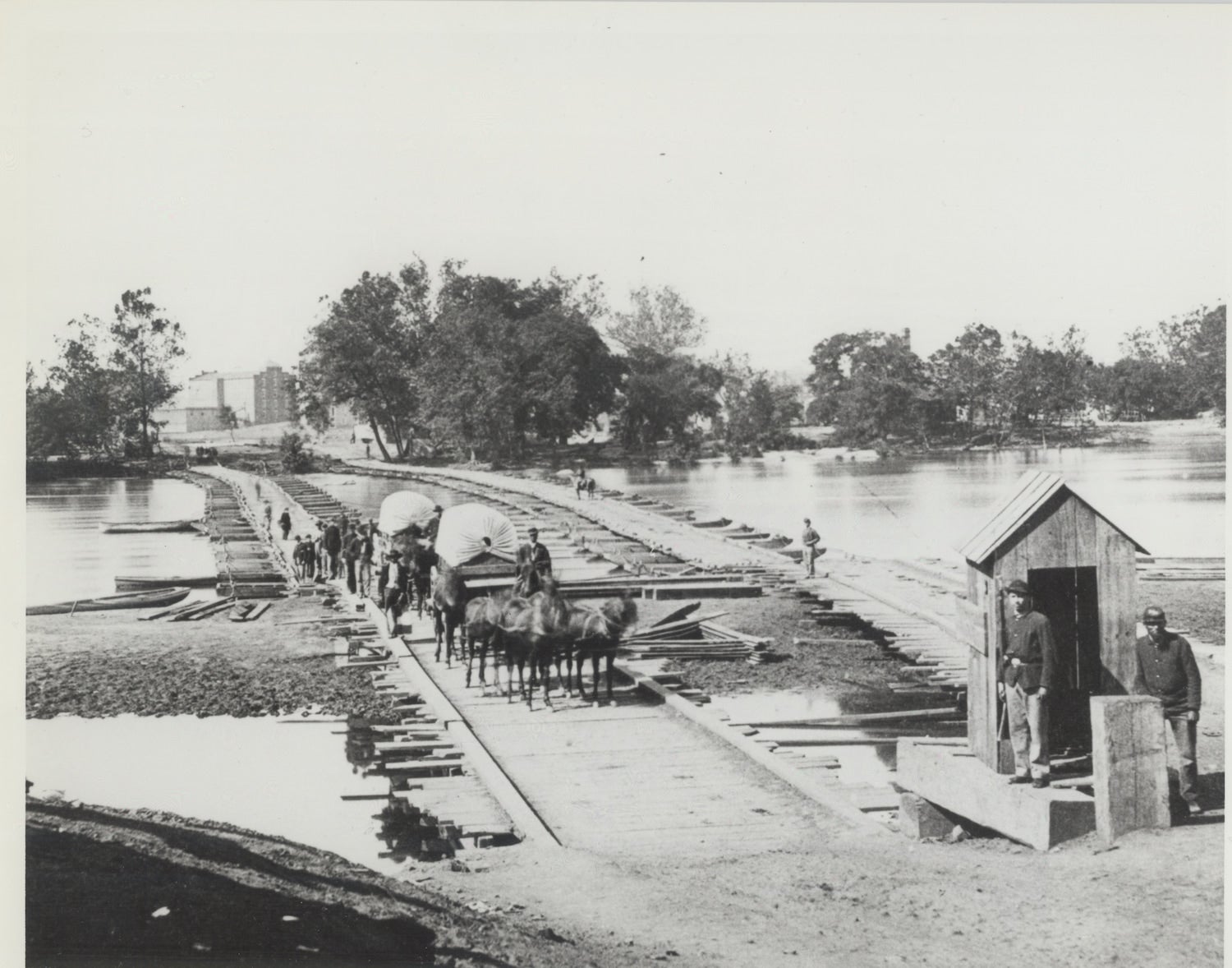 The United States Army Corps of Engineers (ACE) is a dedicated federal agency that falls under the Department of Defense. This agency oversees the construction of dams, flood protection measures, locks, waterways, and canals throughout the United States.
The ACE came into being during the Revolutionary War. Under General Washington's leadership, engineers built breastworks and bunkers for soldiers. After the war, President Washington established the Corps of Artillerists and Engineers, combining the artillery and engineering factions of the federal government.
In 1802, President Thomas Jefferson dissolved this corps and replaced it with the Army Corps of Engineers, which oversaw military and civil construction projects.
The ACE played an essential part in the Civil War by building railroad bridges, batteries, forts, and routes for the armies to travel on, as well as destroying the enemy's means of transportation.
The ACE and Recreation
The United States Army Corps of Engineers is broken into districts, some permanent and a few provisional, according to watershed boundaries or military projects. Today the ACE oversees hundreds of lake and river projects and recreational areas in over 43 states.
As the number one federal entity that manages recreational facilities in many states, the ACE also is the nation's leading environmental engineering agency, maintaining 600 dams, 926 harbors, and 12,000 miles of commercial inland waterways.
Since the ACE has such a strong presence in U.S. history, it's no wonder that the Army Corps of Engineers campgrounds have impressive architecture and are usually close to fascinating historical sites.
Specific ACE Campgrounds
Corps of Engineers (COE) campgrounds are pristine, well-managed, and clean. There are 450 COE campgrounds in 43 states, and most of them are on lakes and rivers, as the ACE's primary purpose is to maintain and protect the nation's waterways.
COE campgrounds are similar to what you might find at a state park – roomy campsites, RV and electrical hook-ups, basic restrooms and facilities, and a dump site for trash. Beyond that, COE campgrounds don't offer many extras, but that is one reason why COE campgrounds are so affordable.
You'll pay anywhere from $12 to $50 per campsite, depending on location and amenities, and you won't be disappointed. The COE campgrounds are absolute treasures.
If you're in the mood to check out some of these hidden gems, here are a few campsites you shouldn't miss.
This COE campground is near Kansas City, Missouri, on Stockton Lake and requires reservations, as do all Corps-managed campsites. The fees range from $14 for basic camping to $20 for one with an electrical hook-up.
If you don't want to spend the night, you can still have a great time on Stockton Lake by purchasing a beach pass or boat ramp pass. The regular camping season runs from April until September, and the beach opens to the paying public in May.
For convenience, all Army Corps of Engineers campgrounds have the same set of regulations, so if you are headed out to tour a lot of COE campgrounds, you'll know the rules exceptionally well by the end of your trip.
Lake sports, camping, hiking, fishing, and hunting birds and animals are all recreational activities at Stockton Lake. If you're thinking of throwing out a line, you may hook catfish, bass, sunfish, or walleye.
---
In a more arid climate, the Cochiti campground is close to Los Alamos and Santa Fe on Cochiti Lake in New Mexico.
This COE campground includes basic campsites for $12 and electrical hook-ups for $20. The tent sites have asphalt bases for even sleeping, and the sites themselves are well spread out and spacious. You can also use dispersed camping when you camp outside the designated campgrounds.
While you're camping on Cochiti Lake, stop by the Kasha-Katuwe Tent Rocks National Monument, but leave your animal companion at your campsite, as dogs are not allowed at the monument. There's a minimart and laundry facility close by, and the campground includes a dumpsite for trash disposal.
This campground is an excellent jumping-off point to explore some well-known New Mexican highlights like Santa Fe and Albuquerque.
---
This ACE-run campground is a paradise for outdoor enthusiasts. It sits right on the gorgeous Arkansas River and offers delights for boaters, anglers, hikers, and bird watchers.
If you're keen on hiking, hit the Nuttall Trail that runs straight through the campground. If you're trying your luck with a fishing rod, you might hook bream, crappie, or different types of bass. There is also a boat ramp so that campers can get on the river.
For those interested in the Army Corps of Engineers' historical and engineering details, the McClellan-Kerr Arkansas River Navigation System is a series of navigation pools that boats use to traverse the river and is close by to this campground.
For a difficult hiking challenge, Pinnacle Mountain State Park is only two miles from the campground and offers some breathtaking vistas.
There are 148 clean, ample campsites, and 8 spacious picnicking areas in the campground, Maumelle Park also boasts showers, a dock, and a playground for young visitors. Prices range from $22 to $50, and you can bring your pet and have a campfire in most of the facilities.
---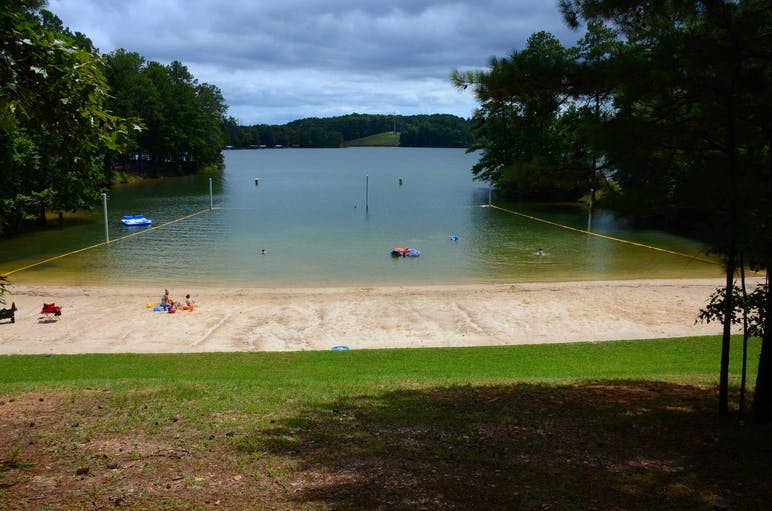 Set in the rolling Georgia hills on Allatoona Lake, this COE campground offers fun diversions for all ages. Visitors can hunt, fish, swim, and boat along the 270 miles of shoreline, and it's the most visited COE-managed lake with 7 million visitors annually.
The COE regularly stocks the lake with fish, and fishing piers dot the shoreline, so hooking gar, bream, bass, crappie, or catfish is an easy task. Out of the 150 campsites, many have waterfront views, and the prices range from $28 to $32.
Fire rings, showers, flush toilets, and potable water make this campground accessible and a welcome respite for those escaping the urban existence in nearby Atlanta, Georgia.
The two small towns of Acworth and Woodstock offer any amenities campers can't find on-site, and nearby historical sites like Etowah Indian Mounds provide diversion away from the lake.
Final Thoughts
The Army Corps of Engineers has a long, storied past, intricately woven into the history of our country. These days, the ACE builds and maintains crucial projects like dams and bridges, and oversees hundreds of lakes and rivers.
The ACE also manages 450 campsites, and all of them are clean, well maintained, affordable, and in desirable locations.
The next time you head out on a camping trip, consider Army Corps of Engineers campgrounds. With excellent engineering capabilities and intriguing historical presence, the corps manages campgrounds that have something for every visitor.
---
This article was brought to you by Wenzel.

Go check out their screen house options for your next camping trip or backyard BBQ.
Popular Articles: