Here at The Dyrt, it's no secret that we love the outdoors. Being outside makes us feel inspired, rejuvenated, and motivated to explore even more.
Thanks to tens of thousands of reviews and photos on The Dyrt, we're never short on reminders of how much we love it out there. Help us celebrate the outdoors with 63 things we love about getting out there. (We know there are more! Tell us why you love the outdoors in the comments section at the end of this post.)
1. Muddy shoes.
If you can't tell what color your shoes once were, then you're doing something right.
2. Waking up to misty mornings.
3. Sleeping under the stars.
Forget the tent on a clear night! Roll out a sleeping pad and sleeping bag, and let your eyes adjust until you can see the milky way. If you're looking for a lightweight sleeping pad to bring along on your next outdoor trip, we're loving the Static V2 from Klymit.
4. Dew on a spider's web.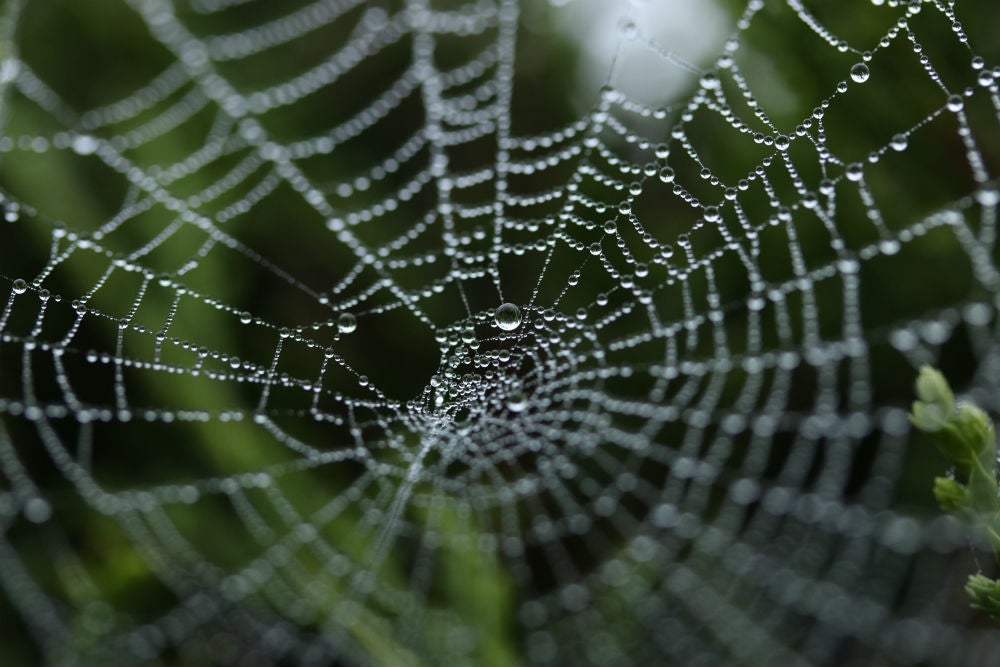 5. "Just-add-water" meals.
Have you checked out the just-add-water meals from Mountain House? Chicken and dumplings? Yes, Please!
6. The smell of rain.
7. Edward Abbey wisdom.
There are so many inspiring quotes from the park ranger and author, but here's one of our favorites…
"May your trails be crooked, winding, lonesome, dangerous, leading to the most amazing view. May your mountains rise into and above the clouds."
We included a few more of his in our list of 25 inspiring adventure quotes.
8. When happy hour with friends means a campfire and great conversation.
9. The smell of bug spray.
OK, not everyone will be on board with this one, but the smell of bug spray conjures some of our favorite outdoor memories.
10. Bison Crossings.
Wapiti Campground is a great place to spend a few nights and mingle with the bison of Yellowstone National Park.
11. The taste of a perfectly toasted marshmallow.
The perfect marshmallow is different for everyone. Some like it slow cooked to a golden brown and melted all the way through. Others enjoy the charred flavor of a burnt and crispy mallow. Whatever your preference, a night spent outside provides plenty of time to get this traditional camping treat just right.
12. The sound of a roaring waterfall.
This waterfall is Havasu Falls at Grand Canyon National Park. Bonus: You can camp nearby!
13. Drinking (responsibly) from alpine streams.
Just because that water melting off a nearby glacier looks crystal clear doesn't mean it's safe to drink. Remember to purify your drinking water first. But then, enjoy the crisp taste of pure nature!
14. The glow of fireflies.
Everyone feels like a kid again when those flying beetles start lighting up the sky.
15. Wrapping ourselves in a warm blanket next to a fire when the temperatures drop.
Because we should never feel stuck indoors when the temperatures drop, a warm blanket is a must. The HellaGood blanket from Belmont Blanket is perfect for staying warm outdoors, with waterproof material on one side and cozy fleece on the other. Oh, and dogs love them, too…
16. Catching our own dinner.
17. Camping alone and celebrating the joy of solitude.
Everyone should try solo camping at least once.
18. The sound our snow shoes make on fresh powder.
19. Finding new reasons to use waterproof socks.
The Dyrt camper Daniel B. rocked his waterproof socks from Showers Pass while canoeing on Energy Lake in Kentucky.
20. That moment when you take off your hiking boots and slip into something comfier.
Our toes need to breathe after a long day on the trail! OOFOS makes sandals that are specifically designed for recovering from long days on your feet. They're the perfect way to treat your toes after hiking, climbing, or whatever you love to do outside.
21. Reaching the top of a mountain.
22. Taking a deep breath of fresh air.
Fill your lungs up with nature, and breathe out everything else.
23. Finding the perfect spot to hang a hammock.
When there aren't many options for hanging your hammock, the Hangout Hammock Stand from Grand Trunk has your back.
24. Getting comfy in a tent with a great book.
Camping is a great excuse to tuck into your tent early and crack open that book you've been meaning to read. Don't forget your headlamp for nighttime reading! (And the million and one other scenarios when it's helpful to have a headlamp.) We're big fans of the MH2 from Ledlenser.
25. The secret ingredient… hunger.
Everything tastes better when you're hungry. and we work up a serious appetite when we're outdoors.
26. Sleepy pups.
If you have a rambunctious pooch, then you know how nice it is when they spend all of their energy on the trail. (Do you have a sleepy pooch? Or a not-so-sleepy one? Tag them with #DyrtDogs on Instagram!)
27. Ditching the alarm clock.
When you're sleeping outdoors, the sun is the only alarm clock you need.
28. Rolling down a grassy hill.
If you haven't done this since you were a little kid, we highly recommend trying it again.
29. Dirt under our fingernails.
It's like a manicure from nature.
30. Picking dirt out from under our fingernails.
Yeah, you know it feels good.
31. French press coffee in our favorite mug.

Or instant coffee… any coffee will do, really. As long as we're sipping it outside.
32. A well-packed backpack.
Whether we're hitting a trail for several days or compiling the perfect day pack, a well-organized pack makes us feel good.
33. Spotting grizzly bears from a safe distance.
34. And knowing what to do if they get too close.

This video of a hiker running into a mama bear and her cubs inspired us to put together this list of grizzly bear safety tips.
35. The rush of jumping into cold water.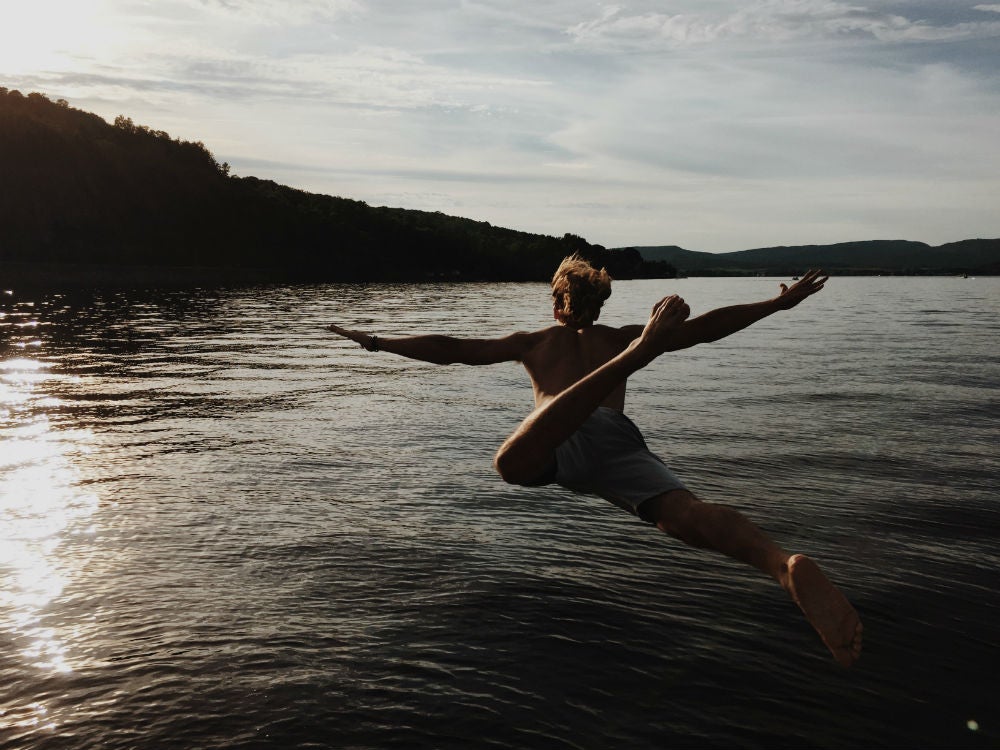 Don't hesitate. Just jump!
36. Warming up after jumping into a cold body of water.
Warm clothes and a campfire will do the trick.
37. Enjoying the music of nature.
Turn off the tunes and listen to the birds, the trees, the gurgling stream…
38. Exploring tide pools

We find so many bizarre creatures, like these sea anemone, when the ocean pulls back and leaves tide pools to explore.
39. Old trees.
There are trees in the Ancient Bristlecone Pine Forest in California that are over 4,000 years old!  You can camp near these wise old trees at Grandview Campground in California.
40. When there are no dishes to deal with after dinner.
Who needs plates when you're eating outside?
41. The smell of bacon at camp.
Doing the dishes isn't so bad when you're stuffed from a scrumptious meal. Pack a Primus camp stove on your next outdoor adventure and you can make a breakfast that will get everyone out of bed.
42. Squirrels.
Sometimes they can be a nuisance. But admit it — those furry little guys are adorable.
43. Riding a bike on a sunny day.
44. Or riding in the rain like a bada$$.
A little water never hurt anyone. And it keeps the roads and trails less trafficked so you can really enjoy the ride. Check out this waterproof and lightweight jacket from Mishmi Takin and you'll always be prepared to ride your bike in the rain.
45. When the smell of campfire lingers for days.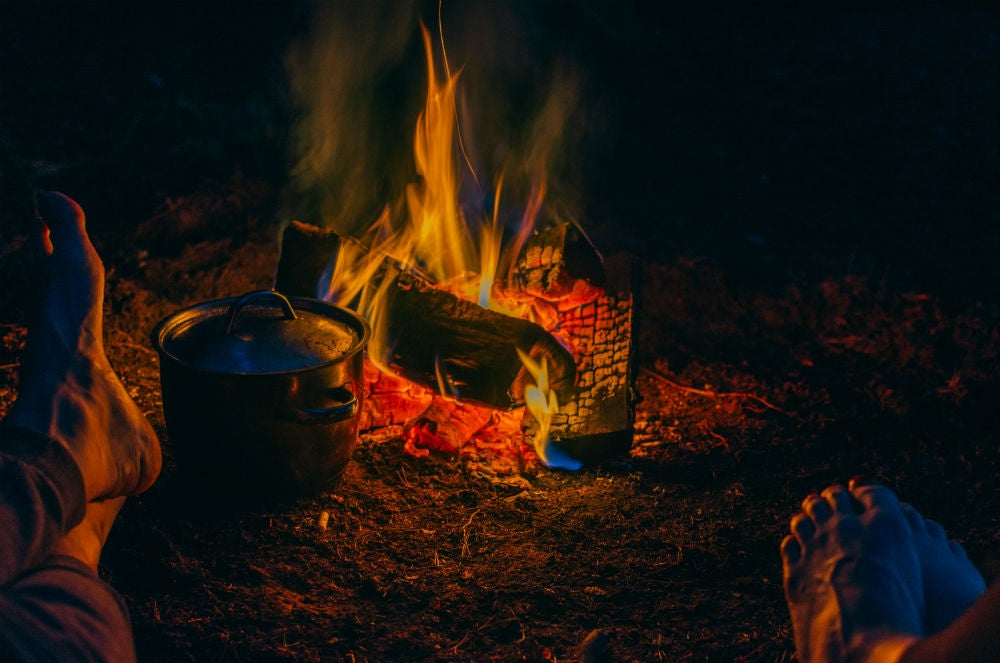 Need a reminder of your last camping trip? Put on the sweatshirt you wore by the fire and all the outdoor feels will come back to you.
46. Whistling on a blade of grass.
Keep trying! You'll get it.
47. A cold beer after a long hike.

The crisp sound of cracking open a cold one after a successful day outdoors is music to our ears.
48. A clean campground toilet when you really, really need it.
49. SUP Yoga

It's more than the latest exercise trend. It's a really challenging and fun way to spend time outdoors.
50. Finally capturing that shot of the Milky Way.
51. Glissading.

Glissading is when you slide down a mountain in the snow. It's fun to say AND to do.
52. Sleeping in a fire tower.

The expansive views from the deck of a fire tower will inspire you to do nothing but sit back and take it all in. Check out these 5 fire towers you can rent on the West Coast.
53. New friends!
Isn't it great when strangers become friends? The outdoors are the perfect setting for striking up a conversation that inevitably leads to stories and bonding around a campfire.
54. Or successfully avoiding your campground neighbors…
55. The satisfaction of successfully pitching a tent.
Know your tent. Love your tent. The Dyrt camper Evan H. pitched his at Bridge Bay Campground in Yellowstone National Park.
56. Taking your tent game to the next level.
These tree tents from Tentsile are one way to completely transform your camping experience. Get off the ground and enjoy a home in the sky!
57. Trail running.

If you like hiking and running, trail running is a great way to get outside for some excellent exercise. Our friends at Lily Trotters make compression socks that help runners feel strong and stylish, no matter the terrain.
58. Watching a solar eclipse.
We just discovered how much we love the experience of watching a full total eclipse, and we're already looking forward to the next one!
59. Bringing ALL the toys.
60. Or keeping it simple.
61. Spotting a bald eagle!
62. Sunsets.
They really never get old.
Whether you're enjoying a sunset, a sunrise, or getting outside in the middle of the day, it's important to keep your eyes protected from the sun! Optic Nerve has eyewear styles for all outdoor activities, with 100% UVA/UVB protection.
63. Finding a community of people who love the outdoors as much as you do!
If you love the outdoors, you're in good company! Find your next campground on The Dyrt, where campers from all over the country are helping to make camping even better for everyone. Leave a review of the next campground you visit, and not only will you be joining an awesome community of outdoor enthusiasts, you'll also earn points towards free camping gear from outdoor brands we know and trust.
Now get offline, and get outside!
---
Related Campgrounds:
Popular Articles: