Two years ago, I fled Washington, D.C. for more open spaces. With eyes set toward the mountains, I knew that I was also heading toward lands with real winters. I wanted to make sure I'd be equipped with gear that would help me keep active in the outdoors, even if there was a foot of snow on the ground. While I've long been skeptical of whether or not a 4-season tent is worth the investment, I decided to spend an entire year testing the MSR Access 2 ski touring tent to provide the ultimate 4-season tent review for my fellow skeptics.
Can the MSR Access 2 Prove its Value in all 4 Seasons?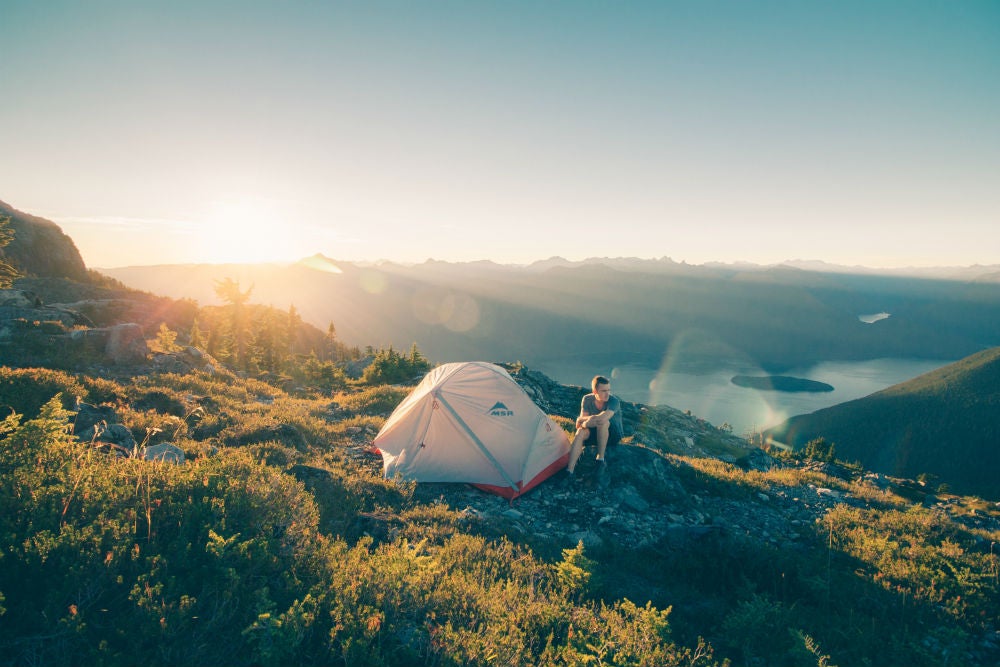 Some gear items must be relegated to a particular season—snowshoes and down parkas really only make sense in the winter. Some staple gear pieces like tents, however, are functional year-round. Tent reviews for a 4-season tent typically focus on how the tent performs in the winter. This information is good to have since, if you're looking at a tent like the MSR Access 2, you're likely interested in planning some snow camping trips. But, these reviews leave some big questions—what about spring, summer, and fall?
If you're like me, you won't buy, and then store, two different tents for different times of year. You want one tent that can handle it all. When I got the MSR Access 2, I was hopeful I had found this tent.
My year-long experience with the MSR Access 2 to make this 4-season tent review took me to Oregon's high desert for summer camping, California's Whiskeytown National Recreation Area and Lassen Volcanic National Park in the autumn, Ottawa, Canada for a rainy, lakeside late spring camping trip, and to South Dakota's Black Hills National Forest and Badlands National Park for feet of snow and terrible wind chills.
By the end of this process, I'd determined my stance on 4-season tents—and, more specifically, how the MSR Access 2 fares in this category.
Overview of the MSR Access 2 Four-Season Tent
The MSR Access 2 is designed for backcountry skiers and snowshoers. Its aim is to be lighter than a mountaineering tent, but warmer than your standard backpacking tent. It achieves this by using minimal mesh on the tent body to keep the warmth you produce inside, while focusing on lightweight, DuraShield™-coated fabrics. The minimum weight for the MSR Access 2 is 3 pounds, 10 ounces. Its packed weight comes to 4 pounds, 1 ounce.
The colors of the tent body are white and a deep red, and comes with a bright orange rainfly. The tent body includes two internal pockets and a taped bathtub floor. There are multiple guy points, and the tent comes with Easton® Syclone™ Poles. These poles are made of cutting-edge composite materials to resist breaking during windy or snowy winter weather.
The MSR Access 2 is 84 inches in length with 29 square feet of floor area. It is freestanding with two doors and is meant to fit up to two people.
It retails for $599.95.
After a full year of testing the MSR Access 2, I'm sold. I am now a believer in 4-season tents. Most importantly, I don't think 4-season tents have to be used only for cold weather and snow camping. They really can be used in all four seasons.
How the MSR Access 2 Excelled Across the Board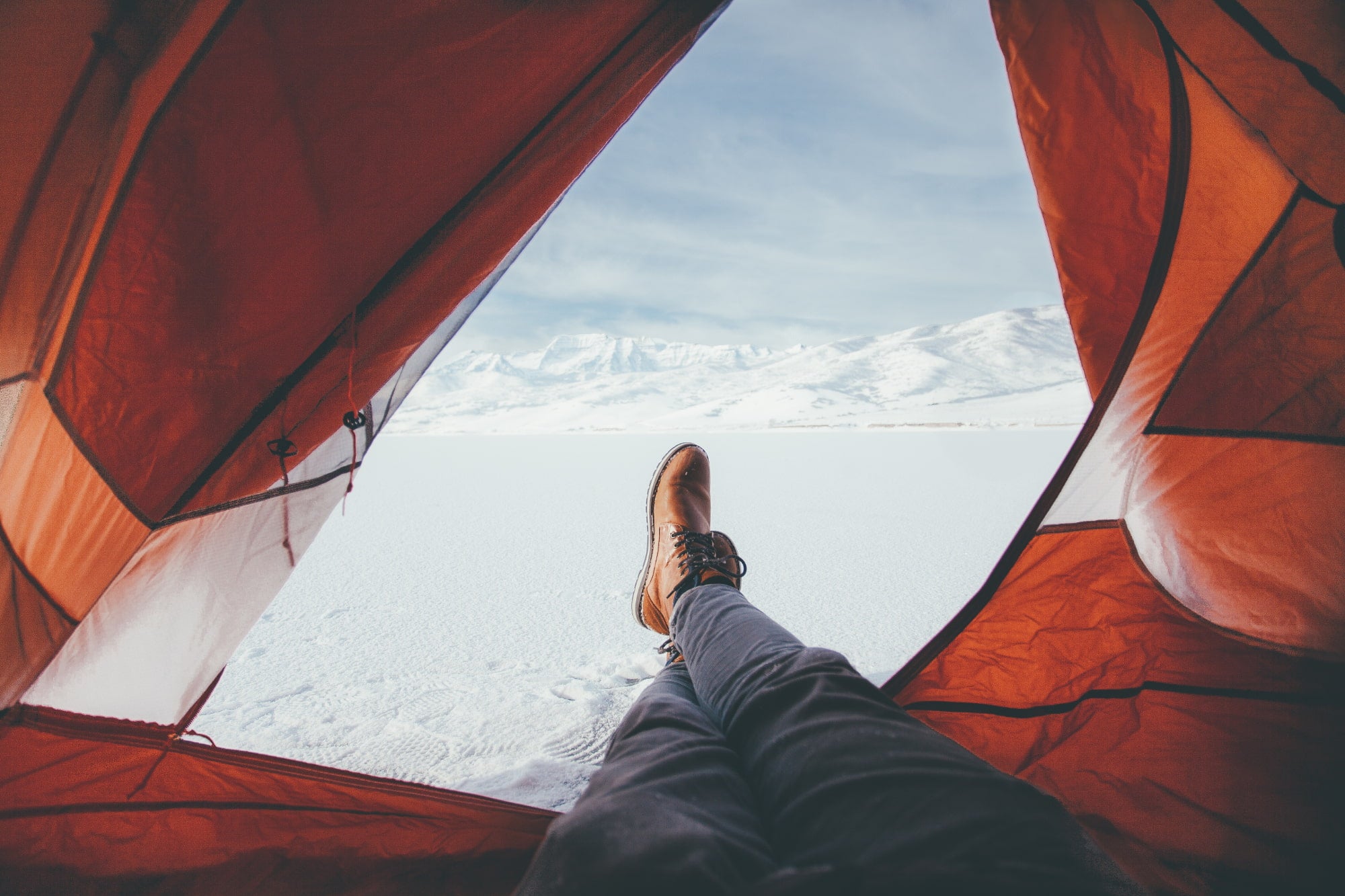 Comfortable in the Cold, Holds Up in the Heat
My first question about the MSR Access 2 was whether I'd be able to tolerate it during the summer. Without much mesh, I thought the tent might feel muggy and unbearably hot. This didn't turn out to be the case. The tent was cool when I needed it to be cool, and warm when I needed it to be warm—adept at remaining prepared for unexpected chills on summer days.
How I chose to set-up the tent likely helped with temperature regulation. During hot weather, I'd wait until a bit later in the day to set it up so it wouldn't have as much time to bake in the sun. I'd also look for areas generally more protected from the sun. I only used my rainfly if needed.
During the summer, when I didn't have the rainfly on, it also allowed for some extra privacy when camping in established campgrounds or busier areas. I could still look out of the tent at the top of the door, but otherwise, I had my own space away from others' line of sight.
As I suspected, the minimal use of mesh on the tent body did help to keep things toasty in the colder months. During cold winter months, I always used my rainfly. If it was a particularly cold day, I'd try to get the tent set-up to sit in the sun for a bit while it was still out.
I also wondered if the minimal mesh would lead to poor air circulation, and thus, condensation. After multiple trips, I have yet to have an issue with condensation. I wake up as dry as I was when I went to sleep.
Lightweight & Easy-to-Assemble Design
With just two poles, the tent is very easy to set-up. If you happen to forget how, there's a cheat sheet printed on the tent's storage bag. It's so simple that you can do it in the dark. And, simple doesn't mean flimsy. Once this tent is up, it feels very sturdy. While camping in Badlands National Park, we had wind gusts of up to 40mph, and the tent stood solid throughout.
To top things off, for all this tent provides, it remains lightweight. In fact, it's lighter than the first 1-person backpacking tent I bought myself.
Potential Improvements for the MSR Access 2
At this point, it's clear that I think the pros outweigh any cons for the MSR Access 2. However, there are a couple of features I noticed during my year-long 4-season tent review that could be improved.
Its Compact Size Isn't So Roomy
First, this tent is a bit snug for two people. My boyfriend, and primary camping partner, is 6' 2". When both of us are in the tent with our enormously fluffy 0-degree sleeping bags, there isn't much room to spare. During the winter, this is nice because it helps condense the heat even more. However, during the summer, I would prefer to have some extra wiggle room and space to store gear inside the tent. I did go on several solo trips during warmer weather, and found the tent size perfectly roomy for those expeditions.
High-Visibility means High-Profile
The second minor critique I have of the tent is the color of the rainfly. On the one hand, I know I would be grateful for the bright orange color if I was in a search and rescue situation, or camping during hunting season. However, I found that sometimes I wanted to have a lower profile, but that was hard to do if I needed to put on the rainfly.
Considerations for Campers Eyeing a 4-Season Tent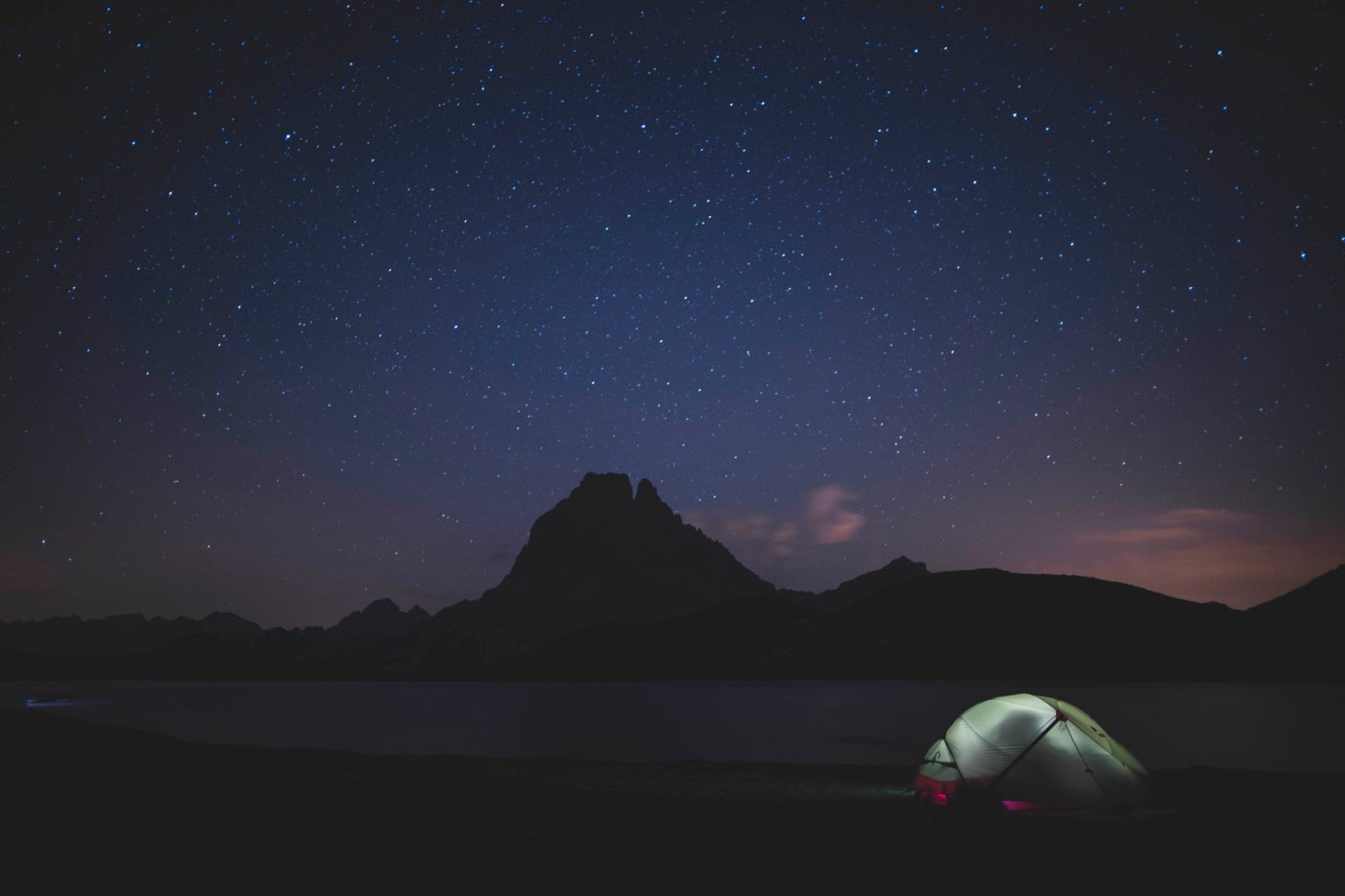 If you're thinking about purchasing a 4-season tent, the MSR Access 2 is my recommendation. It's also important to read several other 4-season tent reviews to make sure you're getting all of the features most important to you and your camping needs.
It took me a while to decide that a 4-season tent was right for me. Below are some questions you can ask yourself to help decide whether or not a 4-season tent is the best option for you:
What are the range of temperatures I expect to camp in using this tent?
What are the activities I anticipate using this tent for? Am I planning to climb Everest, car camp, backcountry ski, thru-hike, or a little of each?
Is this tent specifically made for snowy conditions?What features does it have that will help with heavy overnight snowfall?
How much extra weight might I have to carry by getting a 4-season tent?
Is that extra weight balanced out by the added benefits it provides?
Do I like having one tent that can handle a diverse range of climates, or do I prefer having specialized gear?
Since condensation can be an issue with 4-season tents, what do the reviews say about condensation for this model?
Is that an issue I'm willing to deal with?
What does this 4-season tent do that a 3-season tent can't? What can a 3-season tent do that a 4-season tent can't?
---
Our recommendations are based on providing value to campers across the country. Some articles may contain affiliate links. By purchasing through our articles, you help support this camping magazine.
Popular Articles: