Ben and Katie of Two Wandering Soles took their love of travel to the next level four years ago when they embarked on a full-time nomadic lifestyle. Since 2017, they have been documenting their travels and work abroad experiences on their blog. In between visiting over 50 countries, Ben and Katie somehow found the time to try van life and in 2019 they decided to build out their own camper van so they could continue their journey in the U.S.
How did you guys become full-time travelers?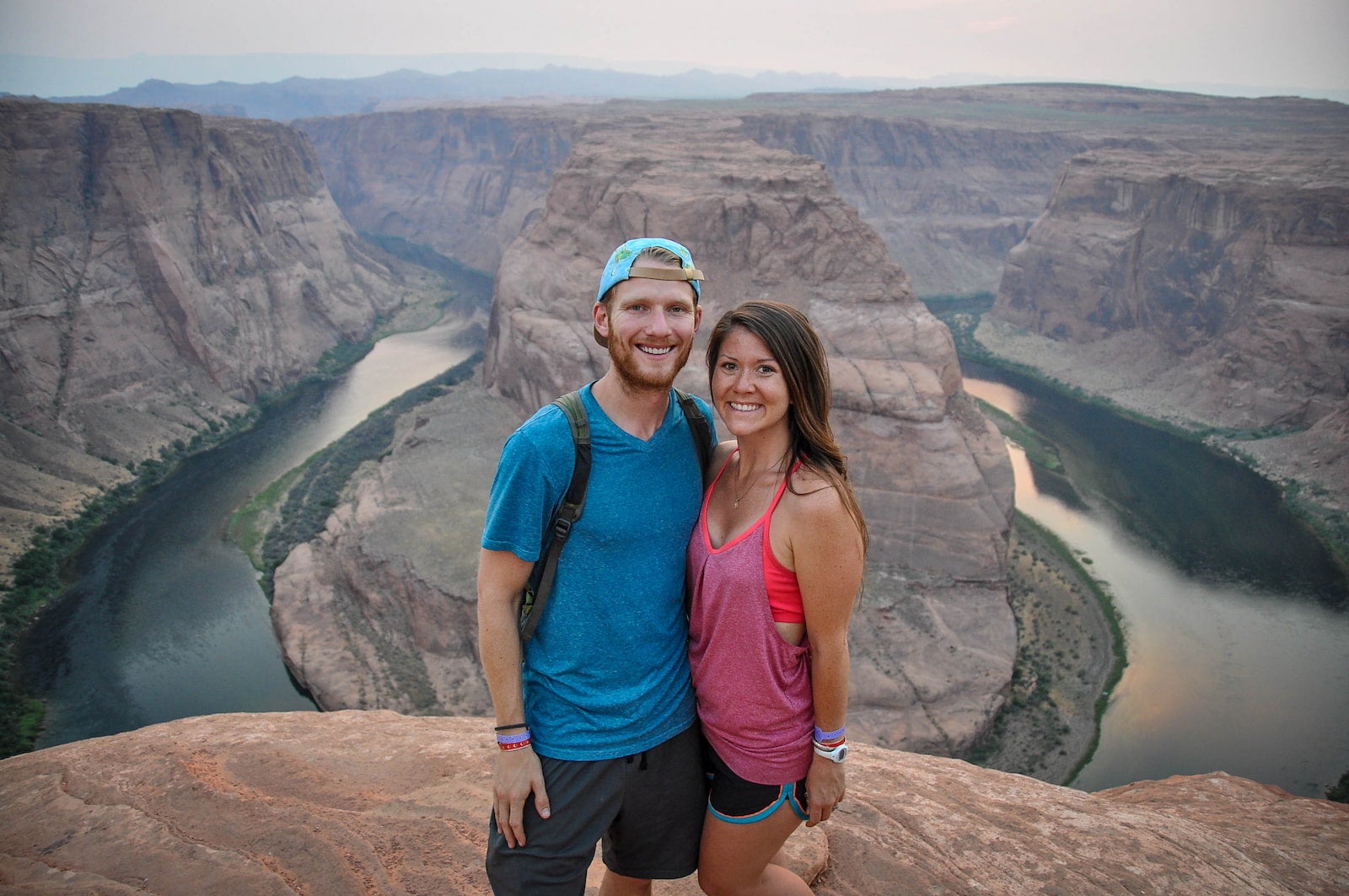 It's kind of funny looking back and seeing how things have fallen into place because it was never our intention — at least not right away — to become full-time travelers.
At the beginning of 2014, we were newlyweds looking for a little adventure before we "settled down for good". We quit our jobs to go on what we thought would be a 3-month backpacking trip in South America, but that journey never really ended.
From there, we taught English in South Korea, which paid for a year-long round-the-world trip.
In 2017, we took a leap of faith and both began working on our website full-time. This venture has led us to live around the world and has given us the freedom to travel pretty much as often as we'd like. However, we'll be the first to point out that running a website is a lot more work than most people would believe. Today, we even have a small team behind us that helps us keep Two Wandering Soles running smoothly.
How has COVID and the limitations on travel changed your focus over the past year?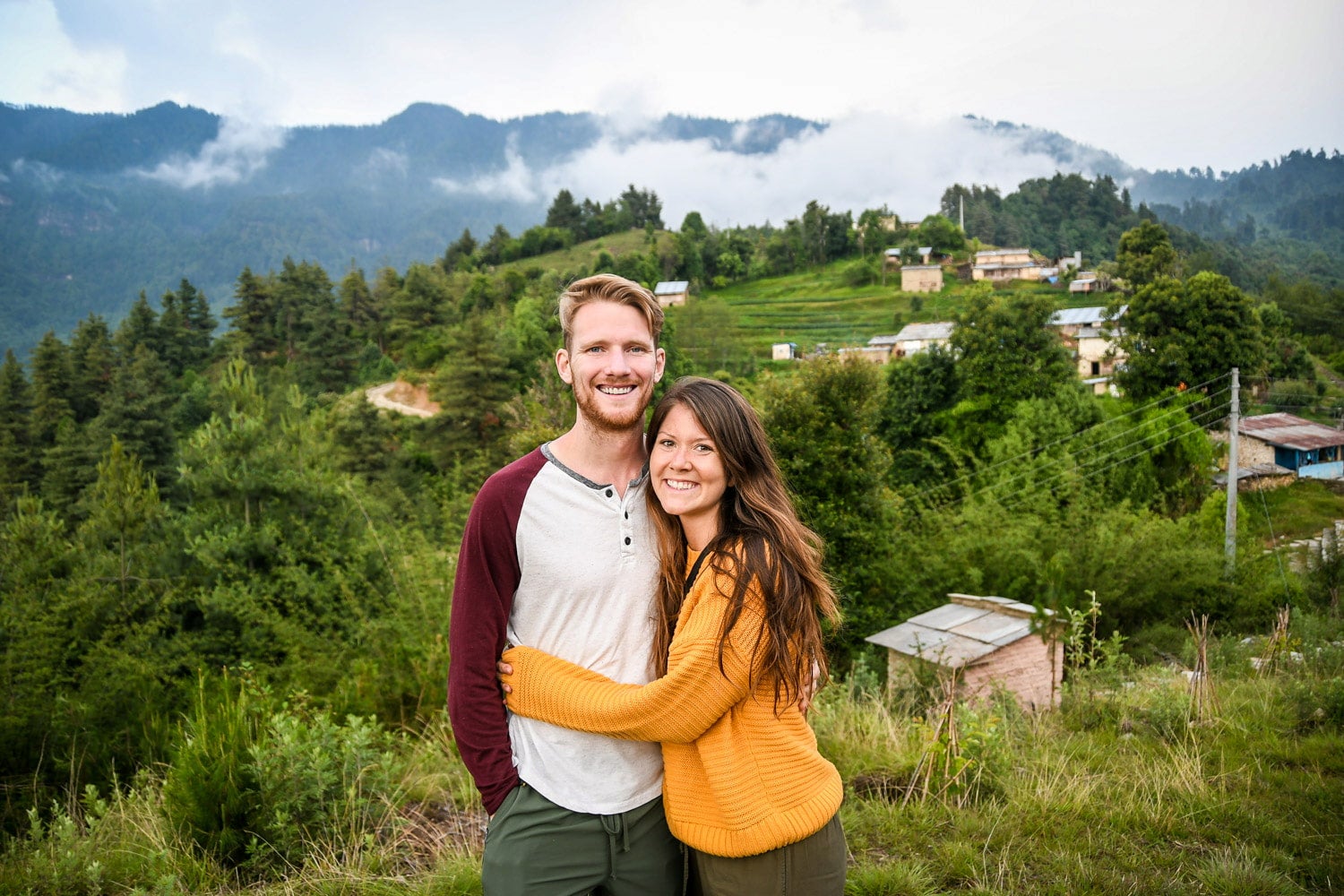 2020 was certainly a weird time to be working in the travel industry, and it continues to be something that we are learning how to navigate.
Ironically, we had already been planning on building a campervan during 2020. In fact, we purchased the vehicle in early February, before things really got out of control. As it turns out, building our campervan was the perfect quarantine project and once it was finished, it allowed us to safely travel during the summer months.
That said, it wasn't all sunshine and happy surprises. Just like many others, the past year and a half meant many domestic and international travel plans were canceled. To borrow the most overused word of the year, we've had to pivot pretty hard and focus on content that people were actually searching for. For us, this happened to be USA destinations and campervan build guides instead of international travel content.
After traveling abroad so much, what inspired you to begin vanlifing?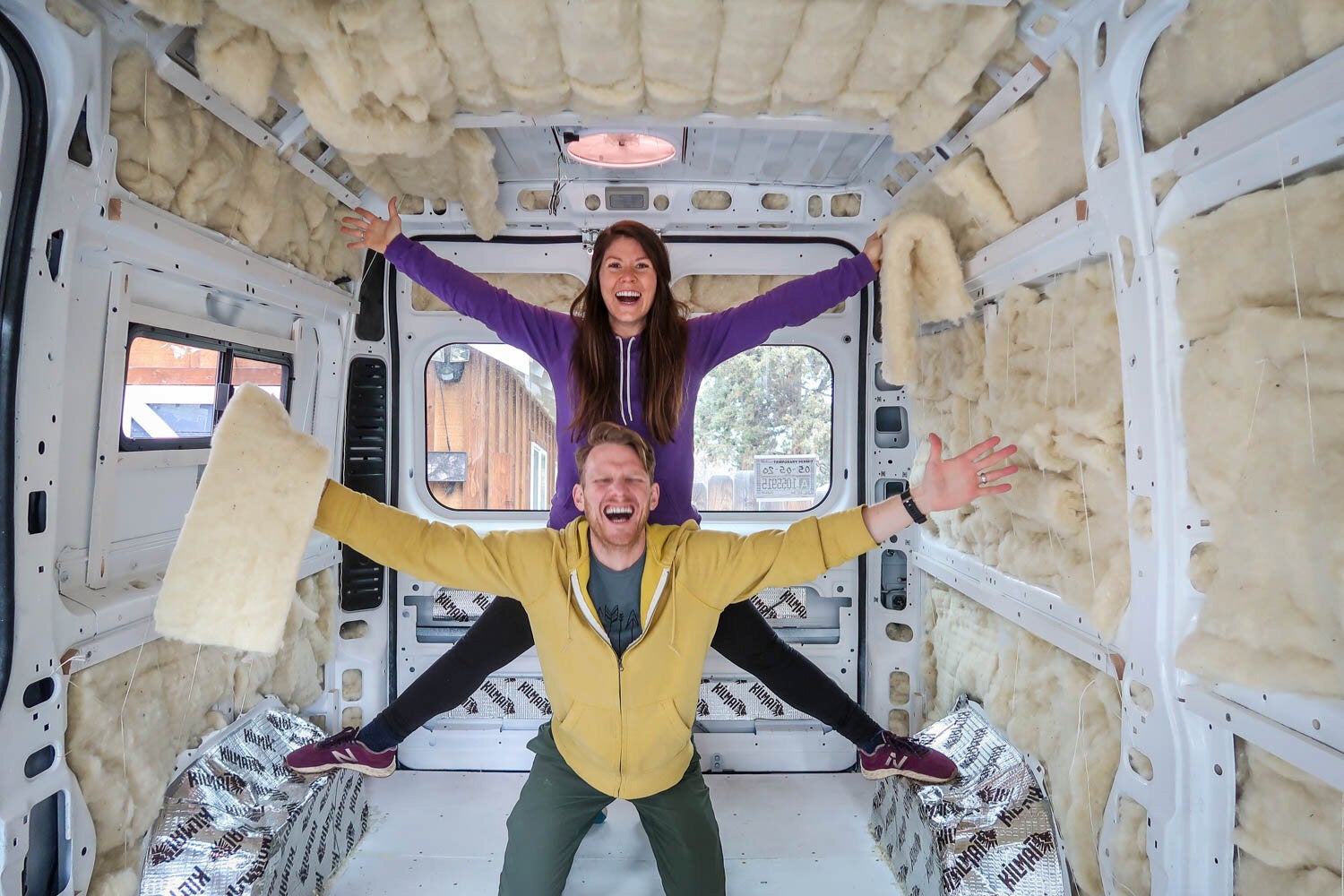 We had our first taste of vanlife during the summer of 2017. To be honest, it was a way for us to travel on a very limited budget. We had just finished working a winter season at a ski resort in Washington state, and we were pretty broke. We figured that if we could build a campervan inexpensively, we'd be able to travel around the USA relatively cheaply because we wouldn't need to pay for accommodation or eat out very often.
We had very little building experience, but with some creativity and tools borrowed from a friend, we were able to build a campervan for less than $3,000 including the vehicle and the build. That summer was filled with adventures, deep conversations, belly laughs, and growth; and we truly believe it was one of the best times of our lives.
After selling our van, we moved abroad and spent the next couple of years living and traveling around Southeast Asia as we grew our website. While the scenery around us had changed, we always talked about how we couldn't wait to build another campervan. So when we returned to the United States in a more permanent capacity in late 2019, we knew it wouldn't be long before we started our second campervan build!
Have you ever camped abroad? If so, where?
We have! We've been lucky enough to camp in quite a few countries around the world:
South Korea
New Zealand
Iceland
Peru
Canada
Hungary
Thailand
Indonesia
We've gotta say, camping varies quite a bit depending on where in the world you are.
While teaching English in South Korea, we went camping a few times and it was quite the experience! Camping in South Korea is very popular, but unlike the United States where you often get a private campsite, you'll pitch your tent right next to a neighbor! It becomes more of a communal atmosphere than being on your own in nature.
I love that you have a focus on responsible travel! This is so important. How do you practice responsible travel when doing van life?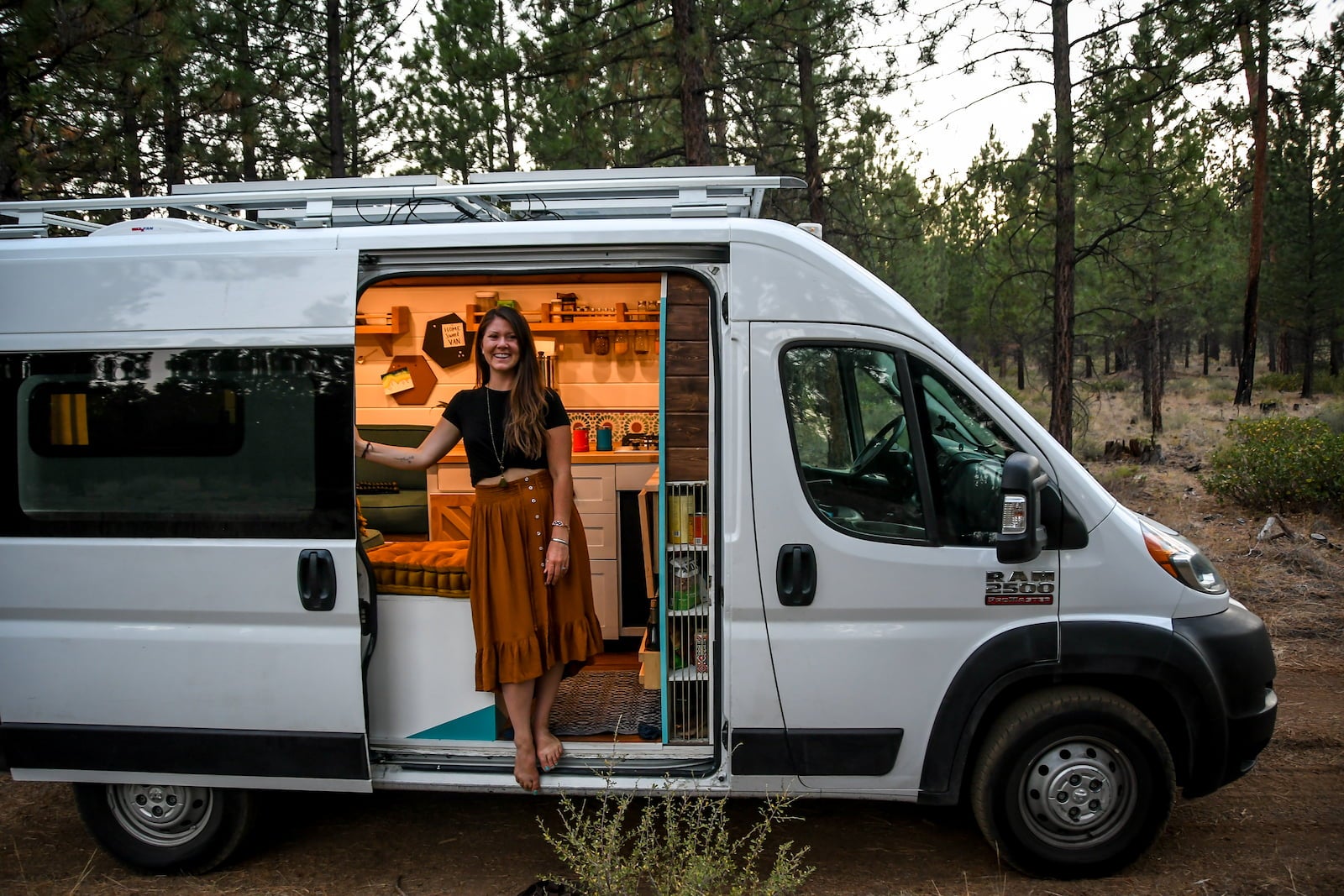 We strongly believe that travel can have either a negative impact or a positive one, and it's up to us to decide which it'll be. We also fully admit that we are far from perfect and are doing our best to continue to learn and grow each day. There are many different aspects that make up responsible travel — from your impact on the environment to your impact on the communities you visit along the way.
There are certain aspects that are more difficult in a van. For example, composting and properly recycling everything can be much more complicated on the road than it is from your home. However, there are many things that don't take much effort at all and can actually be easier in a campervan. For instance, while on the road we use significantly less water than we do in a typical home. We also cook less meat and create less waste overall.
Ways to be kind to the environment on the road:
Pack reusables: Just like you would at home, be prepared with reusable bags, straws, water bottles, coffee mugs, utensils, etc. so you can turn down the single-use kind. We keep a set of reusables in our campervan so that we never forget it.
Mind your bathroom manners: If you're camping, there's a good chance you may get the urge to go in the wild. It's really important to follow some specific rules:
Limit your food waste: We've found that with a smaller refrigerator than we're used to, it can be easier to let food go to waste on the road than it is at home. We hate wasting food, and we've found that with a little extra meal planning and using some creative containers to store leftovers, we actually waste very little food while in our campervan.
Use biodegradable soap: If you're showering or washing dishes in nature, it's important to use biodegradable soap. However, it's also worth noting that you should not be doing these activities within 200 feet of any water source. Even biodegradable soap can have harmful effects when introduced to a waterway.
Leave places better than you found them: It should be common sense to leave no trace of your stay behind, but when possible, try to leave places even better than you found them. We have a challenge going where we try to pick up 3 pieces of trash per day. It's hardly anything, but over the course of a week, a month, and a year, it really adds up. And if we're going on a long hike or camping in a remote area, we bring a bag with us to take more than our "daily 3" with us. In less-trafficked areas, that litter might be there for years if we don't pick it up.
Eco-friendly choices when building a campervan:
While a large vehicle like a cargo van isn't exactly good for the environment, there were a few things we did with our build to make it have less of an impact. If you're considering building a van of your own, you may want to add some of these to your wish list:
Solar panels: allow us to harness energy from the sun so we can power our lights, refrigerator, fan and other electricity without having to plug into a power source or drive long distances (and therefore create more emissions) in order to charge the batteries.
Composting toilet: allows us to forgo the harsh chemicals you find in most cassette toilets. Our "solids container" turns into "humanure", which is more or less dirt.
For more ideas, we put together a list of simple things you can do to be more environmentally friendly on a road trip. Every little bit adds up!
Ways to be kind to the communities you visit along the way:
When thinking about "responsible travel", people often only think about how they can lessen their impact on the environment, and forget that as travelers we all have an inherent impact on the communities we visit as well. Thinking about this aspect of your footprint is just as important as your impact on the environment.
Spend your money wisely: When you pass through communities on your road trip, think about where your money is going. Are you supporting locally-run businesses or are you frequenting big chains? Often times with a little research you can find cool restaurants, shops or organizations that give back to their community. Support them when possible! We like to think of the money we spend along our travels as little "votes". When we "vote" for small, local businesses, we'd like to think that helps them thrive and shows their community that people want the service or product they offer.
Learn the history: It's important to learn the history of the land you're visiting. No matter where you go in the United States, you're on Native land and it can really change the way you look at things when you do a little research. Also, looking into more recent history can uncover things that are important to know as a visitor that you might otherwise miss. It doesn't take much time or work on your end to do a quick Google search before visiting a place, and it can really impact your experience and how you choose to spend your time.
Be respectful: This should be obvious, but as you're traveling through a place it's important to respect local laws and be kind. This is especially true for vanlifers, as not everybody has a positive opinion of this movement. You might even be the first vanlifer that someone encounters, so do your best to set a good example. Park legally, don't blast loud music in public places, clean up after yourself… you know, common sense stuff! As campervans become more and more popular, some towns across the nation are cracking down on laws in response to disrespectful vanlifers. Don't be that person.
What is your favorite campsite or camping spot?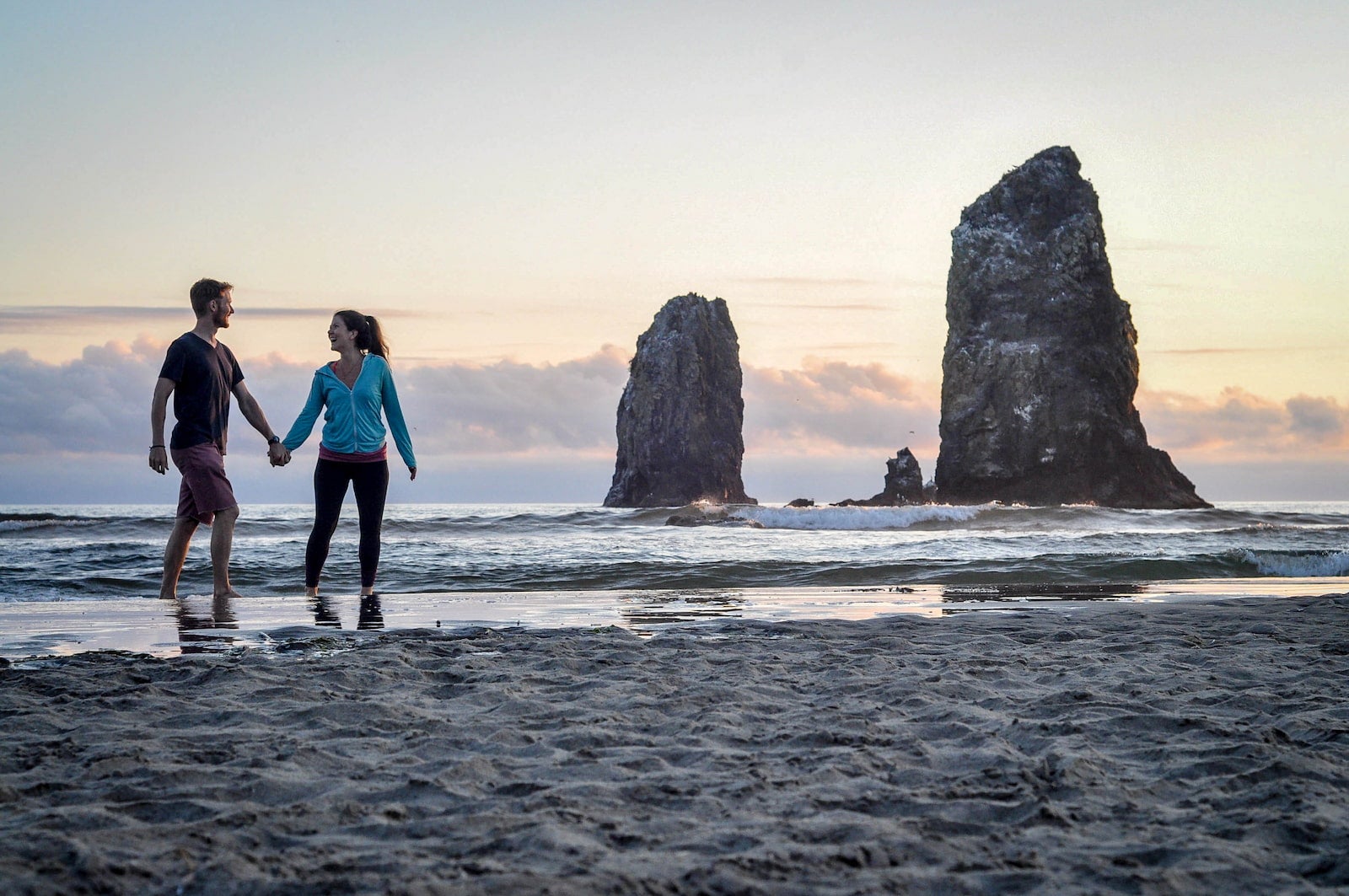 We have a major obsession with the PNW in general and have found that some of our favorite spots are dispersed camping on BLM land. Often, we'll have the entire space to ourselves and it is really beautiful and peaceful.
But we do have a couple more specific favorites as well:
The Enchantments Wilderness Area (WA): This is our happy place. It is some of the most stunning, unspoiled wilderness we've ever had the privilege of seeing. The Enchantments has a lottery system for camping permits, so consider yourself lucky if you get a spot. We used to live near this place and can assure you that even if you don't snag a coveted permit, there are many other stunning places to hike and camp in the area nearby.
Olympic Peninsula (WA): The Olympic Peninsula is home to some incredibly diverse camping. If you can snag a backcountry permit, you may find yourself in lush valleys flanked with snowcapped mountains. There are also established campgrounds situated in temperate rainforests, or next to rushing creeks. And for a totally different change of pace, you can bring your tent onto the wild drift-wood strewn beaches along the peninsula for a night of camping on the sand with an epic west coast sunset. We're partial to Shi Shi Beach because it tends to be less crowded than some of the other more popular beaches in the area, but it does require a bit of a hike to get there.
Of all the places you have been in the U.S., which has surprised you the most?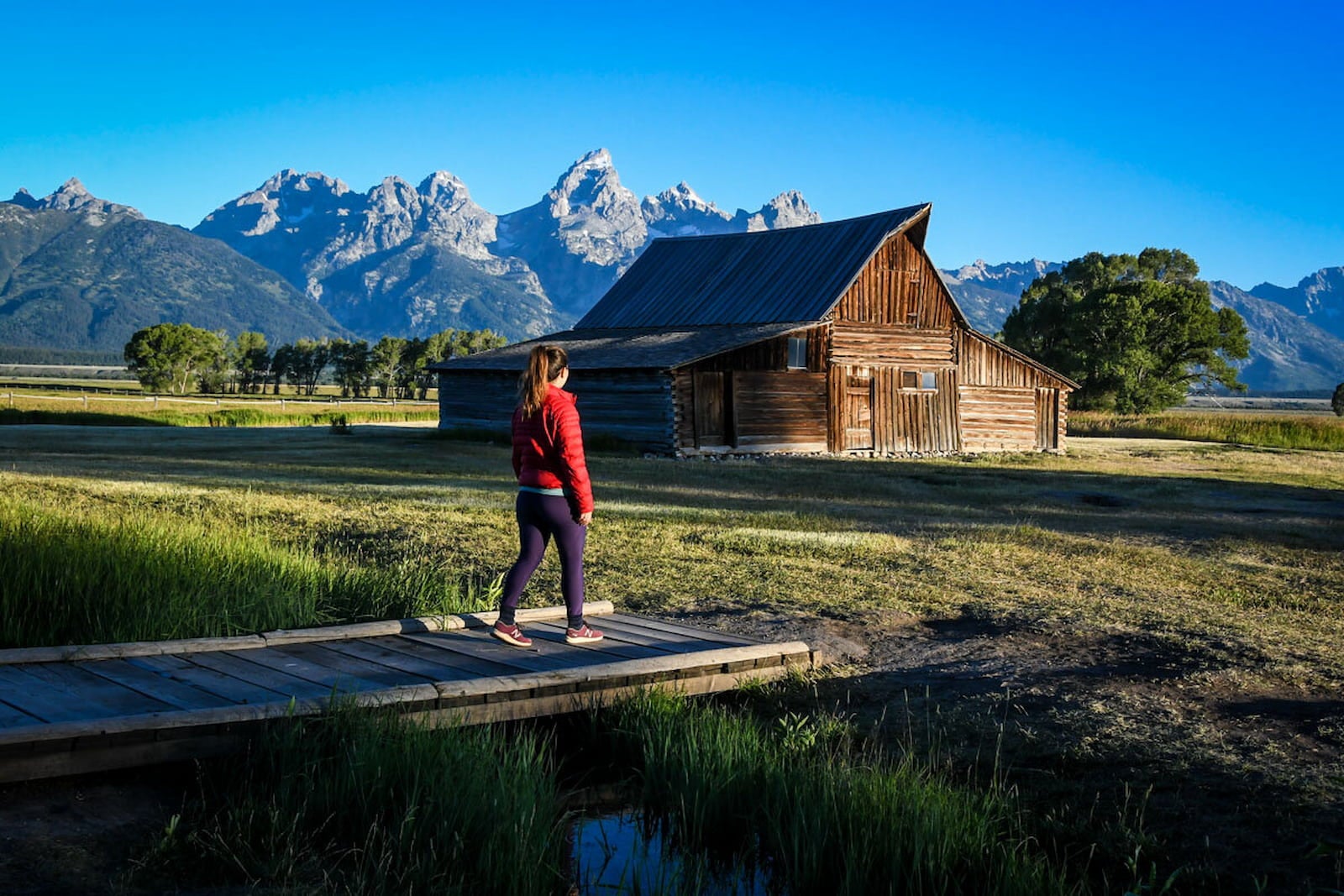 This is a tough one as we're constantly surprised by most places we visit in one way or another. But one region in particular that comes to mind is Wyoming.
We planned a trip to the Grand Tetons, and being that it's a National Park, we had pretty high expectations. Plus, I had been there as a child and remember being totally in awe. We had a great time, of course, but the real surprise was when we left the park.
The Wind River Range had been recommended to us by a friend years ago, so we stopped for a few days and it absolutely blew us away. We did a short backcountry trip in this wilderness area and to this day, it remains one of the most beautiful places we've seen that most people we meet have never heard of.
After Wind River, we were headed to Colorado and asked for suggestions of places to stop along the way. Someone reached out on Instagram and suggested the Medicine Bow-Routt National Forest. The drive from Wind River there was incredibly boring — think flat, desolate nothingness. So as the sun was setting, we were getting a little nervous that we had trusted this stranger's suggestion. When we arrived at the National Forest, it was pitch black outside and we went to sleep with low expectations.
When we awoke in the morning, we had quite a surprise. The desolate landscape has shifted, and now we were surrounded by thick pine forests, snowcapped mountains, wildflower-dotted meadows, and sparkling alpine lakes. There were lots of beautiful National Forest campgrounds to choose from, and we were quite happy we took a stranger's advice!
What is your favorite piece of camping gear?
Grayl water bottle: This water bottle allows us to drink from water sources along hikes without the hassle that most other water filtration systems come with. You don't have to suck through a straw or wait before drinking. It doesn't add a taste to the water, like iodine tablets. Plus, there's no heavy equipment to carry or pumping you need to do. It makes drinking super simple, as long as you can find a place to fill up!
What is one piece of advice you would give those looking to get on the road for an extended road trip?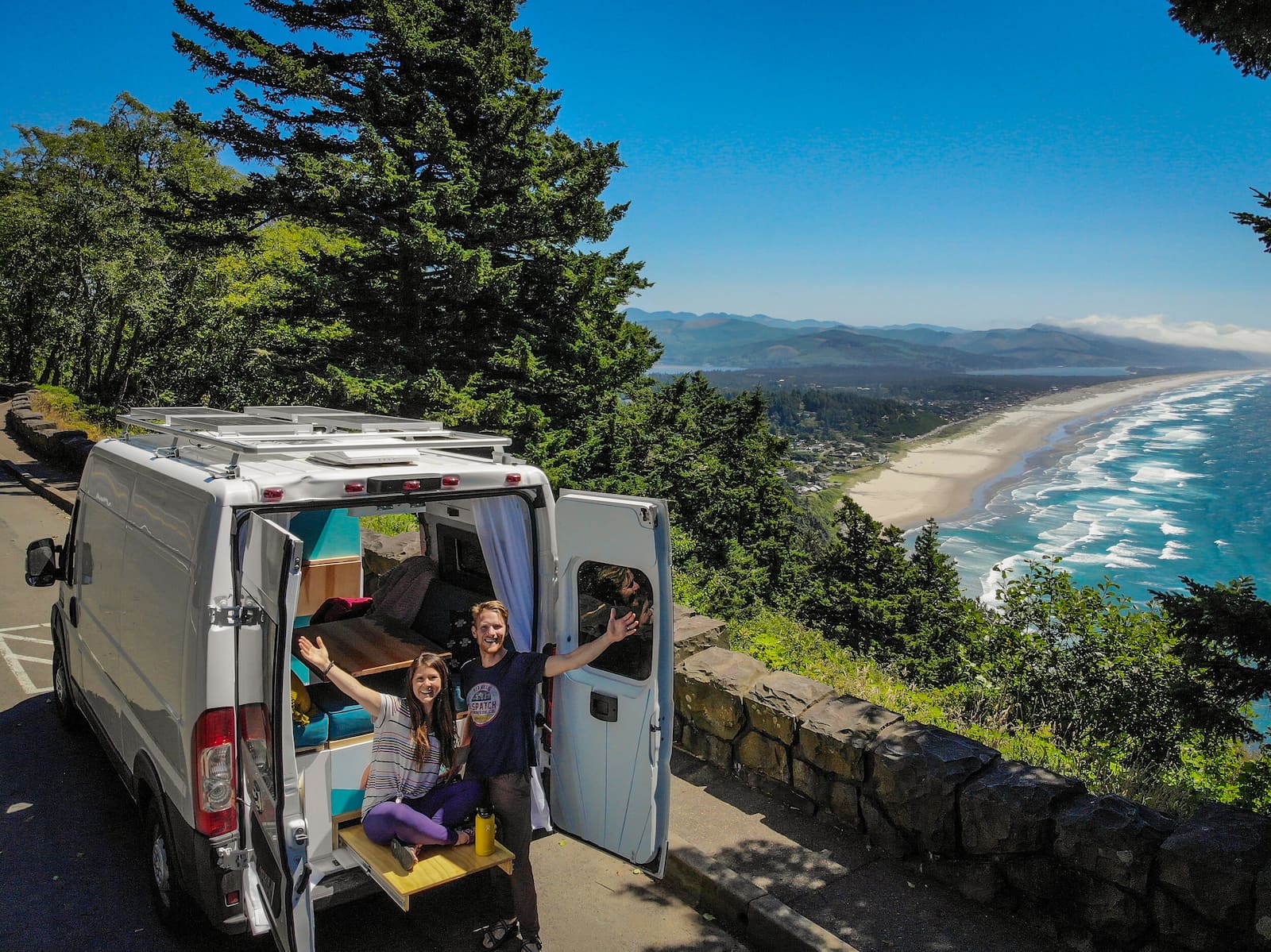 Don't over plan too much.
You'll certainly want to do research and have a general route, important dates, and a budget in mind. It's also essential to have a plan for emergencies and some "backup" cash so you don't find yourself in a sticky situation.
However, if you'll be on the road for an extended amount of time, resist the urge to plan out every single day. You'll want to have flexibility in your schedule to jump on a local's suggestion to hike to a hidden hot spring, or to stick around a town until a storm passes through. You'll also want to have some "rest days" factored in on a long road trip to do things like laundry, run errands, and just relax!
---
Hang out with Ben and Katie on Instagram @twowanderingsoles, check out our most recent videos on Youtube, and browse their website for detailed travel guides.
Looking to start building your own campervan? Check out Ben and Katie's Van Conversion Academy, an all-inclusive resource for van build-outs and preparing for van life. They are offering an exclusive discount to The Dyrt users for $75 off the course price! Use the code DYRT75 at checkout (Valid through July 31, 2021).
Popular Articles: