photo: Chimney Pond, Baxter State Park, ME
As a state park camping aficionado (OK, I just really, really dig them) who started camping at state parks in my early teens, I was eager to put together a list of state park recommendations based on the collective wisdom of The Dyrt camping community.
Apparently a lot of campers feel the same way. For example, Utah's state park website reports a 33% increase in state park visitation last year. And Montana reports 393,175 state park visitors in the first quarter of 2021, a 20.2% increase over 2020 and a 78% increase over the same period in 2019. Some of these folks surely camped overnight, others are very likely planning to come back and give it a try!
Here's a list of reasons you should camp at your local state parks, or start to explore other states on a magical, memorable camping road trip this year.
Reason 1) FOMO
Travelers have long been known to experience the Fear of Missing Out– and campers get the same sensation. So what might we be missing out on? State parks showcase: dark sky camping, mountain biking in Florida, Maine vistas that make you swear you're out west, lakes that span state and national borders, and local legend destinations nestled in between the shadows cast by larger national parks, to name a few.
Found on The Dyrt:
Goblin Valley State Park, UT – an International Dark Sky Park


Goblin Valley State Park is a showcase of geologic history. Exposed cliffs reveal parallel layers of rock bared by erosion. Because of the uneven hardness of sandstone, some patches resist erosion much better than others. The softer material is removed by wind and water, leaving thousands of unique, geologic goblins. More on The Dyrt >
Reason 2) Smaller Settings, Close to Home
Sometimes the best things in life are nearer than you think. For instance, take a short 75 mile drive from Manhattan, NY to Bear Mountain and Harriman State Parks, where the AMC Outdoor Center offers lakeside cabins, tents, lean-tos and bunkhouse camping, plus home cooked meals – all provided by a non-profit organization dedicated to preserving outdoor spaces. More on The Dyrt >
Found on The Dyrt:
Near Harriman State Park – The Stephen & Betsy Corman AMC Harriman Outdoor Center, NY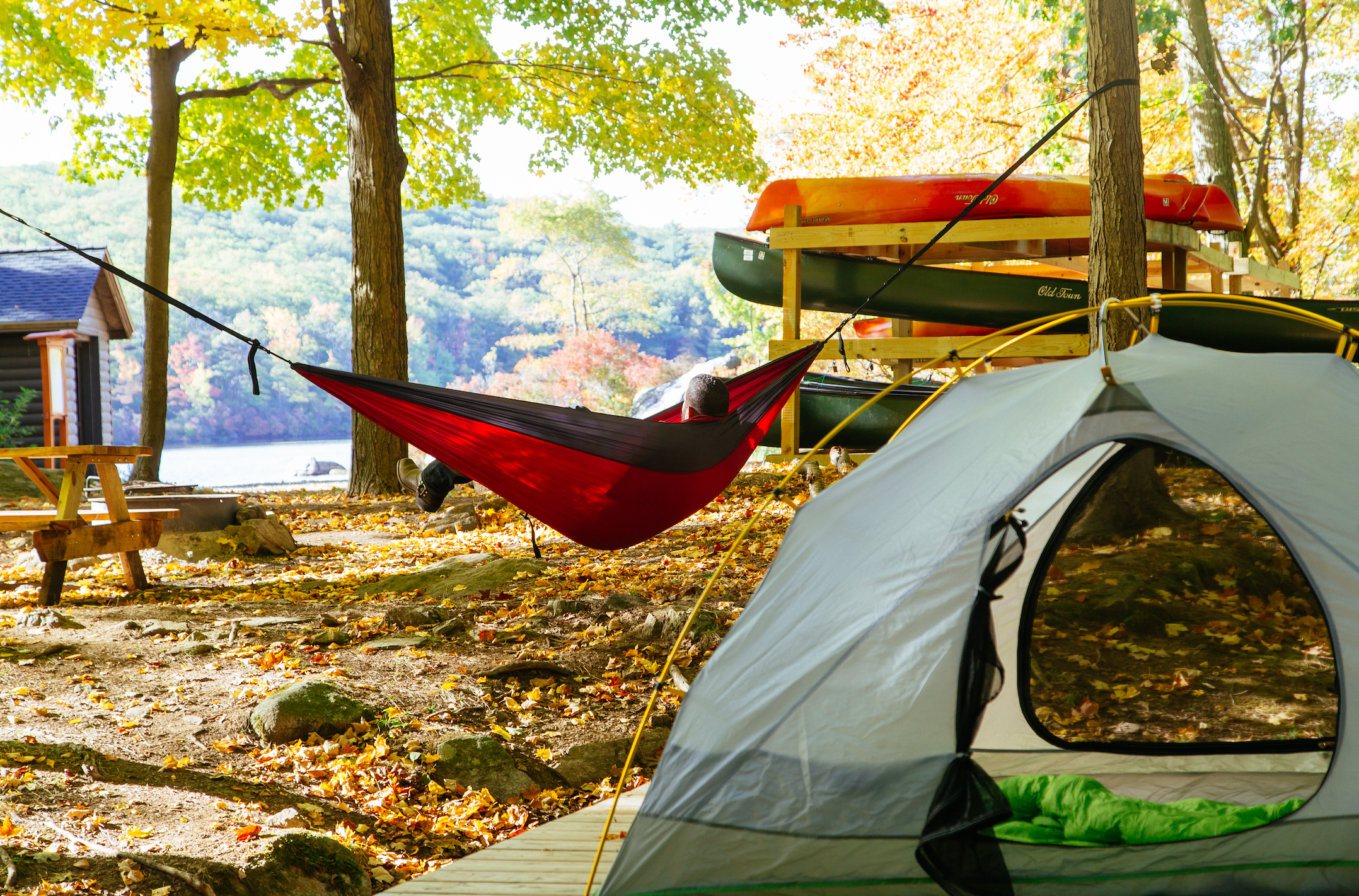 Camping Tip: Use The Dyrt's map search and filters to find state park camping nearby. Zoom in or out from your home location and voila! new camping opportunities to explore from your own backyard.
Reason 3) Support Your State's Natural Resources and Outdoor Recreation (with cool annual pass deals)
Most states offer an annual pass (individual or vehicle pass options), which allows you the double benefit of entry into any state park and showing your support for your state's natural resources. For example, Minnesota's Dept. of Natural Resources website states: "The Minnesota State Parks and Trails specialty license plate provides you with unlimited visits to all 75 Minnesota state parks and recreation areas for an entire year—no vehicle permit required. More importantly, you'll be supporting Minnesota's most beautiful places, as proceeds from license plate sales go directly to caring for our Minnesota state parks and trails."
Found on The Dyrt:
Split Rock Lighthouse State Park
PRO camper Scott M. says:
"We spent some time hiking around the lighthouse but also took some of the trails down to the beach. We were able to enjoy the beach all to ourselves. Id encourage you to go all the way to site 19 as it was for us by far and away the best, and worth the longer hike with our gear." More on The Dyrt >
Reason 4) Unique Destinations (like several mountain biking parks… in Florida)
Found on The Dyrt:
Jonathan Dickinson State Park, FL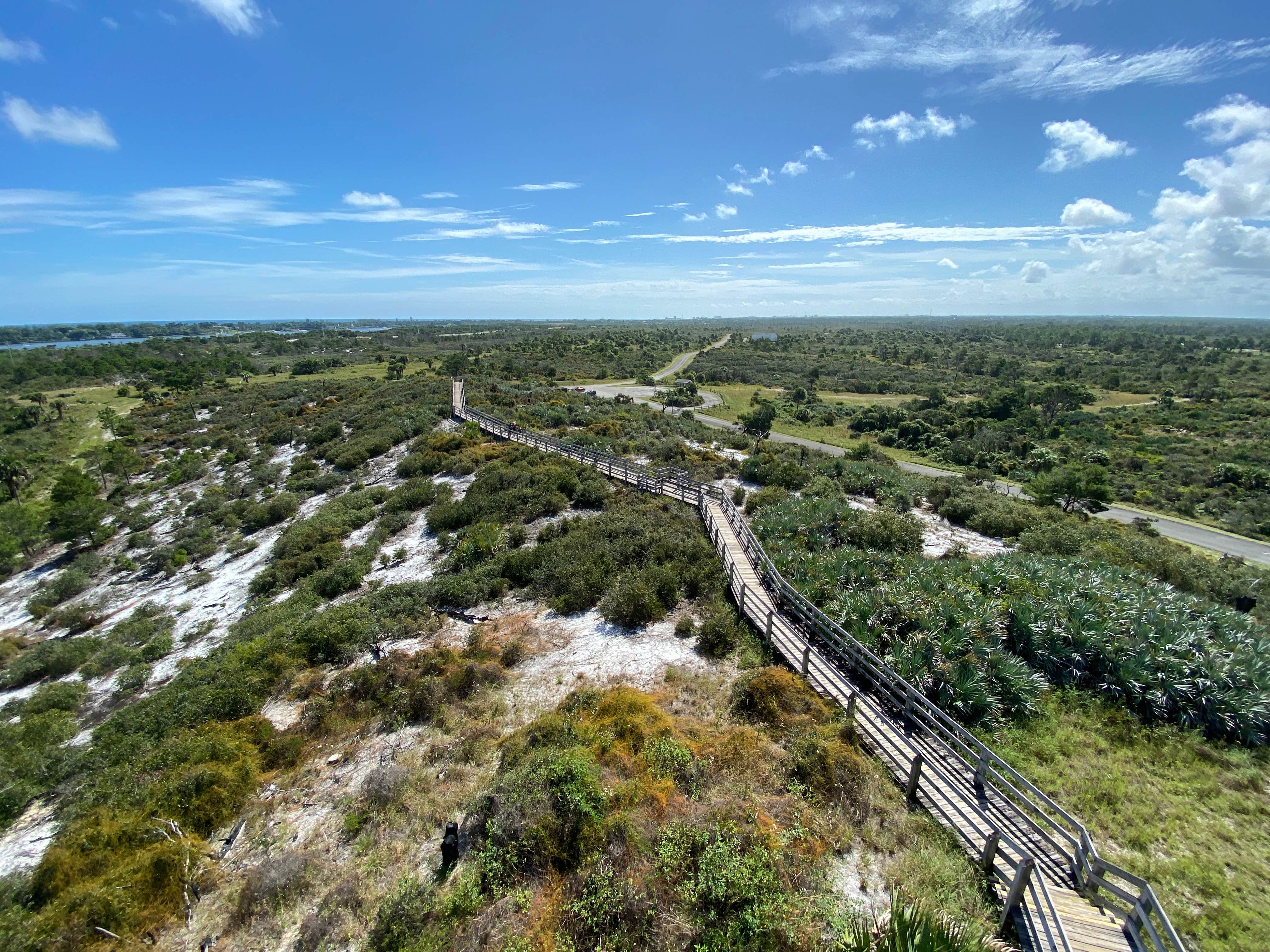 From visitflorida.com: "some of the best off-road cycling on Florida's East Coast. Close to ten miles of single-track trails wind through pine scrub, flat woods and cypress sloughs. Keep an eye out for wild pigs, the occasional snake and, of course, lots of alligators." More on The Dyrt >
Reason 5) Central Reservations Systems
State park websites have been undergoing some nifty updates, but all state park reservations systems are not created equal. Check out your state's camping reservation website or app – and let us know what you think! A few notables to consider: state park advance reservations – some open for the whole year on a certain day (like Jan. or Feb. 1st), whereas other states like California  allow for rolling 6-month advance reservations. Michigan's state park website lets you scroll through a wishlist of camping by type, including yurts, lodges and cabins – pretty cool options if you want to explore beyond traditional tent camping or want to try something new.
Found on The Dyrt:
Muskegon State Park, MI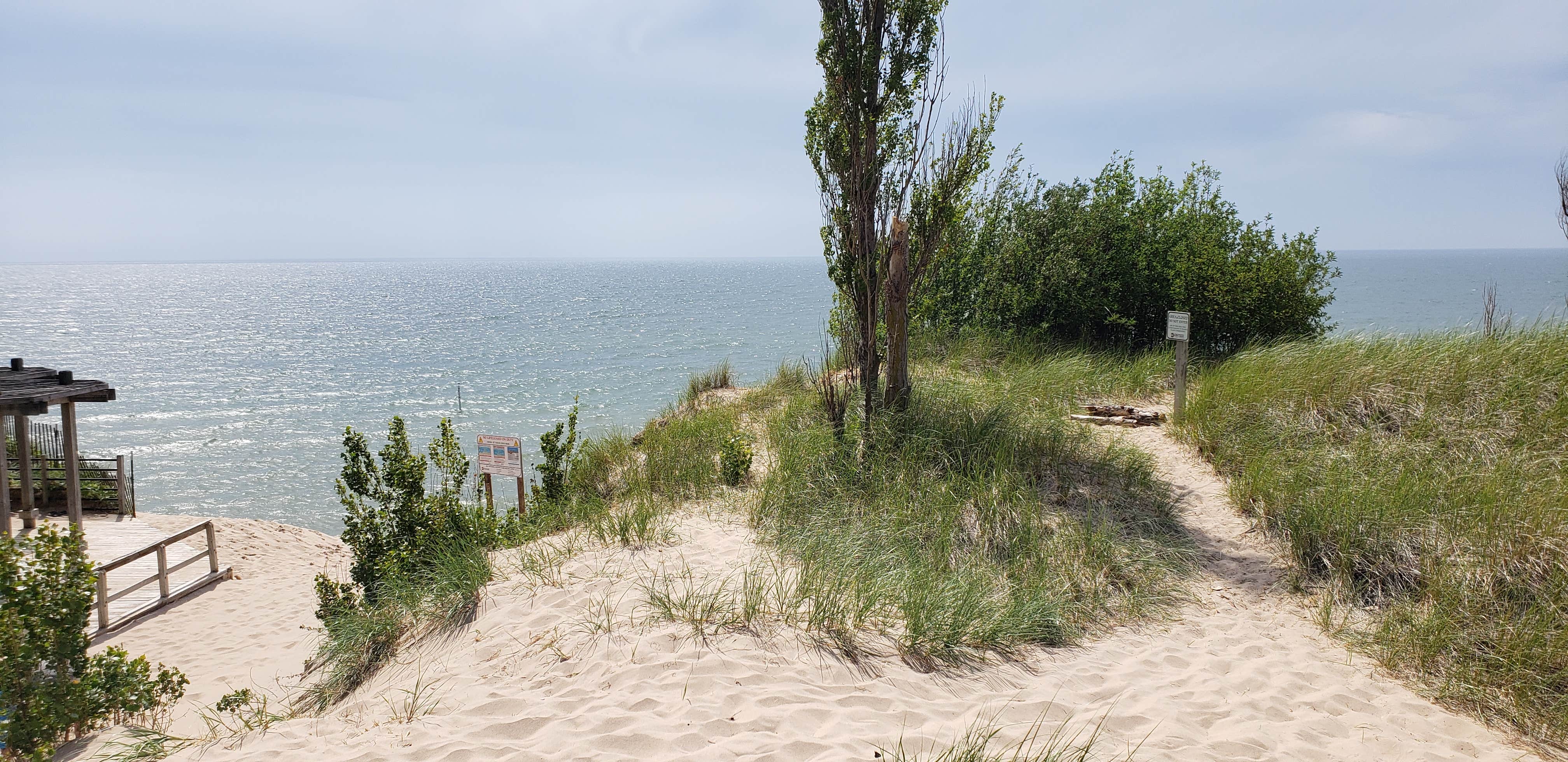 The Dyrt camper Randi T. recommends:
"Here are close by fun things to do and see:
1.) The Muskegon South Pierhead Lighthouse is located on the channel in the harbor of Muskegon, Michigan.
2.) USS Silversides Submarine Museum with World War 2 submarines, gigantic torpedoes and more."
Reason 6) Camping Amenities (like showers, oh my!)
Reflecting on some of the times I reallly needed a shower most, lots of desert trails and fun ascents come to my mind. But probably the muddiest and cruddiest I got was while doing some caving in Appalachia and out west. That's when the simple pleasure of showering off the grime can be a real benefit of camping in a state park. Not to mention other helpful services like gear and boat rentals, helpful rangers, and park stores that make life easier on a camp trip. The Dyrt helps you see what services and amenities are available up front.
Found on The Dyrt:
Onondaga Cave State Park, MO.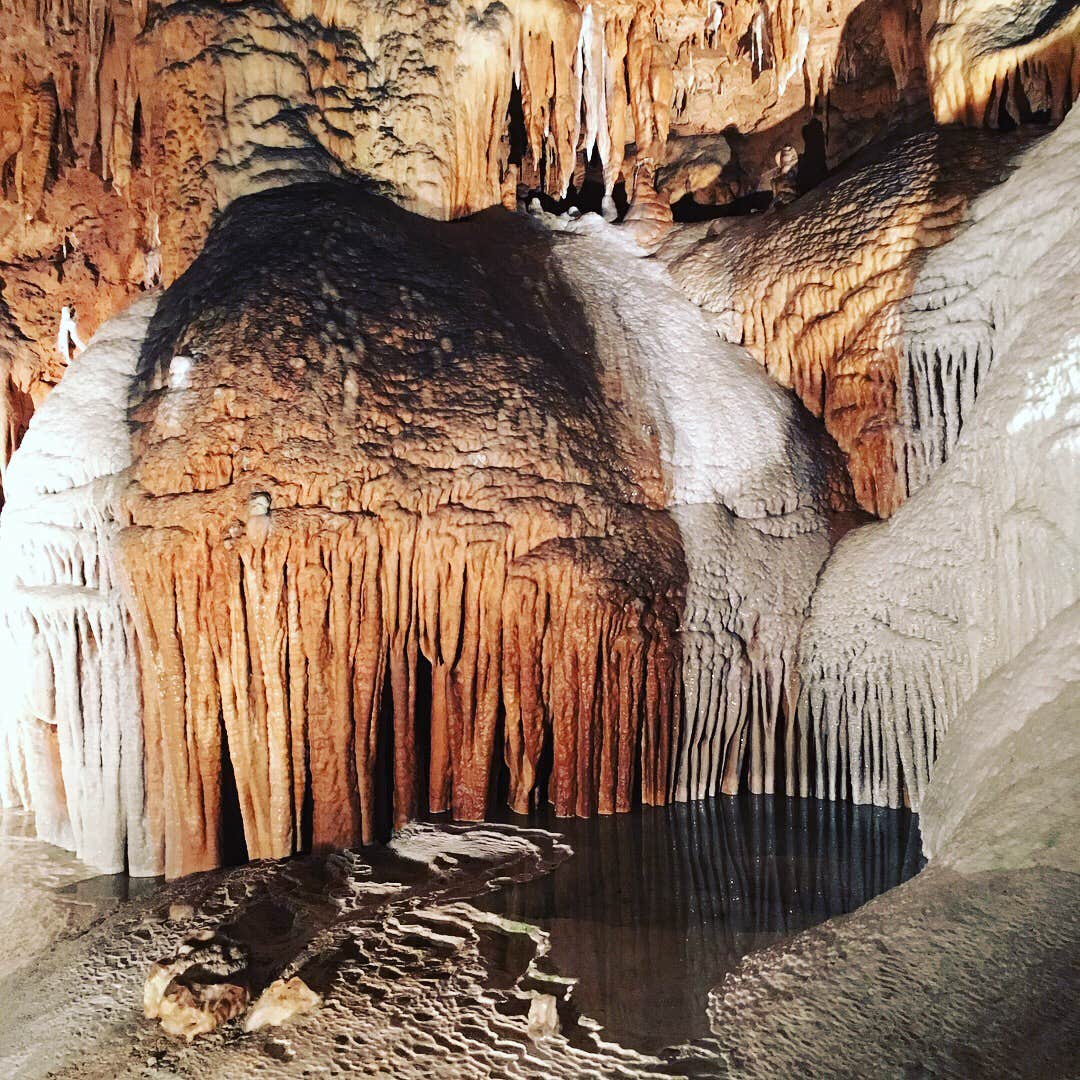 Reason 7) Both Outdoor & Indoor Activities, and Local Culture/History
Found on The Dyrt:
Emerald Bay State Park, CA – Eagle Point Campground


Eagle Point Campground at Emerald Bay State Park is run by California State Parks. With its rugged shoreline and blue-green water, Emerald Bay is one of the most photographed places in the world. Vikingsholm, a replica of a Scandinavian castle (800 A.D.), is part of the park. The building is considered one of the finest examples of Scandinavian architecture in the Western Hemisphere. Tours are available of this 38-room mansion. More on The Dyrt >
Reason 8) After All, It's Road Trip Time, Y'all.
Found on The Dyrt:
Road tripping with PRO Trip Planner
Some campers say that planning a roadtrip is just as much fun as the actual journey. That's why PRO Trip Planner was added as an upgraded experience on The Dyrt. Choose your route, camping style, driving preferences, and find the best campgrounds along your route. You can add a city in as a waypoint too – because sometimes there's a special craft beer with your name on it waiting there, or you need to pick up the rest of your camping crew en route.
Here's a sample camp trip I made from Chicago, to visit a popular state park in Wisconsin: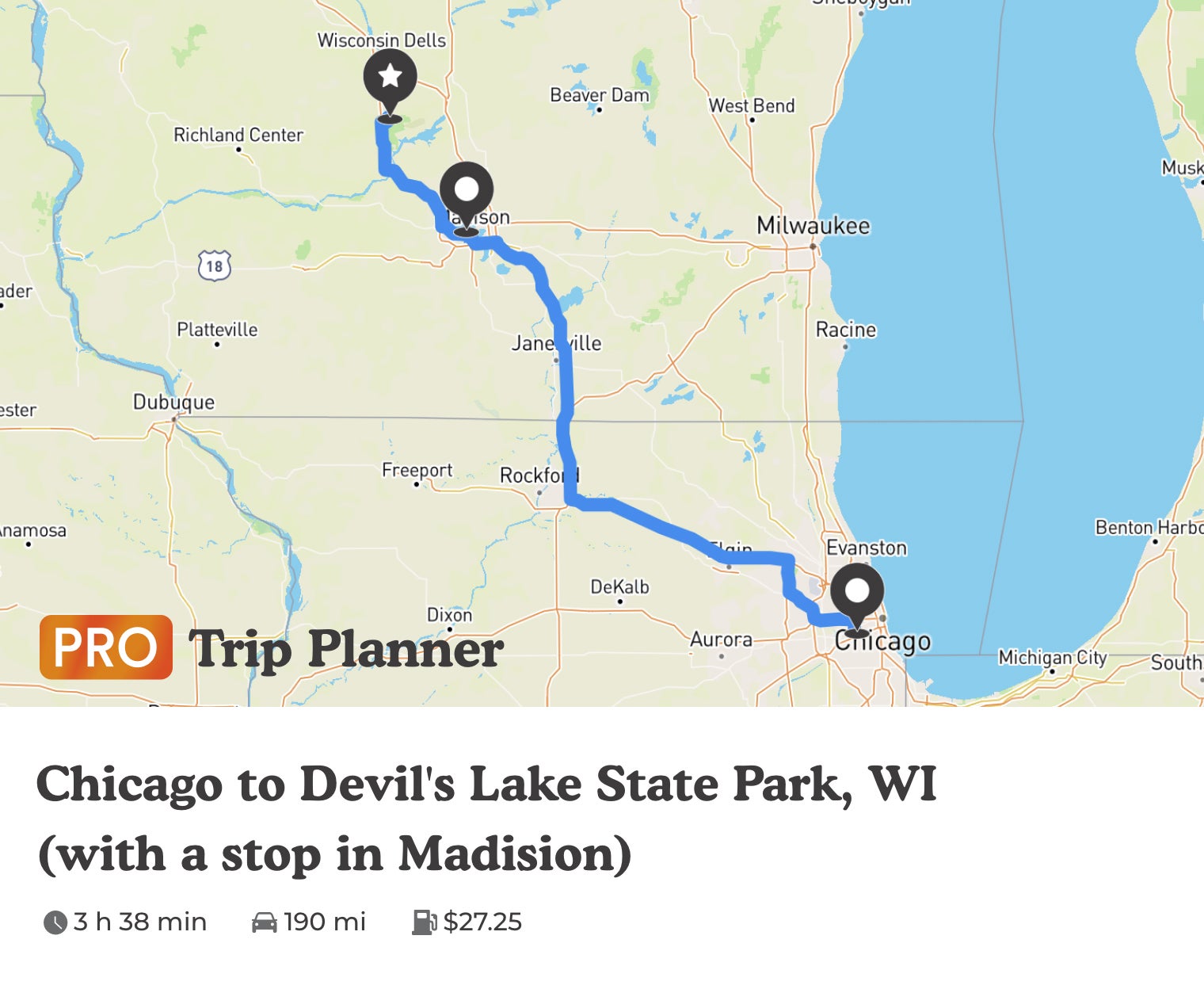 Build your own state park (or anywhere else) road trip plan with The Dyrt PRO. Not a PRO member? No worries, get a free trial and use all the extra PRO camping benefits today.