Today we're looking at Cairn's two contests, Texas and Washington. Both are incredible states. But which has better camping? It's a battle of North vs. South. Mountains and ocean vs. wide open expanse.
Here are some impressive campgrounds we found in each state.
Texas
Camground: Big Bend, TX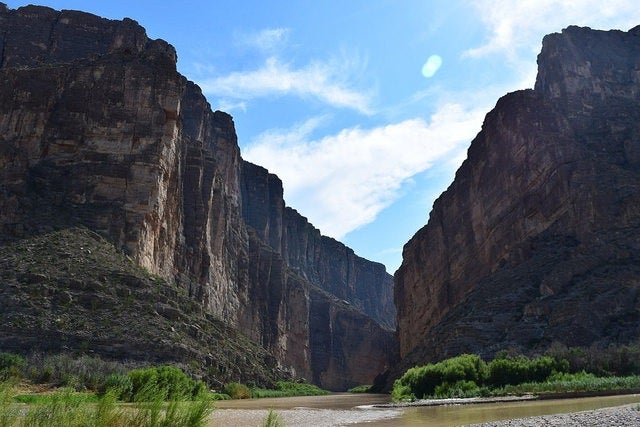 Review from The Dyrt user Richard M.
"A little far but worth the trip"
"I went to Big Bend for a long weekend at the end of July. This included hiking up to Emory Peak, and driving down to Santa Elena Canyon and Rio Grande Village. Despite the 100+ deg temps at lower elevations, the Chisos Basin
campground was cool and comfortable. It was an oasis in the middle of the Chihuahua desert."
A desert oasis is definitely not something you'll find in Washington. 
Campground: South Beach – Padre Island National Seashore, TX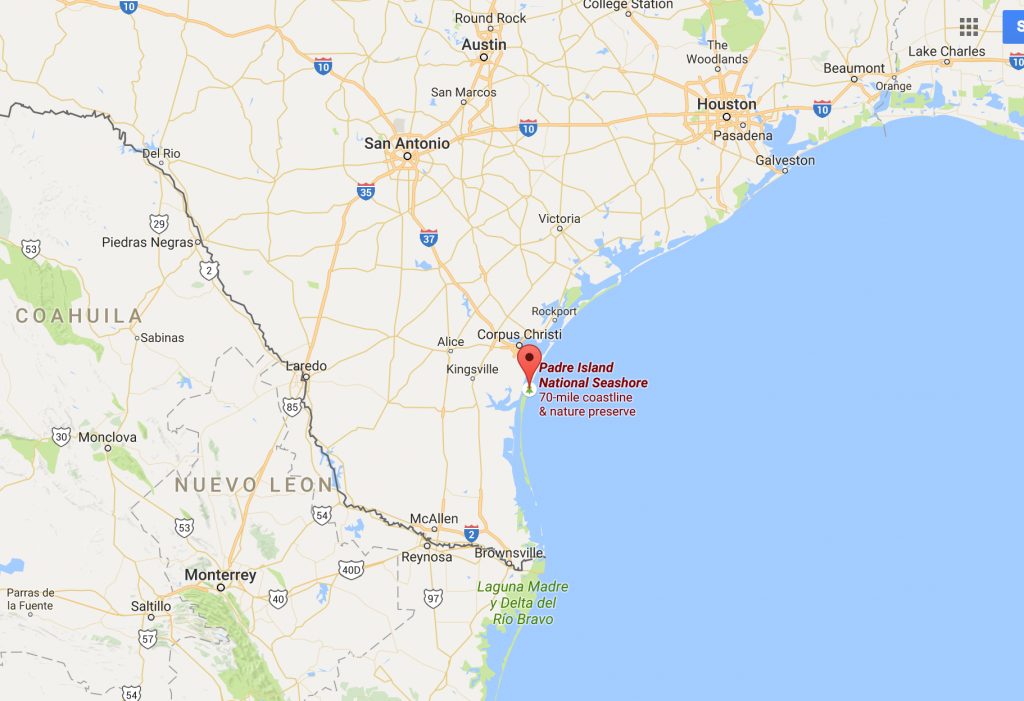 Review from The Dyrt user Richard M.
"Camping on the Beach
We've camped on the beach at Padre Island National Seashore twice. The campground has always been fully booked but there is access to the beach and you can camp on the sand. It gets a little crowded on holiday weekends but there are MILES of sand so you can just drive until you find a spot that suits your fancy. I have a 2WD vehicle and was a little concerned about getting stuck. Fortunately, there were plenty of people on their beach with 4WD who were more than willing to use their toy to pull me out. I contemplated giving my review fewer stars because this is Texas and the beaches are not nearly as nice as those in other parts of the US. We had issues with seaweed washing up both times but the water was clean. There are no facilities on the beach but the visitors center has showers and flush toilets."
Beach camping isn't anything special. You can get that in Washington. But camping on the Gulf of Mexico? That's new.
Campground: Guadalupe Peak, TX
Review from The Dyrt user Brian V.
"The Top of Texas"
"I went up for Labour Day weekend last year. My friend and I were able to share the group site with two other groups. We all got along well with no issues. You are unable to reserve sites there. I did two hikes, the first was the Devil's Hall Trail, which is along a wash and into a canyon. 4.2 miles round trip and moderate. The next morning we did the Guadalupe Peak trail. We started around 7:30am, got to the summit around 12:30pm and then got back down around 4pm. We were chased down by some thunderstorms that were common that time of the year. Next time I do it, I would start the hike before the sunrise. Be sure to bring plenty of water on any of the hikes and good shoes. The campground over all is nice. Water and composting toilets are close by and flush toilets are a close walk. There is an amphitheater near the camp where the rangers told stories about the area, which was pretty neat."
Texas has mountains too. And what better place to see a wide open expanse than from a high vantage point. The mountains aren't nearly as tall… but it's still some vert. One point for Texas! (Just kidding, we're not even doing points)
Washington
Campground: Shi Shi Beach, WA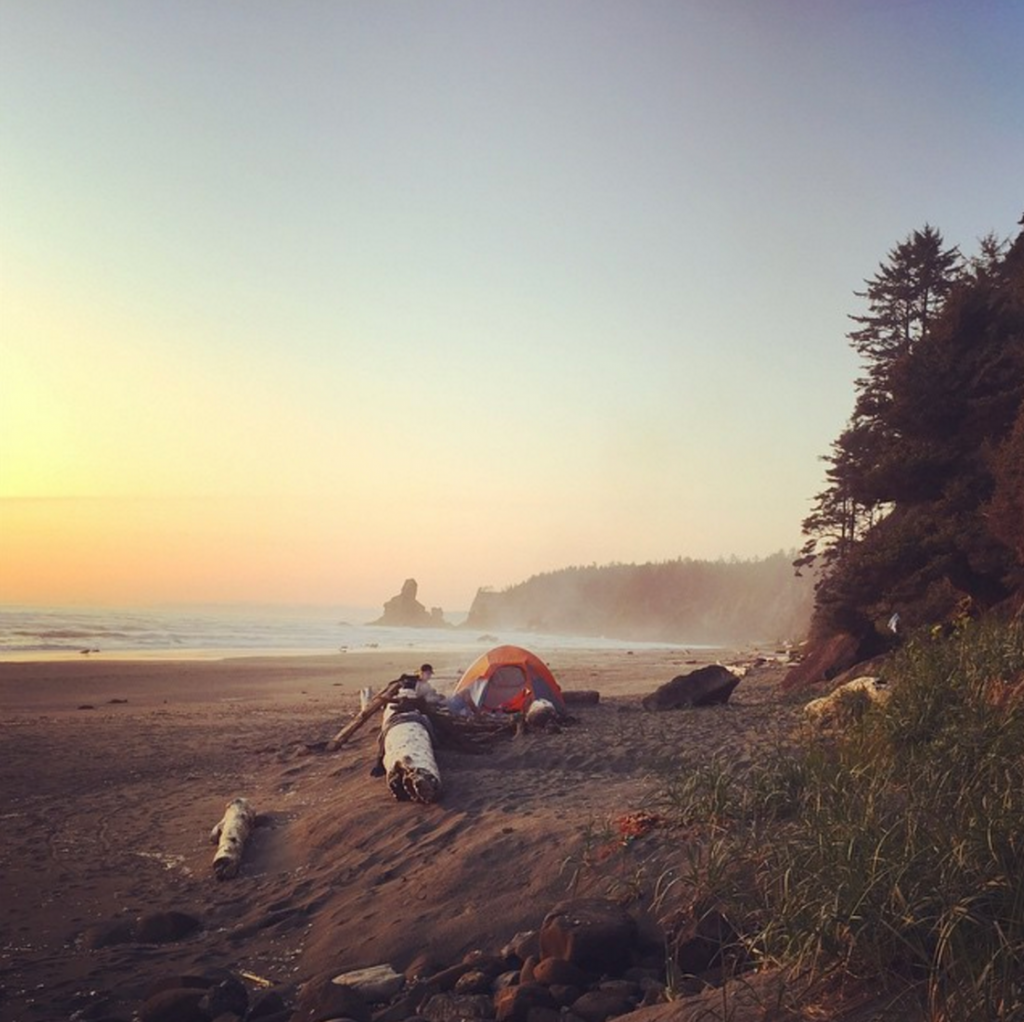 Review from The Dyrt user Kayko S.
"The best hike in Beach camping in the State!"
"Warning: Shi Shi beach is not for everyone. This is a hike in primitive camping with no amenities other than one pit toilet. But if you fancy yourself a backpacker this is one of the easiest hike in for with the biggest payoff, a stunning beach practically to yourself. The trail itself isn't long. It's only a 4 mile hike to get into the beach. So this is pretty easy for backpackers. There isn't a huge incline like most hikes you actually walking on flat ground most of the time then there is a fairly short and steep decent down to the beach. There is actually a couple rope ties that you can hold it's so steep the last couple yards. As easy as the hike in is beware its ALWAYS muddy.. You will see more eagles in one weekend then you have in a lifetime. We saw about 10 stunning bald eagles that were flying around camp and even landing on the beach right in front of our tent."
Bald eagles + Kayko's picture are all I need to see to be convinced–this is a sweet spot. Dare I say an American treasure.
Campground: Yellow Aster Butte, WA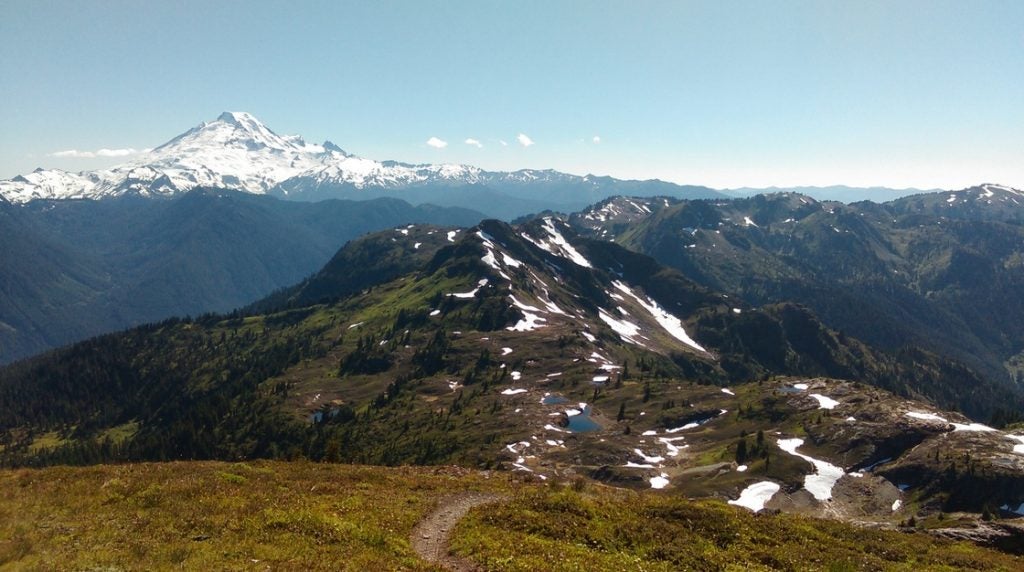 Review from The Dyrt user Danielle S.
"Ranger Review: Cairn Box at Yellow Aster Butte Campground"
"This is a back country campsite accessed by a steep trail. It's beautiful and one of my all time favorite hikes. Depending on the time of year, you may cross some snow patches. Once you reach the turn off for the campsites (an open valley dotted with small alpine lakes. Bring your swimsuit – many people were taking cold dips!), a side trip up to the peak is well worth your time. It's a steep push to the top, but the views just keep getting better and better. The campsites themselves are mostly by the lakes, with great views all around. Marmots are common to hang out here, which is a treat. And if you go on a clear night, the starry night is incredible. *This is a rugged campground. Bring a bag to pack out any waste, and yes, that means human waste. There are no toilets here! ————— Gear Review: As a Dyrt Ranger, I also get products to test and review in the field. I recently got to test a Cairn box www.getcairn.com while at Yellow Aster Butte. I love Cairn boxes. Cairn Subscription boxes are, according to their website: "Outdoor awesomeness delivered monthly in a box." And that is correct!"
This review, from a Dyrt Ranger (a program for top reviewers on The Dyrt), highlights two more American treasures: mountain backcountry camping + our brand partner, Cairn.
Campground: Sol Duc Park, WA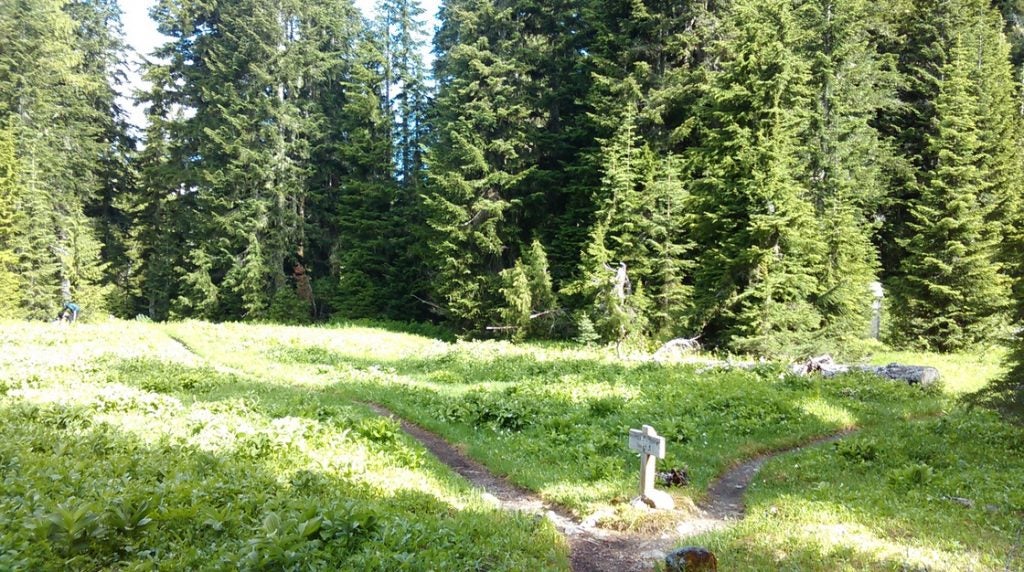 Review from The Dyrt user Danielle S.
"Sol Duc Park"
"This is a beautiful backpacking campsite. It's right by the river, and part of the seven lake basin loop. There is a privy
but since it's backpacking, it's all pretty rustic. Highly recommend hiking to this campsite!"
Trails and trees in the backcountry. Doesn't get much better in my opinion.
Starting out, I thought the head-to-head battle of Texas and Washington was one that had to have a winner. And to be honest, living in the Rocky Mountains I thought it was no contest. I expected Washington to win, hands-down. Mountains' majesty and all that.
But researching this article, I'm not so sure. Turns out, Texas' open expanses offers equally awe-inspiring, just ones that are different from those in Washington.
What do you think? For those that have been to both places, can Texas' open spaces compete with Washington's combination of mountain + ocean?
One Thing that Unites Texas + Washington: Cairn Box
One thing we know for sure is great is our brand partner Cairn, who's in charge of our Texas and Washington contests.
Cairn is a subscription box that sends you new adventure gear every month.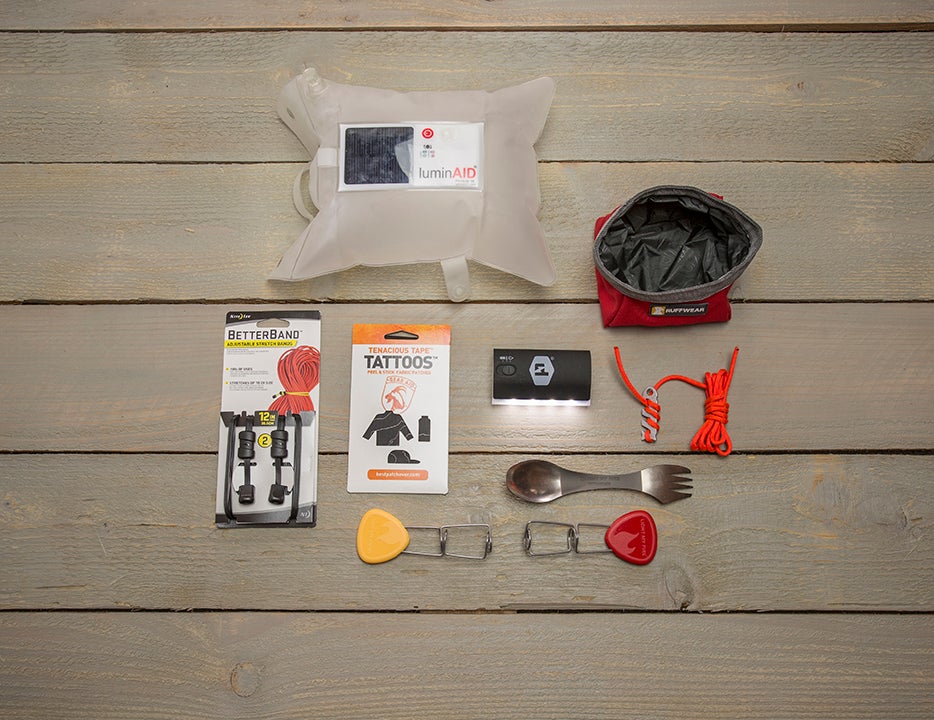 Cairn sums up their service well: "3 to 6 amazing outdoor products, up to $50 value in every collection, from $22/month + FREE SHIPPING (on subscriptions)."
If you're lucky enough to have camped or plan to camp in Texas or Washington, review your campground on The Dyrt and you could win one of ten $100 gift cards to Cairn. Remember, Cairn has two contests, one for Texas and one for Washington, so you could technically win both contests.
Contests end at the end of the month, and restart at the beginning of the next month. The last contest is September.
---
Related Campgrounds:
Popular Articles: