Every summer, gearheads and gear companies alike convene in Salt Lake City for Outdoor Retailer. It's a place for store owners to stock their shelves for 2017, for companies to show off their new lines, and for media to get a sneak peak into the future of gear.
At this summer's 2016 Outdoor Retailer we came across four products that made us do a double-take.
From new superfood energy goo fuel, to a knife that disassembles without tools, to a water bottle lid that doubles as a charger, to packs made out of retired sails–there's a lot of exciting new gear coming.
Here are some of our favorites.
Muir Energy's Nutrient-Packed Energy Gels
We caught up with Muir Energy's founder, Ian Muir McNally, who came up with the idea for clean, nutrient-dense energy while hiking the John Muir trail.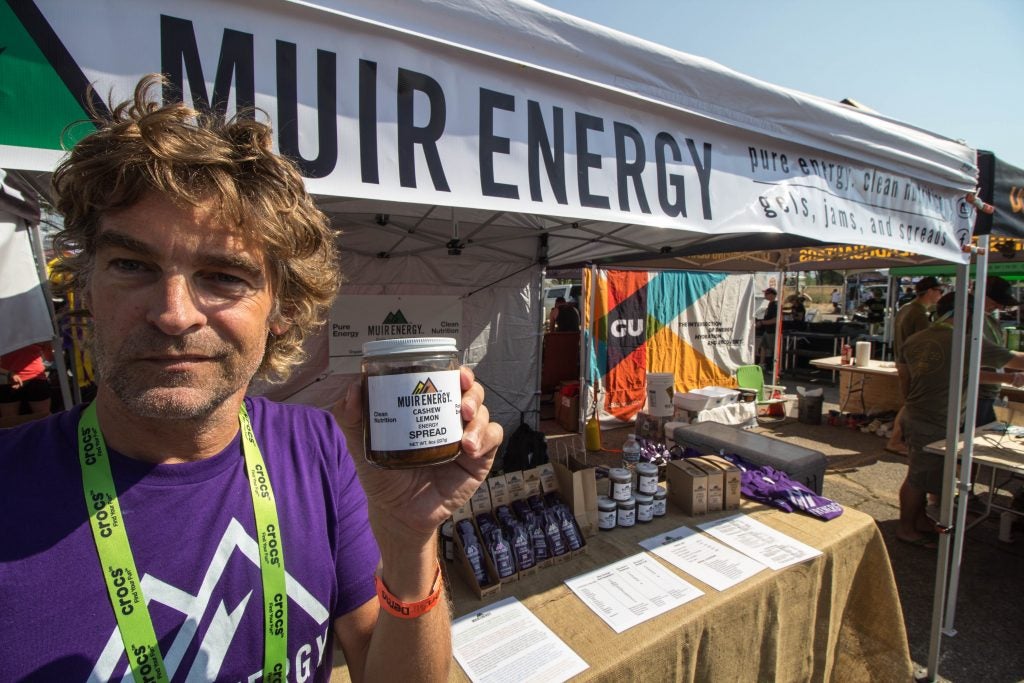 Having tried a number of different superfood, adaptogenic gels on the market, we were impressed with Muir Energy's taste. It's hard to make a nutrient-dense paste taste good, let alone great, but Ian has done just that.
In his own words: "Muir Energy formulations are driven by nutrition first, flavor second. The goal: how to use as few ingredients as possible to maximize nutrition and flavor. Keep it simple. Other nutrition companies use up to 23 different ingredients in their products. We use 4-6 real, superfood ingredients, that you can pronounce and recognize. All organic, vegan, paleo, gluten-free and non-GMO."
And check out these ingredient lists:
Red Raspberry – Organic Red Raspberry Powder, Organic Palm Coconut Nectar, Organic Blackstrap Molasses, Pink Himalayan Salt
Cacao Almond – Organic Raw Cacao Powder, Organic Unsalted Creamy Almond Butter, Organic Palm Coconut Nectar, Organic Blackstrap Molasses, Pink Himalayan Salt
You can read more about Muir Energy here.
CRKT's No-Tools-Required Fully Disassembling Homefront Knife
Knives have been around as long as human civilization, so it's rare to find one stops you in your tracks. CRKT's Homefront is one of those rare finds.
It has a classic design, but also a secret: you can completely disassemble it with no tools.
This is huge for people who spend a lot of time in the backcountry or use their every day carry knife to cut semi-solid food like peanut butter or avocado. No longer do you have to shove a shred of cloth into your knife's base in an attempt to clean it.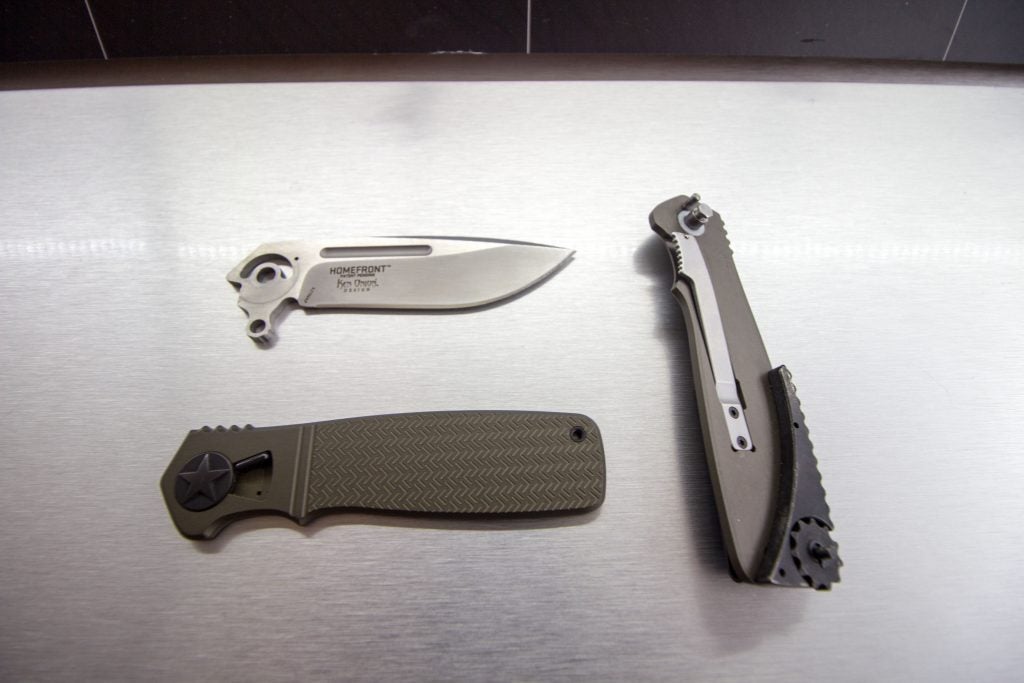 Did we mention how good it looks?
CRKT, which stands for Columbia River Knife and Tool, is no stranger to making great knives. They've been around more than 20 years and are consistently pushing the industry in new directions. Check out the Homefront here.
Seattle Sports' FireWater Multi-Bottle: Bottle + Charger + Lantern
Water bottles will always have a place in a camper's pack. But so do a bunch of other pieces of gear such as flashlights and, more recently, mobile device chargers.
We tend not to think of water bottles as more than a water bottle, and that's where Seattle Sports' genius FireWater Multi-Bottle steps in. They have designed a bottle that takes full advantage of the real estate your water bottle takes up in your pack. With a lid that charges your devices and turns the bottle into a lantern, you will save space and stay hydrated with this Multi-Bottle.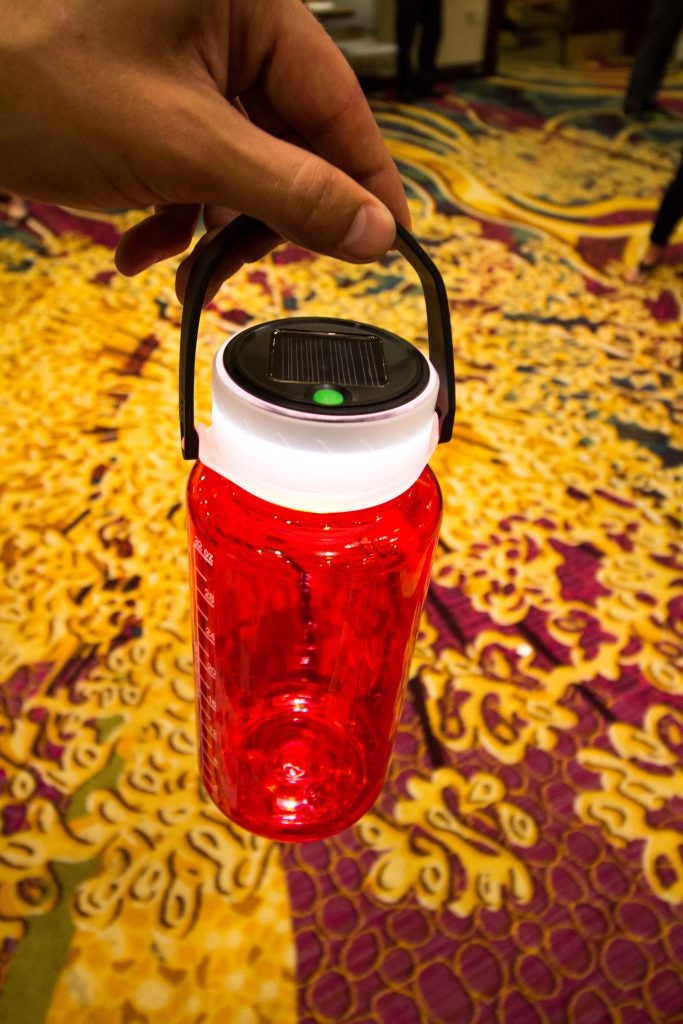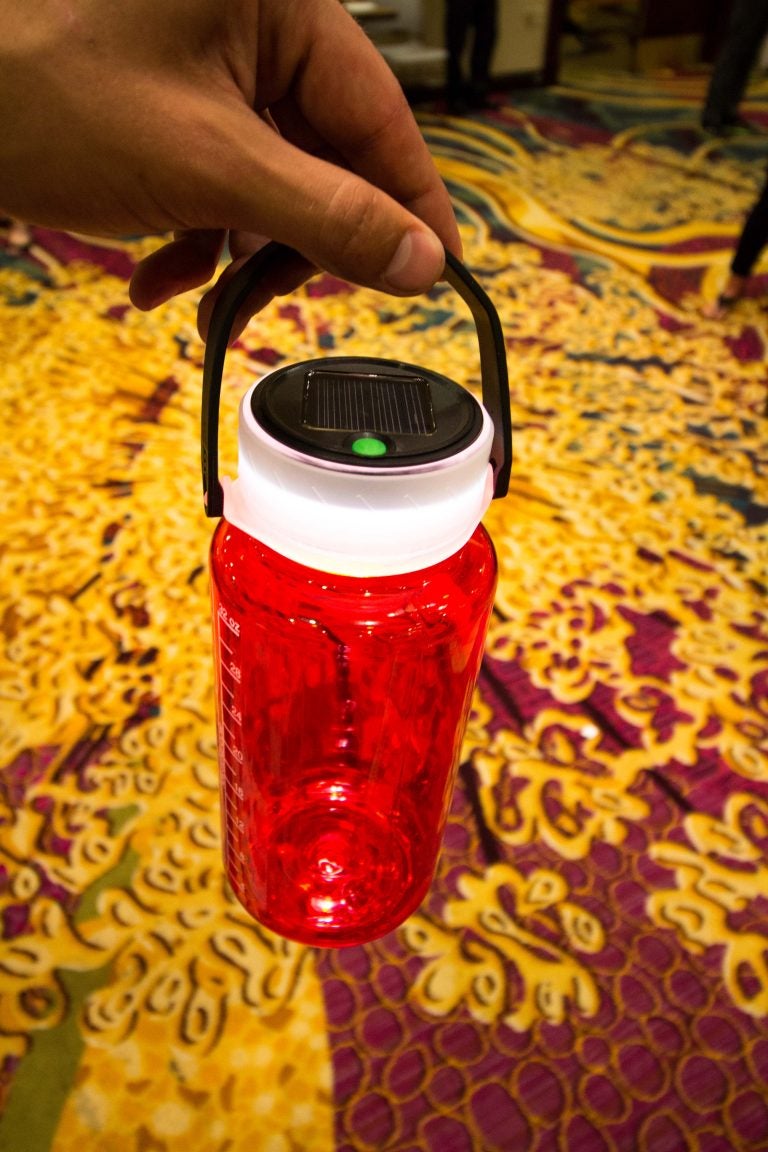 The lid can be charged via solar or via USB, making it a serious addition to your gear kit.
The best part? It's compatible with all standard wide-mouth bottles. So it can turn your Nalgene into a phone-charging lantern, simply by replacing its lid. Elegant.
Check out the product here.
Mafia Bags' Top-Shelf Designs Made from Re-purposed Sails
When it comes to packs, Mafia Bags stands out. Visually, their bags look unique and clean. They stay away from the trendy (but perhaps overdone) urban canvas style pack that is so prevalent right now and instead let their fabric and west coast intuition lead the way.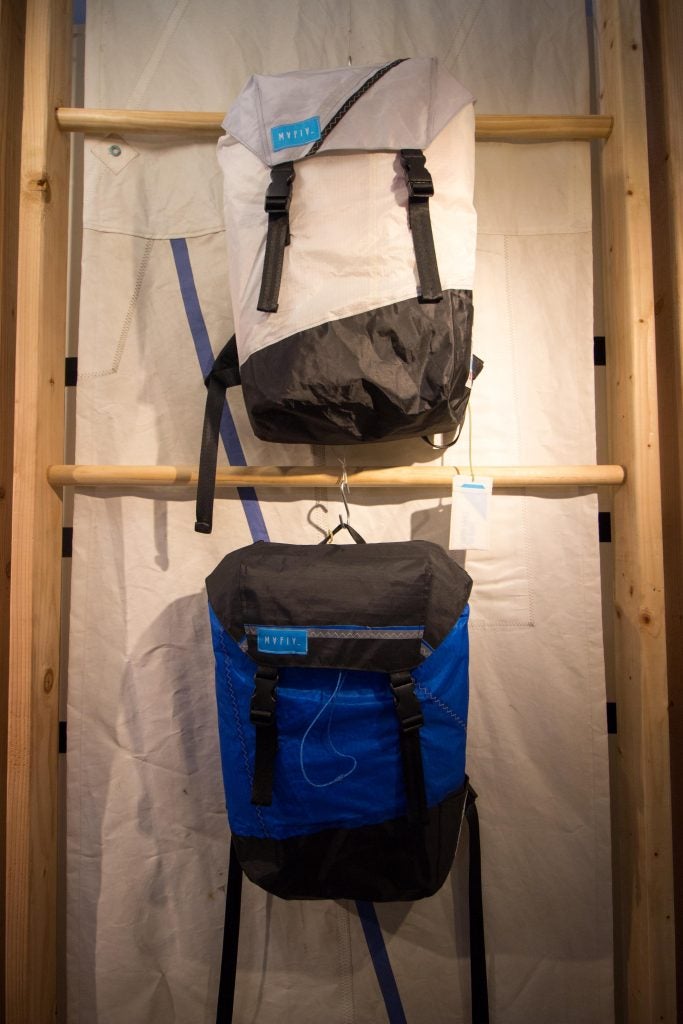 The coolest part about buying a mafia bag is that you're buying into a sustainable system that repurposes retired sails. Every bag is made from old sails, which means they're not only durable, they're also giving new life to what would otherwise end up in a landfill.
In their own words: "When you get a Mafia Bag, you're also getting a piece of the ocean, supporting local community & sustainable practices. Individual identity is celebrated through unique designs. Materials become alive again as the wind and sea."
"Mafia first started as a pursuit to find the perfect bag to carry our wetsuits around the world — going from plane to beach and back again — all while saving used sails from the landfill. It started as a community based brand where friends both donated sails and used our packs. We learned as we went but had the feeling that we were on to something big."
Check out their full line of products here.
Bonus – Yours truly geeking out about how Seattle Sports' multi-bottle looks like a glow worm from James and the Giant Peach: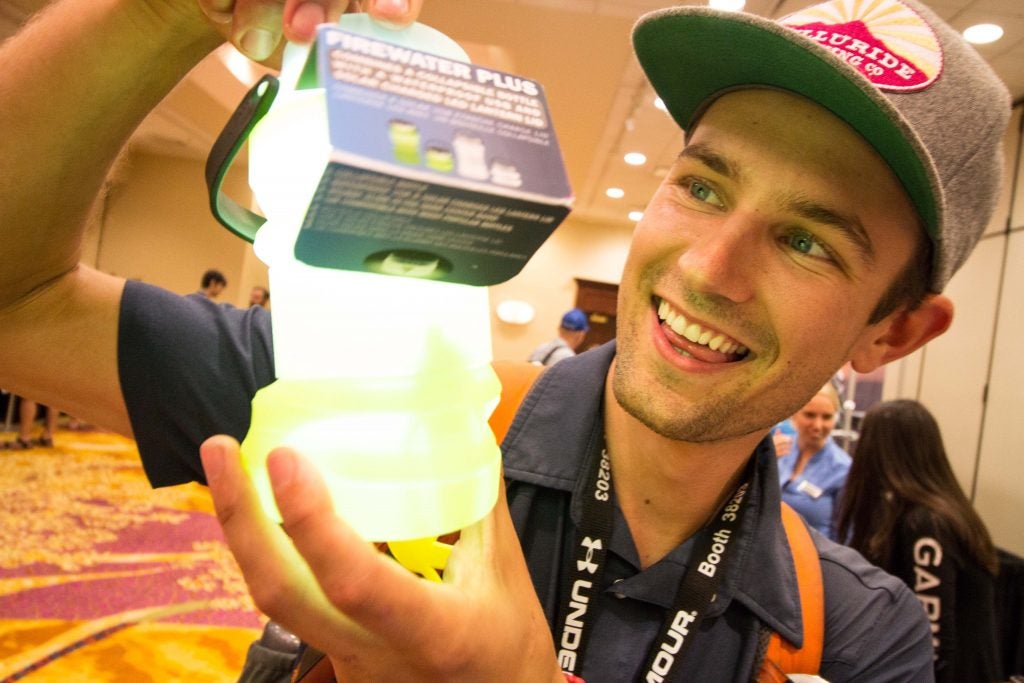 Popular Articles: