Float down tributaries or hike into hot springs. Camping in the west and its waterways await you.
If you've ever driven along the Pacific coast, you may be familiar with the rugged mountainscapes, rolling deserts, and numerous tributaries that create the veins and heartbeat of the American west.
These 10 campgrounds near water showcase the variety of landscapes and climates of the American West, along with the rivers and streams that run through them.
Embrace the West and the Water at These 10 Campgrounds
Beautiful falls, fly-fishing meccas, and hot springs await anyone willing to get out there and explore this vast expanse of the American West.
1. Collegiate Peaks, CO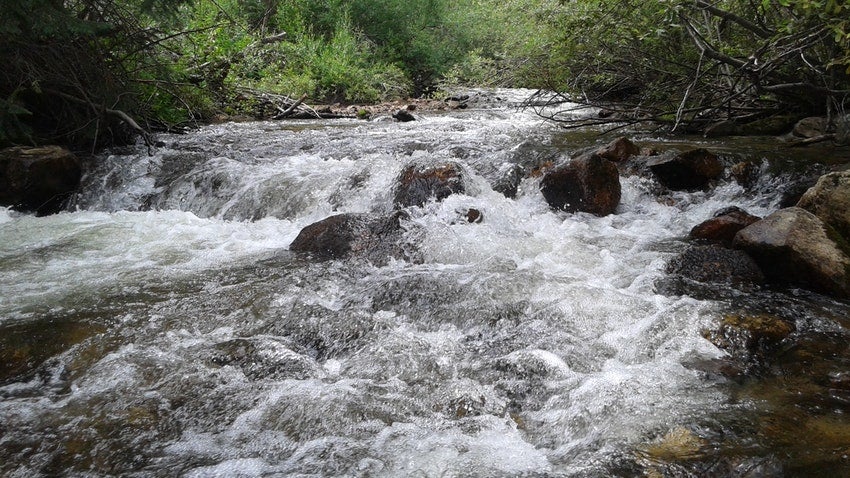 Nestled in the White River National Forest, Collegiate Peaks offers a host of activities for those camping in the west. White water rafting, fly-fishing, hiking, or simply sitting along the shore contemplating life. There are a handful of raft guide companies in the area. Our favorite? KODI Rafting, a family-based company based in Frisco.
Jim W., a user at The Dyrt says, "The sites are very rustic, but not well maintained. They're beautiful if you like a dense forest."
Camp Here
2. Conundrum Hot Springs Dispersed Camping, CO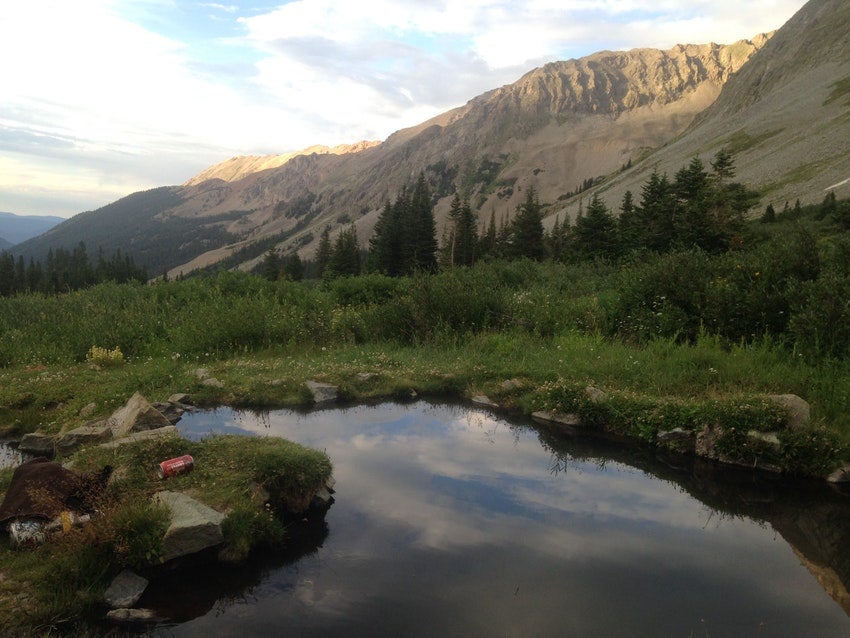 Between Aspen and Crested Butte in the Maroon Bells Wilderness lies a backpacker's dream. A few sites surround the natural hot springs of Conundrum after a brutal 8-mile uphill trek (made better by wildlife sightings and wildflowers).
The Dyrt user Tricia L. says, "At 11,ooo feet it gets chilly at night, but the views of the milky way and the hot springs made this one of my favorite places to pitch my tent."
Camp Here
3. Bridger – Teton National Forest, WY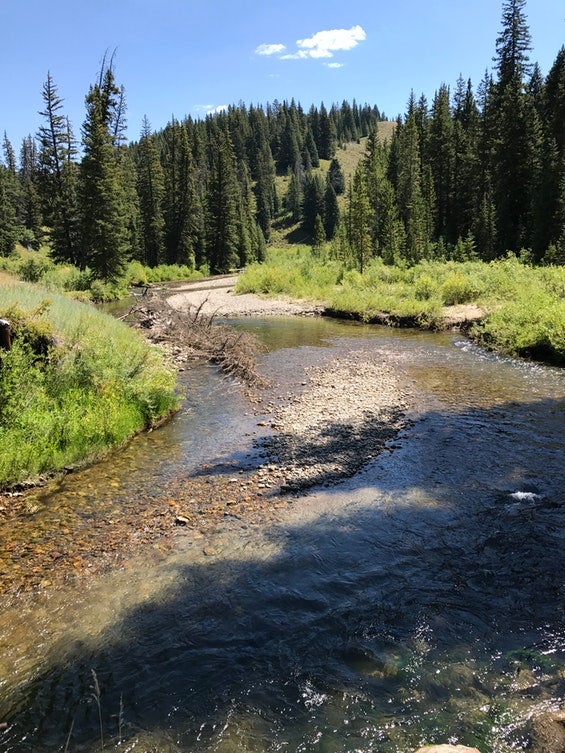 Due east of Grand Teton National Park is the lesser visited, but equally beautiful Bridger-Teton National Forest. Filled with wildlife, rivers, and mountain peaks, this designated forest is perfect for fly-fishing and relaxing while camping in the west.
"I was planning on staying at Grand Teton," says The Dyrt Ranger Austin R., "but…it was full. And I'm glad it was."
Camp Here
4. Lower Crooked River, OR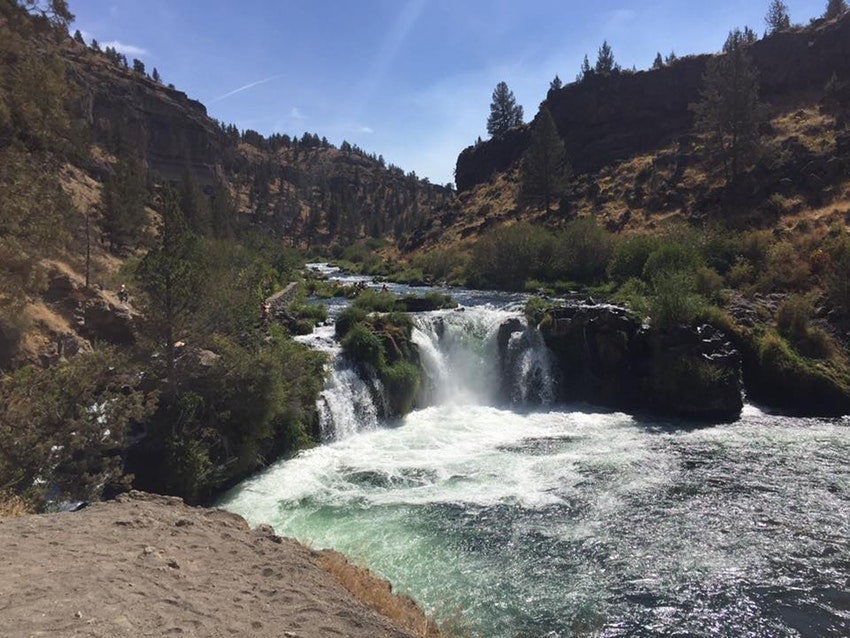 A river runs through Oregon's high desert. If you've visited Central Oregon, you probably missed the Crooked River while you were floating the Deschutes through Bend. This prime piece of Oregon is ideal for hiking, fishing, and telling ghost stories (particularly about the Wild West) around the campfire.
When The Dyrt Ranger Daniel S. visited during the Eclipse he said, "We stumbled upon this little gem in August…there's shade at the sites, trees for hammocks, and all around beautiful."
Camp Here
5. Dougan Creek Campground – Yacolt Burn State Forest, WA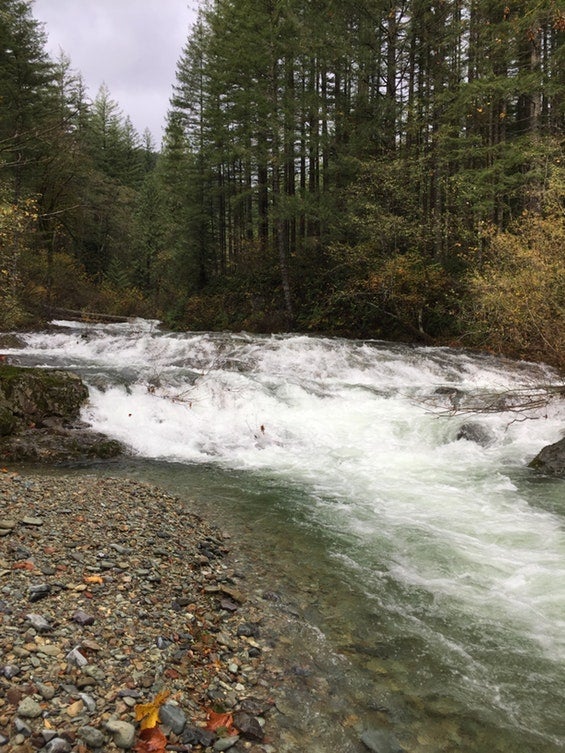 All the amenities you could want in a campground (picnic tables, vault toilet, I guess I'm not picky), plus large boulders, dense forest, and a 100-foot waterfall. This campground lies right across the border from Oregon, and is close enough to access the gorge for windsurfing, or pulling a nice CreekKooler behind your SUP.
"Thick tall trees and raging water mark this free-of-charge, open-all-year spot," says The Dyrt user Bjorn S.
Camp Here
6. Spirit Lake Campground, UT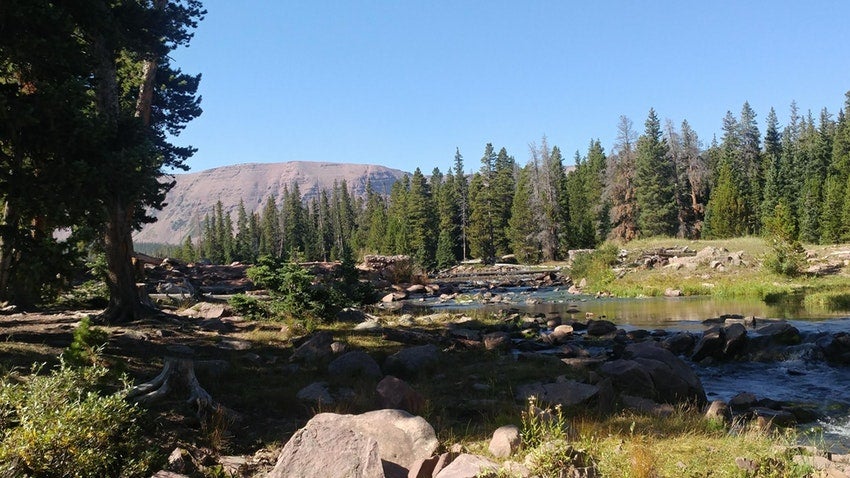 Ashley National Forest neighbors the High Uintas Wilderness Area and the Wasatch-Cache National Forest in northern Utah. This rugged swath of forest and mountain peaks is the perfect getaway. Enjoy no cell service, smooth waters on the lake, and the calming movement of the many tributaries flowing into the lake.
When The Dyrt user Cortney M. enjoyed camping in the west at Spirit Lake Campground in September, she said, "All the sites had picnic tables and fire pits…fishing was good, and a lot of running room for my dog."
Camp Here
7. Kern River Campground, CA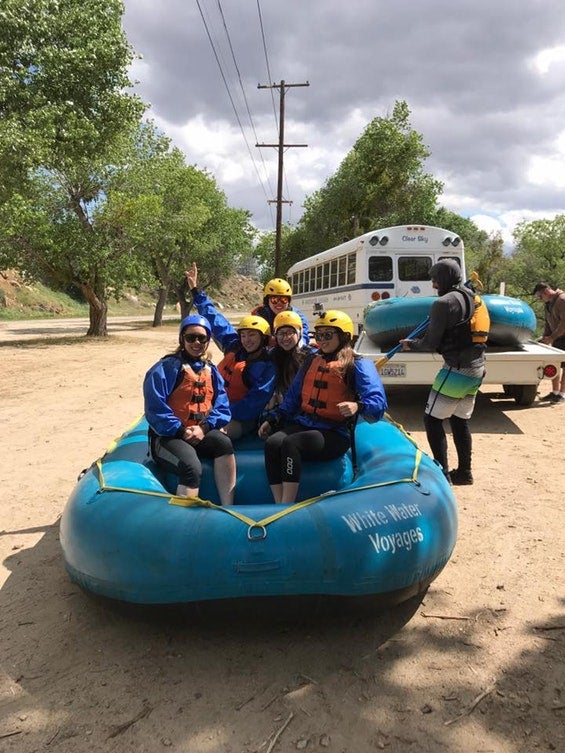 While Kern River Campground may not have the best campsites, the whitewater surrounding the area warrants a return trip or two to the area. Near Bakersfield, this is the place to get your whitewater adrenaline pumping through your veins like the CFS levels.
The Dyrt user Chanel C. says, "SO-SO campground, but GREAT river activities!"
Camp Here
8. Riverside Campground, MT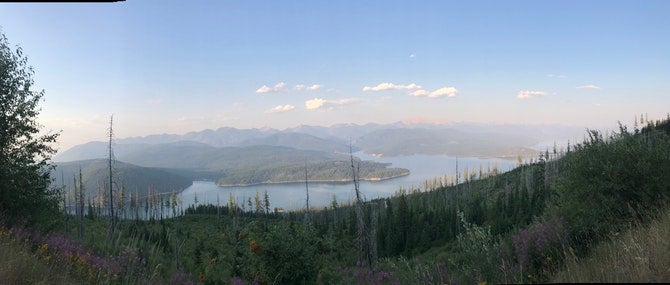 Nearly 28,000 acres comprise the Hungry Horse Reservoir near Riverside Campground in the Flathead National Forest. Less crowded than Glacier National Park to the north, the sites at Riverside are quiet, and perfect for a weekend (or weeklong) getaway.
With a review titled "Can't Go Wrong in Montana" The Dyrt user Tarah W. says, "This is a great simple site…[with] easy access to a lot of good hikes, as well as Kalispel and Whitefish!"
Camp Here
9. Kintla Lake – Glacier National Park, MT
A few miles south of the Canadian border sits Kintla Lake Campground in Glacier National Park. The views are stunning. With a limited amount of sites that sit along the lake's edge, it's important to snag your spot early before the campground fills up. Kayaking, hiking, and fly-fishing are all popular activities on Kintla Lake, and reviewers on The Dyrt call it a well kept secret (sorry…).
"This has to be one of my all time favorite campgrounds," says Lisa A., "We fished here, and within 30 seconds of dropping my line, I caught my first lake trout! Can't beat that!"
Camp Here
10. Grandview Campground, ID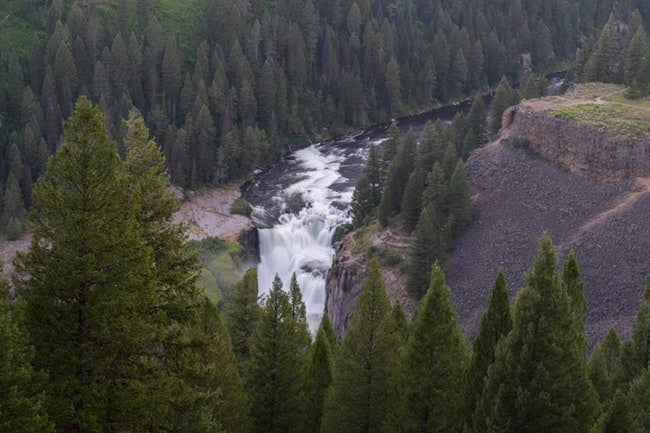 Grandview Campground borders the extraordinary Lower Mesa Falls viewing area, and sits about an hour away from both Grand Teton National Park and Yellowstone National Park. It's small, only about 9 campsites, but it feels like you're camping in the west on your own slice of paradise. With its proximity to two National Parks and the Caribou-Targhee National Forest, you'll want to book as many days as possible to explore the surroundings.
The Dyrt user Gretchen B. says, "I will definitely return to camp at this tiny gem!"
Camp Here
---
Related Campgrounds:
Popular Articles: