At The Dyrt, we share camping tips from our community of campers and campgrounds. With so many campers staying home, we continue to share this info so you can plan future camping trips across the U.S.
---
During the winter months, a Salt Lake City inversion turns the once-beautiful Wasatch Range into a filmy layer of polluted air hanging about 1,000 feet or less above the valley floor. This smoggy seasonal occurrence can make the state's capital look like Beijing's sister city, with at-risk individuals walking around with surgical masks on their mouths.
But what is an inversion? Basically, it's an entrapment of all the pollution released by the city, usually during the winter. With a cold, snowy ground layer and warmer air hovering just below the peaks, the combination creates a sort-of lid, preventing cold air and pollution from clearing out.
Fortunately, the same mountains that cause inversions can also be the place to escape for better air quality and blue skies.
How to Get Outside During a Salt Lake City Inversion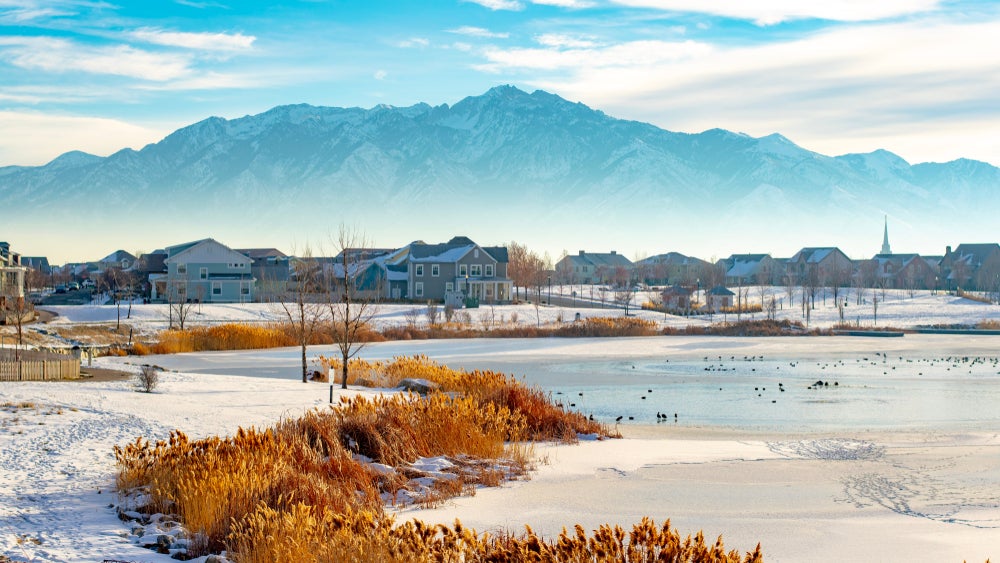 Utah's capital—"Smog Lake City," as it's known—is susceptible to an inversion due to both the city's pollution as well as the two surrounding mountain ranges—the Wasatch to the east and the Oquirrhs to the west. These ranges meet to the south, creating a three-sided bowl that keeps the visibility low and the Air Quality Index high.
After a few days without a storm or high winds, the air quality gets worse and the AQI can double each day. What happens next is the inversion–a visible layer of smog suspended over Salt Lake City.
What To Do If You Can't Leave the Valley
It's more difficult, but not impossible to get outside during a Salt Lake City inversion. Sensitive groups have to take extra precautions beyond our recommendations here to ensure their lungs and health are taken care of.
Walk, Don't Run
Choosing a less intense activity will reduce the amount of poor-quality air entering your lungs. Instead of going on that 20-mile training run in the valley, consider going for a brisk walk around Sugar House Park or taking your pet to Tanner Park where you both can get some exercise. Even better, head for Millcreek Canyon—where pets can run around off-leash on odd-numbered days—and you can both escape the inversion.
Take the Bus
Our cars aren't necessarily the problem, but they also aren't the solution. If you decide to head for a trailhead, consider taking public transportation to reduce adding more pollutants to the air. Salt Lake Public Transportation (including Trax) can take you through most of the valley, and into both Big and Little Cottonwood Canyons. Bonus: if you're headed to a ski resort, you can ride the bus for free.
Keep an Eye on the Kids
Among the most sensitive groups affected by the inversion's poor air quality are children. If you have the bandwidth, take them to a fun indoor activity to work out the energy without breathing the high particulate matter.
Where to Escape the Inversion
With air quality at abysmal levels, it's hard to motivate yourself to get outside. Skies are gray with no precipitation, and you know that you're breathing high particulate matter. Escaping the valley floor and heading into Park City or any of the canyons can provide an entirely different experience.
Below are five tried and true ways to escape the Salt Lake City inversion and make the most of an otherwise gray winter day.
Spend the Day in Park City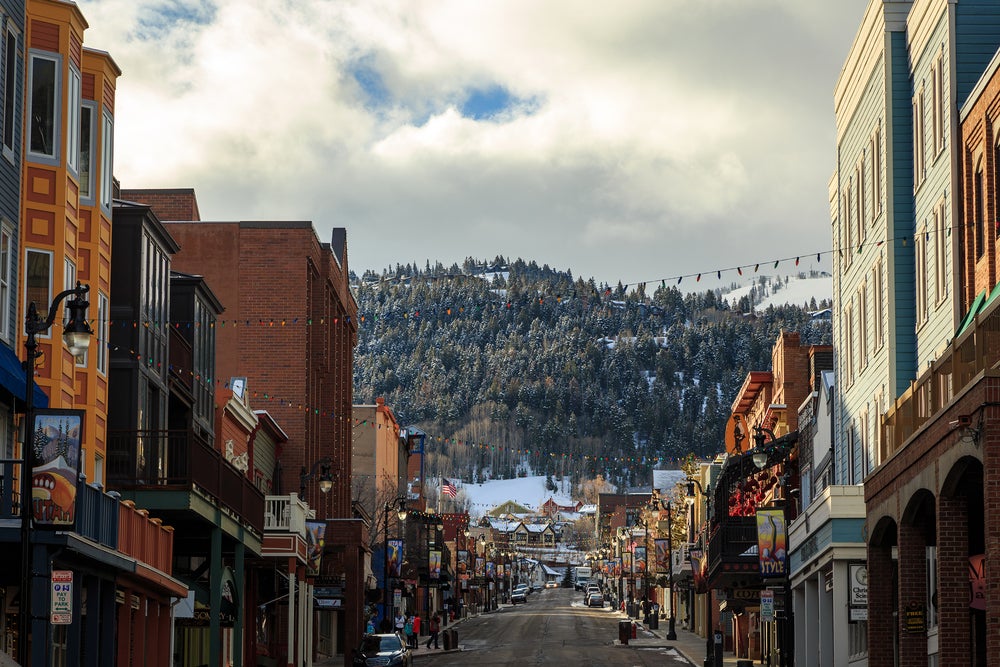 What a difference 3,000 feet makes! Traveling up Parley's Canyon to Park City transcends the smog to clear blue skies. Once in Park City, you can head up to Park City Mountain Resort for a day of skiing, or tackle one of the many hiking trails in Lamb's Canyon.
If downhill skiing isn't your idea of fun, try the White Pine Touring Nordic Center just 1.5 miles away from downtown Park City. The Nordic Center offers ten punch passes if you go often, but if you're looking for a single day experience, tickets run $18. Hit the track after 3 pm, though, and you can ski for $10.
Another major attraction in Park City is the Olympic Park. Experience winter bobsledding and four different ropes courses at the Olympic Park, or head to Soldier Hollow for winter tubing.
Snowshoe at Mill D Fork
Venturing into one of the Salt Lake canyons is a surefire way to escape the inversion. Drive up Big Cottonwood Canyon to snowshoe at Mill D Fork. You can follow the trail to either Desolation Lake or Dog Lake, or create your own path. Using the Wasatch Backcountry Skiing App (it's $12.99 to download, but well worth the investment), you can track where you are relative to other areas in the Cottonwoods.
Follow your location on the app (or by using a map and compass) to find Powder Park 3 where you can gain the summit of The Cone and get uninterrupted views of Kessler Peak, Mt. Raymond, and Little Water Peak.
Fat Bike or Cross Country Ski in Millcreek Canyon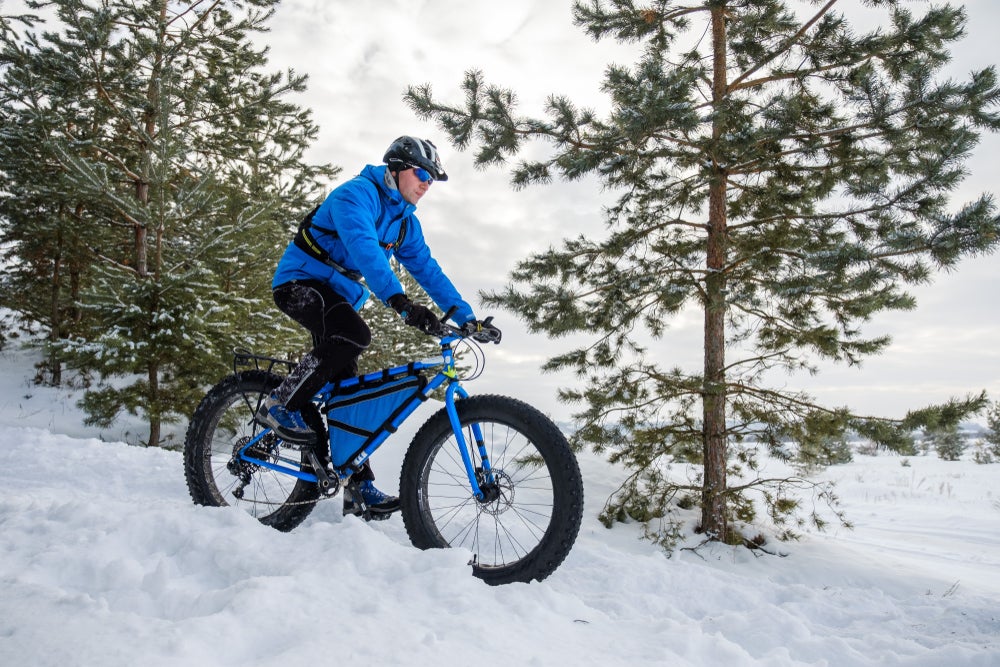 Biking is allowed on all trails in Millcreek Canyon on even-numbered days (when dogs must be on-leash). Rent a fat bike at Hyland Cyclery for the daily rate of $50 and head straight for the mountains. If you're looking for a mellower ride, try the Pipeline Trail. If you're up for a challenge, consider navigating the trails up to Mt. Aire (following the low-angle road), or Dog Lake.
For a less intense cardio session, take the cross country skis to the winter gate in Millcreek Canyon and follow the established tracks up the summer road. The incline is moderate and the views are stunning. You'll be amazed by the blue skies that are hidden from the valley.
Hike Grandeur Peak
One of my favorite hikes close to the Wasatch is Grandeur Peak from the Church Fork Trailhead. Roundtrip, this hike totals a little over 6 miles, and while the elevation gain is relatively lofty, 2,647', it rarely feels steep.
This trail is heavily trafficked in the winter, so if you go a few days after a storm (when the inversion is at its worst), the trail should be packed snow which will only require microspikes for traction.
I often see snowshoers on the trail, but you might find them too bulky for the conditions.
Head to the Desert
As a desert-rat and sandstone lover, this is my mantra: When the inversion in Salt Lake City gets bad, head to the desert. When the snow isn't good enough for skiing, head to the desert. Had a bad week? Head to the desert.
With Moab only a three-hour drive from Salt Lake City, escaping to sunnier weather is an easy option for escaping a Salt Lake City inversion into a desert camping trip. Since it's the off-season, hotels and ATV rentals are lower than in the spring, summer, and fall. And hiking? Prime conditions. Generally, Moab sees temps in the 40s-60s December to mid-February, with full sun. It gets cold at night, often below freezing. But nabbing a yurt rental or taking the RV to one of the many parks is a surefire way to have a warm and cozy night, and a day full of adventure.
Check out Arches National Park and explore Delicate Arch, Double-O Arch, and Landscape Arch. These trails are bustling with people during the summer, but have fewer visitors in the winter.
---
Related Campgrounds:
Popular Articles:
---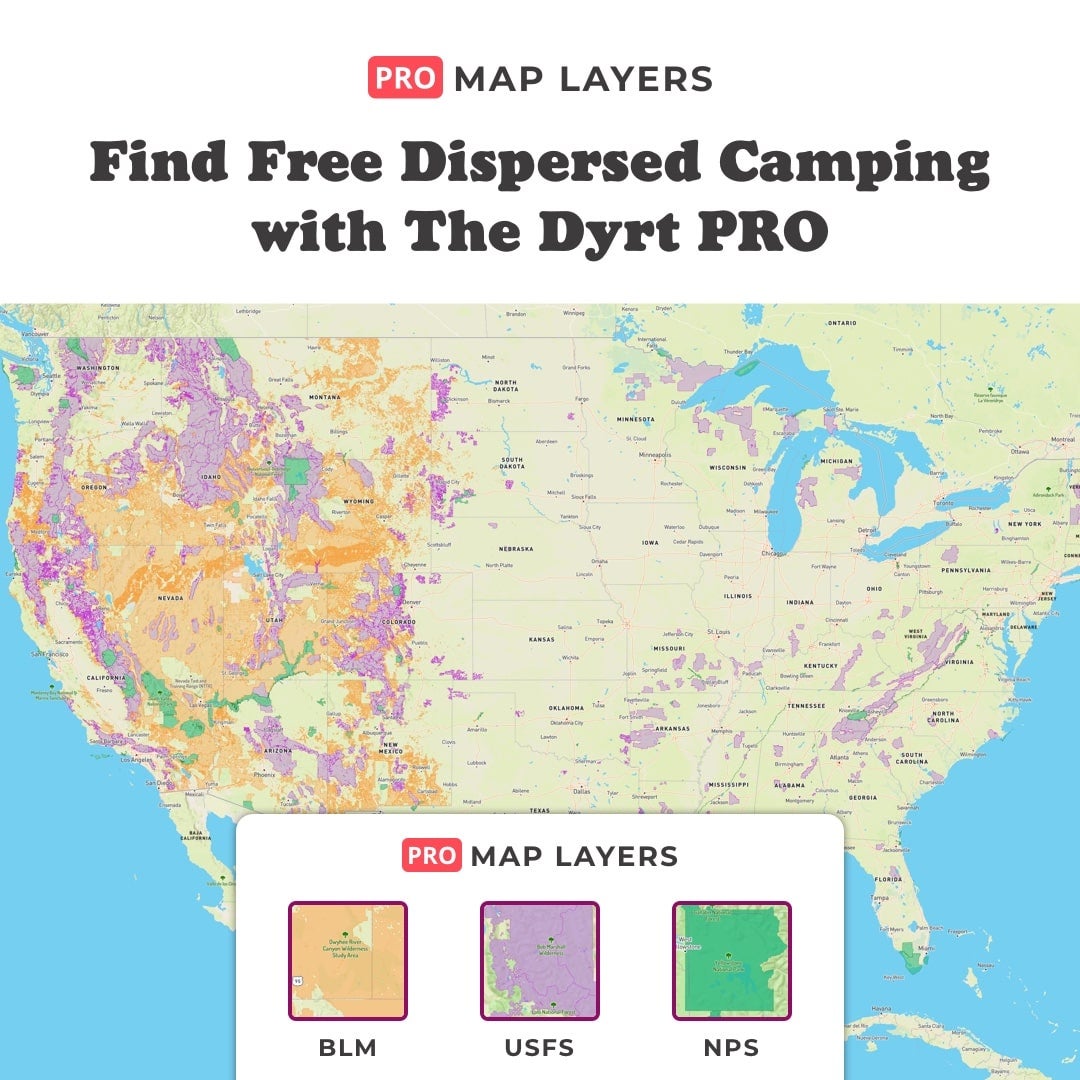 ---