When Asheville locals want to take a dip on a hot day they head to Lake Powhatan, a beautiful, forested lake located just 10 miles from downtown in the Pisgah National Forest. Here, a large sandy beach allows visitors to sunbathe, build a sandcastle or play in the calm water, making for a popular warm weather destination for families.
Lake Powhatan is ideal for another reason, too. It's adjacent to Bent Creek Experimental Forest—better known as Asheville's backyard playground—which contains over 6,000 acres of forested land and is a must-visit destination for mountain bikers, hikers and trail runners in Appalachia. Make a day of it by going on a long hike in Bent Creek and then cooling off in the lake.
And the best part? The day use fee at Lake Powhatan is only two dollars per person!
Camp in Asheville, NC's Backyard Beach at Lake Powhatan
Lake Powhatan campground is a shaded, private campground organized into four loops with a total of 97 campsites. Each campsite has a picnic table, tent pad, lantern post and campfire ring with a grill. Restrooms are located nearby and have hot water showers and flush toilets year-round. The campground is located at an elevation of 2,200 feet.
Though most of the campsites are basic, there are a handful of full-hookup sites on the Lakeside loop (sites 36-56.) These sites are available only during the high season of April to November and are closed during the winter months. A dump station is also open during the high season.
The campground is open year-round but keeps winter hours. During these winter months only 37 campsites in the Lakeside and Big John loops are open. The fresh water fill station is closed so RV water tanks should be filled prior to arrival. Water is still available at hydrants throughout the facility but RV water tanks cannot be filled from these hydrants. The on-site campground store sells essentials like ice and firewood year-round.
During the winter months the gatehouse is closed. Campers should stop at the gatehouse and follow the posted signage for payment and check-in procedures.
5 Tips to Maximize Your Lake Powhatan Camping Trip
So pitch a tent and stay awhile. There's so much to do on a camping trip at Lake Powhatan that you'll be hard pressed to experience even a fraction of what this area has to offer. To help you prioritize, we've pulled together five of the best reasons why campers love staying at Lake Powhatan campground.
1. You'll Sleep Just a Short Walk From the Lake
It's hard to deny the appeal of a campground with great amenities and Lake Powhatan has one of the best. Located within walking distance to the lake, you may decide that the only way you'll travel while staying at the campground is on foot. And while you could easily spend all of your time lounging on the sandy beach, do take note that boat rentals are available during the summer season. However, personal watercraft such as canoes, kayaks or SUPs are strictly prohibited because of the potential of introducing of foreign material into the lake's ecosystem, so leave those at home.
2. Lake Powhatan is Tucked in the Beautiful Blue Ridge Mountains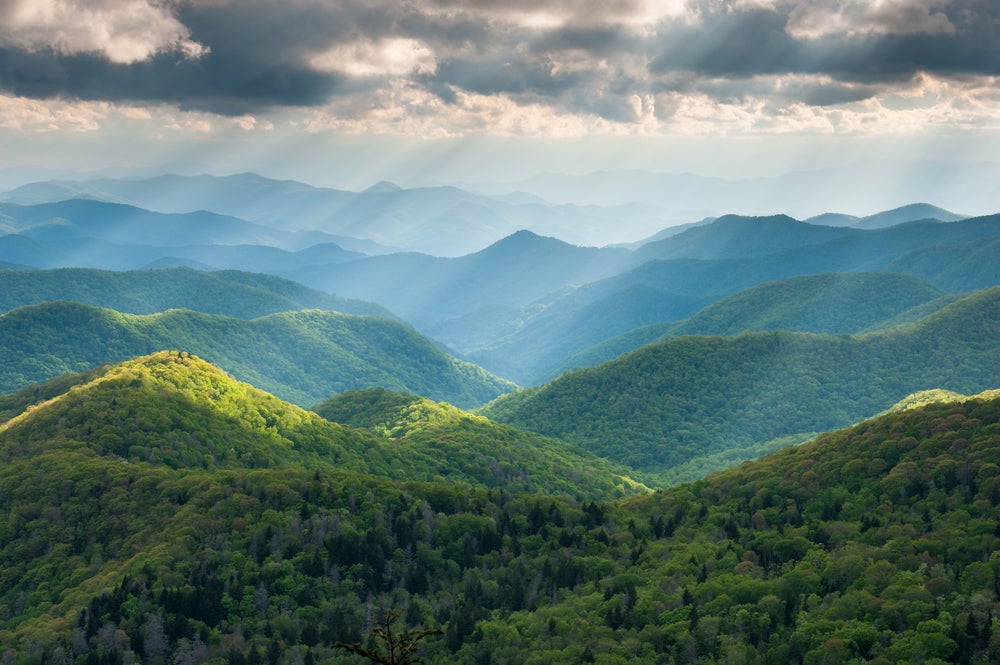 Lake Powhatan campground is tucked into the Blue Ridge Mountains and is a quick drive to some of the best hiking in western North Carolina. Some of Pisgah National Forest's most famous hikes like Looking Glass Falls and Sliding Rock are less than an hour's drive away, not to mention all of the hiking available off of the nearby Blue Ridge Parkway. But even if hiking isn't your thing, there are plenty of ways to take in the beauty of the surrounding mountains, from the overlooks that dot the Blue Ridge Parkway to Asheville's famed rooftop bars (Hemingway's Cuba is a favorite), the scenic Blue Ridge Mountains will not disappoint.
3. Get Close to the Outdoorsy Mecca of Asheville, NC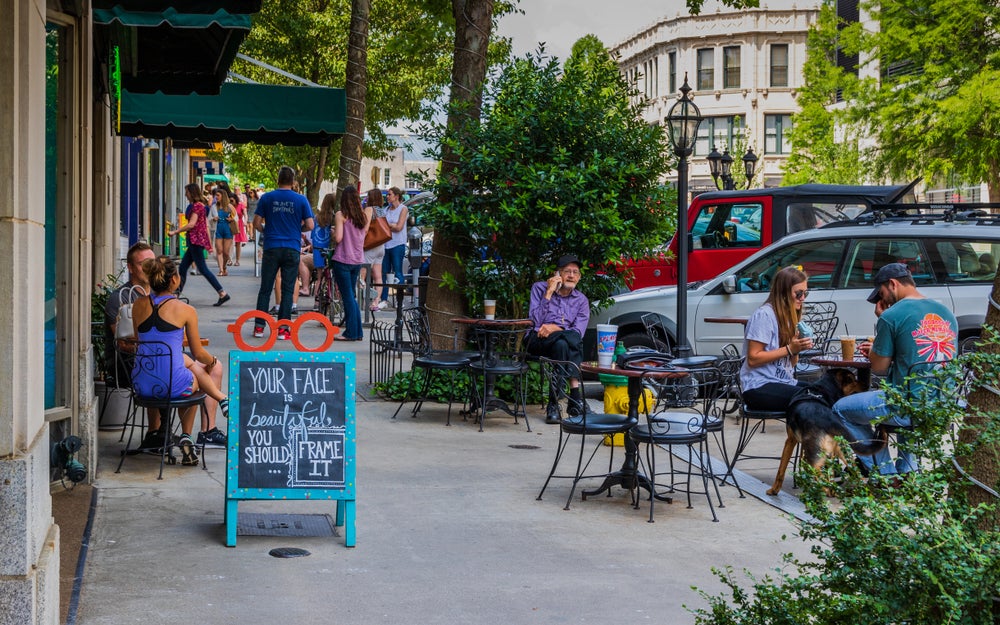 Located a few minutes from downtown Asheville, the Lake Powhatan campground gives campers great, centralized access to all that the city of Asheville has to offer. From the sprawling grounds of the Biltmore Estate to the meticulously maintained North Carolina Arboretum, some of Asheville's greatest tourists attractions are just a couple of miles away. For those looking to get a feel for the city, Asheville itself is known for its great beer and top-notch food, as well as its thriving art scene, mountain vistas and southern hospitality. At Lake Powhatan campground you have all of this at your fingertips but without the expense of staying at a pricy downtown hotel.
4. Catch an Array of Tasty Fish on the Lake
Lake Powhatan has some well-loved trout fishing available to anglers, and some locals also report catching catfish, sunfish, crappie, bass, carp and bluegill from the lake's accessible pier.
If you want to cast your reel a little farther afield, the French Broad River is nearby and is a great fly-fishing destination as well. Fishermen can harvest a maximum of 7 trout per day from Lake Powhatan with no minimum size limits or bait restrictions.
5. Take Advantage of One of America's Best Drives
Lake Powhatan campground has quick and easy access to the Blue Ridge Parkway. Once on the scenic roadway—considered one of the most beautiful drives in the U.S.—guests have access to famed hiking trails, tumbling waterfalls, and jaw dropping overlooks of the Blue Ridge Mountains.
Though experiencing the entire Blue Ridge Parkway is something you'll need more than one day to experience, it is possible to take a day trip to Great Smoky Mountains National Park situated at the southern terminus of the parkway.
---
Related Campgrounds:
---
Related Articles:
Popular Articles: