This article about Pickathon is brought to you by Banner & Oak, a company with deep expertise in headwear. Their trucker hats are the perfect addition to any festival outfit.
---
Pickathon is a music festival that is wonderfully, unapologetically, and decidedly Portland. As indie and garage rock bands fill Happy Valley with eclectic notes, local food trucks and vendors fuel festival-goers with food, brews, kombucha, and coffee during the three-day affair.
It's a weekend of pure magic, made even better by idyllic camping options and the festival's commitment to sustainability. Start with the rockin' under-the-radar bands, add tempting local food and beverage options, then throw in the forested camping, and you'll wish there's was more than just one long weekend a year.
Pickathon is a Camper-Friendly Music Festival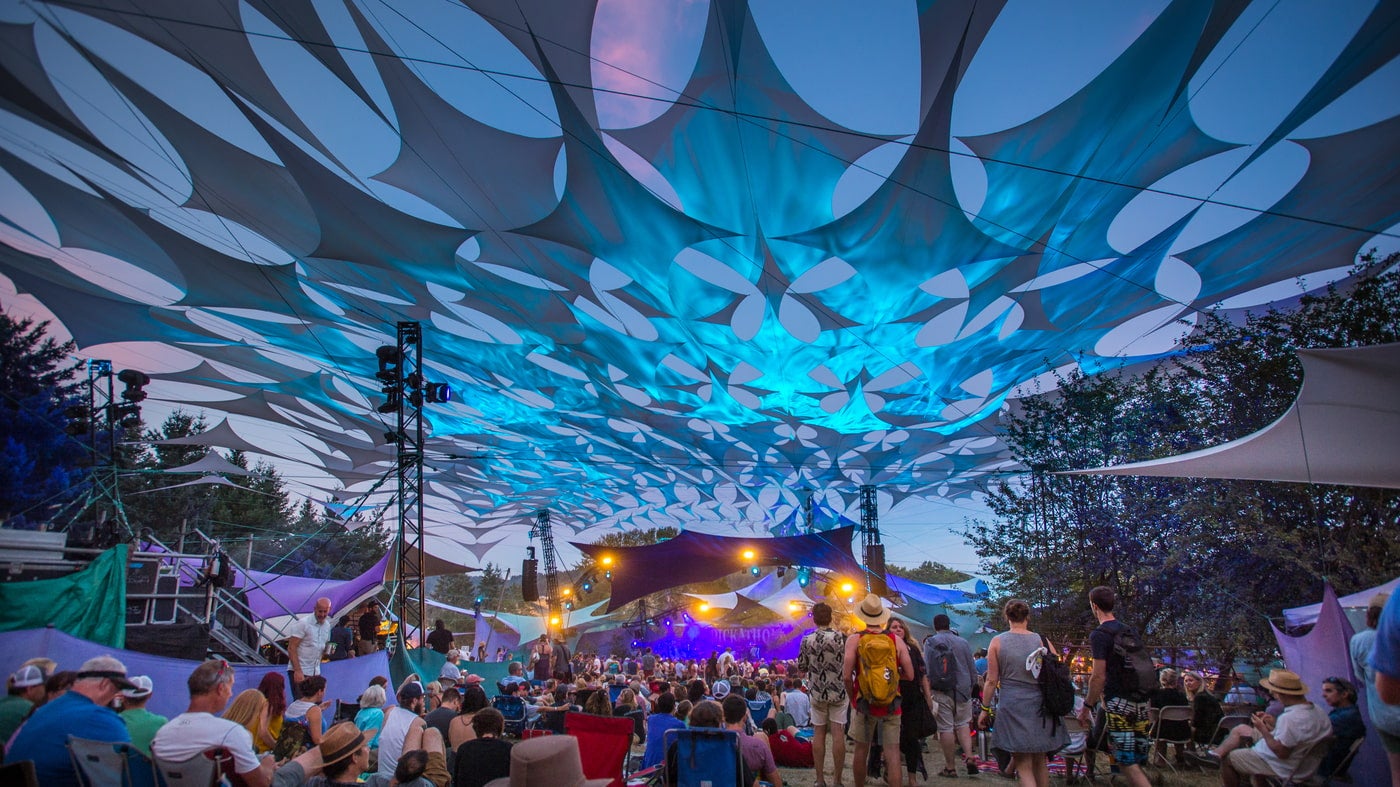 Pickathon started in 1999 as a low-key music festival dedicated to sharing good bands with local underground enthusiasts. In 2006, the festival moved to Pendarvis Farms in Happy Valley, where it's been ever since. The 21st annual Pickathon festival will take place from August 2-4 2019, and tickets are going fast.
Each weekend festival ticket includes a basic campsite, which encourages attendees to fully immerse themselves in the Pickathon experience. "There's a balance between camping in the woods and camping out in the grassy field," said Ned Failing, one of Pickathon's four co-owners. Car camping and RV camping options are also available—all sites operate on a first-come, first served basis.
Your Pickathon Camping Options
There are three camp zones at Pickathon: the Quiet Camping Zone, the Jam Zone, and the Family Camping Zone. At the Quiet Camping Zone, festival-goers enjoy quiet hours from 11:00pm to 9:00am to rest up for another day of sublime tunes. Alternatively, the Jam Zone keeps the music and party going all night long.

The Family Camp Zone is designated for camping families with kids 12 and under, creating a space for young music enthusiasts to participate in the festival with other kids their age. Teen tickets are discounted and kids are allowed to attend for free.
The basic tent camping option is included with a weekend ticket purchase. If you drive to Pickathon, you'll also need to purchase a parking pass ($75). Alternatively, leave the car behind and travel to Pickathon sustainably—more on that below.
RVers, Vanlifers, and carpoolers have options as well. Basic RV sites are sold out for 2019, but if you're planning ahead for Pickathon 2020, rigs up to 30' are accommodated, with an additional option for power if you need a hookup ($250). Carpoolers can purchase a parking pass that includes two tent tags for those in your vehicle.
Pickathon believes in the full experience, so they make it even easier to camp by offering packages that include sleeping bags, sleeping pads, pillows, and a tent, all set up by the time you arrive.
While the "Carefree Camp Package" has already sold out for 2019, campers looking for a luxury upgrade can purchase the Noaobi Camping package, a top-of-the-line option from Snow Peak which includes a roomy six person tent (set up for two), camp chairs, a bamboo camp table, lanterns, folding cots, sleeping bags, pads, and pillows, all ready for you on arrival.
Whether you rent camping gear or bring your own, Pickathon has a festival-wide ask for campers this year: Leave No Trace and pack out what you pack in.
Pickathon Needs Campers' Help to Reduce Waste
Between setting up recycling and composting stations, introducing reusable cup, dish, and utensil programs, and using solar energy to offset power during the entire festival, Pickathon has almost neutralized their carbon footprint.
But there's one area that still needs improvement: trash left from campers. Pickathon volunteers collect roughly four tons of waste after the event, and most of it is discarded camp gear. "150 broken camp chairs were left behind last year," Failing said.
Compared to other festivals like Glastonbury, whose horrific post-festival photos show a sea of garbage, four tons isn't catastrophic. But Pickathon knows its attendees can do better.
"We want to spark a challenge with our attendees," said Failing. "The reward is doing the right thing." This is the inspiration for Pickathon's new campaign, encouraging responsible campers to pack out what they pack in. Reducing waste by even 25% will have a major impact on the festival footprint, and Failing believes that participants are up to the task.
Pickathon Leads the Way By Eliminating Single-Use Items
Eight years ago, the four co-owners of Pickathon partnered with Klean Kanteen to reduce their environmental impact. Each festival attendee purchased a reusable stainless steel pint as their sole beverage vessel for the weekend. Washing stations throughout the grounds allowed users to clean the container between uses.
Of the four, Failing was the most reluctant to initiate the reusable cup program. "I thought that was a huge ask for our audience," he said. "I'd never heard of anything like that before [at festivals]."
The response, however, was overwhelmingly positive. The reusable cup program sparked other green policies that turned Pickathon into one of the most sustainable festivals on the circuit. After launching the reusable cup program, they expanded their efforts to include reusable dishes and utensils—now collector's items for repeat attendees.
"People from the sustainability community came out to give input and help us strengthen our ethos," Failing said.
The goal is to eliminate single-use items. Festival-goers can purchase a ten-dollar token to exchange for a bamboo bowl and utensils at food trucks and vendors. Once used, attendees return the bowl and utensils to dishwashing stations and receive a new token. This cycle is repeated until the end of the weekend, when token-holders can either keep the items or receive a refund.
Alternatively, attendees can bring their own plates, bowls, and utensils, which can be cleaned at various self-serve dishwashing stations. Food scraps can be scraped into one of the numerous compost bins throughout the property.
Sustainable Methods of Transport for Pickathon Campers
Driving yourself to Pickathon might be convenient, but there are other ways that are more sustainable—and potentially more fun.
Biking to Pickathon has become a rite of passage for some festival-goers. Each ride is guided by three cycling and music enthusiasts who provide riders with snacks, extra water, ice, and popsicles. Riders are also gifted a free shower ticket for their commitment to sustainability.
And the best part? You don't have to haul any of your gear. At the meeting location, drivers load your gear into trucks so you don't have to carry it during the 90-minute, mostly flat ride. Rides depart Reed College at 10:30am on Thursday and 8:30am on Friday; return rides depart Pickathon at 5pm on Sunday and 10am on Monday.
Attendees can also take the free Eco Shuttle from the Clackamas Town Center with other attendees. Parking is free at the mall and the shuttle runs continuously to Happy Valley and Pendarvis Farm. Those who fly in for the festival can also take the shuttle via the MAX line from the airport.
---
This article is brought to you by Banner & Oak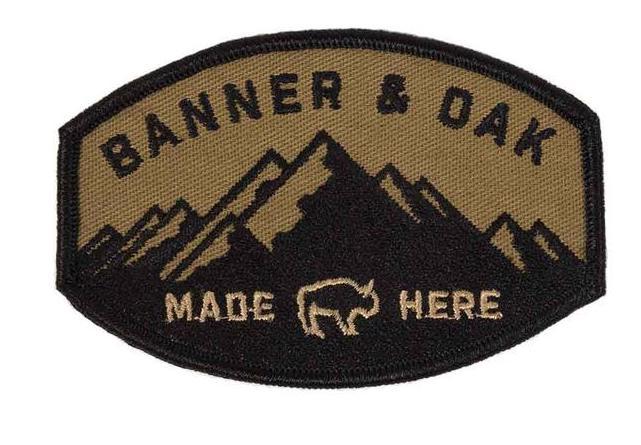 Their eagles trucker hat is the perfect addition to your next festival camping trip.
Popular Articles: