This article about camping in Northeast Michigan is brought to you by Tentrr. If you're looking to take your camping to the next level, you can't go wrong with glamping in Michigan at one of Tentrr's 30+ sites across the state.
---
Camping in the southwest region of Michigan isn't only about Lake Michigan. There are plenty of other gorgeous spots up and down this part of the "wolverine state". From the west end that runs up against Lake Michigan's famous sandy coastline, to the southwest portion of the state where you'll find rivers, rolling hills, and flat open valleys.
Spend your time exploring sand dunes and lighthouses, strolling through beech forests, admiring colorful foliage during the fall, or the blooming flowers in springtime. No matter where or when you choose to visit, these 7 campgrounds across southwest Michigan are excellent options for the whole family.
With three miles of beautiful Lake Michigan shoreline, Hoffmaster State Park has another 1,200 acres of nature waiting to be explored. Guests can spend the day touring the surrounding wooded dunes or taking a hike up the winding staircase to Dunes Overlook. Birdwatching, hiking the 5 miles of on-site trails, or learning about the local flora and fauna at the Gillette Visitor Center are all fun alternatives to playing by the lake. But, of course, you can't go wrong with a day filled full of water activities and an evening spent watching the sunset over Lake Michigan. It's a truly blissful experience for any nature lover.
"Stayed at Hoffmaster with a group of kids. There was plenty to do to keep the kids busy! The playground was up-to-date and the walk to the beach was awesome."– Korrie H.
Campground Details:
Price: $21-40
Number of sites: 297
RV sites: Yes
Fires allowed: Yes
Pets allowed: Yes
---
If you're looking for a place to get away from it all, which is also just 33 miles from Grand Rapids, look no further than Deep Lake Rustic Campground. With shaded spots and many winding trails leading to a jewel of a lake, this is a great spot to getaway. And while there are some RV campsites here, this is a rustic campground through-and-through. So, it doesn't have electricity, water hookups, or sewer hookups—making it less popular with the RV and motorhome crowds. On the other hand, it makes for a beautifully quiet and relaxing escape for backpackers and tent campers.
"If you want seclusion away from the parking lot atmosphere down the road at Yankee Springs, this is your place. There is much more space at each campsite and lots of old-growth trees. The sites overlooking Deep Lake are wonderful if you can snag one."- Mary Z.
Campground Details:
Price: $5-20
Number of sites: 120
RV sites: Yes
Fires allowed: Yes
Pets allowed: Yes
---
When you stay at Holland State Park Campground, you have immediate access to sugar sand beaches, breathtaking sunsets over Lake Michigan, and glimpses of the Big Red Lighthouse. The park has a lot of amenities, including paddle rentals and concession stands. There's even a fish cleaning station a mile from the park, so you can keep your campsite free of fishy scales and fishy smells. Visitors to this state park can choose between the Beach, Pines, and Woodstock campgrounds.
"You can walk to the pier and lighthouse. Watch the boats go by in the morning and spend a nice day down at the beautiful clean beach. It's a great spot for any weekend. But plan ahead, spots are usually booked!"– Jennifer S.
Campground Details:
Price: $21-40
Number of sites: 309
RV sites: Yes
Fires allowed: Yes
Pets allowed: Yes
---
In between Battle Creek and Kalamazoo is this hidden gem of a campground. Not many campers think to camp in Battle Creek, as most visitors are first drawn to Lake Michigan (for good reason). Fortunately, this means that this campground is rarely overcrowded. With 25 miles of biking and hiking trails, there's a lot of wilderness to explore. There are three lakes in the Fort Custer Rec Area, and you can rent kayaks and canoes from the park. Plus, within very close walking distance is the Kalamazoo River, another great watery attraction in Michigan.
"Best trails in the area! Beautiful surroundings. Hidden gem."– Kathy M.
Price: $21-40
Number of sites: 219
RV sites: Yes
Fires allowed: Yes
Pets allowed: Yes
---
Hike around Sessions Lake on the 3.5-mile loop, or kayak the nearby Grand River. There are rolling hills carved by babbling brooks, and the lake is hidden among the trees. Sessions Lake is also used in the winter for ice-fishing. Look for wildflowers or some of the 199 species of birds that make their homes here. Ionia State Recreation Area is a little slice of heaven, just a half-hour from Grand Rapids and a little over an hour from Kalamazoo.
"This is a great campground for families; it's peaceful and, for the most part, a quiet campground. A short walk or bike ride to the beach of Sessions Lake or even to the peninsula to fish from dock."- Nick B.
Campground Details:
Price: $5-20
Number of sites: 100
RV sites: Yes
Fires allowed: Yes
Pets allowed: Yes
---
With handicap accessible sites and level, paved camping spots, Markin Glen County Park is an excellent campground outside of Kalamazoo. Enjoy the maple and beech forest's fall colors, or visit in spring to appreciate the lovely spring blooms. Check out the beautiful view of downtown Kalamazoo, which is only four miles away! The lake provides swimming and boating access, plus there's even a good chance you'll be able to hook a catfish while you're there!
"Have handicapped accessible sites, and ramp into the lake."– Margaret M.
Campground Details:
Price: $21-40
Number of sites: 38
RV sites: Yes
Fires allowed: Yes
Pets allowed: Yes
---
Close to the quaint town of Dorr, Michigan, Hungry Horse Campground is privately-owned and close to both Grand Rapids and Kalamazoo. Enjoy basketball, shuffleboard, hiking, camping, and social activities at this family-run campground, less than an hour drive from both city centers. With Wi-Fi, laundry facilities, and a heated pool, you can find all the comforts of home at this campground, while simultaneously enjoying the beauty and serenity of the Michigan woods.
"My favorite was that they offered social activities on the weekends for people to meet one another. Would highly recommend and am looking forward to future visits!"– Vivianne M.
Campground Details:
Price: $21-40
Number of sites: 96
RV sites: Yes
Fires allowed: Yes
Pets allowed: Yes
Camping between Kalamazoo and Grand Rapids takes you deep into the rolling hills and beautiful greenery of Southwest Michigan. These 7 campgrounds merely scratch the surface of what you can find. For hundreds of more camping options, check out The Dyrt's full lists of the best camping near Grand Rapids and the best camping by Kalamazoo.
---
This article was brought to you by Tentrr.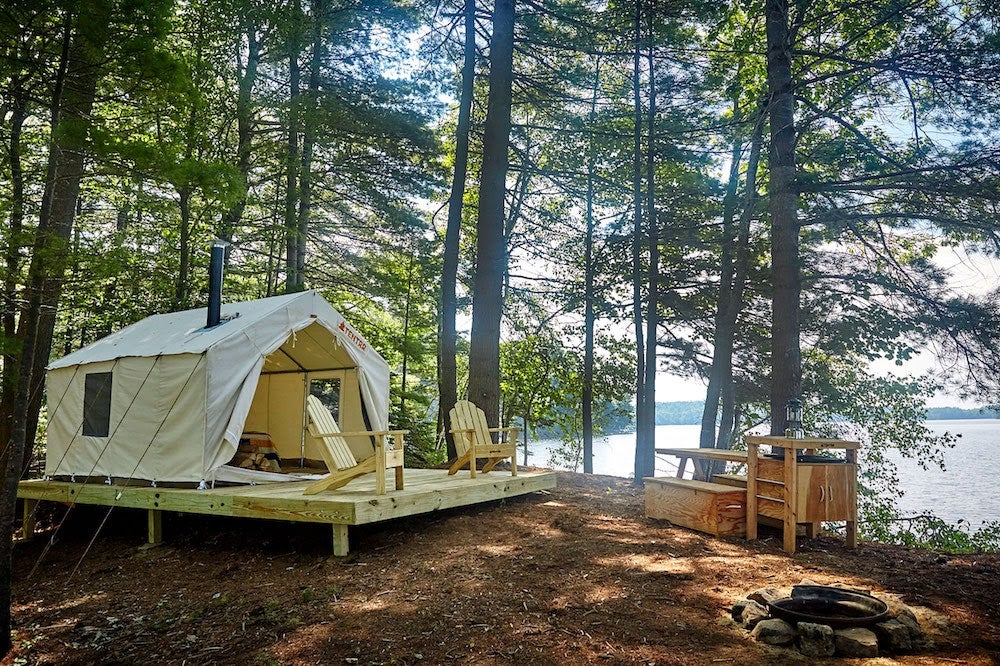 With 30+ Tentrr sites to choose from, glamping in Michigan has never been easier.
---
Popular Articles:
---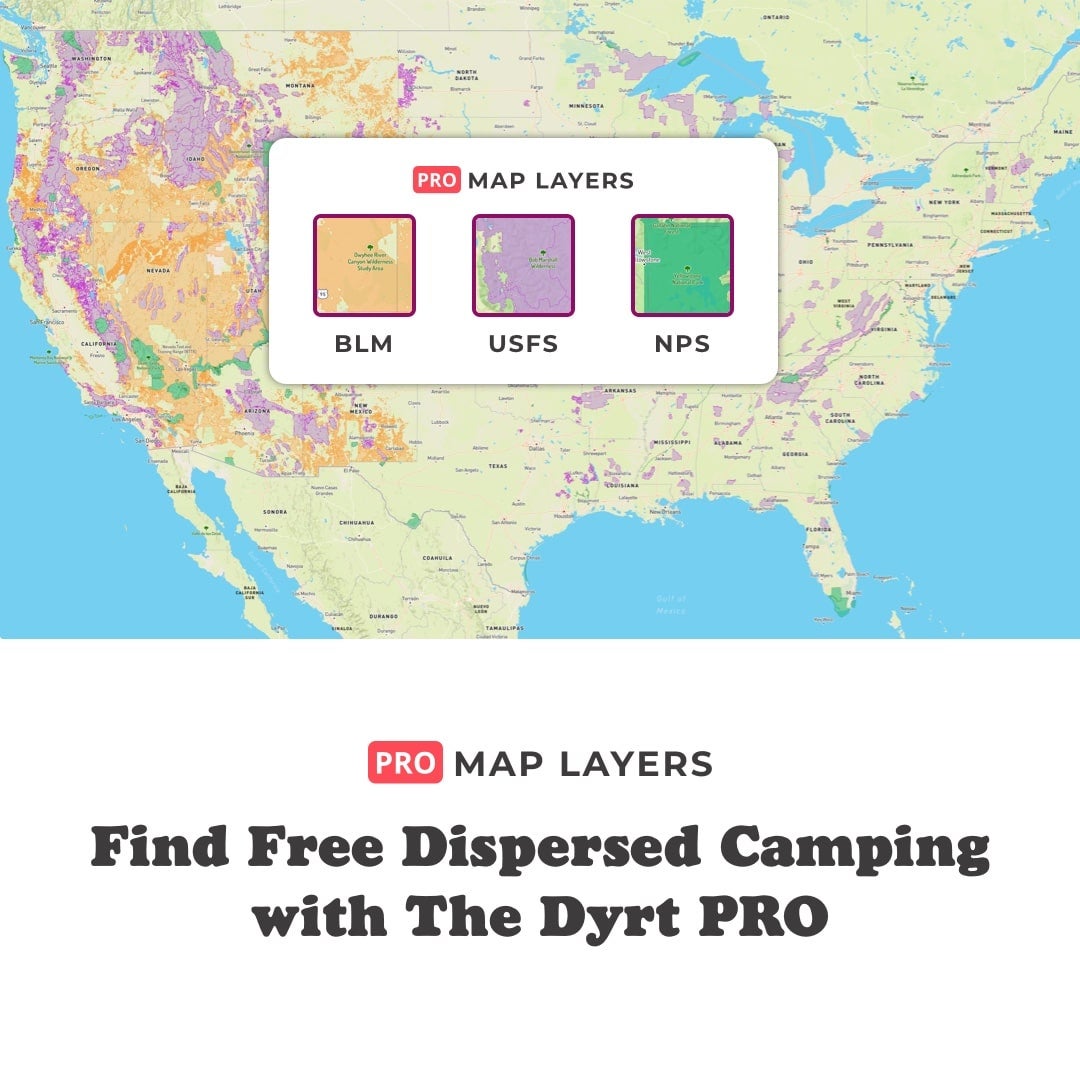 ---