This post is brought to you by our backcountry cooking friends at Mountain House, whose freeze dried meals are the perfect warm companion for your Headlands Dark Sky Park adventure!
---
It's fairly common knowledge that the best place to see the Aurora Borealis, otherwise known as the northern lights is, well, somewhere North. Whether in Alaska, the uppermost parts of Canada, or the Arctic circle, the Auroras are often referenced as being a phenomenon requiring significant travel in order to see.
Despite the widely circulated stories of bucket-list, international travel to catch the northern lights, you can see the northern lights from the continental U.S.—just not from densely populated or well-lit areas. Instead, eager light seekers have one of the best chances at catching this rare solar phenomenon by visiting the Headlands International Dark Sky Park.
Located on the shores of Lake Michigan, the Headlands Dark Sky Park is a 550-acre, undeveloped patch of land that plays host to a number of natural wonders, including local wildlife and several species of endangered plants. Perhaps its most coveted feature, the Headlands Dark Sky Park includes more than two miles of Lake Michigan coastline.
The Headlands was established in the 1960s. In 2011, it was declared an International Dark Sky Park—a prestigious and labor-intensive designation that guarantees the Headlands will remain both dark and protected forever. The International Dark Sky Association, based in Tucson, Arizona, defines an International Dark Sky Park as "land possessing an exceptional or distinguished quality of starry nights and a nocturnal environment that is specifically protected for its scientific, natural, educational, cultural heritage, and/or public enjoyment." By those standards, the Headlands Dark Sky Park is a must-see for those looking to take in a rare and undeveloped landscape.
Stargazing at the Headlands Dark Sky Park
Every year, thousands of serious stargazers, photographers, and astronomers flock to the Headlands Dark Sky Park to catch a glimpse of a night sky that's 100% free of light pollution from nearby cities.
Seasonally, there are different constellations and meteor showers that move across the Headlands' sky, giving each viewing experience a nightly facade of its own. The popular constellation Orion is most prominently visible in the fall and winter months, and can be found at the top of the sky dome at Headlands Dark Sky Park in March and April. By the time spring hits northern Michigan, the constellations of the summer begin their ascent. Star formations such as Scorpion, Sagittarius, and Lupus (the wolf) are often visible during the warmer months, followed by the meteor showers of the late summer and early fall, including the Perseids in late August, and the Draconids or Orionids in the month of October.
Chasing the Northern Lights in Michigan
Though many visitors stop by Headlands Dark Sky Park for an evening of casual stargazing, there are also seasonal visitors who arrive with the specific intention of catching the northern lights—by far the most elusive of the park's nighttime sights. Camping in Michigan under the northern lights might be one of the biggest bucket-list items for many space buffs.
Aside from cloudy nights, The Headlands Dark Sky Park provides almost perfect viewing conditions year-round. But experts and park staff are quick to point out that catching the Auroras is not always as easy as showing up. Instead, the northern lights can often appear without notice, which means those eager to take in the iconic sight might have to exercise some patience.
For those looking for the best way to catch the elusive Auroras at Headlands Dark Sky Park, here are a few key tips that local experts:
Do Your Research
Because the northern lights are a natural phenomenon completely dependent on solar activity, it is impossible to predict with exactitude when and where they'll show up. That said, scientists and astronomers have gotten slightly better at predicting when the Auroras might make an appearance, and the Headlands Dark Sky Park offers several helpful resources on their northern lights page to allow visitors to decide when it might be best to make the trip.
Among the recommended resources are sites like Solar Ham, which shows thorough graphs and charts detailing the sun's day-to-day activity, and even has a small section of the website dedicated to keeping Aurora Borealis searchers in the loop regarding possible sightings. In addition, sites like the Space Weather Enthusiasts dashboard, an NOAA-sponsored site provides comprehensive notes on the sun's activity, monitoring everything from solar wind levels to geomagnetic activity.
Regardless of where you go for your information gathering, be sure to check out at least a couple of different solar sites to get the most up to date information on when you might catch the northern lights at Headlands Dark Sky Park. Keep in mind that the Northern Lights are often most prominent after midnight, so you may also want to plan for a long night spent waiting. While Headlands Dark Sky Park is open 24/7/365, it may be worth making a contingency plan to camp nearby.
Set Up An Aurora Alert
Along with informational sites, there are a couple resources out there that allow you to sign up for alerts on when the Northern Lights may be viewable. SpaceWeather offers free Aurora Alerts, which will email you as soon as there's information regarding a possible sighting.
For the slightly more tech-savvy of solar phenomenon seekers, there's an app available on both Google Play and the AppStore called Aurora Alerts, which allows you to have all the updated information right on your mobile device. Just make sure you subscribe to push notifications, so you can know exactly when to jump in your car and head to the park.
You can also visit Space Weather Live, where you can sign up for notifications to be received on an app, through Twitter, or via your desktop or browser of choice. Space Weather Live will also provide daily or weekly updates regarding general solar activity of note, making it a perfect option for Aurora chasers.
Be Patient
Regardless of what you do to keep the Northern Lights on your radar, perhaps the most important thing to remember is to be patient. Viewing the Aurora Borealis will most likely require more than one viewing session, and many hours waiting for them to appear.
For dedicated visitors to Headlands Dark Sky Park, the good news is that it's only a matter of time until you catch the elusive northern lights, and when you do, you'll be able to mark yourself among only a handful of folks in the continental U.S. to have laid eyes on one of the most visually spectacular natural phenomena in the world.
---
This post was brought to you by Mountain House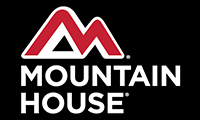 Elevate your state park cuisine with Mountain House's time-tested backpacking food today!
---
Related Campground:
Popular Articles: