At The Dyrt, we share camping tips from our community of campers and campgrounds. With so many campers staying home, we continue to share this info so you can plan future camping trips across the U.S.
---
There are 61 national parks in the United States. For many who wish to visit them all, Alaska's national parks are the most daunting to reach—and likewise, often the last. Perhaps that's appropriate, saving the best for the end?
National parks in Alaska boast iconic geographical features and outstanding beauty that drive thousands to explore its landscapes, despite remote locations, long flights, and… bears. But if you're willing to tackle the preparation and planning required to reach Alaska national parks, you will not be disappointed.
With superlatives such as America's tallest mountain, glaciers the size of the state of Connecticut, and wildlife in splendid abundance, it's easy to get lost in the daydream of a summer vacation spent roaming Alaska's wild acreage.
Exploring and Camping in Alaska's National Parks
In this guide to Alaska's national parks, you'll find park highlights, guided tour options, suggested hiking trails, outdoor activity suggestions and information on camping. And of course, we've also included tips for safety along the way.
While Denali is heavily trafficked and received over 600,000 visitors in 2017, Gates of The Arctic received only a bit over 11,000 in the same year. Getting off the beaten path does require knowledge of backcountry and survival skills, but it's within the realm of possibility, and we've got your back.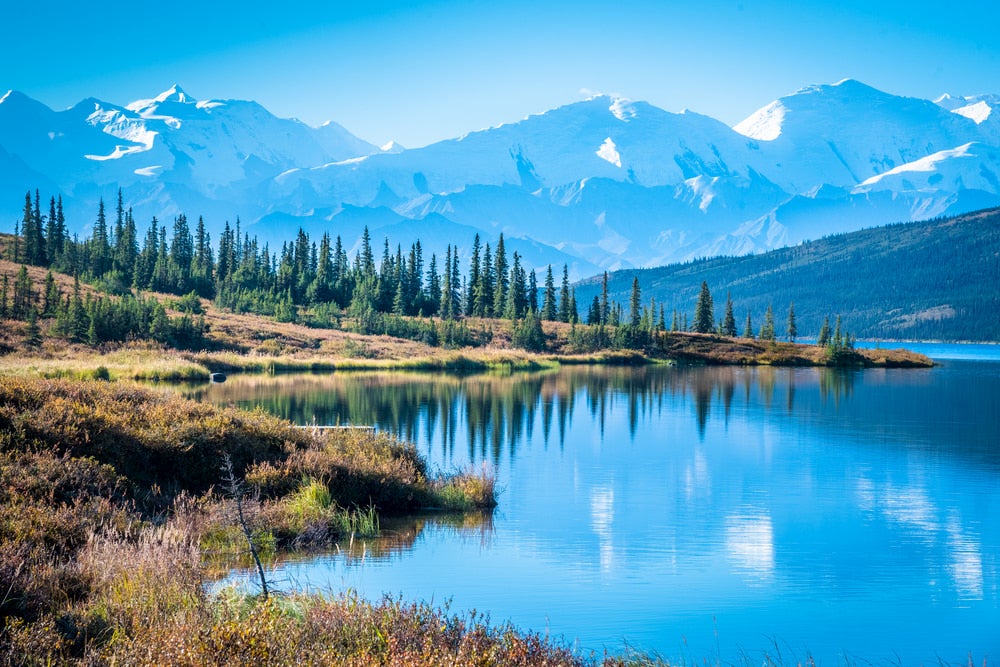 Denali National Park is infamous for its namesake peak, the tallest mountain in North America which stands proudly at 20,310'. Laying eyes on this monster is well worth the visit, but after you've checked that off your bucket list, there is so much to experience in the 6 million acres of this Alaska national park. Hike the park's incredibly scenic trails in summer or get an adrenaline-rush from dog mushing in the winter.
---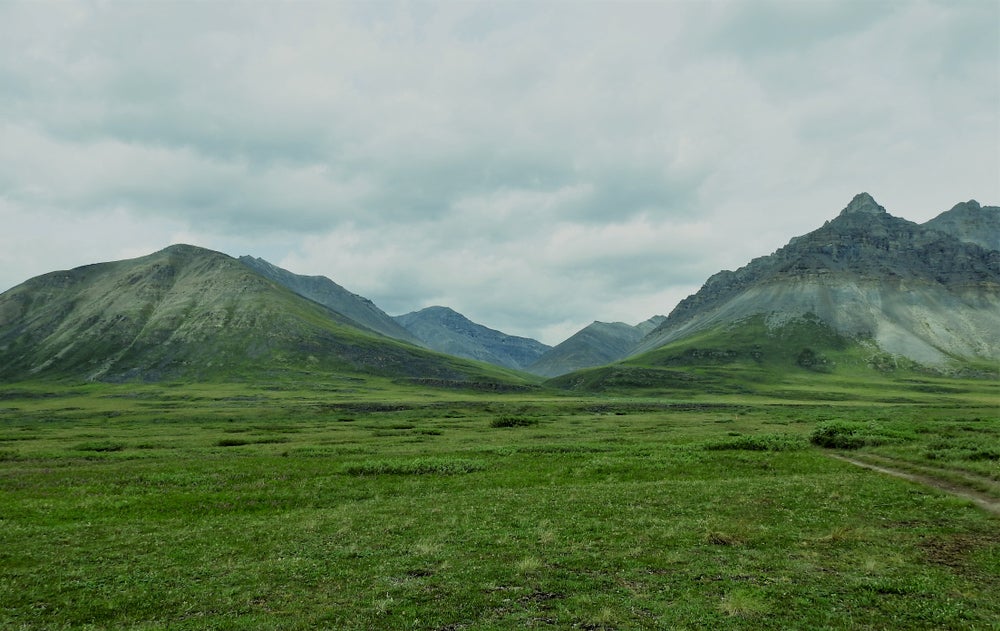 The Gates of the Arctic National Park (abbreviated as GOA) is the northernmost national park in the U.S. and the most remote national park in the entire U.S., as it receives a mere 11,000 visitors each year. This seems especially drastic compared to the 11.3 million yearly visitors of Great Smoky National Park, the most visited national park in the U.S. This Alaska national park is particularly remote because of its location and difficult access. There are no roads to the national park and it is only accessible by floatplane.
Although seemingly intimidating because of its remoteness, the opportunity to discover the 8.4 million acres of expansive wilderness is well worth the expedition. Upon exploring this faraway and exquisite land, you'll find six wild rivers that carve through the rugged Brooks mountains range, the chance to see the aurora borealis, and a myriad of wildlife that makes this national park in Alaska one of the last truly wild places on Earth.
With great remoteness comes great responsibility. So remember to plan well for zero designated campgrounds, no established trails, and no roads into or inside the park. There are also no visitor services, so travelers to the park must be self sufficient. But that leaves a lot of room for flexibility and creativity.
---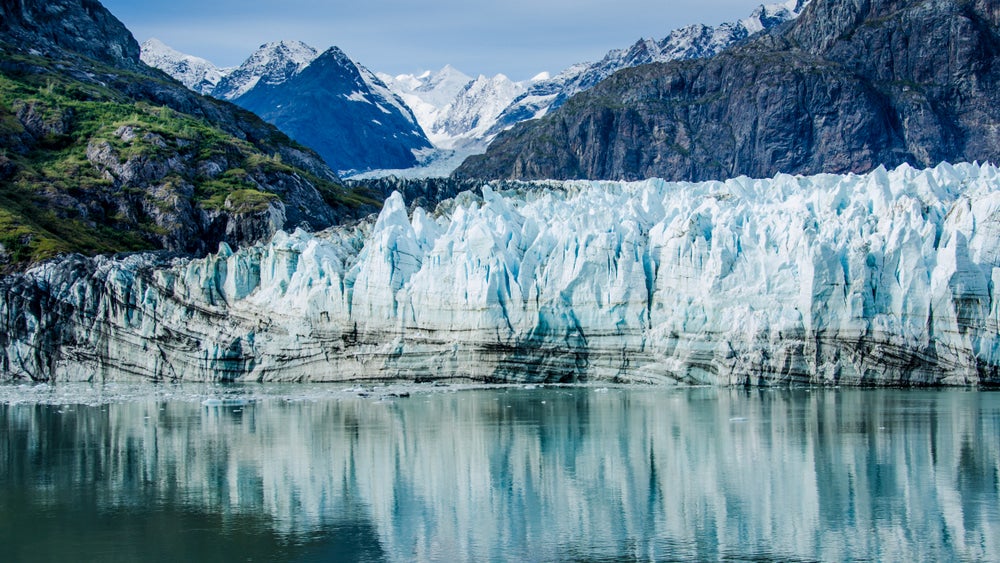 Glacier Bay National Park is located in the midst of emerald green forests and pristine waterways that make up southeast Alaska. It is known as a "spiritual homeland" for the Huna Tlingit, the indigenous people of Glacier Bay that have created and maintained sacred traditions in this territory.
This 3.3 million acre national park and UNESCO World Heritage Site has a rich landscape and is filled with biological and physical wonders including over 1,000 glaciers and 15,000 foot peaks. Glacier Bay boasts classic Alaskan beauty like massive mountains and glaciers, but is a unique national park in Alaska for its wild coastlines, fjords and a temperate rainforest. The variety in landscapes gives you the chance to boat or kayak through deep glacial fjords and inlets or hike through emerald green forests.
For the science lover, Glacier Bay is known as being a "living laboratory" and is one of the largest biosphere reserves in the world. This is due to the park's retreating glaciers that have exposed land that is filled with marine and terrestrial life. These areas are carefully preserved for scientific research. Scientists of multiple disciplines conduct research in this "living lab" for management and ecosystem research.
---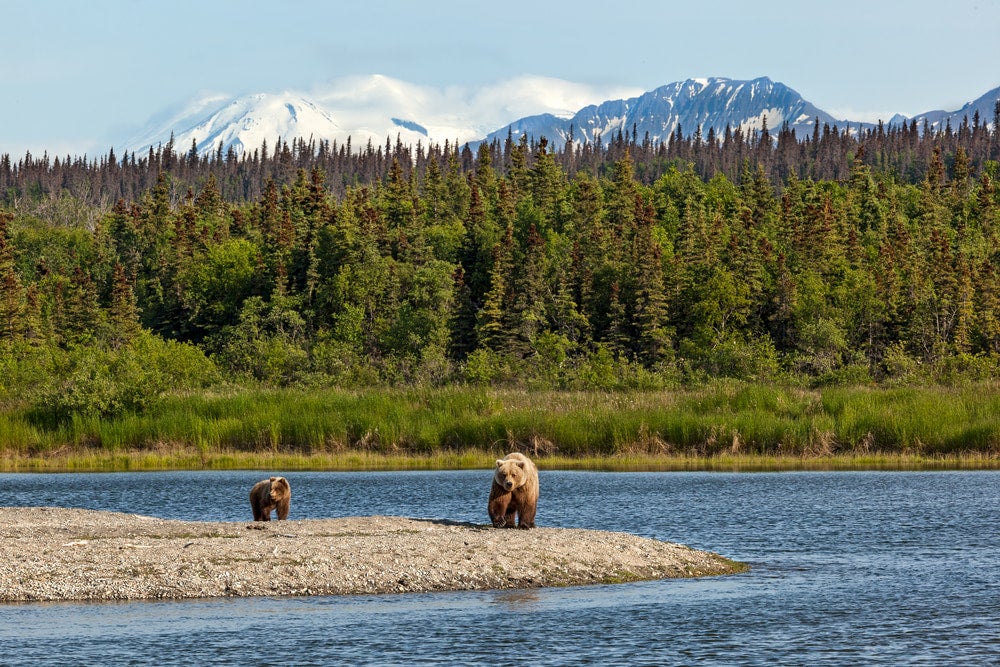 This Alaskan national park is 4 million acres of geological phenomena. It is home to the world's largest and most powerful volcanic eruption of the 20th century – the 1912 Novarupta. Because of this, Katmai was established as a national monument in 1918 to protect the volcanically devastated region.
Katmai is famous for being an important habitat for sockeye salmon and thousands of brown bears. At Katmai, you have the opportunity to study and view the bears in their natural habitat. There is also an important spawning and rearing ground for sockeye salmon within the park, which helps sustain one of the largest and economically significant salmon runs in the world.
---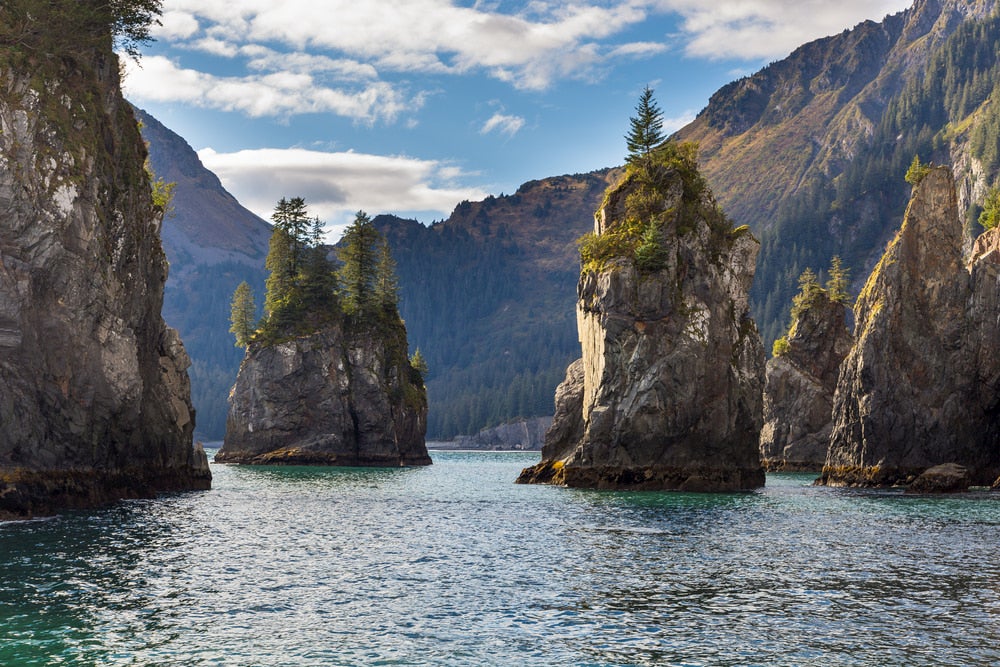 The Kenai Fjords are known as a place where mountains, ice, and ocean meet. Almost 40 glaciers drift from Harding Icefield, the park's showpiece. This infamous icefield is 714 square miles of ice, and one mile thick. It feeds dozens of glaciers flowing from the surrounding mountains. In this Alaskan national park, you'll also find mammoth mountains shooting from glacial inlets and gorgeous views of the Gulf of Alaska.
The Kenai Fjords offer wildlife in abundance as well. There are over 20 species of seabirds, including the objectively precious puffin. You'll find bald eagles swooping to find dinner and falcons hunting along rugged coastlines.
---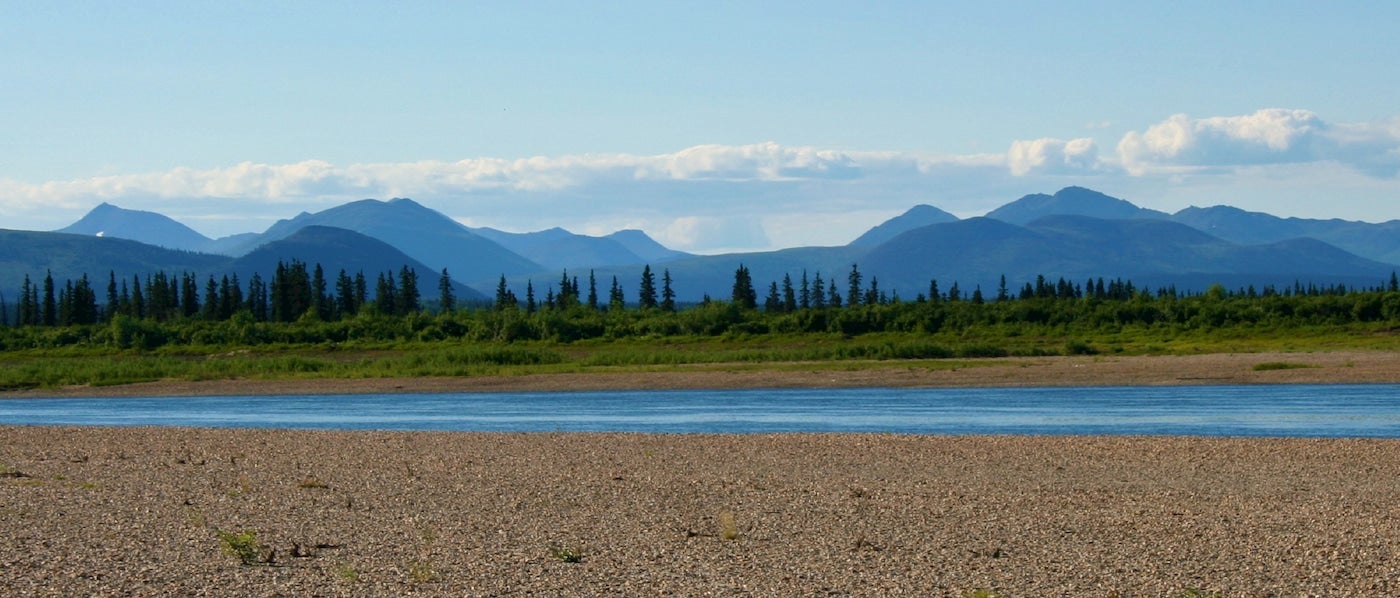 Kobuk valley is one of two U.S. national parks located in the arctic circle. It is abundant in wildlife, famous for its rolling sand dunes and home to an astounding caribou migration.
While wandering among Kobuk Valley, you may be able to see the tracks of the 500,000 caribou that migrate through this area twice each year. If you visit in spring or fall, you may even be able to find the migrating in action.
When visiting this Alaskan national park, you'll likely visit the iconic Kobuk Sand Dunes. They rise unexpectedly from a large forest, and are laid next to the roaring Kobuk Valley. They are the largest "active" dunes in the arctic. Along with Little Kobuk Sand Dunes and Hunt River Sand Dunes, there are a total of 30 miles of dunes placed in the center of the arctic.
On the fringe of the dunes, you'll find black and grizzly bears, wolves, foxes, porcupines and moose.
Visit the Northwest Arctic Heritage Center. There are no facilities in the park itself, but 80 miles southwest, you'll find the heritage center. The center provides information to visitors about the park, orientation, and travel logistics. You can rent bear canisters here as well.
---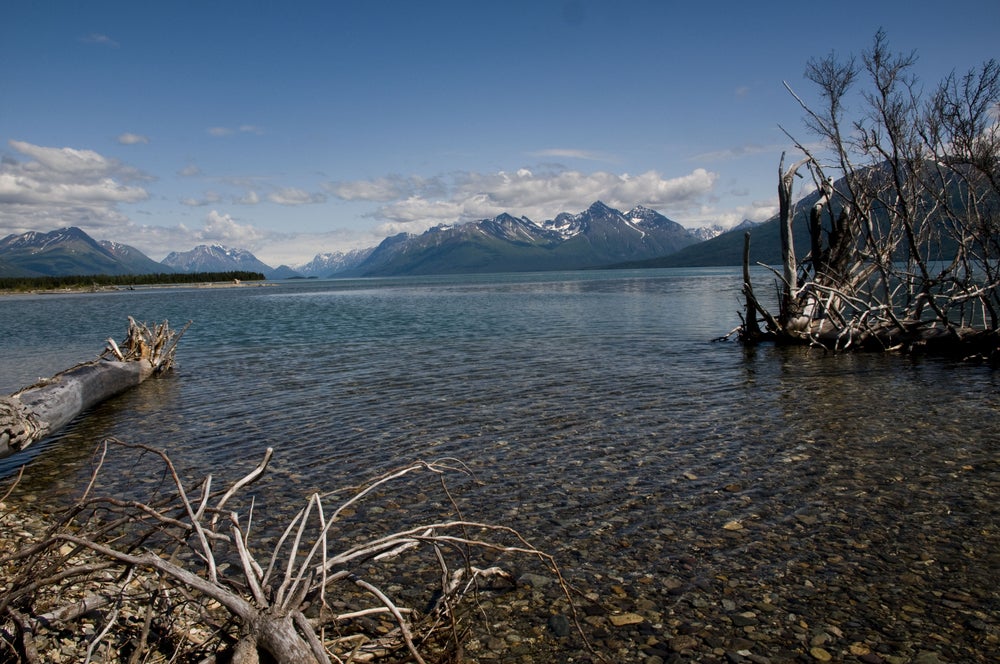 Lake Clark is an Alaskan national park of unrivaled beauty. You'll find yourself in awe hiking amongst volcanoes, witnessing salmon runs, or soaking your feet in glorious, emerald rivers.
Lake Clark is also home to a rich, indigenous culture. The ancestral Dena'ina people walked the lands of Lake Clark, a traditional hunter gatherer group with a matrilineal system. The Telaquana Trail system in the park is a route that is culturally significant to the Dena'ina people as it memorializes the social, economic and ceremonial practices created on this route.
---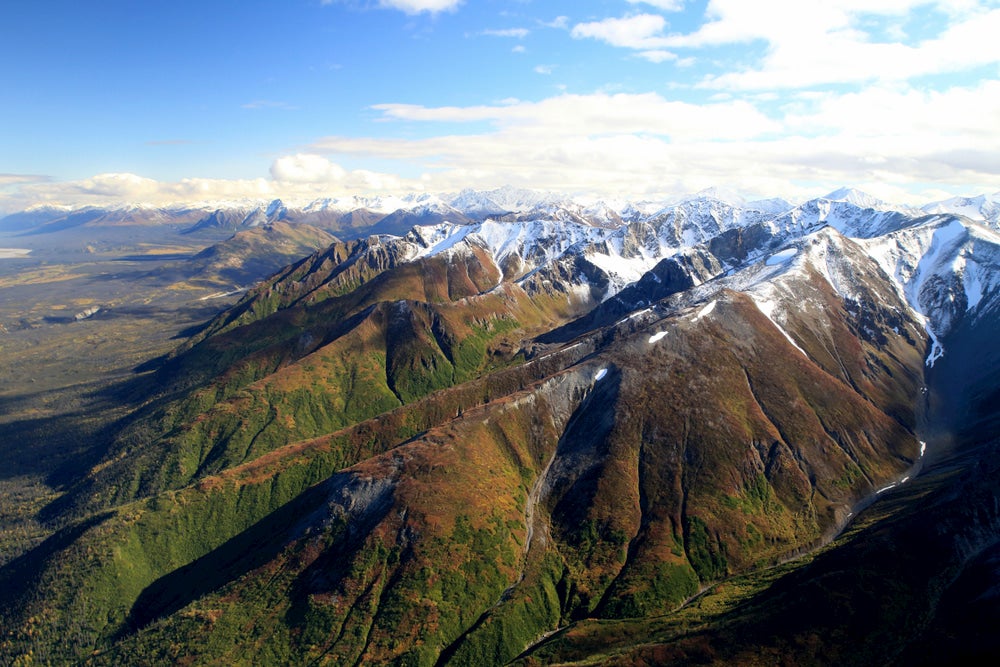 Wrangell-St. Elias is a land of superlatives. It is the largest national park in the entire United States. For scale, it can fit six Yellowstones within its boundaries. It also contains 16 of the tallest peaks in the United States. The Hubbard Glacier is the largest and most active tidewater glaciers in North America. So, everything considered, it's massive, rugged and beckoning for you to make a leap to adventure in its grandeur.
Visiting this land of extremes allows you to sample Alaskan wildlife, hike its tall mountains, float the rivers in the park, see the geological phenomena by flight, or ski its glaciers.
Caribou and Moose roam the park, sea lions and seals play along the coast, salmon and a variety of fish swim its rivers, and migratory birds rule the air.
---
Related Campgrounds:
Seward RV Park, Seward, AK
K'esugi Ken Campground, Denali State Park, AK
Seward Alaska RV Park, Seward, A
Alaska Acres, Seward, AK
Tulchina Adventures, Alsworth, AK
Popular Articles: