Denali National Park is a top destination for those eager to explore Alaska's unique landscape and remote wilderness. But there is only one road to access the six-million acres of taiga forests, alpine tundras, and glaciers, and North America's highest peak. That one road is a 91-mile stretch called Denali Park Road.
Anyone can drive the first 15 miles of Denali Park Road. Most people will be stopped at Savage River Check Station, unless they're on a tour bus. But for four days each year, a select group of people are granted the coveted access to venture deeper into the park on their own.
Denali National Park is a rare kind of place that showcases nature in its nearly untouched state. But to venture further than the bus tours, and to experience some of the more remote sections of Denali National Park, you'll have to enter the Denali Park Road lottery.
Denali Park Road Permits
This video from the National Park Service is delightfully dated, but still helpful in providing an overview of Denali Road.
Types of Permits at Denali National Park
Backpacking Permits: These are free and can be obtained at the Backcountry Desk in the Denali Visitor Center. More information here.
Road Lottery Permits: Driving access to all 91 miles of Denali Road on one of four days. (This article will focus on these.)
How to Enter the Denali Road Lottery
Most visitations to Denali National Park are through scheduled bus tours, however, if you want to explore Denali Road on your own, you will need to enter the Denali National Park Road Lottery for a chance to acquire a day-long permit.
The entire road is only open to permit holders for four days in September. And it is highly competitive, having received over 12,600 lottery applications just in 2016.
In order to qualify for the September lottery, individuals need to submit an application between May 1st and May 30th. The application has a one-time, non-refundable fee of $15 and can be found online at Recreation.gov.
Once submitted, you can access your status through the online portal or by calling (877) 444-6777.
Camping Along Denali Park Road
There are six campgrounds in Denali National Park and they're all located off of Denali Park Road. If you nab yourself a permit, you can access any of these campgrounds on your own during the lottery days. Otherwise, you can reach them via bus.
Savage River Campground
"This was one of our all-time favorite campgrounds! The campsite was spacious and had lots of privacy, with a picnic table, fire ring and plenty of space for a large tent. Our site backed up to woods that were filled with spongy, mossy ground coverings and "evidence" of moose presence. Our family loved exploring this area!" — The Dyrt camper Abby M. Camp Here
Teklanika River Campground
"This campground is located at mile 29 of the Denali Park Road so if you're taking the bus that's where you need to get off! Make sure you have your thermarest and sleeping mask — the midnight sun is real and you'll need it to get some shut eye. Permafrost in Alaska is also real, and you'll have a frozen bum if you forget your thermarest. Also, Deet is essential here. This was my favorite place to camp in Denali. After setting up camp I scrambled up the hill on the other side of the road and watched the caribou herd for what seemed like forever." — The Dyrt camper Ashley Y. Camp Here
Riley Creek Campground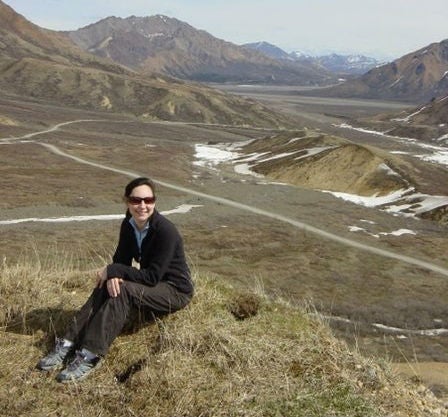 "This is a great campsite near the entrance of Denali Park. Stubby taiga trees and brush separate sites but it's a busy place so be prepared for noise from traffic and other campers. The Denali Visitors Center is a must see, and sign up for a bus tour if you have a whole day to spare. It's a long ride but you can get off and day hike if you're so inclined. The kennels are a fun way to pass a few hours, checking out the pups that pull the dog sleds for the National Park Service in winter." — Audrey P. Camp Here
Igloo Creek Campground
"Wooded. private. amenities: no water. small campground. attractions: creek. Denali park. hiking. wildlife. I would go camping here again." — The Dyrt  camper Benjamin C. 
Wonder Lake Campground
"Well worth the long drive in, the sites are large with plenty of space around you so that you feel almost as if you're out there alone. A nice reminder that you aren't is the common area with picnic tables and large walk in bear storage room. There are ranger programs in the evening, but by far the best part is soaking in the views. — The Dyrt camper Alison G. Wonder Lake Campground
Sanctuary River Campground
https://www.instagram.com/p/BJ1fwbbBPan/?utm_source=ig_embed
Be the first to review Sanctuary River Campground on The Dyrt! Camp Here
Additional Info and Fees for Denali Road Camping
Denali National Park campground reservations can be made as early as Dec 1 of the previous year at reservedenali.com or by calling 800-622-7275 or 907-272-7275.
Campgrounds beyond mile 15 can only be accessed by bus or with a Denali Road permit.
Denali National Park campgrounds do not offer RV hookups.
Riley Creek Campground is the only campground that's open year-round.
Up to $30 a night per campground depending on the type of camping (RV, tent etc.)
$10 park entrance fee per person
Advice From Campers Who Have Been
The nature is just incredible.
Denali National Park was established in 1917, specifically to protect the wildlife of the Alaska Range. An impressive range of species call this park home, including 39 species of mammals, 169 species of birds, and 14 species of fish. Some of the most sought after sightings are of bears, moose, wolves, and caribou.
"Streams and tundra are punctuated with evergreens, snow-capped mountains in the distance, perfectly Alaska. We saw lots of eagles and moose right on site, plus a porcupine."
– Amber A.
Make reservations in advance.
Denali National Park won't book up as fast as the more accessible and popular national parks, like Zion and Yosemite. But it's still helpful to get reservations — especially since you're probably traveling a long distance to see the park.
"The sites are nicely maintained with nice, edged out tent pad areas. The surrounding trees provide a nice barrier between sites so you don't feel crammed into the campground. It is a great place to be for easy driving, walking, and free shuttle access to all that the park has to offer. It is a great place to stay, just make sure you make online reservations to guarantee a spot!" – Staci J.
Family-friendly park and camping area.
The variety of hikes and experiences available at Denali National Park makes it fun and inviting to the whole family. Bus tours along Denali Park Road and ranger programs available in the park are both educational and fun for kids. The whole family will love the Denali Sled Dog Kennel, where you can meet dogs who patrol the park in the winter. These hard-working canines are also very sweet, and kids are welcomed to pet them.
"This was one of our all-time favorite campgrounds! The campsite was spacious and had lots of privacy, with a picnic table, fire ring and plenty of space for a large tent. Our site backed up to woods that were filled with spongy, mossy ground coverings and "evidence" of moose presence. Our family loved exploring this area! We walked to the savage river at the back of the campground and explored this area, attended a great ranger talk and had some fabulous mountain views. We also loved the location of the campground, as we could drive our car but were further away from the crowded front areas of the park. We absolutely loved our hike on the savage alpine trail, which we took the free shuttle to get to the start and ended outside of our campground. If you have kids, be sure to check out a discovery backpack filled with activities and science kits they can use. Our 9-year-old loved it so much she asked for a science kit for Christmas!" – Abby M.
Remember to keep your wilderness wits about you!
As with any National Park, it's important to remember that despite entrance fees, accessible facilities, and knowledgeable rangers, you're still in the wild out here. It's important to educate yourself on the park and the activities you hope to pursue. Just because you can venture into the backcountry, doesn't mean you should. A certain level of skill and knowledge is necessary if important for any wilderness activity, so know what you're getting into and what you can handle.
"The best scenery I've ever had the privilege of seeing. The wildlife? Unreal! Amazing experience. Unfortunately the maps given at the entrance were absolutely worthless! There was not even a key for north! It's amazing I made it out alive. Thank goodness I have commonsense and wilderness experience. I fear for those who don't." – Jenny K.
To learn more about Denali Park Road permits and camping, check out more Denali National Park camping reviews on The Dyrt! Read More Reviews
---
The Dyrt is the fastest-growing camping app on web and mobile, with new features being rolled out regularly. If you love the outdoors, discovering ideal spots to pitch your tent, and being part of a rich and active community, then join us.
Popular Articles: