Growing up in nearby Vermont, I used to visit my aunt in Maine every summer. She lived in northern Maine, and between time spent at the ocean and wandering the woods, I fell in love with that piney, coastal air and all there was to explore. Those days were spent chasing the tides, scavenging the rocky coastline for sand dollars, and eating fresh seafood until our bellies were full.
To this day, I still love Maine. I love it for its unassuming, relaxed attitude as much as I love it for its sheer beauty. Combining two of my loves (the mountains and the ocean) in one place, Maine is for anyone who, like me, can't get enough of either. Add in Maine's largest city, Portland, and you'll have an adventurous camping trip combining city vibes with outdoor fun.
The Best Places to Go Camping Near Portland, Maine
Portland, Maine is a small East Coast city with a decidedly European feel — I liken it to Dublin, Ireland — and it's quickly gaining ground in the music, food and outdoor scene. These campgrounds on the outskirts of Portland let you dive right into the city atmosphere while also enjoying the relaxing countryside not far from the city lights, sounds and entertainment.
A camping resort with all the amenities — and then some — right on Maine's iconic New England seacoast? Sign me up! Bayley's Camping Resort offers beach trolley shuttles, pools and campground events and activities. There are tent camping spots, full hookup RV sites, and cabin and trailer glamping rental options. All of this, and it's only 20 minutes from downtown Portland.
As it states in the name of this campground, Wolfe's Neck is oceanfront camping, near Portland, Maine, which is just 30 minutes away. Surrounded by pristine views of both farmland and ocean, there are tent and RV sites as well as glamping rental options. With a farm animal petting zoo, week-long Farm Camp, kayak and bicycle rentals, organic gardens on the grounds, and even a camp store with fresh pizza, Wolfe's Neck is one of the most family-friendly campgrounds in the area.
Located on a private lake with a mile-long sandy beach, Wassamki Springs is tucked into the woods just outside of Portland. Less than 20 minutes from downtown shopping, dining, and entertainment, you also have easy access to Casco Bay and nearby ocean attractions and adventures. There are scheduled weekly activities at the campground, featuring live music, hayrides, movies, bonfires and more.
Catering to the 21-and-over demographic without children in tow, Wild Duck Adult Campground & RV Park is an outstanding and private park with gorgeous scenery. A short 20 minutes from Portland, you'll be camping right within the state's largest saltwater marsh. Leisurely, kid-free days can be spent kayaking amongst water fowl in the saltwater marsh, exploring downtown Portland, or right there in your campsite, relaxing.
Although a bit farther away from downtown Portland than the above listed campgrounds — it's still just under an hour away — Sebago Lake State Park is worth the extra drive time. It's a chance to combine quiet, lakeside camping with access to hikes, biking trails and small-town attractions. Bring your canoe or rent one; Sebago Lake is a beautiful lake near the foothills of the densely-wooded White Mountain Forest.
Portland, Maine Camping Activities and Local Attractions
Portland may be a smaller city, at just about 67,000 people, but it rivals cities much larger in size with its food, arts and music scene. Another positive? It's a city on the ocean, surrounded by woods; in fact, its nickname is the Forest City. This means that not only is there a world-class nightlife scene, but there's a chance to basque in Maine's stunning coastline or surrounding forest wilderness, too. From whale watching to shelling, there's no shortage of things to do when camping near Portland, Maine.
The Ocean Views Are Stunning (and the ocean activities, endless!)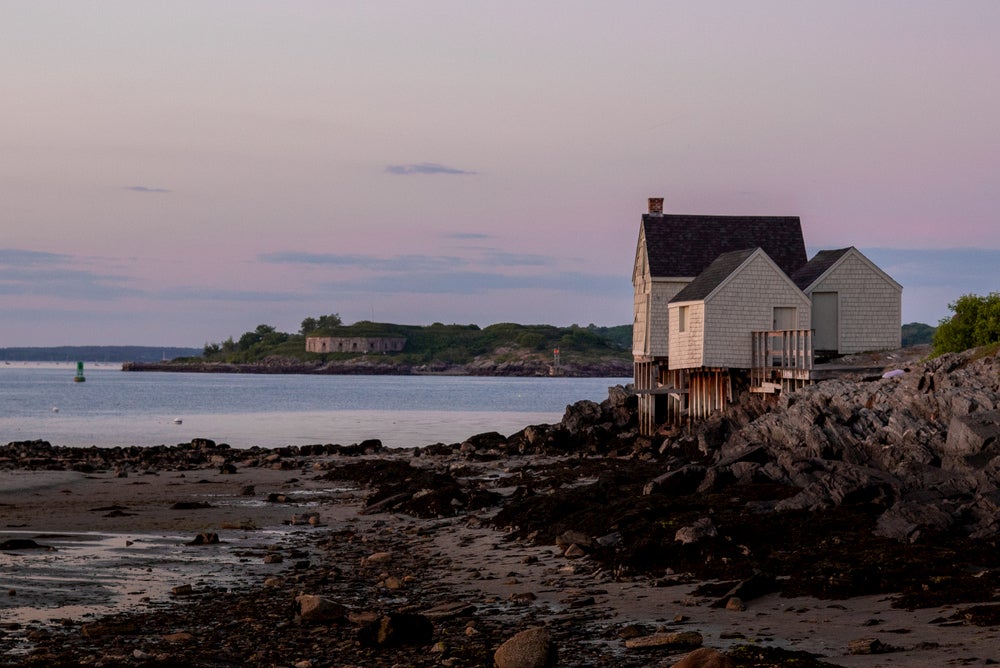 Portland Trails, a nonprofit urban land trust, is a network of trails in and around Portland for walking, biking or other human-powered transportation. You'll get to see a side of Portland that isn't afforded to you by car. There are 70 miles within the network, weaving in and out of green spaces.
If you want a bit more adventure, there is no shortage of activities to take a stab at. Some favorites?
Harbor tours
Whale watching
Hiking
Deep sea fishing charters
Sailing Charters
The Local Food is Worth the Hype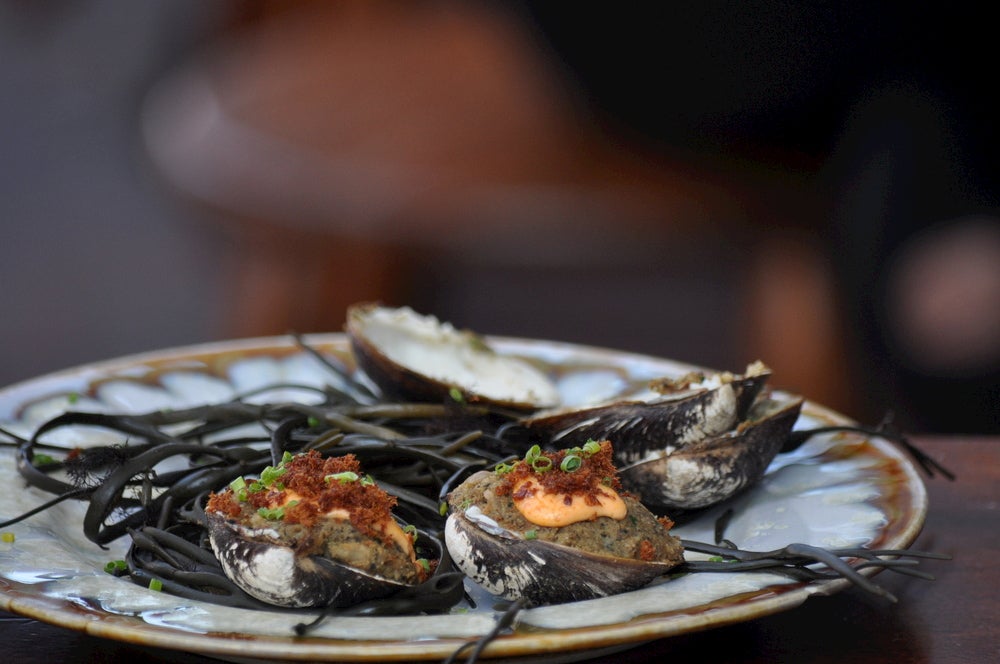 Named the 2018 Restaurant City of the Year by Bon Appetit, Portland is home to some outrageously good food. Yeah, there is fresh-caught lobster to be had, and if that's your idea of heaven on a plate, by all means, indulge. But your taste buds will be missing out if you don't stray from the lobster roll.
There are a myriad of tiny, unassuming restaurants, cafes, delis and shops that serve up incredible local eats with far-flung inspiration—and all not too far from your Portland Maine camping options. If you pass a street vendor, heed the call. Some of the best food in Portland is served up in a roadside cart.
Portland's On-Point Music and Arts Scene
For New Englanders, summer can almost cause a wave of panic; the season is so short that you have to cram everything in or you'll miss your shot. Portland seems to get that. On any given day there are outdoor concerts, oceanside music festivals and art and theatre shows to take in. It's like the city itself crams it all into one season — except without the anxiety. And aside from the outdoor music and street food, the action seems to last all year.
Basically what we're saying is that when camping near Portland, Maine, you'll have access to not only a scenic place to say, but also to a thriving downtown with winding streets that look out over the moody Atlantic. If you're like me, it'll leave an impression on you that'll keep you coming back for more, year after year.
---
Related Campgrounds:
Popular Articles:
---

---