Shari and Hutch live on the road full-time in their vintage "canned ham" trailer. Every Thursday, they're bringing us stories from the road. This week, we'll learn about what might be our new favorite way to get outside — sea kayak camping! 
---
"Where are you going with those kayaks?"
Folks will ask us this question when we're stopped at a grocery store or a gas station in the middle of the desert or a snow storm. And we answer with the elevator pitch of our lifestyle — how we travel and camp full-time, live out of our canned ham camper, and always have our boats with us.
Hamlet is a rolling adventure wagon, with enough gear to hike, paddle, or cycle whenever we want. We're playing the long game here, and while we may not always be in a location to paddle, we will be soon enough.
Sea kayaking, whether at sea or an inland lake, is one of our favorite ways to explore a coastal area and camp in remote places.
The features which differentiate a true sea kayak from all the other types of kayaks are as follows: an enclosed cockpit, a length between 14 and 22 feet (single or tandem), and enclosed storage space for gear. Unlike backpacking, which encourages minimalist food and feather-weight gear, camping out of a sea kayak offers luxuries to satisfy even the most serious glamper, while still offering plenty of physical and navigational challenges.
Here are just a few of our favorite places we've explored via sea kayaks over the past 6 years, in both the ocean and fresh water.
Saltwater Sea Kayak Camping
Maine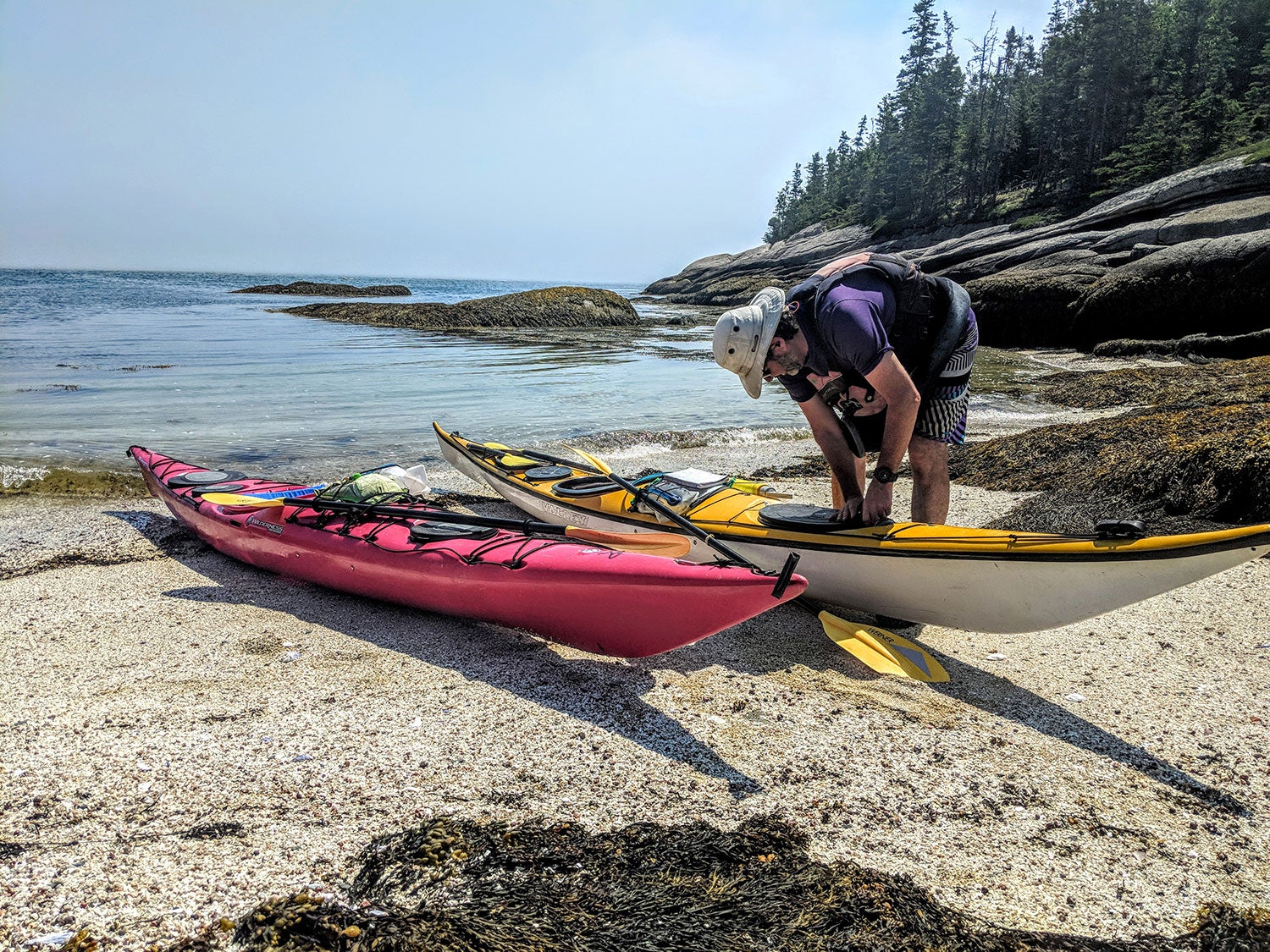 The rocky, granite coast of Maine offers over 4,200 individual islands for paddlers to explore and enjoy. As the first recreational water trail stretching 375 miles from New Hampshire to Canada, the Maine Island Trail connects some 200 wild islands and mainland sites for overnight and day use.
The Deer Isle archipelago offers some of the most accessible paddle-up island camping, all within a few miles of the put-in. The sheltered near-shore waters offer challenges for both experienced and beginner kayakers. A great book to read before heading out is AMC's Best Sea Kayaking in New England.
We have enjoyed several nights going from island to island or base camping on one island while exploring the region. We've fallen in love with this area and chose to return for the summer season of 2018 to work for Old Quarry Ocean Adventures, which offers the perfect launching spot to access this amazing location.
San Juan Islands, Washington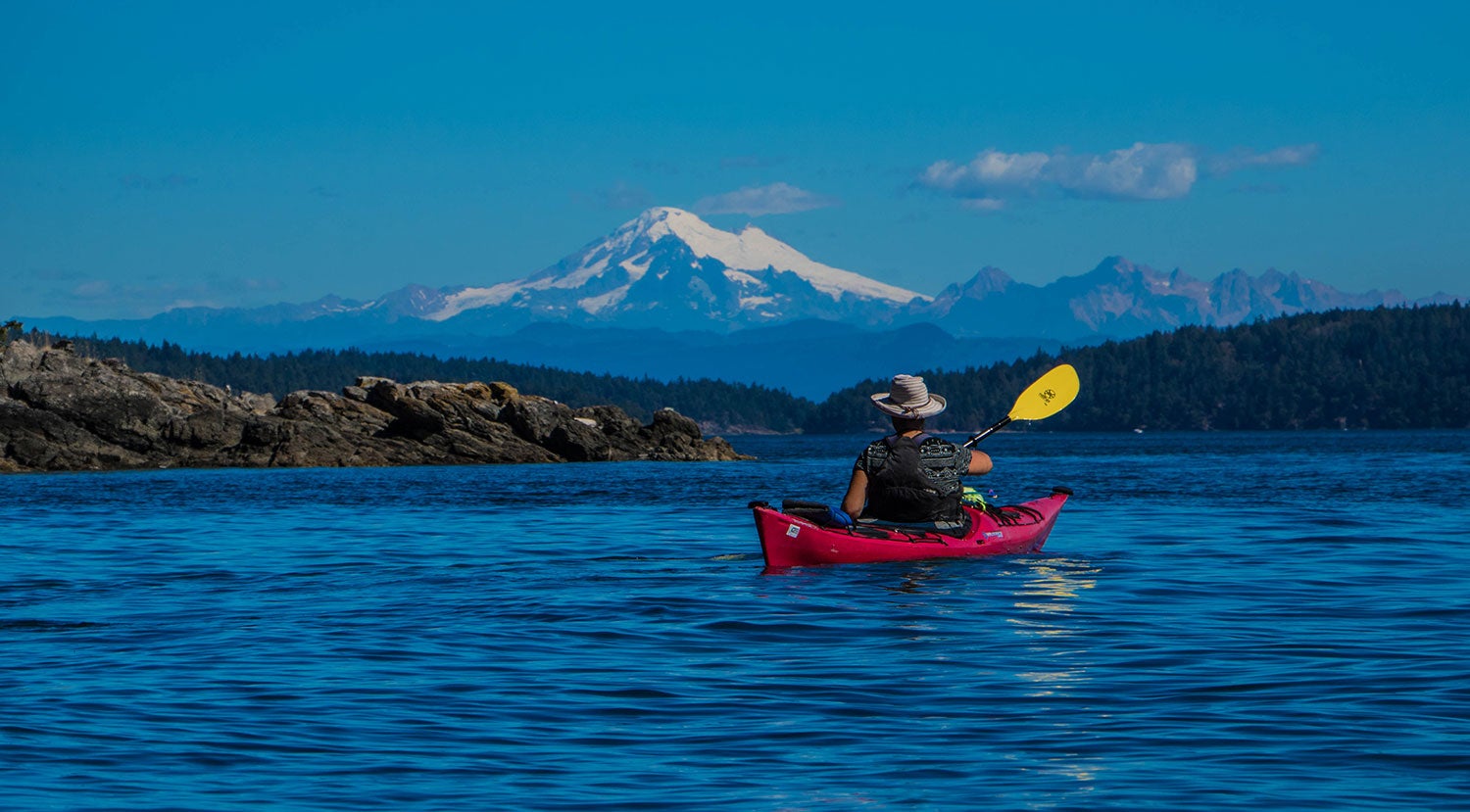 On the other side of the continent lies another salty archipelago which offers a surprising balance of the wild and the civilized.
Want to paddle on an isolated island with views of passing Orca pods, yet still be able to paddle up to a well-appointed harbor for more supplies and excellent cappuccino? Yes, please!
Our journey to this bucket list destination was a long-time coming, but it was well-worth the wait. We spent a week making an inner loop of islands starting from Lopez and spending nights on Turn, John's, Orcas, and Doe island. Ever paddle camp within a few hundred yards of a hot springs resort? Well, Doe Bay Resort is the place!
Adventures NW magazine is a great resource for stories and tips about paddling in the Pacific Northwest.
Everglades National Park & 10,000 Islands National Wildlife Refuge, Florida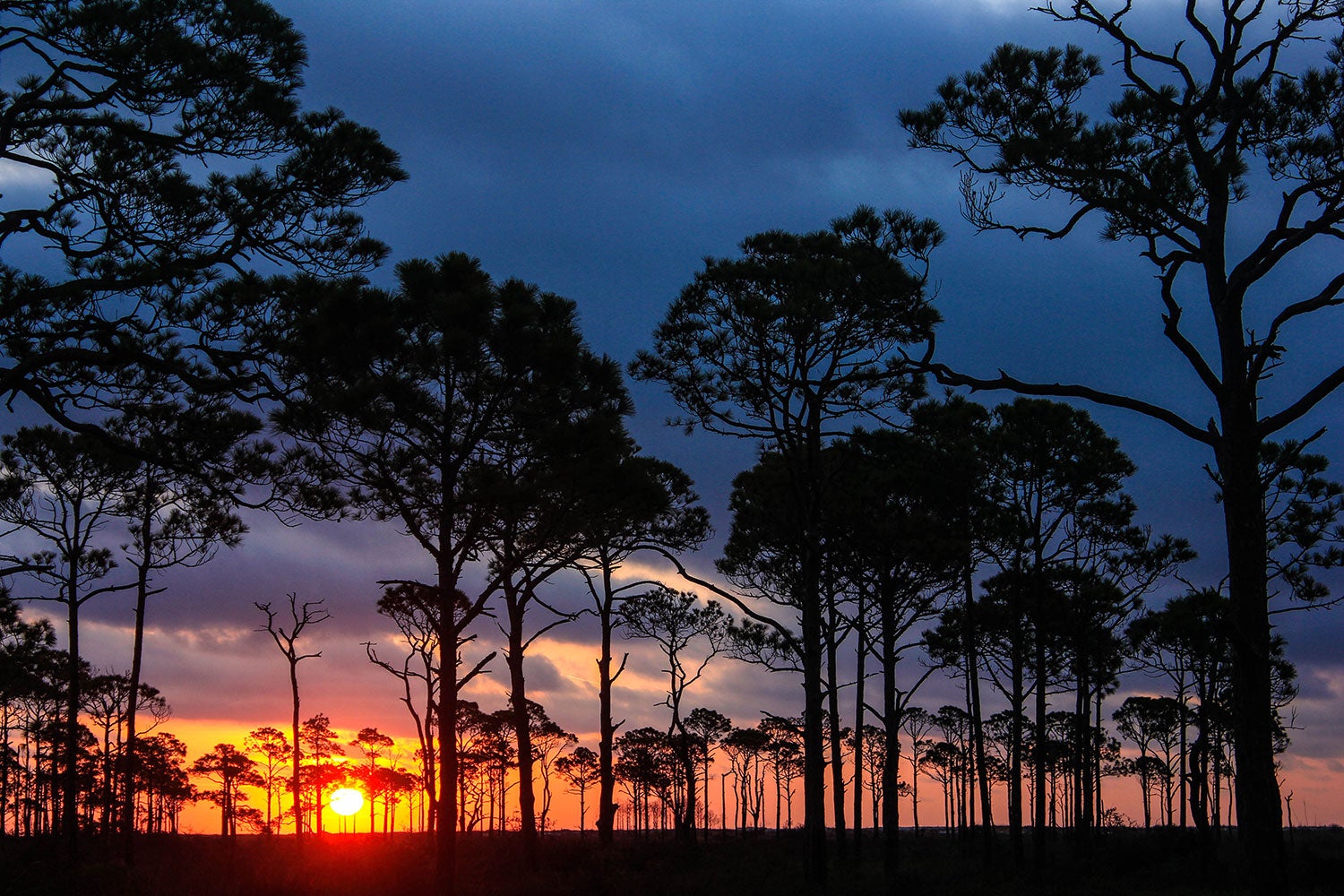 There are few places along the east coast where we can paddle and camp for days at a time without seeing a bridge, road, or marina.
Everglades National Park is one of them. This southern Florida national park is a natural wonder of the world and an amazing place to truly get away from it all.
The outer islands feature wind-swept sandy beach camps, and the inner water trail offers camping platforms known as "Chickees"– a unique sleeping experience while exploring this one of a kind place.
Check out some of our favorite "salted" sea kayaking camping spots on our list on The Dyrt.
Discover Salty Sea Kayak Camping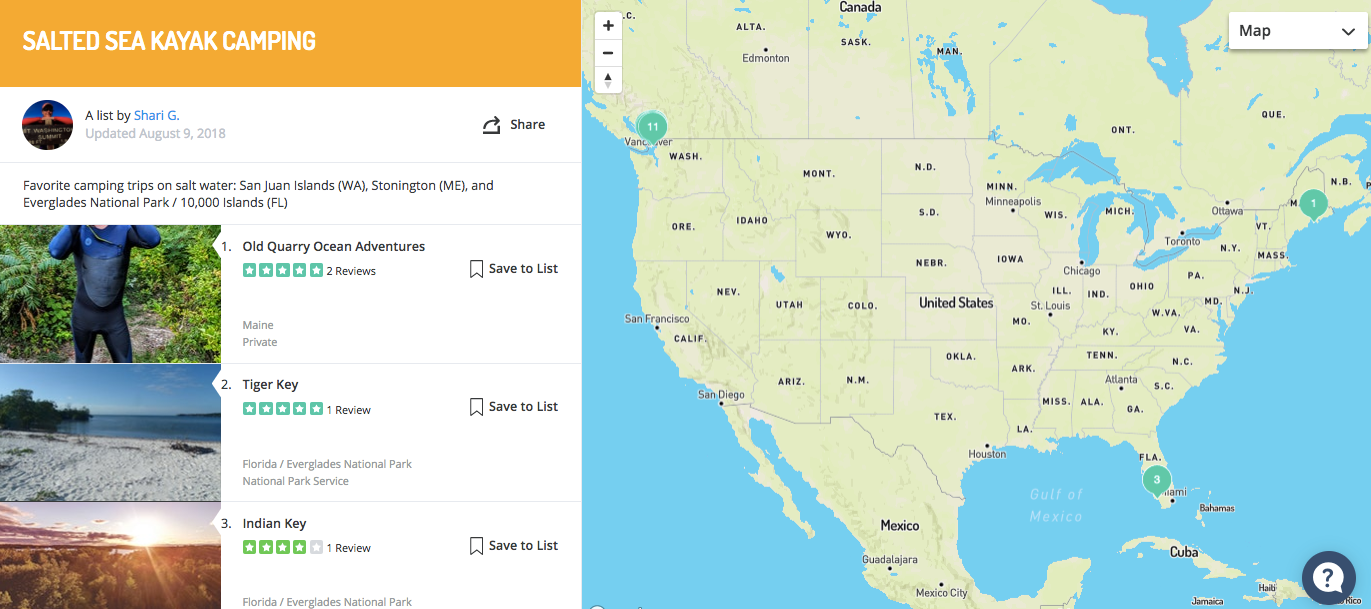 Save the List
Freshwater Sea Kayak Camping
Voyageurs National Park, Minnesota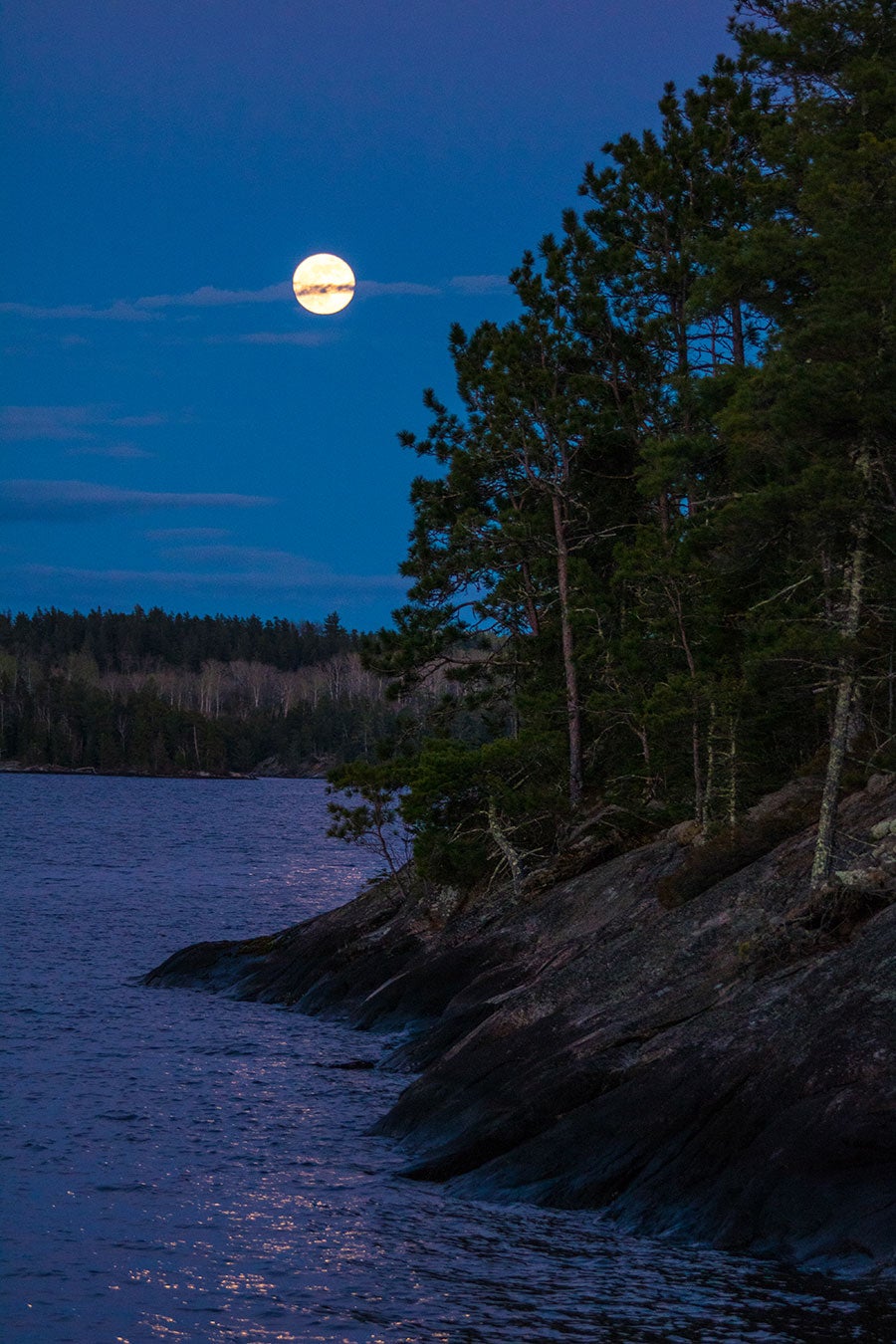 Many people have heard of the Boundary Waters wilderness forming the aquatic border with Canada in northern Minnesota, but less known is the string of fresh water islands to the west in Voyageurs National Park.
Sea kayaks are more appropriate than canoes here because of the size of the lakes and the possibility of wind. But in whatever vessel, the area can be explored for weeks on end without repeating the same campsite twice. We spent 7 beautiful days exploring via kayaks, and only saw one other kayaker in early May.
Make sure you get your permit before arriving.
Glen Canyon National Recreation Area, Lake Powell, Utah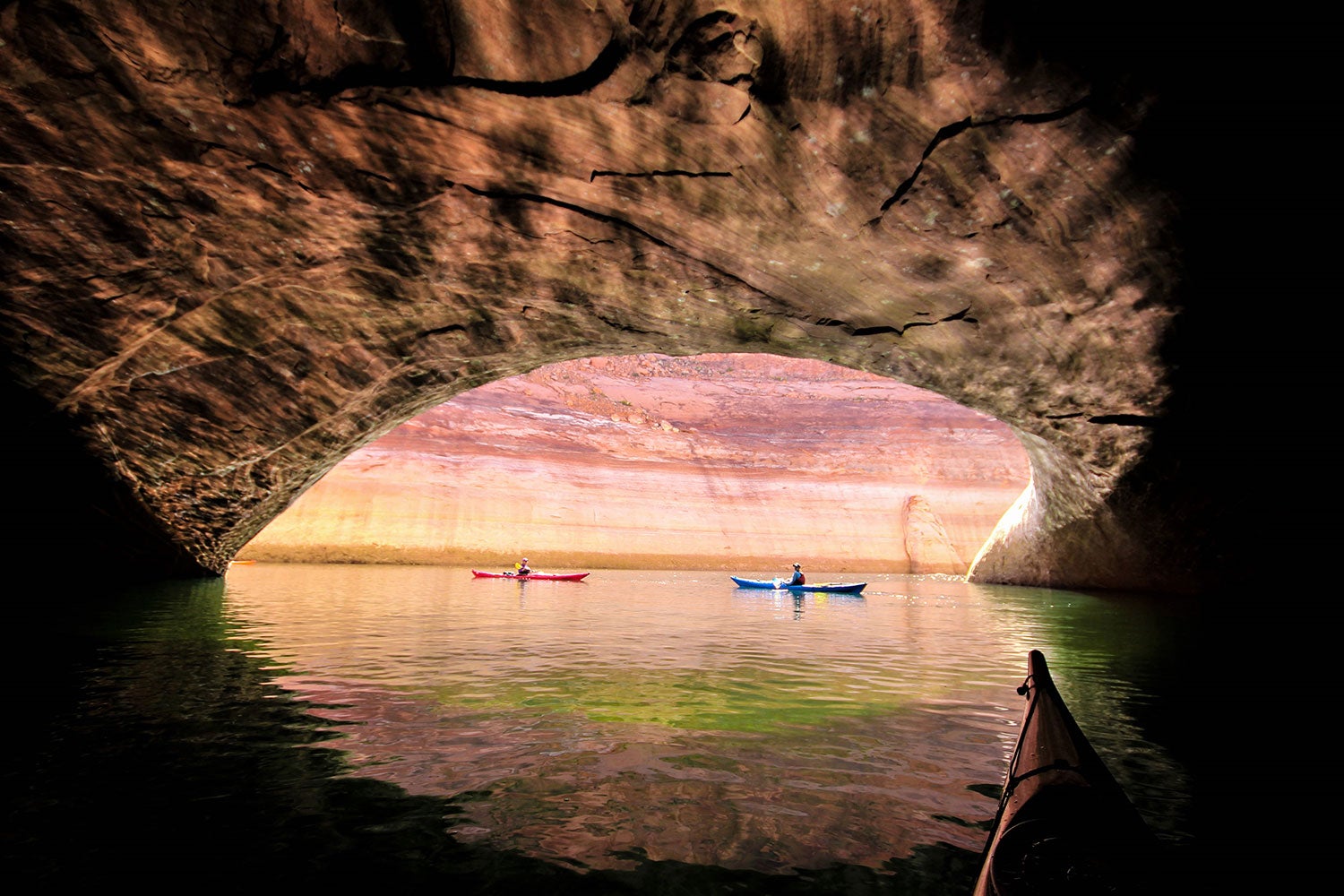 The Colorado River, combined with the Glen Canyon Dam, creates this reservoir running through the desert of southern Utah and northern Arizona.
Here the eroded banks of soft Navajo Sandstone rise directly from the cold waters of the lake, as if born new and fully formed. The mesa tops were once the banks of the raging river, which now pauses here behind the dam.
Once again, our visit was well-timed and our only lake companions were the fishermen who sped their way past us to secret fishing spots in the early morning and late afternoon. Early spring offers a quiet and mild climate for exploring deep into side canyons as well as countless areas for spending the night. The summer, however, offers another experience entirely, if the number of house boats in the harbor is any indication.
Lake Chelan National Recreation Area, Washington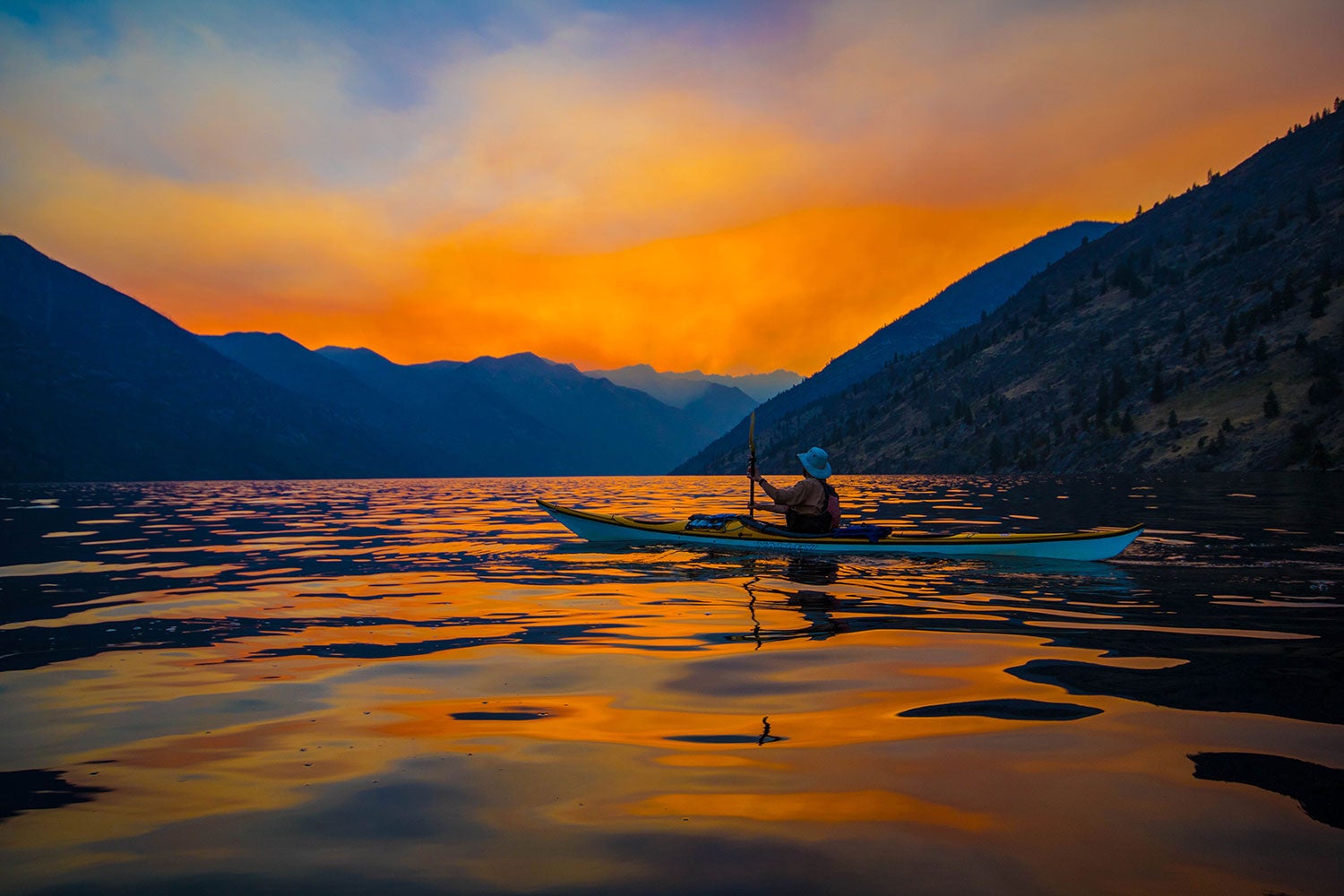 The last Ice Age gave the North Cascades its dramatic landscape, and Lake Chelan remains a narrow, 50-mile ditch carved by one glacier. This stunning lake is the 2nd largest fresh body of water on the west coast. Starting in the land-locked village of Stehekin, the only ways to reach it are on foot or by ferry.
Lake Chelan offers countless boat-in camping options along the long paddle to the more modern town of Chelan. Paddling the lake from Stehekin to Chelan is a slow journey back into society as cabins and motor boats become more frequent. We paddled the length of the lake for 6 days, as the final leg of our 18-day North Cascades crossing in August 2016.
Explore Fresh Sea Kayak Camping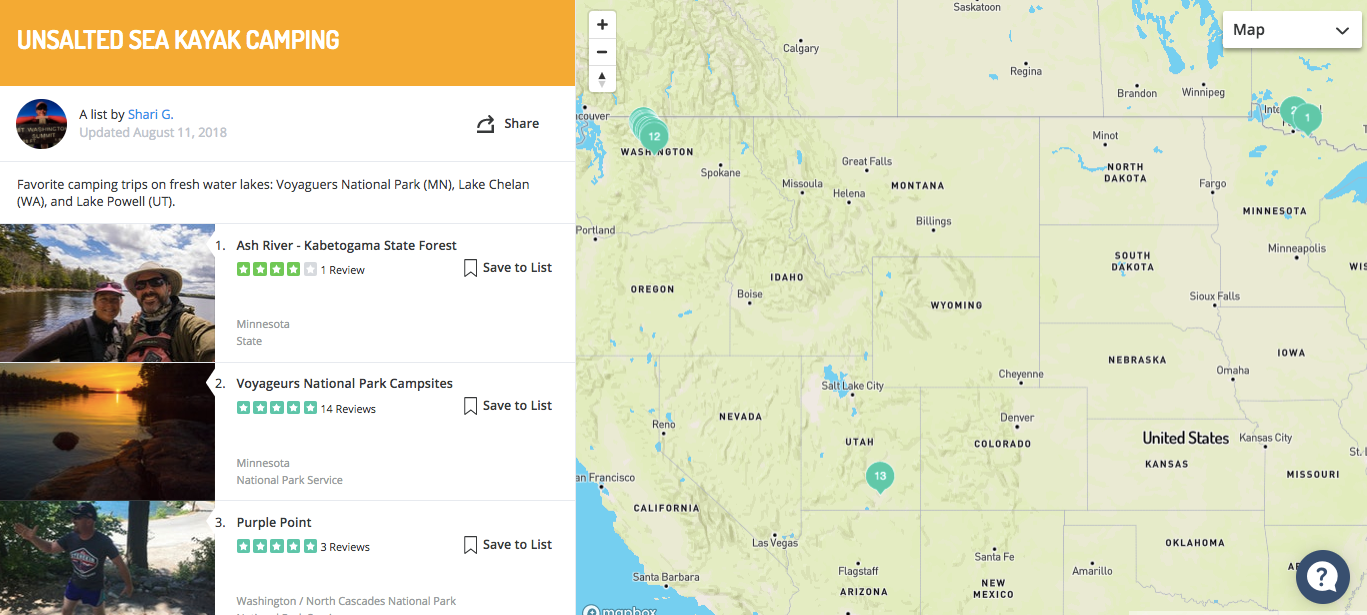 Save the List
Popular Articles: