This article about camping Hawaii's Big Island is brought to you by Red Ledge, the makers of the best camping poncho for all of the camping, snorkeling, hiking and lounging in the Aloha State.
---
The Big Island of Hawaii is the largest and most volcanically active in the Hawaiian archipelago, attracting tourists for its diverse landscapes and unparalleled outdoor recreation. A camper's utopia, this island in the aloha state boasts 12 different climate zones that include but are not limited to: idyllic beaches, theatrical volcanoes, coastal jungles and even snow-capped peaks.
Camping on Hawaii's Big Island offers island time with a tent view of the incredible Kīlauea Caldera, the longest continuously erupting volcano in the world and s'mores-roasting around a campfire near spectacular Hilo Bay, a sleepy bayside town featuring locally-owned restaurants and cafes. Camping Hawaii's Big Island also means access to the coastal jungles of Puna and the snow-capped peaks of Mauna Kea. For beach lovers, there's snorkeling in one of hundreds of opportune locations. You might even catch a glimpse at the rare Hawksbill sea turtle lounging on shore.
The Big Ol' Guide to Camping Hawaii's Big Island
There is so much to do within the 4,000 square miles of the island. Camping Hawaii's Big Island is a must, but don't forget to go snorkeling, hike in Akaka Falls State Park, and sample the infamous Kona coffee at Greenwell Farms.
We've split up the campgrounds by region to help you decide which area of the island best suits your travel and camping ideals.
Hawaii Volcanoes National Park is one of the more spectacular locales for those camping Hawaii's Big Island. Namakani Paio is located 3.3 miles west of Hawaii Volcanoes National Park, on the lower side of Mauna Loa, and just one mile from the epic Kīlauea Caldera.
The campground sits at 4,000 feet, resting at the slope of Mauna Loa, so be ready to be travelling at altitude if you aren't typically acclimated. Because it often gets rainy here, make sure to have proper rain gear, like Red Ledge's Rebel Stretch Shell Jacket, and a water-repellent rain fly. If you need to rent gear, Hawaii Volcano House hotel rents camping packages which include a tent, sleeping pads, linens, a cooler, lantern and two camp chairs.

The campground offers 16 grassy campsites and 10 camper cabins surrounded by eucalyptus and ōhi'a trees. The campsites include picnic tables, fire pits, and nearby bathrooms. There are also showers available for campers. You can bring your dogs to the campsites, but not to the cabins. Campsites are first-come, first-served for $15/night for 2-4 people, and the cabins are reservable for $80 per night. There is also a $25 fee to enter the national park, which all guests must pay.
This campground is located within the incredibly scenic Waimanu Estuarine Research Reserve in the Waimanu Valley at the north end of the island. Getting to this campsite requires a hefty, 19-mile round trip hike, so this camping spot is for experienced backpackers only. Make sure to pick up your $18 permit at the backcountry office located within in the national park.
The route is rated as difficult for its mileage and challenging terrain, but is well-worth the journey, offering serene views and undisturbed solitude. Those who decide to take on the feat must begin their journey by ascending 1200 feet in less than a mile along the Waipio Valley Road, beginning at Waipio Valley lookout. The road then becomes the Muliwai trail, which skirts through 12 smaller gulches for 5 miles before dropping into the Waipio Valley. The trail is minimally maintained, steep and eroded in places, so it can be slippery. You'll be met with astounding cove panoramas, and sweeping views of the lush Waimanu Valley.
The nine designated campsites can accommodate up to 48 total campers. Overnight parking is available at Waipiʻo Valley Artworks for $20 per day.
"Waimanu Valley is a state campground for backpacking. It starts out at Waipio Valley lookout and continues 9 miles up to the next valley over. It's a moderately strenuous hike with a pack on your back! Be prepared with water filter, rain gear, mosquito repellant and everything else you need for backpacking. Check the weather in advance because there are two stream crossings that can get rather dangerous if it rises. Otherwise this is the most fantastic paradisiacal campsite on a beach you'll find in Hawaii! Less people than the popular Kalalau on Kauai. Research this one a ton and get permits far in advance!"—The Dyrt camper Laura H.
Kalopa State Recreation Area is located in the northeast section of the island, approximately 40 miles northwest of Hilo. Kalopa is abundant in local vegetation, with an arboretum that boasts a variety of native trees and rare plants, such as the endangered loulu palms and rare native hibiscus.
The park is located at 2,000 feet, so be wary of damp and cold weather during your camping expedition. There are 3 campsites available for up to a maximum of 4 people per site, and the campground requires a permit.
Campsites cost $12 for locals and $18 for visitors. There are also 4 cabins that accommodate up to 8 people and include bunk beds, bathrooms, and showers. The cabins are $60 for locals and $90 for visitors. If you're looking to make some friends, there is a shared dining hall onsite that is available for communal cooking.
This beach park is situated along the Hamakua coastline north of Hilo, and is famously scenic and enjoyed among locals. With breathtaking ocean views accompanied by lava rocks and lush vegetation, this campground can't be beat. The winter swell is also notorious at Laupahoehoe, but for experienced surfers only.
Campers can pitch their tent anywhere on the large, grassy field in the park. There are shaded areas near the ocean and picnic tables available. There are restrooms and outdoor showers available on site, as well. Permits are required in order to camp in the park and cost $20 for non-residents.
"This place is purely magical. We had an amazing 5 days with views of the mountains and water! All the amenities you need are widely available. Lots of room for many guests. Friendly neighbors willing to help you out! What more could you ask for?!" —The Dyrt camper Christie L.
Camping Hawaii's Big Island is a tropical dream. Kolekole Beach park is particularly special, as it offers beachfront camping near gorgeous, massive canyon walls. Don't miss out on visiting the nearby Akaka Falls, it's tallest and most famous waterfall standing at 442 feet.
The campground is dispersed, so visitors can pitch their tent where they please on the large, grassy area. Camping here is budget-friendly, costing $5 per night, per adult.
This breathtaking campground is located on the south-facing shore of the epic Hawaii Volcanoes National Park, hugging the shores of aqua-blue beaches and lush emerald coastline. What's the catch? Visitors have to work for it. This backcountry site requires a 6.6-mile hike one way from the Puna Coast Trailhead at the Pu'u Loa Petroglyphs.
Once campers reach Apua, there is a small stand of coconut trees perfect for pitching a tent. Other tent sites have stone walls that provide shelter from the wind. Keep in mind there is no drinking water along this trail, so hikers need to bring all of the water for their trip with them. The National Park Service recommends 4 liters per person, per day. The backcountry camping fee is $10 per trip in addition to the park entrance fee of $25. The fee covers up to 12 people for 7 nights. Permits can be purchased online or at the Backcountry Office in the park.
Punaluu is located just southwest of Hawaii Volcanoes National Park and is famous for its black sand beaches. Due to its proximity to the national park, the beach is made up of small, black fragments of lava that stand in stark contrast to the white foam of the crashing waves. Visitors may catch a glimpse at the endangered Hawksbill turtles or green sea turtles resting lazily on the beach as well. If snorkeling is your avocation, there are plenty of snorkeling opportunities nearby, so make sure to bring your gear.
There are 22 sites available at this campground which includes a restroom, drinking water, outdoor showers, and pavillions available to visitors. Reservations can be made online. Nightly rates for adult residents are $5 per person, and $20 for nonresidents.
If you seek solitude with a view, this primitive site, located off of the Hilina Pali Road and situated at 3,200 feet, will be just your speed. The area has a dynamic landscape and is a geologists dream, providing a solid picture of Kīlauea's eruptive and faulting history.
Camping at Kulanaokuaiki is $10 per site and available on a first-come, first -served basis. No reservations or permits are necessary. There are nine sites available at the campground with picnic tables. Campfires are prohibited here, so all cooking should be done with a camping stove. If you have a four legged friend, make sure to leave them at home—no dogs or pets are allowed at the site.
Manuka Natural Area Reserve is located on the lower flank of Mauna Loa. Covering 25,000 acres of land, the reserve encompasses a wide range of diverse habitats. Visitors will find themselves anywhere from subalpine shrub-lands to lowland mesic forests and lowland dry forests. Recent lava flows to the area have caused a variety of pioneer vegetation to spring up as well. The lava flows have also carved unsurveyed lava tubes in the area. Enjoy the nearby Manuka Nature Trail, a 2-mile, family-friendly hiking loop.
The campsites are $12 per night for residents and $18 for non-residents. This is a dispersed campground that accommodates up to 10 people.
Halape Shelter is located at the southern sea coast of Hawaii Volcanoes National Park. This backcountry campsite is a favorite among adventurers who want to get off the beaten path. It can be accessed via several different trailheads:
Mau Loa o Mauna Ulu via the Keauhou Trail – 8.5 or 9.2 miles
Hilina Pali Overlook via the Hilina Pali Trail – 8.0 miles
Pu`u Loa via the Puna Coast Trail – 11.3 miles
This destination is for experienced wilderness hikers only. All trails entail a brutal hike especially on a hot day, but the end result is well-worth the hard work. The trek includes hiking in non-native grasses to a small, but scenic cove where backpackers can pitch their tents along the beach.
Backcountry permits cost $10 in addition to the park entrance fee, and can be purchased at the backcountry office or online.
"Who doesn't love camping on an isolated beach! Halape is a backcountry backpacking trip in Hawaii Volcanoes National Park. There is generally plenty of water available at the beach site but bring your water filter or purification tablets! Bring fishing gear or a knife to collect opihi to eat. Be aware of the earthquake/tsunami history of the campsite in the past – the park rangers are good about telling you what to do in case of anything! Overall it's a mini paradise with a gorgeous beach to yourself. Walk over to Halape Iki for another perfect little beach cove."—The Dyrt camper Laura H.
Kiholo stuns visitors with its lava-covered coastscapes encompassing bay views, a vegetation-rich coastline, historic lava flows, and wide-open areas. Located on the more quiet west side of the island, you'll find minimal traffic with all the views. The park is 20 miles north of Kailua-Kona.
Campsites are located along a gravel road in a shaded mesquite grove. This is a primitive site, so there are no facilities and no water. Portable toilets are provided. Camping is only available on weekends, and can be reserved 30 days in advance. Be aware that the gates are locked nightly, so campers can not enter or leave the park from 7pm to 7am. Camping rates for residents is $12/night and $18/night for non-residents. There are 8 campsites, each of which can accommodate 10 people.
This beachside campground is located a few miles south of Kawaihae on the north west part of the island. Camping permits are required. Be wary that the gates to this campground close at 9pm and reopen at 6am. After 9pm, there is no entry or exit. The campground accommodates up to 68 people.
"I camped here a few times while living on the Big Island and I highly suggest it!! Great access to the beach, a beautiful warm beach, nice hike access, cabana with gorgeous view, grills, tables, bathrooms, and showers. Can get really crowded which is annoying however this site is AWESOME!"—The Dyrt camper Tarah W.
Ho'okena Beach Park is incredibly scenic and known historically as being one of the last active Hawaiian canoe fishing villages on the Big Island. There are canoes strung along the beach where fishermen work and continue ancient Hawaiian fishing practices. Below the sea's surface, snorkel enthusiasts will find a bounty of coral and an array of colorful fish. The south swell is a great spot for surfers. Don't miss the famous sunsets against the pali, or cliffs in English.
Ho'okena offers spacious sites for tent camping. Along with a gorgeous beach, the camping area has a multitude of amenities including a concession stand, outdoor showers, barbeque fire pits, wifi, and picnic tables. The cost for non-residents is $20 per night. Permits are required.
"My favorite place to camp in Hawaii. A small and isolated beach well hidden from the average person it seems. Ho'okena is a fun place to get a feel of local vibes for sure. Great and very accommodating staff. Real bathrooms as well as fairly clean port-o-poties they provide closer to the actual campsites. Some really amazing snorkeling too!"—The Dyrt camper Bryce H.
---
This article about camping Hawaii's Big Island was brought to you by Red Ledge.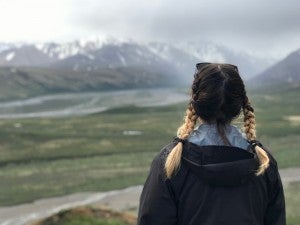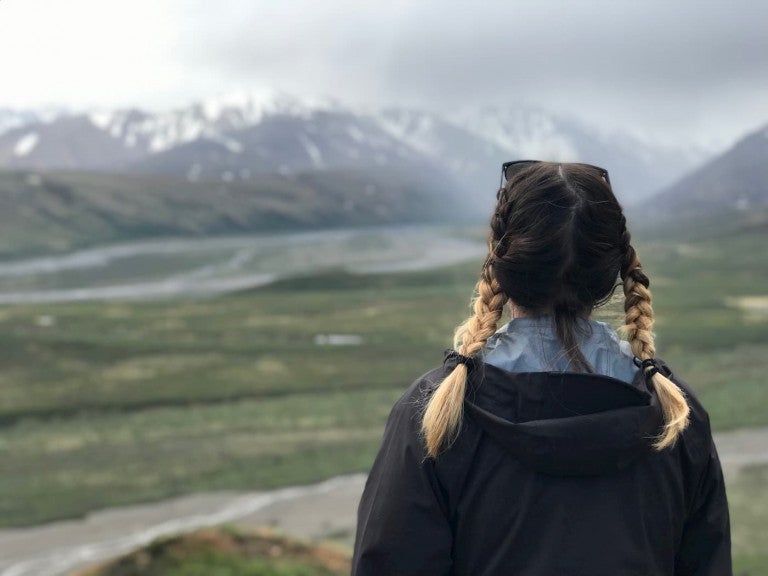 Red Ledge makes the best rain gear for hiking and camping in the islands rainy climate.
Popular Articles: