This article was brought to you by GCI Outdoor whose sunshade camping chair is perfect for hot days in the desert.
---
In a state filled with rock formations, canyons, and awe-inspiring natural features, Canyon de Chelly is a lesser-known but uniquely historical canyon located in the northeastern corner of Arizona. While Mesa Verde is known for its iconic ruins within epic canyons, Canyon de Chelly has a very similar history with equally as beautiful landscapes and fewer tourists. Although Canyon de Chelly is a National Monument, it is under the jurisdiction of the Navajo Nation instead of the NPS. Because this monument is still inhabited by Native Americans today, the regulations within the monument are a lot stricter, making access to the park more exclusive but not difficult with some advanced planning.
Camp on Ancient Red Rocks at Canyon De Chelly National Monument
Canyon de Chelly National Monument is only accessible when accompanied by a Navajo guide. There a few exceptions to this rule, including certain viewpoints and the well-trafficked White House Ruin Trail.
Three Ways to Explore Canyon de Chelly National Monument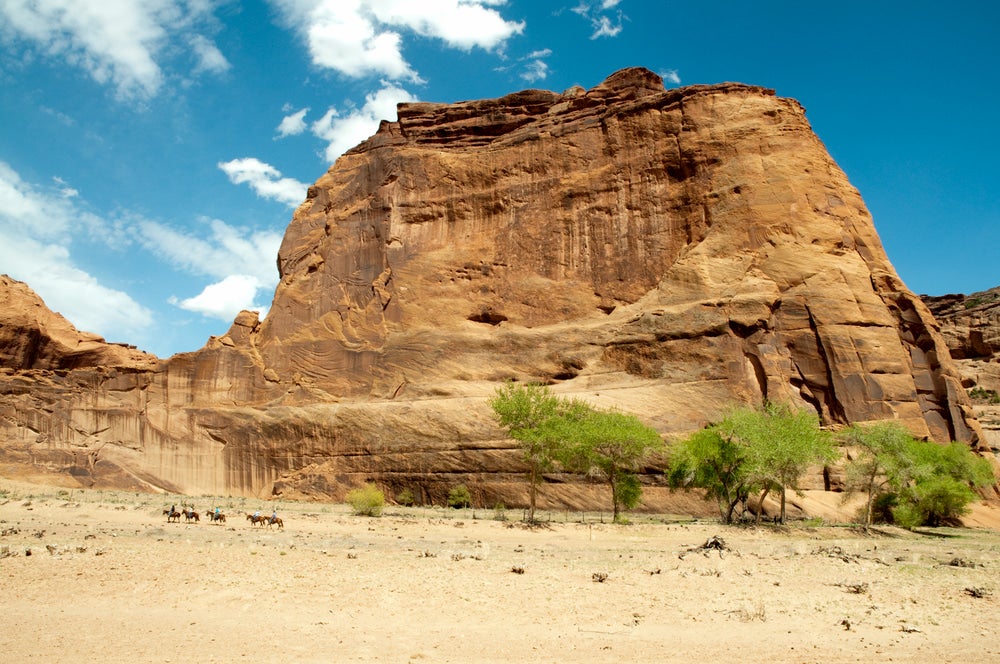 Beyond the White House Ruins Trail, no other hikes within Canyon de Chelly National Monument are accessible without a local guide. Most guides will drive you with a 4×4 vehicle to the trailhead of specific hikes. Make sure to do your research, know where you want to go, and request your hike in advance. Some of the most well-known hikes are the Tunnel Trail, Bat Trail, White Sands Trail, and Bee Hive Trail. While there are guides that will bring you into the backcountry on overnight hikes, chances are this will not be a backpacking experience because the gear is usually carried in by a vehicle.
Taking a horse in Canyon de Chelly National Monument offers the ultimate authentic experience. Trot past towering canyon walls and huddle around the campfire on cool desert nights. If you are a horse fanatic, you are welcome to bring your own horse into the park but there are also local rental services surrounding the park. You have the option to take a day trip into the park on horseback or embark on a multi-day ride through the canyon. A multi-day trip will allow you to camp within the park, eat traditional fry-bread for breakfast, and spend days soaking up the culture embedded within this canyon from visiting the hogans to seeing petroglyphs.
Driven 4×4 tours will allow for an exhilarating ride within the canyon over sand bars and sometimes through flooded areas. This is the fastest way to see the park and get up close with petroglyphs and caves. Jeep drivers will also bring you to the trails inaccessible from the border of the park for more strenuous and scenic hikes than the White House Ruin Trail. If you are interested in sleeping in the backcountry of Canyon de Chelly, check out Ancient Canyon Tours for overnight jeep trips.
See Sweeping Views of Canyon de Chelly Without a Guide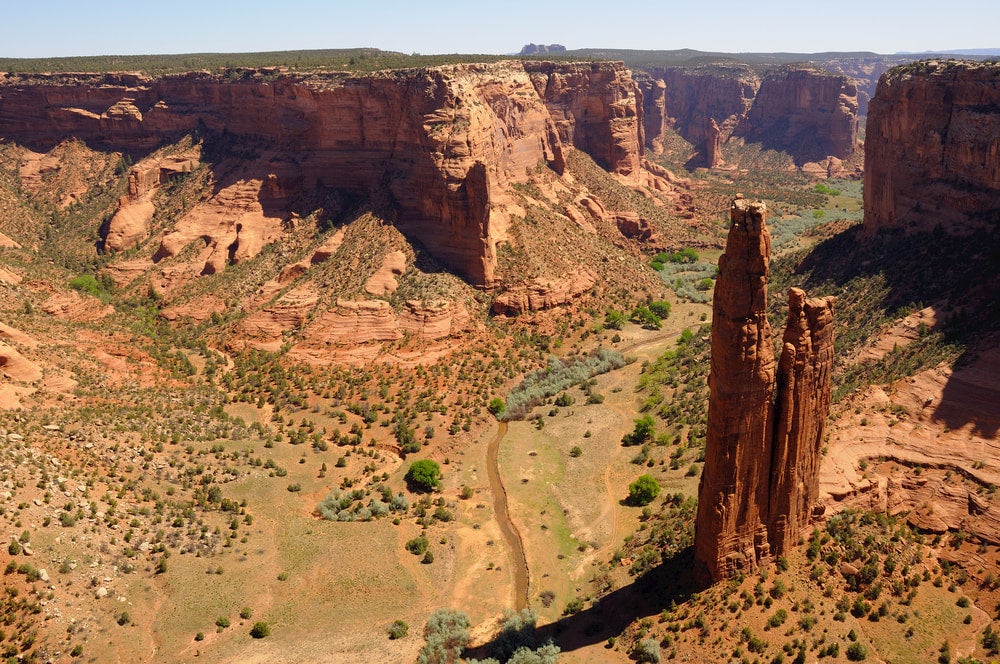 While the interior of the park has limited access, you can see Canyon de Chelly and its history from a few public access areas. These areas are perfect if you only have a day to spend in the area or are just passing through on a road trip.
Canyon Rim Views
The easiest way to see Canyon de Chelly National Monument in its entirety is from the ten overlooks along its rim. The canyon is surrounded by Canyon de Chelly Highway, a 130-mile, partially paved loop, that is completely bikeable but not recommended for most vehicles on the unpaved stretches. You can drive between these overlooks along the North and South rim drives.
White House Ruin Trail
This 2.7 mile highly trafficked out-and-back trail is the only trail in the park accessible to the public without a Navajo guide. From the White House Overlook, hike 600 feet down in the canyon through sandstone switchbacks where you will get a closer look at the picturesque ruins of the "Kinii' ni gai", or white house. This structure was built in 1060 AD by the Ancestral Puebloans and lived in for over 200 years. Make sure to bring ample water, because the return trip out of the canyon is likely the most strenuous part of this trail!
Camping at Canyon de Chelly National Monument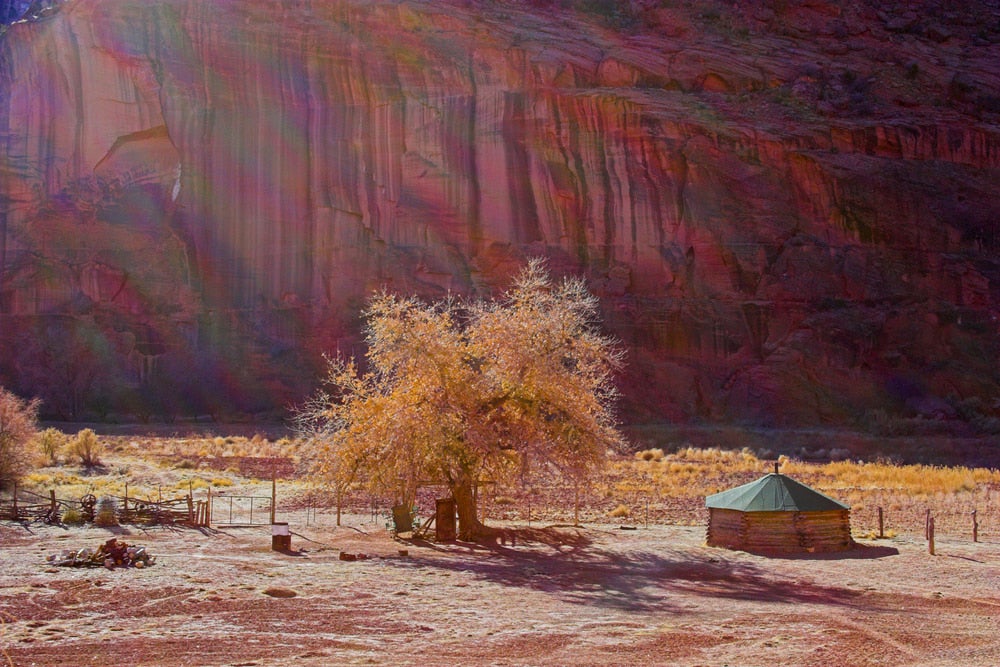 Canyon de Chelly camping is accessible by car no matter whether you are in the park or pitching a tent on the outskirts. If you are a seasoned camper feel free to drive into a campsite and pitch your tent but if you are just dipping your toes, some of the campsites and the backcountry options will provide shelters for you! If you wish to access the park in an R.V. you have two options of drive-in sites outside of the actual park.
Spider Rock campground is located on the Tse Ho Tso Plateau within Canyon De Chelly. It can be accessed from Route 7, just past the Canyon de Chelly Visitor's Center, and is open to tent campers, RVers, and anyone interested in staying in a Navajo Hogan. These dwellings have thick mud-brick walls and wooden frames. The wood-burning stove and insulated structure will keep you warm even on the coolest of winter nights in the Canyon. Spider Rock also rents tents, offer jeep tours into the canyon, and has a small market for last-minute firewood and snack purchases.
Cottonwood sits at the entrance of the park, just down the road from the visitors center. Dispersed with cottonwood trees, this is a convenient option for those looking to pitch a tent or park their RV right outside of the park.
Backcountry Camping within the Canyon
Backcountry camping is available with a guide and is accessible through hiking, horseback riding, or driving options, depending on your interests and fitness level. Camping beneath the stars in Canyon de Chelly is a once-in-a-lifetime experience and is best done from March to October. Backcountry camping does take some research. Make sure you have the right local guide and the right gear before heading into the canyon!
---
This article was sponsored by GCI Outdoors.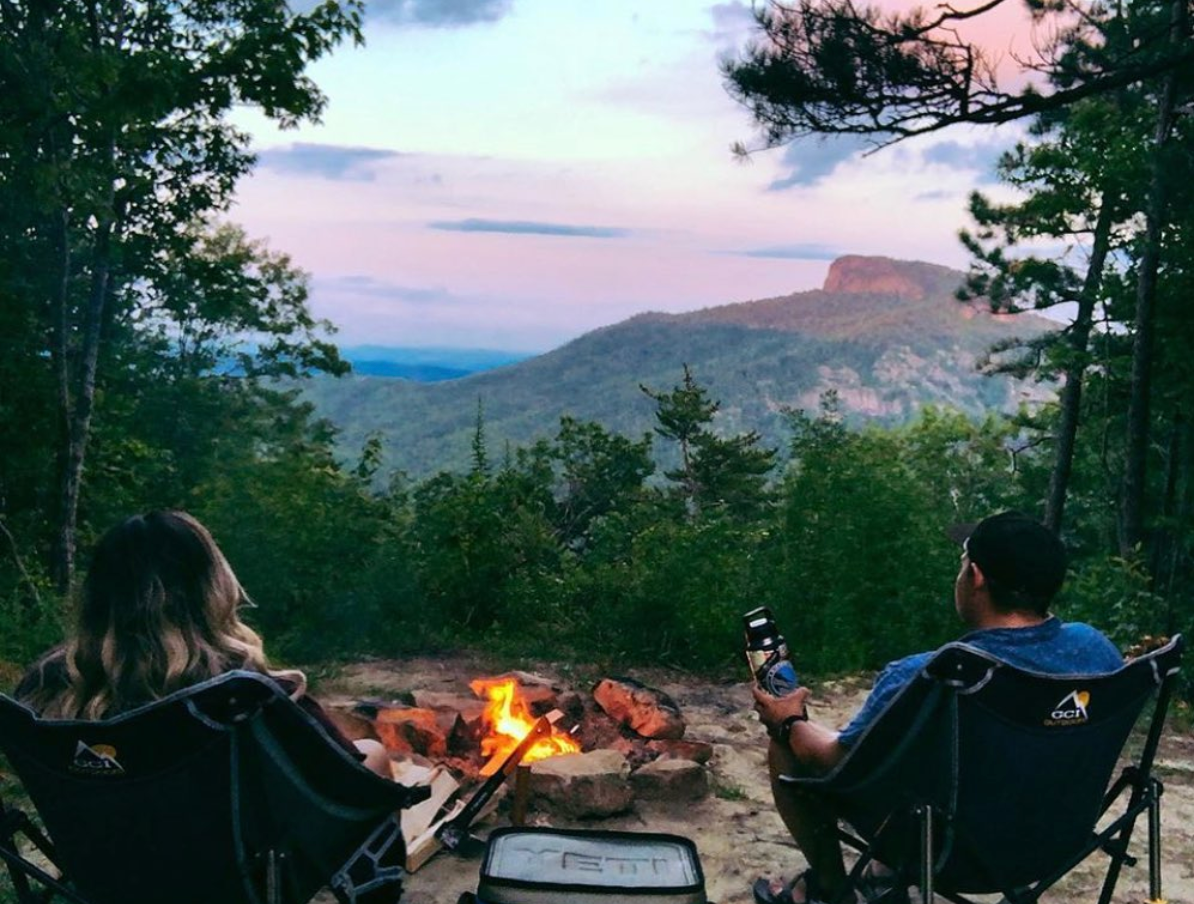 Check out their camping chairs for your next trip to the Southwest!
Popular Articles: