This article on campgrounds near Williamsport is brought to you by GCI Outdoor, whose reclining camping chairs are made from durable nylon fabric that's as comfortable as it is strong. It's the perfect way to relax, whether you're at the campground or the baseball field.
---
Nothing says mid-summer quite like hundreds of little-leaguers and their families flocking to Williamsport, Pennsylvania. Each year, the top little league teams in the country make their way to this quiet eastern town for the world-famous Little League World Series, and with great fanfare. The pint-sized baseball games are broadcast on major networks, and kids as young as 11 are given the chance to interact with fellow players from all over the world. Traditionally, the LLWS runs 10 days at the end of August, with this year's tournament spanning from the 15th of August to the 25th. Each team is decided based on regional winners, which are decided through smaller tournaments all around the world starting in the months of June and July!
Live your Little League Dreams at These Campgrounds Near Williamsport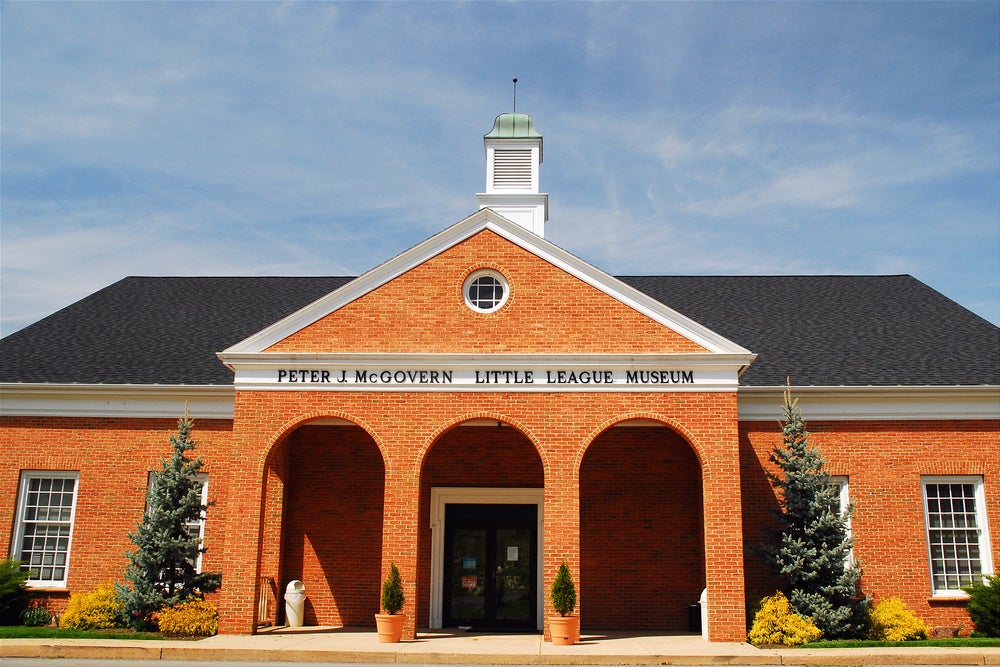 For families, friends, and fans of the little leaguers, staying in Williamsport during the LLWS can be complicated. The already small town gets smaller when thousands of participants and fans of the yearly baseball classic, so campgrounds near Williamsport and the surrounding area become viable and highly sought-after places to stay. For visitors eager to catch some of the little league action without breaking the bank, we've rounded up our favorite campgrounds near Williamsport so you can attend every game with ease.
Camp directly on the Susquehanna River at this year-round campground located just 15 minutes from Williamsport. With a boat ramp and designated fishing areas close by, as well as a variety of amenities including a playground, skate park, and soccer field, camping here is as pleasant as an afternoon of little league baseball. The campground offers 135 campsites, including riverfront, tent-only sites to give wilderness lovers a better taste of the Susquehanna natural area. This destination for camping in Pennsylvania even offers a swimming pool, open between Memorial Day and Labor Day weekend.
"We had campsite 19 – pull through with full hookups (50amp, cable, water, sewer). The site was nice and long. Even though they have had a lot of rain in this area, our jacks did not sink into the ground and the site was pretty level…Although we are only staying one day, I will certainly make this a stop the next time I am in the area." —The Dyrt camper Rick C.
This rustic campground offers tent and RV sites, cabins and cottages for rent with an array of excellent amenities to boot. At just over 30 minutes from Williamsport, this campground isn't the closest to the fields of the LLWS, but it certainly offers a pleasant camping experience along with a pool, mini golf, a game room, and regularly planned activities throughout the camping season. For folks looking for more than just little league, Knoebels Amusement Park is nearby, as well as Penn's Cave, and DelGrosso's Amusement Park. Holiday Pines has tent sites with no hookups as well as RV sites with full hookups in addition to their selection of cabins.
Have you camped here? Be the first reviewer for this site to level up your Pioneer Badge on The Dyrt!
Nestled amongst the forested hills of the Susquehanna River Valley, this KOA campground offers both solitude and proximity to Williamsport, a win-win for little league fans and outdoor enthusiasts alike. Known as one of the more convenient campgrounds near Williamsport, this KOA offers a swimming pool for the kids, mini golf, bike rentals, opportunities for fishing onsite, and even a dog park. All RV sites are equipped with electricity and full hookups, and free wifi and cable may be accessed at anytime. Tent sites at Williamsport South offer the choice for water or electricity or water only.
"One of our favorite places to camp! My daughter loves the pools, gem mining, and slushies. The farm animals are adorable. We go every year with friends who use a tent while we use a travel trailer and we've both loved our sites and the facilities. Dog park is great, too!" —The Dyrt camper Gayle B.
Close to the top of our list of campgrounds near Williamsport, Susquehanna State Park is a mere 10 minutes from downtown Williamsport. The proximity of this park allows you to take in the natural beauty of the surrounding area without sacrificing on being near the town of Williamsport itself. The Susquehanna River runs directly through the park, and offers ample opportunity for exploring via hikes and biking trails. Several of the trails in the area grant visitors excellent views of the river, and more than enough chances to view flora and fauna local to the Williamsport area. Riverboat tours are also available on the Hiawatha, a modern paddlewheeler.
"The camping area is small but worth it. A short walk from the scenic overlooks and other hiking trails." —The Dyrt camper Chuck C.
When it comes to campgrounds near Williamsport, Haleeka Campground is about as quiet as you can get, with sites located along the Lycoming Creek in Cogan Station, Pennsylvania. The family-owned campground has been in operation for over 50 years, and guests are invited to stay at RV sites complete with full hookups, which can be reserved by the night or by the month for visitors looking to make a long-term stay out of their LLWS visit. Due to Haleeka's secluded location, wildlife sightings are frequent, and local flora and fauna are regularly in bloom.
Have you camped here? Be the first reviewer for this site to level up your Pioneer Badge on The Dyrt!
Although it's a little further out than the other campgrounds near Williamsport, Ricketts Glen State Park boasts 22 waterfalls within a historic old-growth forest that attracts thousands of visitors every year. At just over 13,000 acres, this is one of the largest state parks in Pennsylvania, and includes 120 drive-in campsites near the shore of the popular Lake Jean. All campsites can accommodate RVs and trailers up to 40 feet, though hookups are not available. Cottages are also available throughout the Big Loop campground.
As far as activities go, Ricketts Glen offers free guided naturalist programs as well as numerous trails that visit several waterfalls. The main campgrounds on Lake Jean also offer trails down to the beach, which is a popular spot for swimming in the summer months.
"We had a wonderful experience. Drove our car right up to our site, had a ton of space to set up, [and] a nice picnic bench and fire pit was there. We were site 61 so the lake was 100 yards from all of this." —The Dyrt camper Tina T.
Bald Eagle State Park is a 5,900-acre wilderness area that consists of two campgrounds and innumerable opportunities for fishing, hiking, swimming, and boating. The Russell P. Letterman Campground offers 97 campsites with electric hookups and easy access to flush toilets and shower houses. In addition to their campsites, Russell P. Letterman also has camping cottages and yurts onsite for rent.
The rustic camping area within Bald Eagle State Park consists of 35 walk-in tent sites and 35 sites reserved for vehicles. Drinking water is available for these sites along the road leading into the campground, along with a sanitary dump station on the way out. For the glampers among us, the Nature Inn at Bald Eagle is a lakefront lodge that features full-service accommodations.
"We have stayed at Bald Eagle several times and have enjoyed our stay. The park has basic, water & electric as well as a few full hookup up sites. The sites are very spacious with a picnic table and fire rings and are easy to back into, even with a rig as big as ours…Very peaceful place to stay with lots to explore." —The Dyrt camper Cheryl W.
Uniontown KOA, previously River's Edge Campground, is one of the premier campgrounds near Williamsport, and offers an array of excellent amenities and outdoor access points. Located between the Youghiogheny River and the Great Allegheny Passage bike trail, this campground prides itself on its scenic position and supreme access to some of Pennsylvania's best wilderness.
Every site at the Uniontown KOA has a view of either the bike trail or the river, and activities like canoeing, biking, fishing, and hiking are all extremely popular. Like most KOA's Uniontown offers 130 pull-thru and back-in RV sites with full hookups, as well as a dog park and pool open during the summer season.
"Located on the Youghiogheny River. Many full hookups, great playground for the kids. New pool, but not open when we stayed. Staff make multiple rounds, picks up your trash and delivers your purchased firewood. Personally takes you to you site and helps you back in/pull in…All in all a thumbs up and we will likely be returning." — The Dyrt camper Rob S.
Just 25 minutes from Williamsport, Sheshequin is one of the top campgrounds near Williamsport, large-in-part due to its proximity to Pennsylvania's best trout streams. In addition to that, its scenic setting and spread out campsites make it a top destination for visitors throughout the camping season. The campground sits on a relatively open plain, and includes a playground, basketball court, and volleyball court to keep young ones and adults entertained throughout their stay. Sheshequin offers RV sites with water and electricity, as well as an on-site cabin for rent. Several smaller tent sites surround the property as well.
"Nice hosts, well maintained. Nestled in between mountains and right long Lycoming Creek, this Campground is close to great hiking and fishing opportunities. They have a nice group area with large pavilion. Reasonably priced." — The Dyrt camper James P.
Ravensburg State Park is set in the Tiadaghton State Forest, and offers 78 acres of excellent camping, hiking, and exploring just 25 minutes from Williamsport. All campsites at Ravensburg are first-come, first-served. The campground is open from early May through late September, many of the 21 available sites are placed conveniently along the Raunchtown Run, a small mountain stream that runs through the park. Bringing your furry friends along? All sites are pet-friendly, and each individual campsite comes with its own picnic table and fire ring. Restrooms are also available onsite, and are maintained often.
"Overall, this park was very nice. I wanted a place to stop overnight, and this worked out really well. I would camp here again." — The Dyrt camper Sarah C.
---
 This article was brought to you by GCI Outdoor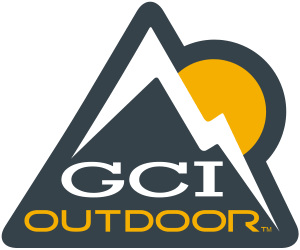 Check out GCI Outdoor's premium collection of chairs for sporting events today, and discover next level functionality and comfort!
---
Related Campgrounds:
Popular Articles:
---

---