If you're planning a trip to Florida for your next camping vacation, getting to the beach is likely your primary goal. Who doesn't love waking up to the sound, smell, and sight of the ocean?
With these six Florida RV parks on the beach, just open your door to enjoy a walk at sunset, beachcombing, or a swim in the warm water.
This RV resort is on the Atlantic Ocean between St. Augustine—32 miles north—and Daytona Beach—30 miles to the south. The sites are on a seawall, and the park boasts an impressive 1,500 feet of beach.
All 64 shoreside sites have full hookups, including water, sewer, Wi-Fi, and electric with 50-amp service.
Depending on the site you get, you either have to back in or pull in. Panorama sites at either end of the row are slightly larger and rent for a bit more per night. Pricing varies according to season and day of the week. Race week and holidays are also more expensive. Depending on when you go, you may pay anywhere from $135-240 per night for Premier Beachfront sites.
Beachfront sites vary from $120-215 per night, but you can also pay between $2,300-3,000 monthly. Oceanview sites are a bit more affordable, ranging from $80-150 per night, or $1,400-1,850 monthly. Camper's Village sites are all back-in and range from $65-125 per night and $1,000-1,550 monthly.
Four Camptown Cabin sites range from $150-275 per night and two Camper's Village Cabins from $125-190 per night. If you want to experience a piece of home on the beach, you can rent the Oceanview Tiny Home Cabin for $110-175 per night.

Tent camping is also allowed. Plus, every site on the property has a concrete patio, where you can set up a beachside dinner with a magnificent view. One final note to mention, there is a 3-day minimum stay on all holidays and during popular events.
Close to Fernandina Beach and located in a Civil War-era fort, this state park has two campgrounds within its boundaries. One of the campgrounds is on the Atlantic Ocean and the other sits on the Amelia River.
All 19 RV sites have back-in parking and electrical hookups for 30 amps. The sites are $26 a night, plus tax and a reservation fee of $6.70. The park also offers 32 combination RV/tent sites and 7 tent-only sites.
Many sites are directly on the water, while others are set back in the trees. The tree-protected sites can be helpful if there's a lot of wind coming from the Cumberland Sound.
With historical interpreters at the fort and lots to explore, this RV park is a great educational experience. If you enjoy history and natural beauty, this Florida RV park on the beach is the perfect destination.
Located in the beautiful Florida Keys, the ocean surrounds this state park, so all of the sites are waterfront with amazing views. Long Key is a 965-acre state park, which also sits on the Florida birding trail. So, binoculars are a necessity if you want to spot some rare avian specimens.
The nature walk leads you through the natural wonders of the Keys, and the beach boardwalk meanders through the mangroves. Camping sites are $43 per night, plus an admission fee of $4.50 for 1 person, or $5.00 plus $0.50 per person for 2 or more people.
The 42 RV sites can also be used for tents and are back-in only. There are RV/tent sites, single tent sites, and dispersed camping sites. They have water and 30-amp electric hookups available on-site. Fair warning, bugs can be abundant in the summer months and there's no boat ramp available in the campground.
With 200 sites to choose from, this privately run campground is in the heart of Miramar Beach, on the Gulf coast. Every RV site has a spectacular view of the glittering Gulf of Mexico and white sands of the beaches.
The 55 RV sites are 25 feet wide and can accommodate any size rig, and come with water and electric, but no sewer. There are 7 tent sites, and sleeping tents are allowed with RVs in the Upper and North Upper park sites.
There are also 19 cabins and small glamping tents which can be combined with a small RV no bigger than 20'. A "honey wagon" service—which is a truck that comes to empty your RV holding tank—is available at a small fee.
Farther away from the beach, sites have stamped concrete patios, picnic tables, and full hookups. Laundry service and clean bathhouses make this a premier RV destination.
Prices range from $112 and up, depending on how close the site is to the ocean and the time of year. In some circumstances, you can rent sites by the month. It's pricey, but many guests say that, with the unbeatable views and premium amenities, it's entirely worth the cost.
There's also dispersed camping, cabins, tent sites, and group camping areas. The campground even has a pool and other amenities for the guests to use.
Ten minutes from scenic Destin, Florida, and only 4.5 hours away from New Orleans, this park should be at the top of your Florida vacation to-do list. Unfortunately, one bit of bad news is that pets are not allowed at the campground, due to county and beach health codes.
Part of the Gulf Islands National Seashore, Pensacola Beach RV Park is on the barrier island of Santa Rosa in the Gulf of Mexico. The very best of this park's beautiful sites are the ones that sit right on the beach.
Prices range from $70 to $1,825, depending on what site you'd like and how long you're staying. The sites have concrete pads to even them out, plus electric, sewer, and water hookups are available. Back-in and pull-thru sites are available. A small market on-site makes it easy to outfit your RV's pantry. Plus, the park has laundry facilities and a pool for guests to enjoy.
You can also rent a Tiki Room, Tiki Hut Hideaway, or a Tiki Suite for those who don't have an RV but love the RV camping atmosphere. Tents and pop-up camping are not allowed.
And for a plethora of food and shopping options, Pensacola Beach Pier is just a short walk from the park. The pier juts out into the Gulf, while the connected boardwalk is where you'll find eateries and shops abound.
If opening your RV door and stepping onto warm sand, while being surrounded by the sounds of waves, is your idea of heaven, then Red Coconut RV Park is for you. This park may be one of the best spots for visitors to enjoy the Florida Gulf Coast. Located in Fort Myers, this park has 41 sites, allows tent camping, and is privately operated.
All the sites have full hookups, Wi-Fi, basic cable access, a picnic table and a cement patio. Guests in the park also have access to grills and a huge clubhouse. Not to mention, Red Coconut RV Park often hosts special events for their guests to enjoy.
There are 4 different rows of back-in or pull-thru sites, and prices vary according to how close the site is to the ocean. Specifically, pricing ranges from $114 for the front row to $94 for the fourth row back. Since beachside sites are at a premium, these sites are quite close together. You will get to know your neighbors well, which is one of the most exciting aspects of RV life.
Regardless of which park you end up at, if your wanderlust leads you to the coast in the sunshine state, any of these Florida RV parks on the beach are great places to spend your time.
There's nothing quite as relaxing as falling asleep to the sounds and smells of the ocean and walking out of your RV onto warm, soft sands. With sites large enough for most rigs, and with full hookups galore, we recommend putting these RV parks at the top of your Florida trip plan.
---
This article was brought to you by Banner & Oak.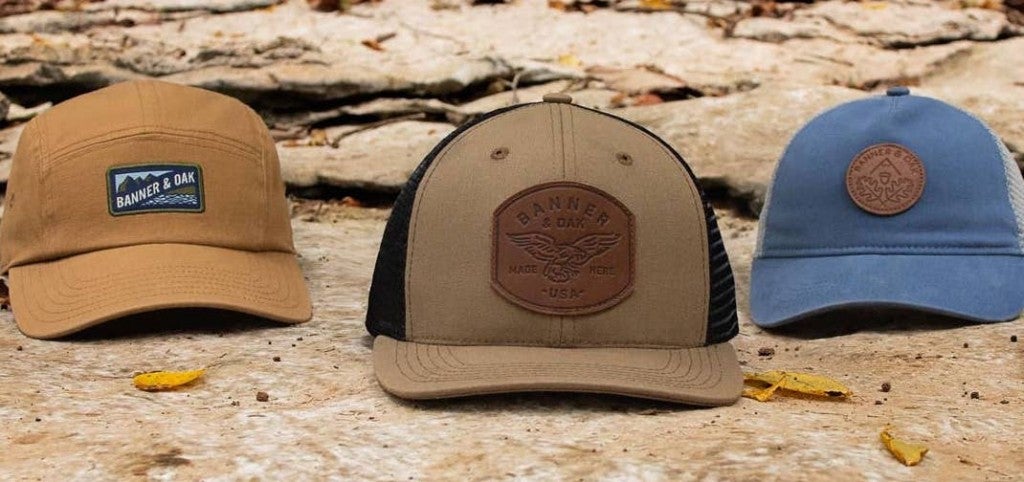 Check out their great selection of snapback hats, trucker hats, and more!
---
Popular Articles: