At The Dyrt, we share camping tips from our community of campers and campgrounds. With so many campers staying home, we continue to share this info so you can plan future camping trips across the U.S.
---
This article about camping in Northeast Michigan is brought to you by Tentrr. If you're looking to take your camping to the next level, you can't go wrong with glamping in Michigan at one of Tentrr's 30+ sites across the state.
---
The area of Michigan that is next to Lake Huron is known as the "thumb of Michigan," because the peninsula juts out into the waters of gorgeous Lake Huron. From mesmerizing waterfalls at Tahquamenon Falls to the unbelievable views of Pictured Rocks National Lakeshore, camping around Lake Huron offers unlimited options for hiking, biking, watersports, and more.
At 200 feet wide and 50 feet high, Tahquamenon Falls is one of the largest waterfalls east of the Mississippi River. With 40 miles of hiking trails ranging in abilities and 13 inland lakes, this park is situated on the perfect spot for Lake Huron. History lovers staying at Tahquamenon Falls 1 State Park can enjoy the nearby Shipwreck Museum. There are electric hookups at each campsite as well as a boat ramp, showers, and water hook-ups. Five miles from the small town of Paradise, this is a nature lover's dream-come-true.
"The campground is always clean, quiet, and beautiful. Some sites even back up to the river and make for a soothing night's sleep for tent campers after hiking the miles of trails near the campground."- Corey M.
Campground Details
Price: $20-23
Number of sites: 90
RV sites: Yes
Fires allowed: Yes
Pets allowed: Yes
---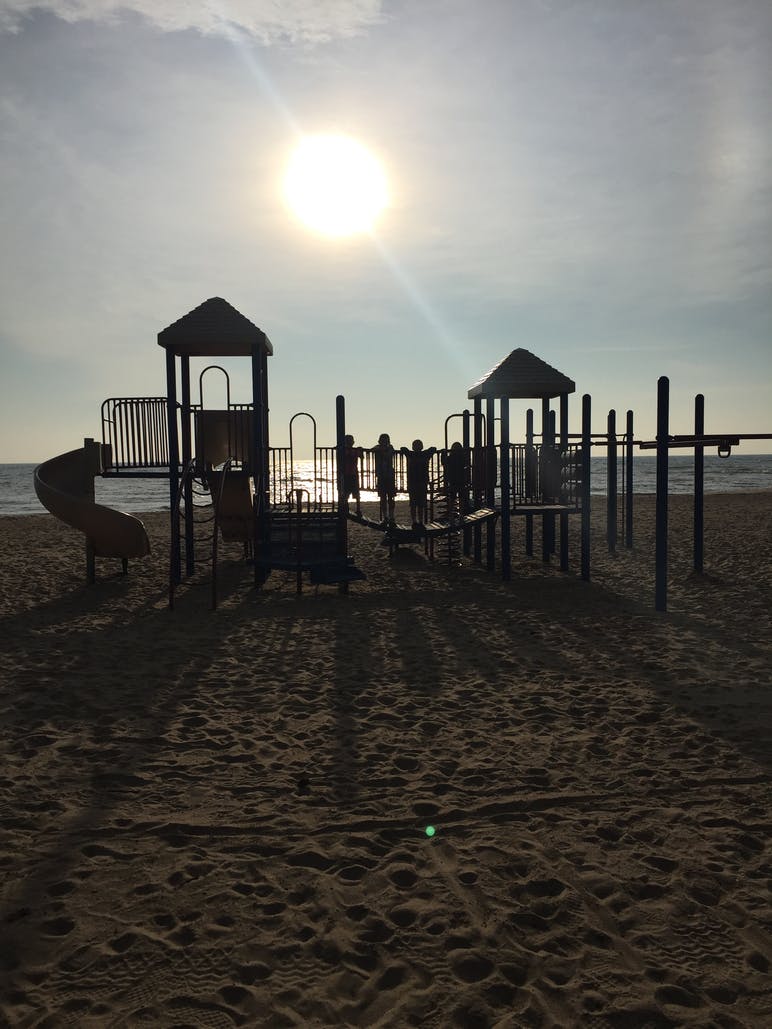 Wagener County Park has 132 acres for you and your family to explore. With tons of opportunities for fishing, hiking, playgrounds, and picnicking, this is a perfect campground on Lake Huron for a family outing. If you fancy some time in town, Harbor Beach is close by to Wagener County Park and has a theater and some great restaurant choices.
"Lakefront playground, rained really hard and flooded our site, but it's a nice campground."- David B.
Campground Details:
Price: $24-78
Number of sites: 96
RV sites: Yes
Fires allowed: Yes
Pets allowed: Yes
---
This park offers a combination of day-use attractions and camping. Located directly on the tip of northeast Michigan's thumb that protrudes into Lake Huron, this campground is on the water so it boasts some gorgeous sunsets. Kids love the sandy beach and adventure golf park nearby. The Oak Beach County Park also hosts annual events such as pig roasts, karaoke, halloween weekend, and movies.
"Friendly clean and nice beach… we will come back and recommend Oak Beach to friends…"- Mike C.
Campground Details
Price: $37-42
Number of sites: 55
RV sites: Yes
Fires allowed: Yes
Pets allowed: Yes
---
On 300 acres of gorgeous lake coastline, rounded sand dunes, and dense forests, this campsite is not to be missed. The 4½ miles of trails are open and groomed even in the winter season for cross-country skiing, and detectorists can enjoy looking for treasure in the metal- detecting area. Hoeft State Park offers lots of campsites and one lodge, complete with fridge and grill, on the stunning coastline of Lake Huron.
"This is a beautiful state park with the best of pure Michigan woods and Lake Huron sandy dunes and beaches. Very family and pet-friendly but also quiet and peaceful for couples who just want to get away"- April P.
Campground Details
Price: $20-41
Number of sites: 144
RV sites: Yes
Fires allowed: Yes
Pets allowed: Yes
---
This undeveloped state park offers glorious sunset views along Lake Huron with 4,118 acres of untouched lands abutting miles of coastline. Negwegon State Park is a dedicated Dark Sky Preserve, which means it is ideal for stargazers. If you're looking for a camping experience that makes you feel very far from the hustle of the modern world, this park, with only four primitive campgrounds, fits the bill.
"Sand, pine trees, vault toilet, fire ring, gorgeous views, serenity, bear pole – my family adores this place. It is possibly the nicest camping we've done in Michigan."- Margaret W.
Campground Details
Price: $15
Number of sites: 4
RV sites: Yes
Fires allowed: Yes
Pets allowed: Yes
---
Located directly on the tip of the thumb on Lake Huron's Saginaw Bay sits this state park. Water views include both the bay and Old Pinnebog River. There are several modern campsites with astounding water views, and there are also raised platforms on the dunes for picnics. Port Crescent State Park is a Dark Sky Preserve, so star-gazing is a must.
"The private beach was our favorite feature of the campground. The sand was white and soft with a volleyball net; it was never too crowded. There are a ton of things to do in the area: Hiking, biking, kayaking, swimming, horseback riding and a Dark Sky Preserve."- Janessa L.
Campground Details
Price: $33-52
Number of sites: 142
RV sites: Yes
Fires allowed: Yes
Pets allowed: Yes
---
This state park is named after the Pointe Aux Barques Lighthouse and sits amid 120 acres. With several choices between primitive and modern campsites, as well as RV sites and cabins, Lighthouse County Park has a magnificent view of the lighthouse. The beaches are not ideal for swimming because they are rocky, but there are a ton of hiking, boating, and kayaking activities available. The Pointe Aux Barques Lighthouse was an important navigational point in transportation on Lake Huron and the rest of the Great Lakes.
"Large and very open grounds right on Lake Huron, plumbing, electrical, some playgrounds and of course, the lighthouse. Enjoy beautiful sunrises and clear dark skies over the open water for star-gazing. Plus, a constant breeze makes it always cool and very low mosquitoes."- Rachel K.
Campground Details
Price: $37-73
Number of sites: 110
RV sites: Yes
Fires allowed: Yes
Pets allowed: Yes
---
Anywhere you choose to camp in Northeast Michigan, sitting amidst the clear waters of Lake Huron is breathtaking. For more Michigan camping on lakes and inland, check out The Dyrt's list of best camping in Michigan.
---
This article about Northeast Michigan camping was brought to you by Tentrr.
Their luxurious camping tent rentals are perfect for glamping in Michigan and beyond!
Popular Articles:
---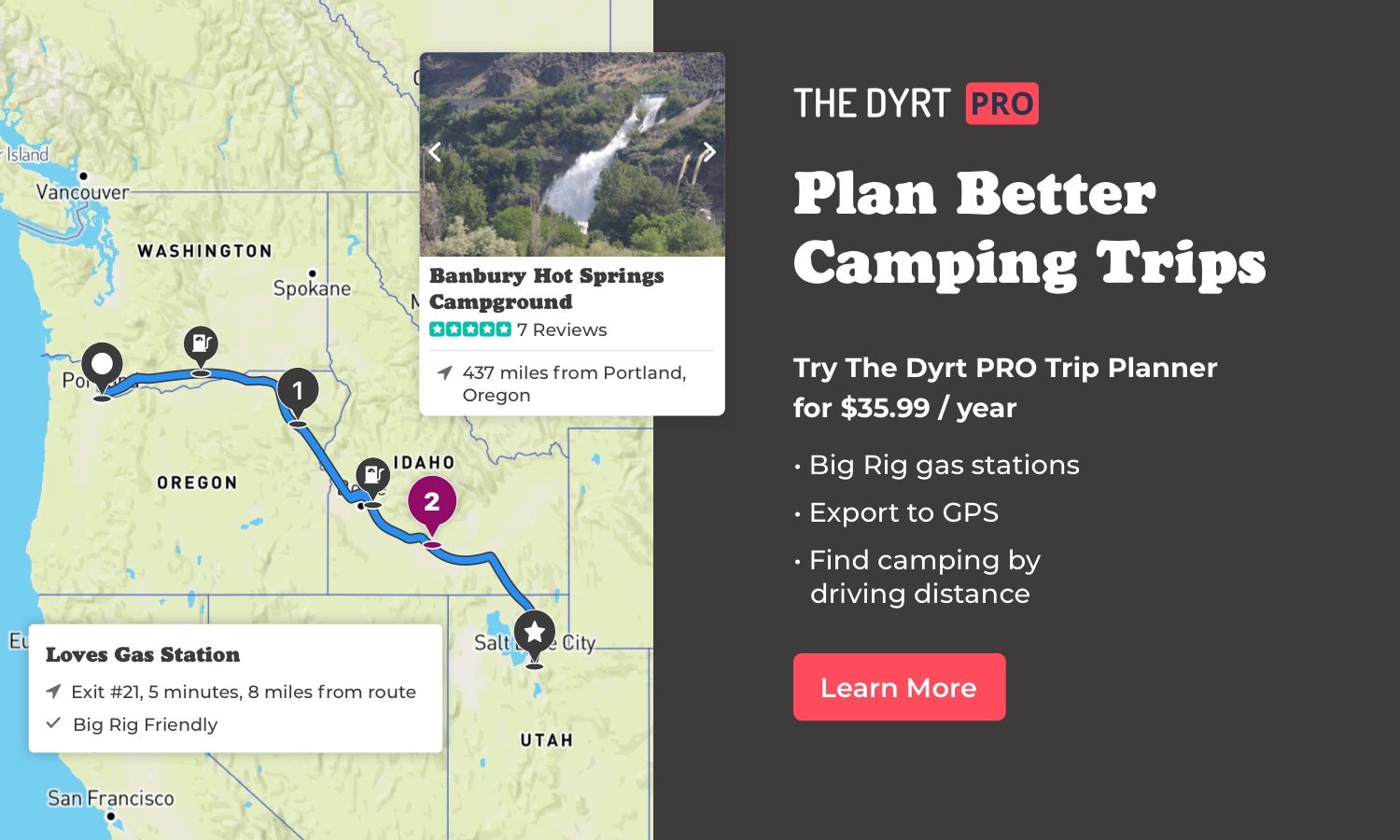 ---