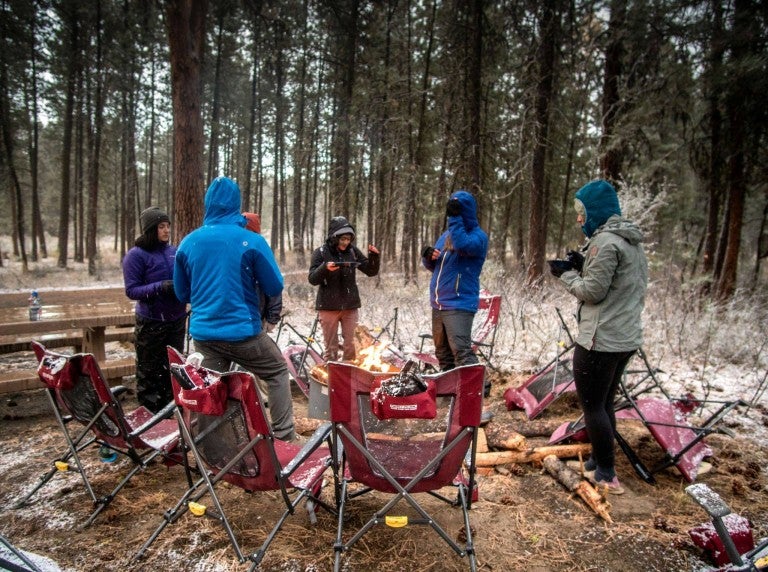 This article about Wisconsin's Apostle Islands is brought to you by GCI Outdoor. Relax in serious comfort after a day on the water, in their best-selling outdoor rocking chair. 
---
Wisconsin's Apostle Islands provide kayakers with a maze of sea cliffs and caves to explore. The emerald water, flora and fauna, and the towering rock formations make for a top-tier kayaking destination that shouldn't be missed.
Here's The Dyrt's guide to all things Apostle Islands—to help you make the most of your time in this boating paradise.
What to Know about the Underrated Apostle Islands in Wisconsin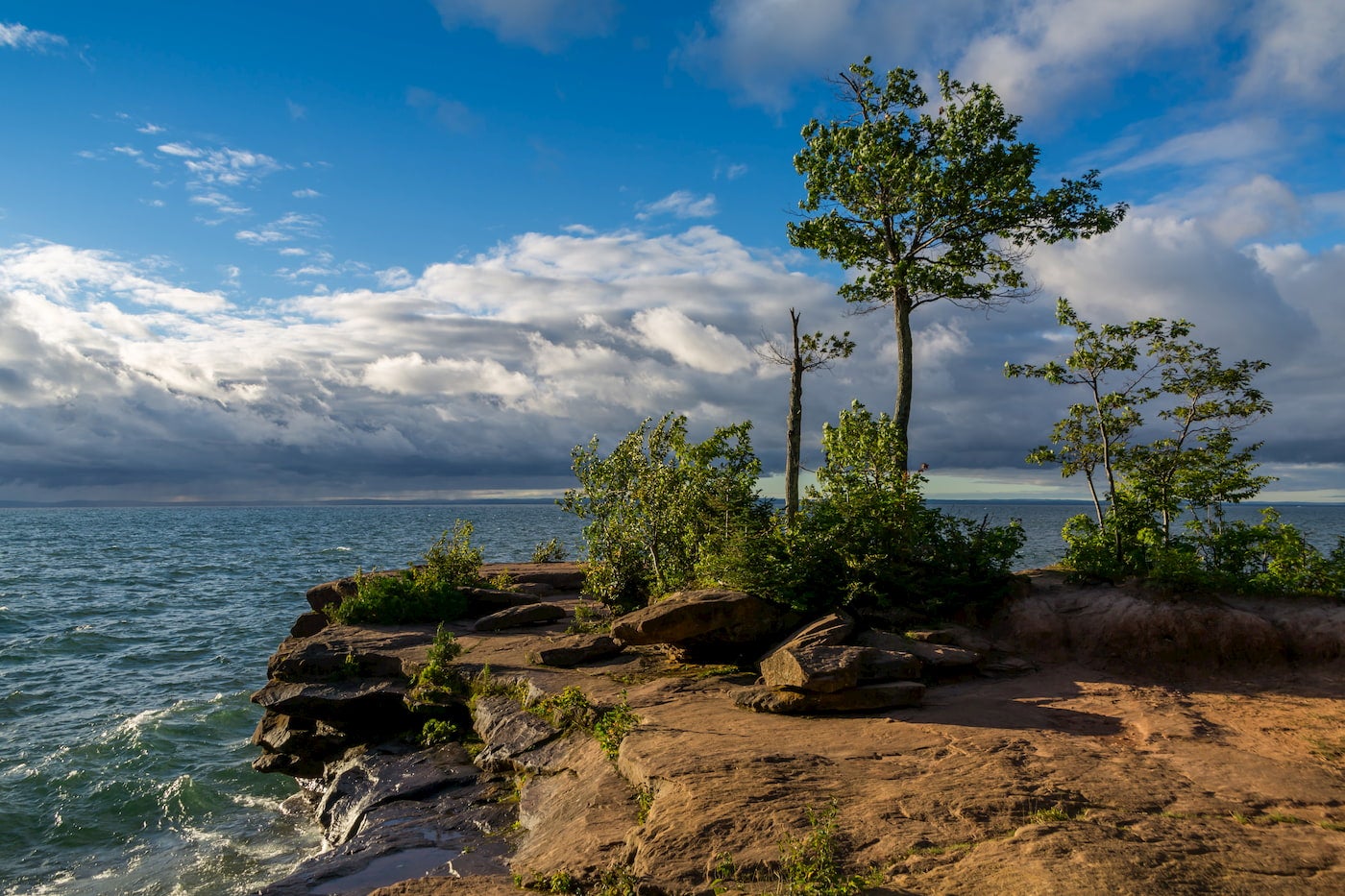 Apostle Islands is a National Lakeshore Area. National Lakeshore and Seashore areas are operated by the National Park Service. When most people refer to the Apostle Islands, they mean the network of 22 islands in Lake Superior. All but one of these islands are included in the National Lakeshore Area and are protected and managed by the National Park Service.
These islands aren't just beautiful to look at; they're also a crucial lakeshore landscape that provides a home to a unique, diverse network of plant, bird, and animal species. This National Lakeshore area is surrounded by extensive wilderness, filled with a plethora of recreation opportunities.
Kayak, Canoe and Boat Rental Information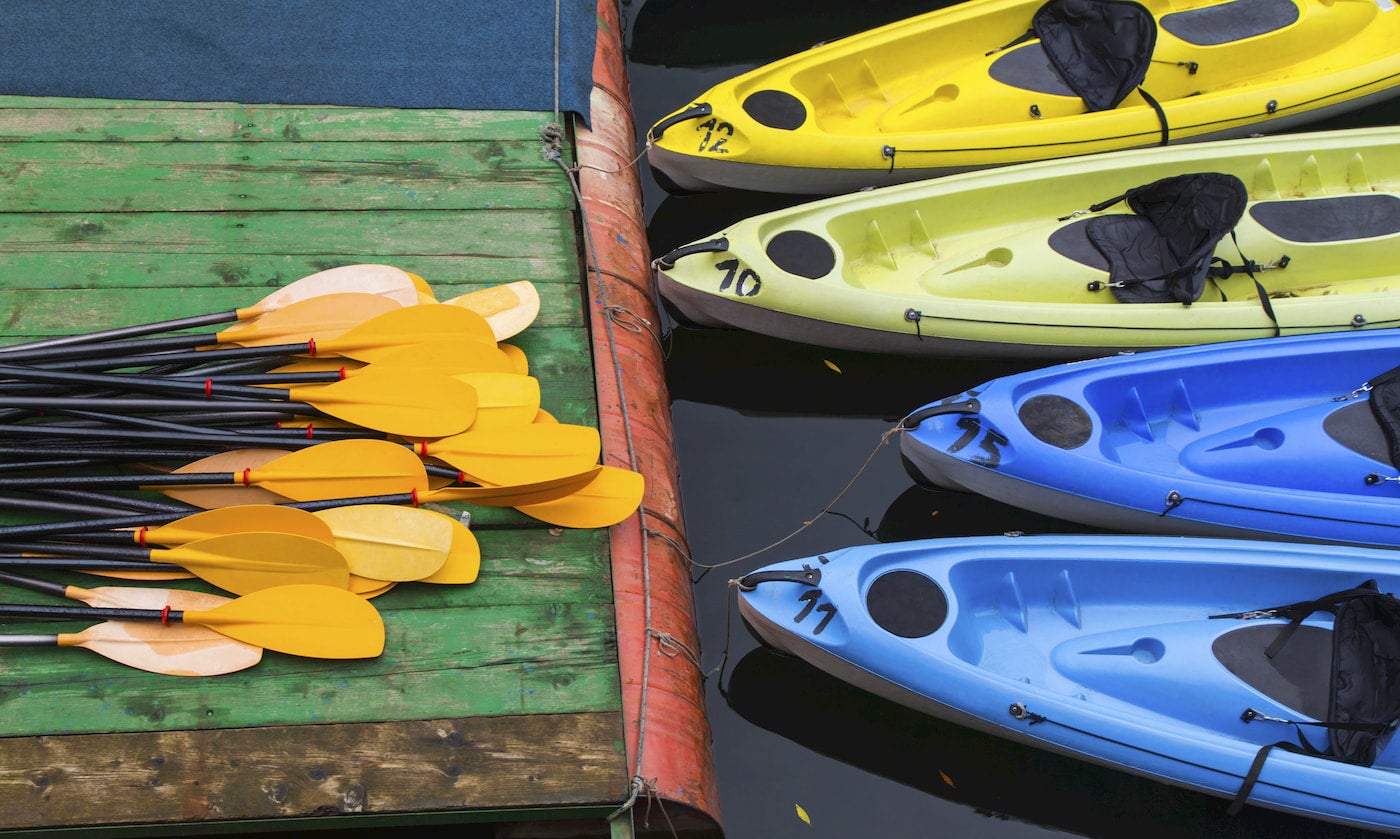 Kayaking, canoeing, and standup paddle boarding are some of the best ways to appreciate the beauty of the Apostle Islands. If you do not have your own boat or board, there are several rental facilities in the area that can provide you with everything you need.
Bayfield Kayak
Bayfield Kayak offers a variety of adventure tourism activities, from ice cave tours in the winter to overnight kayak trips that last for up to five days. For families with small children, they also offer boat tours where you can enjoy just being the passenger. Of course, they also rent out solo and tandem kayaks for the day, giving you a range of options for however you want to enjoy the islands.
Apostle Island Kayaks – Madeline Island
As the only Madeline Island-based rental facility in the park, this tour company will guide you along the Big Bay Water Trail.
Lost Creek Adventures
Lost Creek Adventures doesn't just focus on the water. Sure, they offer kayak rentals and overnight kayak camping trips, but they also run a number of wilderness skills and learning adventure programs. These include things like traditional folk art workshops, stand up paddle boarding classes, and Wilderness First Aid Certification courses. They strive to help empower people with outdoor experience and know-how.
Trek & Trail
This is the original Apostle Islands kayak and bicycle rental company, and it's conveniently located in Bayfield. They offer cliff and shipwreck kayak tours that last a few hours, as well as advanced 6-day kayak trips, and everything in between. Their retail store also has kayak gear, backpacking gear, and outdoor apparel for sale.
Camping and Hiking On Apostle Islands
As far as Apostle Islands camping goes, you have plenty of options. You can choose an overnight kayak tour, a nearby campground, or you can stay at one of the gorgeous nearby state parks. Nearby parks include Tettegouche State Park, Gooseberry Falls State Park, and Split Rock Lighthouse State Park.
Tettegouche State Park features camping on the shores of Lake Superior, which is 2½ hours away from Apostle Islands, and across the border in Minnesota. If you're looking for a stop on your road trip, this is it. With RV hookups, tent sites, group sites, dispersed camping, tent cabins, standard cabins, heated winter showers, and good drinking water, this state park has everything you need for a great camping trip. You're also allowed pets, alcohol, and campfires.
Tettegouche State Park also offers other forms of recreation. It features over 35 miles of skiing and hiking trails, which means that you won't run out of things to do, no matter the season. The state park also boasts a 70-foot beach, the tallest waterfall in the state, and a plethora of wildlife, including bears, otters, and moose.
Gooseberry Falls State Park is approximately 2½ away from the Apostle Islands, but only 20 minutes away from Tettegouche State Park, making it another ideal road trip stop. Featuring a beautiful waterfall, swimming opportunities, and camping amenities (including winter camping), Gooseberry Falls State Park is well worth checking out. It also features 18 miles of hiking trails and 8 miles of mountain bike trails. In the winter, you can cross country ski and snowshoe.
This Minnesota state park is in a stunning location—and only 10 minutes away from Gooseberry Falls State Park. It's best known for its titular lighthouse located on top of a jaw-dropping cliff, but that's not all it has to offer.
It features cart-in sites (guests are supplied with a cart that helps them carry all their equipment back to their peaceful camping spot) as well as backpacking sites. Two of these backpacking sites are situated on the shores of Lake Superior, making them kayak accessible. While they don't feature winter shower services, Split Rock Lighthouse State Park still makes for a great road trip spot.
For other forms of recreation, the park features a short, wheel-chair accessible trail, historic points of interest, a paved bike path that leads to the Gooseberry lakeshore, 3 miles of lakeshore hiking trails, winter snowshoeing, and fat tire bike trail options.
Apostle Islands is a gem of the American midwest, offering extensive adventure and exploration options. It's a great family destination where you can show your children a taste of America's natural beauty. Or for those looking for a more adventurous trip, you can spend your time exploring winter ice caves, snowshoeing, and going cross-country skiing. There really is something in the Apostle Islands area for everyone. So what are you waiting for, it's time to plan your next wilderness voyage.
---
This article was brought to you by our friends at GCI Outdoor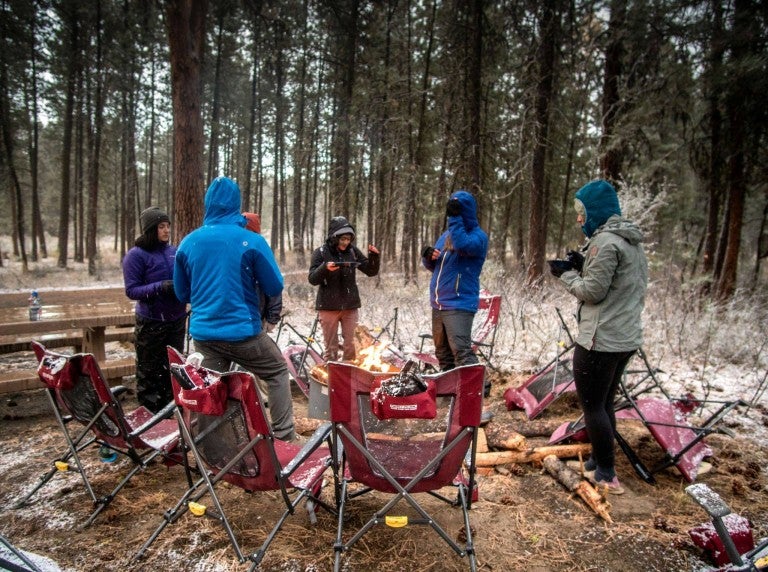 Popular Articles: