This article was brought to you by Mountain House, who know how important it is to not only stay fueled when you're camping and hiking, but to have that comforting backpacking food that makes you feel at home wherever you wander.
---
Whether you call it taco in a bag, corn chip pie, or Frito chili pie, there are few Southwestern dishes so purely American, or so fiercely claimed by restaurants from central Texas to where Santa Fe sits at the feet of the Sangre de Cristo foothills.
Whether you're enjoying a taco in a bag on your lunch break downtown or looking to shake up your usually backpacking meal repertoire, this family-friendly treat is easy to make, light to carry, and uncomplicated to throw together.
Those qualities all make Frito chili pie perfect for camping trips. Whether you're trying to liven up a solo-camping menu for one or feed a crowd at your group campsite for events like family reunions or bachelorette parties, this is a fuss free meal that's equal parts comfort food and regional treat that feels extra fun.
The Mysterious Origins of Taco In a Bag
Some say the dish was invented by Teresa Hernandez, then a nineteen year old waitress working at a Woolworth's lunch counter who brought her mother's chili to work one day and combined it with ingredients already behind the counter. Others claim taco in a bag was born in San Antonio, at the cafe where Fritos themselves have their origins. The salty, crunchy corn chip was created by a man named Gustavo Olguin, who was serving up his take on traditional Mexican fritas (little fries) during the Great Depression when in walked the son of a family in the confectionery business named C. E. Doolin. He bought the recipe from Olguin and began mass-producing fritas for an American audience, adjusting the name only slightly to Fritos.
It's also entirely possible that Frito chili pie was cooked up, literally, by the test kitchen at Frito Lay during the 1950s arms race for food manufacturers to popularize new canned and processed products through recipes designed to appeal to modern homemakers. Whatever the origin, Frito chili pies, and the closely-related taco in a bag, have been around for the better part of a century. They're an undeniable staple of school cafeterias, stadium concessionaires, cafes and food carts, tailgate parties and, naturally, campgrounds throughout the sunbelt.
Now more and more people are catching on to this simple, satisfying snack that doesn't cost much, but seems guaranteed to put a smile on your face. If you want to make your own taco in a bag at your favorite campsite or to refuel on your next hike, it's not difficult. The best thing about a Frito chili pie, other than just the right ratio of flavors and textures, is that you can make it as basic or as elaborate as you want.
Five Ways to Try a Taco in a Bag While Camping
Basic Taco In a Bag
At its most essential a Frito chili pie—or "Corn Chip Chili Pie," as it's called on the Hormel website— is just canned chili added to a bag of Fritos and topped with shredded or canned cheese, a dollop of sour cream, and a sprinkling of green onions. Strangely, the most basic form of taco in a bag is one of the most controversial, once earning a crude and potentially inaccurate review from famed chef Anthony Bourdain after he tried Santa Fe's famous iteration at the former Woolworth's (now Five and Dime) where the dish was supposedly invented.
Nevertheless, this basic version of taco in a bag is one of the easiest to recreate on the trail. All you need is a can of chili, a snack-size bag or few of Fritos, and a bag of cheese. The other ingredients are optional, and the whole shebang won't weigh your backpack down too much (even if you do have to bring a can opener)— especially if you're car camping or just enjoying a day hike. When you reach your destination, simply open the can, tear open the bag, mix your ingredients with a handy camping spork, sprinkle with cheese, and enjoy.
Backpackers Taco In a Bag
For an even lighter-weight version of taco in a bag, swap the can of chili for the backpacking food version. Mountain House's Chili Mac already comes in a bag, and you can change up the classic Frito chili pie format slightly by making your chili mac according to package instructions, then sprinkling with cheese, sour cream, green onions, and of course, your corn chips. Sure, having pasta in the mix is nontraditional. But the heart wants what the heart wants when you've been hiking all day with a heavy pack.
New Wave Taco In a Bag
Who says corn chip chili pie has to have a particular well-known salty curly corn chip in it? Well, probably the corporate folks who bought Olguin's fritas recipe eighty seven years ago. But white label taco in a bag knows no master, and this is where you can get creative. Cool Ranch chili pie, Flamin Hot taco in a bag, blue corn chip taco in a bag, plain corn chip chili pie in a bag…the world is your oyster. Or in this case, your chili-drenched chip.
You don't even have to stick to chili necessarily. There are all kinds of tacos, after all. You could pair leftover campfire brisket with barbecue potato chips, shredded chicken with sour cream and onion chips, or soy curl with (perhaps surprisingly) vegan maple bacon chips. After all, taco in a bag is more than a recipe. It's a genre, a mindset, a lifestyle.
Gourmet Taco in a Bag
If you're less concerned with portability and price, you can really start to have fun with the whole taco in a bag concept. You can make your own chili from scratch just the way you like it, before ladling some over your corn chips. Try vegetarian or vegan chili and dairy-free cheese for example— Fritos don't have any animal ingredients, either! Cashew cream can replace the sour cream, and you can sprinkle whatever herbs or veggies on top that you like, including nutritional yeast.
A white chicken chili could pair well with plain corn chips, diced tomatoes, and Hatch green chilis. A hearty Irish stew over kettle-cooked potato chips could take this traditionally Southwestern dish in a Gaelic direction. Or really lean into the fusion route with a bulgogi or Szechuan inspired take on taco in a bag. In season, you can even make hunter's taco in a bag with elk, duck, or venison chili from your last harvest.
However you choose to enjoy taco in a bag, this is such a flexible fun dish you could make it for every camping meal and never have it the same way twice. Next time you're soaking up some quality solo camping time, introducing a friend who "doesn't camp" to your favorite outdoor destination, or meeting up with your racetrack family on the NASCAR infield, bring some corn chips and something to throw in the bag. Your friends, and definitely your own stomach, will thank you.
---
This article was brought to you by Mountainhouse.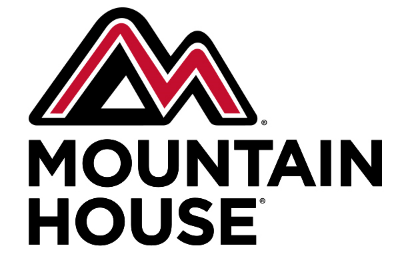 Mountainhouse' delicious freeze-dried camping meals like the chicken fajita bowl are a great way to emulate a taco in a bag situation while in the backcountry.
Popular Articles: