This article about RV clubs is brought to you by GCI Outdoor. Their awesome camping chairs will add style and comfort to whatever RV Park you land at next!
---
There's a wide variety of RV clubs & memberships out there to choose from. Nearly all of which can be joined for a pretty reasonable annual fee. But these clubs are not all created equal. Meeting like-minded people and discovering new destinations is just the tip of the iceberg. So, which memberships go beyond that, to provide the most tangible benefits? What kinds of discounts can be had? How many eligible campgrounds and RV parks does each club offer?
The answers to these questions, as well as thinking about how you like to travel, will help determine which membership clubs are the best fit for your RVing lifestyle.
In addition to these 5 clubs, make sure to download The Dyrt PRO to download maps, campgrounds and photos for offline use.
These RV Clubs Can Save Road Trippers Time & Money
Membership Price: $29/year
The Good Sam Club is the most popular RV membership in the country, with more than two million current members (that sense of community can't be beat!). When you start digging into the membership benefits, it's easy to see why they have such a large following. First of all, there's the cost. At just $29 per year (or $50 for two-years and $75 for a three-year membership), you are bound to get your money's worth after just a few uses. Like other RV clubs, Good Sam provides a 10% discount at all of their partner campgrounds and RV parks. And with more than 2,400 eligible properties nationwide, Good Sam officially has the largest network of any RV clubs.
But what really sets Good Sam apart from other competitors is the sheer variety of benefits that their members enjoy. For example: savings on gas and diesel at Pilot Flying J locations, emergency towing and roadside assistance for all your vehicles, up to 10% off at Camping World & Gander Outdoors retail stores, free shipping on online orders from those two stores and Overton's, 15% discount on propane, online trip planner, discounts on MotorHome or Trailer Life magazine subscriptions, virtual mailbox service, as well as tons of other coupons that can be used on dining, shopping, travel, entertainment, and more. That certainly seems like incredible value for just $0.08 per day!
Membership Price: $44/year

It's not an easy task to follow Good Sam on a list like this. But if any club is up to the challenge, it is, without a doubt, Passport America. That's because, while Good Sam offers a collection of benefits with great versatility—Passport America is laser focused on providing huge discounts at campgrounds and RV parks. How much of a discount, you ask? An incredible 50% off at nearly 1,800 eligible campgrounds and RV parks across the country! With such a deep discount, and a one-year membership costing just $44, it could be said that this membership will pay for itself faster than any other. In fact, it's possible that the entirety of your membership fee could be recouped after just one or two stays.
Their intuitive website and mobile app makes it easy to see all the participating campgrounds you can choose from (including some in Canada & Mexico), as well as their current pricing, the discount you'll receive, and a full amenities list of each property. Of course, each campground and RV park can make their own rules, so be sure to check your discount is eligible before you go, especially in peak season or on holidays.
One small word of caution: a common talking point among RVers is that Passport America's campgrounds aren't always the most desirable options out there. But, to me, that seems like common sense considering the half-price discount they're agreeing to give to club members. Paying 50% at good campgrounds still sounds like a serious improvement over paying full price at the most popular properties—where it'll be harder to get a reservation any way.
Membership Price: $40/year
Escapees RV Club brings a unique approach to their membership program. We've seen how Good Sam and Passport America have carved out their niches in the RV club market; versatility of benefits vs straightforward camping discounts. In addition to significant campground discounts, Escapees' other main emphasis is on their community.
Retired and/or full-time RVers will receive the most benefit from an Escapees membership, thanks to the impressive number of events and activities they host throughout the year. The rallies and get-togethers they organize are great networking opportunities, which happen on a weekly basis. They also offer roadside assistance, ongoing education courses, RV training programs, an online job board for finding work on the road, plus a virtual mailbox with a convenient mail delivery service included.
Escapees will run you $39.95 per year. That gets you a 15-50% discount at more than 800 RV parks, plus 18 of their own "rainbow" and "SKP co-op" parks, as well as a handful of other discounts through partner companies. If you end up becoming an Escapees member, you'll even get discounts and special offers on other popular RV clubs! So join Escapees first and then you'll get some added value when you become a member at any of these other clubs: Boondockers Welcome, Harvest Hosts, and Passport America.
---
Prepare for your next RV adventure by downloading maps. The Dyrt Pro lets you download maps and campgrounds without cell service. "My alternative to using pro would be to drive back out to cell service".
---
Membership Price: $30/year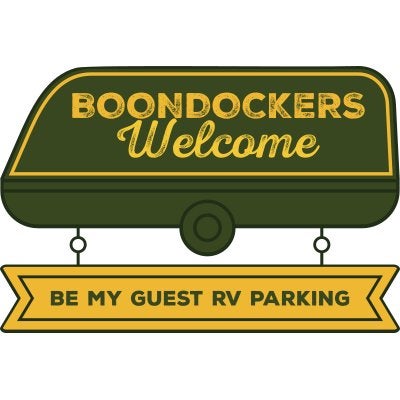 Boondockers Welcome exists in a more specialized territory, where an RV club caters to a specific kind of RV traveler. In case you're unfamiliar with the term "boondocking", all it means is RV camping without any water, electrical, or other hookups available—essentially off-the-grid RVing. So, if you strive to be completely self-sufficient on your RV trips, then this may be the club for you.
Boondockers Welcome offers connections between private landowners and RVers, where landowners offer FREE overnight RV parking on their land to member RVers. Boondockers Welcome describe themselves as a club where "locals invite travelers to spend the night, share their stories, and save their money for the real adventure." This is one of the best RV clubs for RVers that like to live independently and don't rely on connecting to utility hookups at RV parks every night.
Hosts volunteer their property as a bare-bones parking spot for RVers who are passing through (for those who are interested, becoming a host yourself actually earns you "free guest privileges" and a discounted membership rate). As a courtesy to the hosts, Boondockers Welcome suggests that stays be limited to 1-3 nights, however stays are completely up to each individual host to decide. At just $30 per year, this is another club that will pay for itself after just one or two nights of use. Plus, you're joining a community of like-minded RVers where you can make friends, share stories from the road, and learn from each others' experiences. It certainly seems like the cost of membership is well worth it for any boondocker.
Membership Price: $79/year
Following on the heels of Boondockers Welcome is another clever platform that also offers free overnight stays to off-the-grid, no-hookups-needed RVers. The company name, Harvest Hosts, hints at the kinds of properties you'll find in their membership network: "917+ wineries, breweries, distilleries, farms" and other "attractions." It's safe to say that no other RV club offers such a unique camping experience to their members.
The annual membership will cost you $79, which admittedly is a bit more than other options on this list. But considering you'll receive free camping at some stunning venues (that are otherwise unavailable to the public), you'll easily get your money's worth after just three or four stays. And if you're a fan of golf, Harvest Hosts offers a $20 upgrade that gets you access to another 300+ golf courses and country clubs with overnight stays!
The Best of The Rest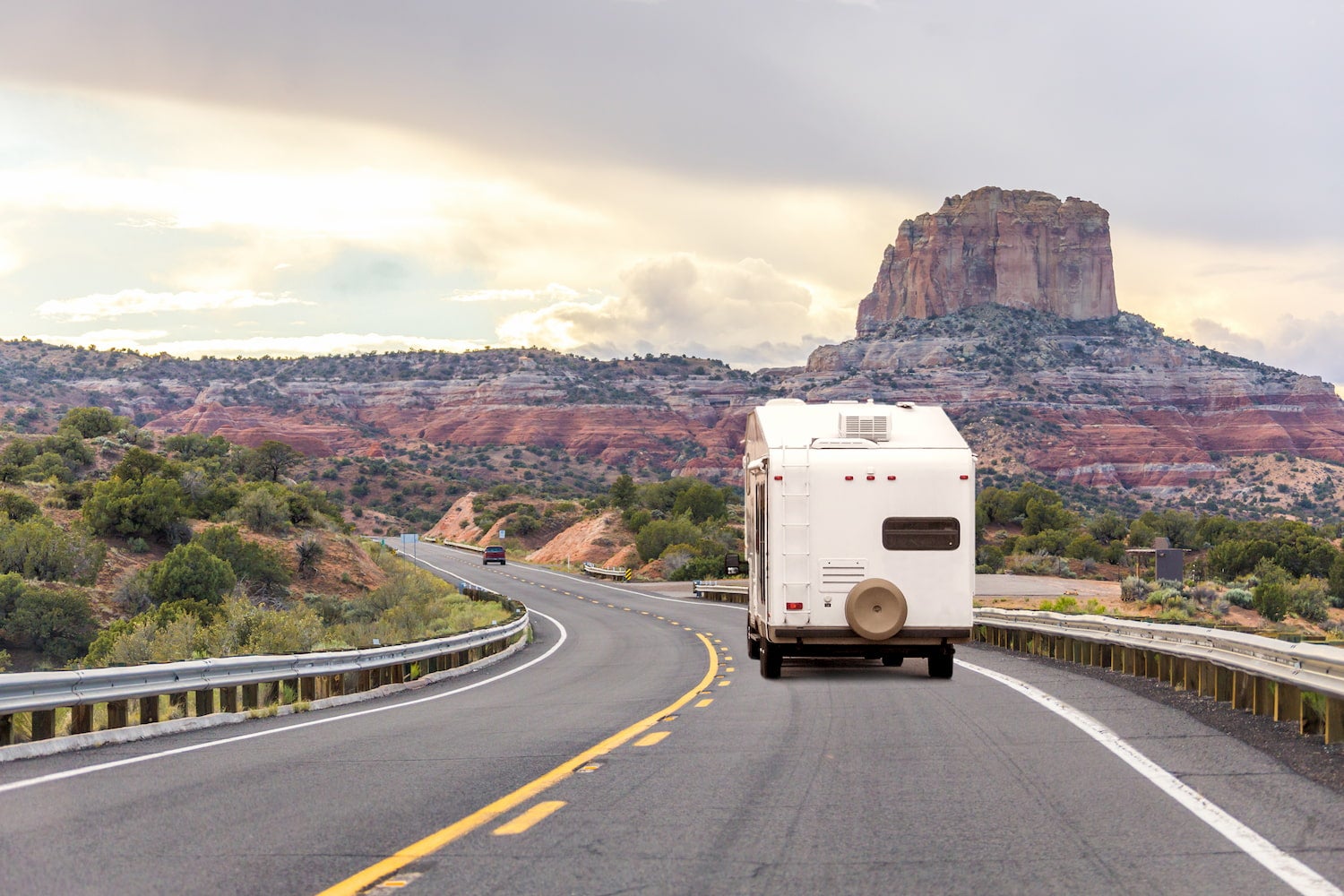 Membership Price: $40/year
This club uses the same business model as Passport America, their paying members receive 50% off at eligible campgrounds. The Happy Camper even claims to have approximately 1,200 campgrounds to choose from. However, the company's biggest flaw is it's website, so finding those campgrounds is all but guaranteed to involve some struggle. In theory, this $39.99 per year club can offer some real value to their members. But in practice, nothing they do is modern, well designed, or intuitive. If you're willing to navigate their painfully outdated site, then this club may be worth the investment. Until they make a real change and invest in their online infrastructure, it's a hard one for us to recommend.
Membership Price: $25/year
Lastly, we have this clever and surprisingly simple resource for find free overnight parking lot "camping" locations. At just $24.95 per year, Overnight RV Parking club gives their members a real-time directory of more than 13,000 parking lots nationwide that allow free overnight stays. They keep their directory (on their website & mobile app) updated on a daily basis and have real user reviews for each listing. This really is a great resource for penny-pinching RVers that don't want to pay for a campground every night their on the road, while also avoiding expensive parking tickets.
---
This article was brought to you by our friends at GCI Outdoor.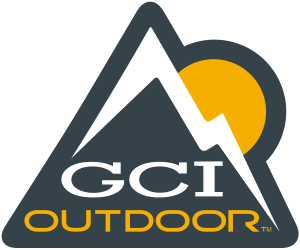 ---
Related Campgrounds:
Popular Articles: