At The Dyrt, we share camping tips from our community of campers and campgrounds. With so many campers staying home, we continue to share this info so you can plan future camping trips across the U.S.
---
This article about camping in Iowa state parks was brought to you by Wild Zora, a Colorado company that makes flavorful AIP snacks for folks following the autoimmune protocol diet.
---
The Hawkeye State might be more famous for corn and cows than for camping adventures, but this state in America's heartland has a lot more to offer. From Backbone State Park to Pikes Peak State Park, Iowa has some strikingly beautiful protected lands with plenty of camping and activities that the whole family will love.
Your Guide to Iowa State Parks Camping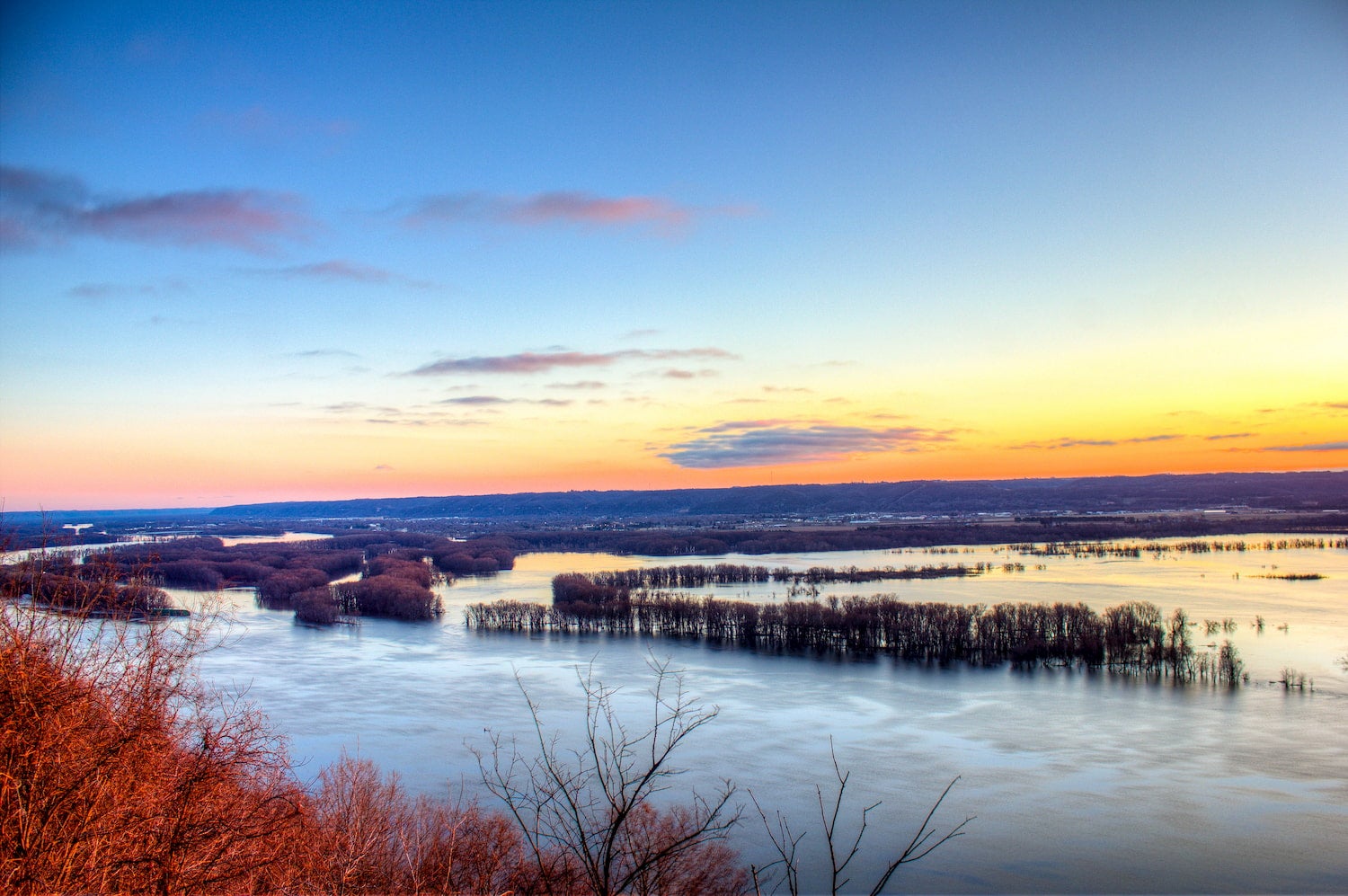 If you're looking to go camping in Iowa, remember that spring, summer, and fall present the best camping weather. Summers can be humid and snow can show up in the shoulder seasons, so May through July or September through early-October are probably your best bet for a weekend Iowa State Parks camping getaway. With cliffs and caves, scenic Mississippi River overlooks and beautiful lakes, it's a state with stunning gems just waiting to be discovered. Here's your guide to camping and relaxing in some of the state's best parks.
---
No, this isn't the Pikes Peak of Colorado, but it offers a stunning view of the Upper Mississippi River. Located on a National Scenic Byway, the park's waterfalls, expansive valleys, streams, and 11 miles of hiking trails give you ample opportunity to appreciate the Mississippi River and the surrounding landscape.
Hiking
A hike to Bear Mound takes you to a Woodland-era effigy built by indigenous people of the area. Fossil remains can be found along every trail including remnants of gastropods, cephalopods and brachiopods. The slightly more challenging Point Ann hike takes visitors to scenic views of both the Mississippi River and the town of McGregor. This is a 5.4-mile round trip hike.
Seven miles north of the park, the Effigy Mounds National Monument is sacred to many Americans, including over 20 culturally affiliated Native Nations. More than 200 burial or
ceremonial mounds shaped like animals dot the site.
Camping
Pikes Peak State Park features some first-rate, reservable camping. With RV sites, group sites, and tent sites, this state park charges a low fee of $12-16 per night. Both drive-in and walk-in sites are available, and pets and alcohol are permitted. This clean, quiet campground features firewood for sale, showers, water hookups, sewer hookups, electric hookups, phone service, drinking water, a sanitary dump, trash service, and a market.
---
Of the Iowa state parks, Ledges State Park is one of the most unique, historical, and exceptional nature destinations. An iconic stone bridge, winding waters, and stunning hiking are all part of what this park has to offer.
Hiking
A 4-mile trail system offers the more intrepid hikers a chance to navigate steep slopes and take in spectacular views of the Des Moines River from 100-foot sandstone ledges. There is also an easier, fully accessible interpretive trail at the southern end of the park that offers a chance to learn more about the park's nature, history, and wildlife.
Camping
This Iowa State Park also boasts impressive camping options. Visitors can enjoy cabins, dispersed camping, drive-in sites, and RV camping. Immerse yourself in this landscape carved by glaciers and shaped by ancient seas.
The campground's reservable sites range in price from $11-19 per night, depending on what site you get. This campground is fully ADA accessible and features a market, firewood for sale, drinking water, phone service, showers, water hookups, sewer hookups, electric hookups, drinking water, a sanitary dump, and trash service.
---
Although closed during the winter, this Iowa State Park is a prime warm-weather camping destination, with a lake that's perfect for swimming, boating, and fishing. Trout fishing is excellent at the park.
Hiking
There are 21 miles of trails that provide ample opportunities for those who prefer to stay on dry land while camping in Iowa state parks. The trail network allows hikers and mountain bikers to take in picturesque views of the forest. There is also rock climbing available at the park. You have to register at the park office to climb or rappel, but opportunities are ample, and the sandstone is high-quality. Climb picturesque cliffs, towers, and columns for an excellent day outside.
Camping
The camping at Backbone State Park is also excellent. Although the cabins are closed for maintenance in 2020, dispersed camping, standard tent sites, RV sites, equestrian camping, and group sites are all available and reservable. Campsites range in price from $6-16 per night, with cabins (when they're open) ranging upwards of $50 per night.
Relax by the water and enjoy the rock features of this landscape, all while savoring the creature comforts of this campsite. This campground is fully ADA accessible and features a market, firewood for sale, drinking water, phone service, showers, water hookups, sewer hookups, electric hookups, drinking water, a sanitary dump, and trash service.
---
This article about Iowa state parks was brought to you by Wild Zora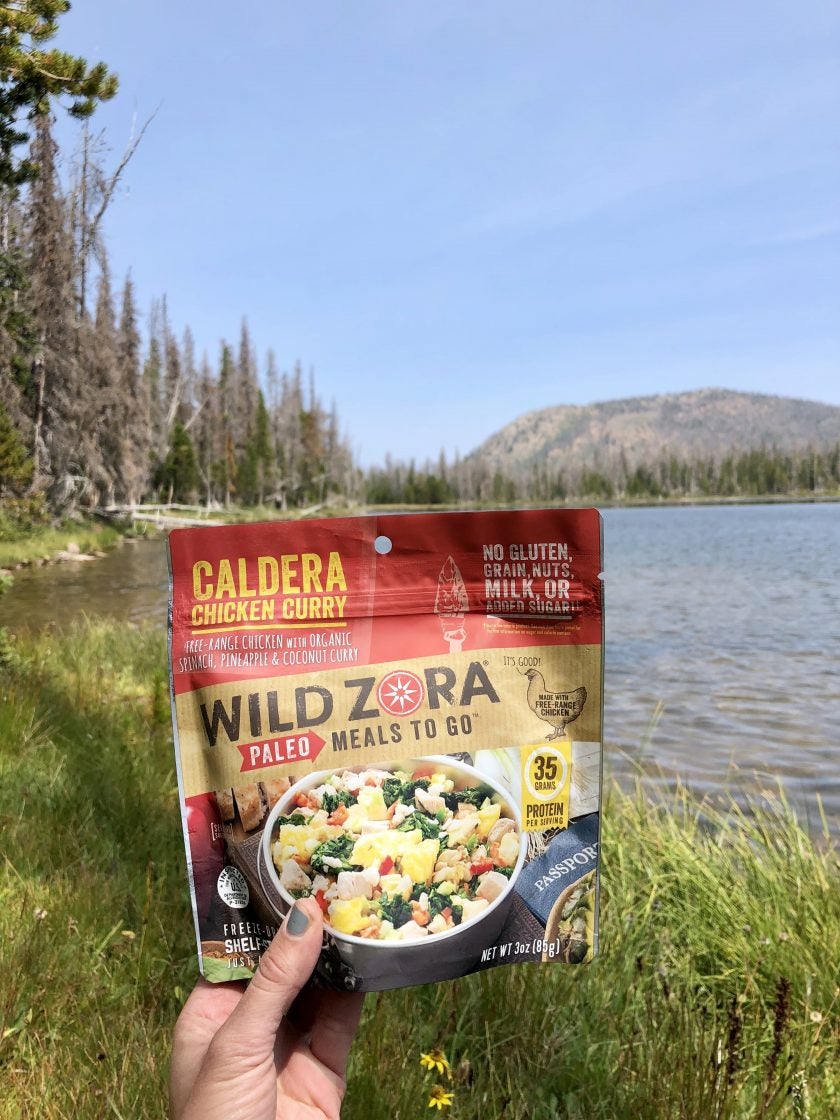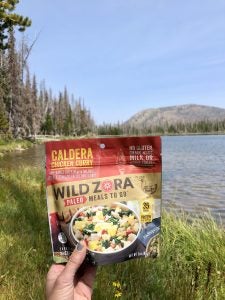 Wild Zora makes tasty backpacking food for the best trail experiences
Popular Articles: