This article about the Thousand Islands in NY was brought to you by GCI Outdoor, the makers of the must-have rocking camp chair, perfect for lounging by a lake or river and soaking up the beauty of upstate New York or wherever your travels take you.
---
Straddling the United States-Canada border along the St. Lawrence River, the Thousand Islands region is a popular summer camping destination in upstate New York. Carved by receding glaciers during the last ice age, the 1,864 islands that make up the region range from tiny outcroppings of rock and privately owned isles to larger islands containing public parks, campgrounds, hiking trails, and more.
Visitors to New York's Thousand Island region will find boundless outdoor recreation opportunities and endless coastline to explore. Much of the area's top attractions are centered around the islands and waterways, but you'll also find plenty of historical sites, lively towns, and a vibrant food and wine scene to enjoy.
Top Things to Do in the NY Thousand Islands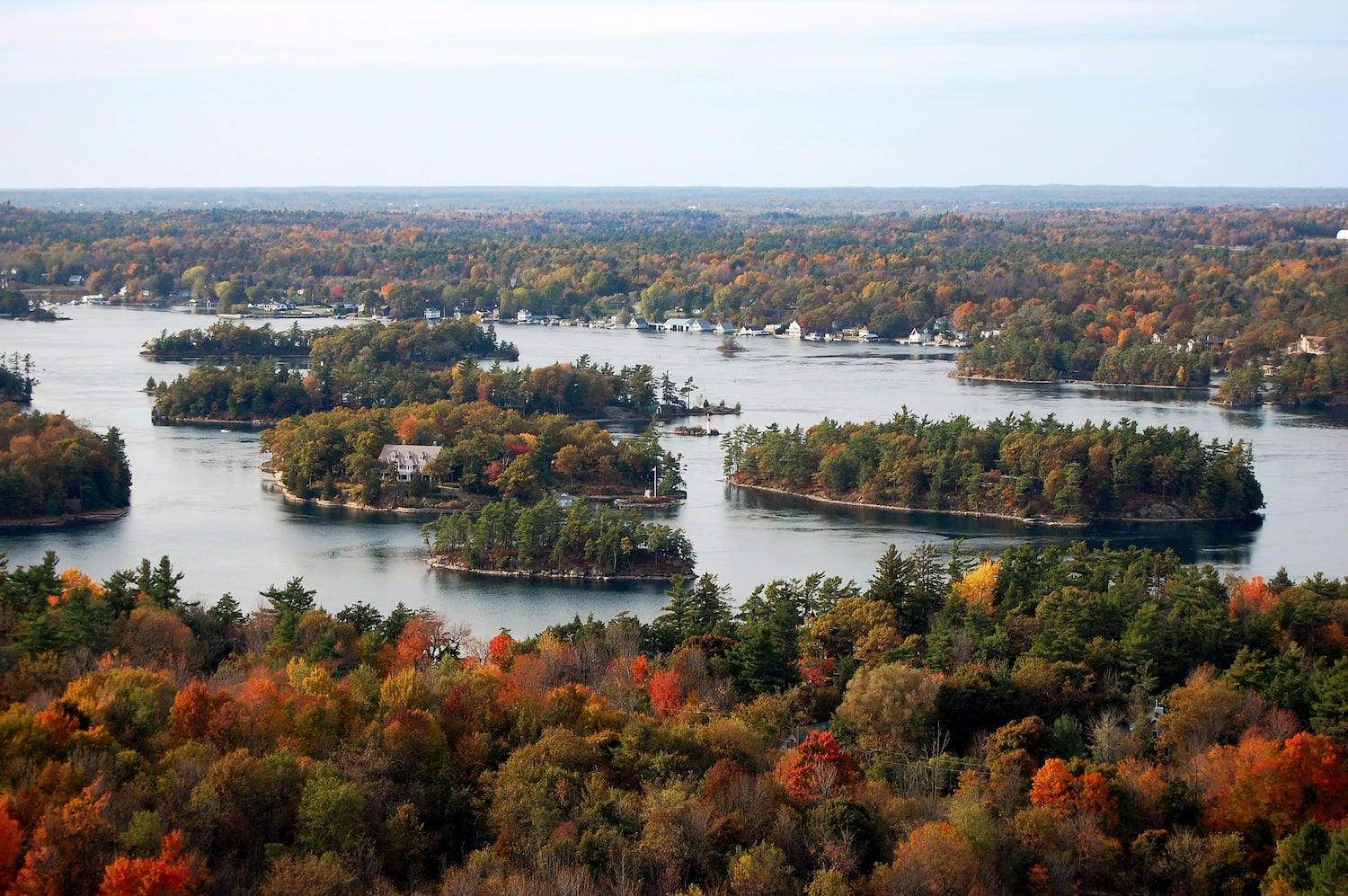 1. Take a Boat Tour
To fully grasp the vastness of the Thousand Lakes region, hop on a boat. There is plenty to explore by watercraft, including lighthouse-themed tours, dinner cruises, and island mansion visits. Exploring the river and islands by canoe or kayak is another popular option to travel between islands.
2. Visit Boldt Castle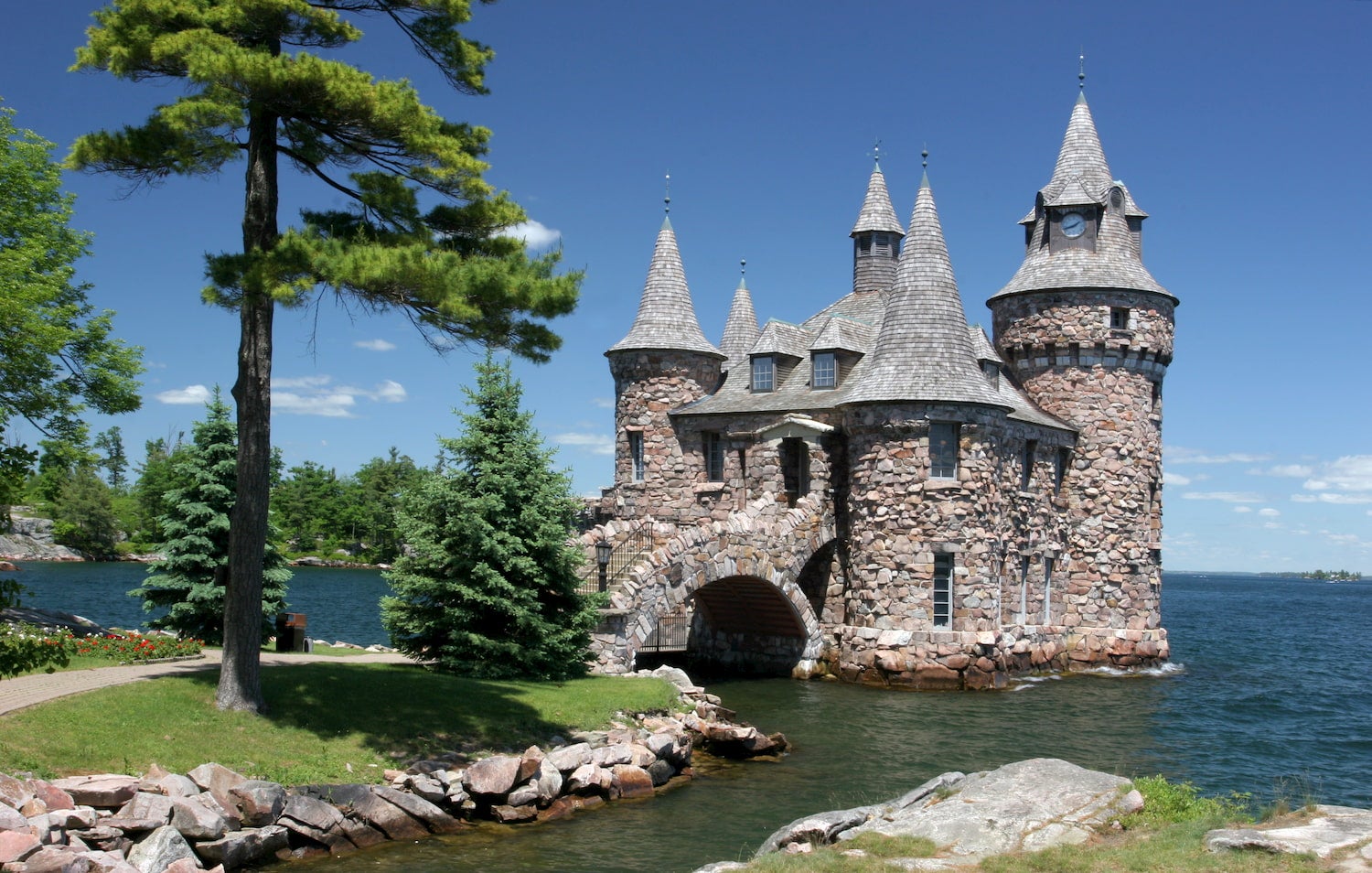 It's hard not to be drawn to the fairytale Boldt Castle on Heart Island and its tragic tale. In 1900, George Boldt began construction of a massive 120-room castle complete with a drawbridge, tunnels, and Italian gardens as a present for his wife, but she died suddenly before it was finished. Heartbroken, Boldt abandoned the project and never returned. Fully restored, the castle is now owned by the Thousand Islands Bridge Authority and is open to the public for tours.
3. Tour the Thousand Island Wineries
Cold-hardy grapes, such as the Frontenac and La Crescent, thrive in the Thousand Islands region. The Thousand Islands-Seaway Wine Trail connects many of the region's top family-owned wineries, making it easy for visitors to venture out on a wine tasting journey.
4. Fish the Famed St. Lawrence River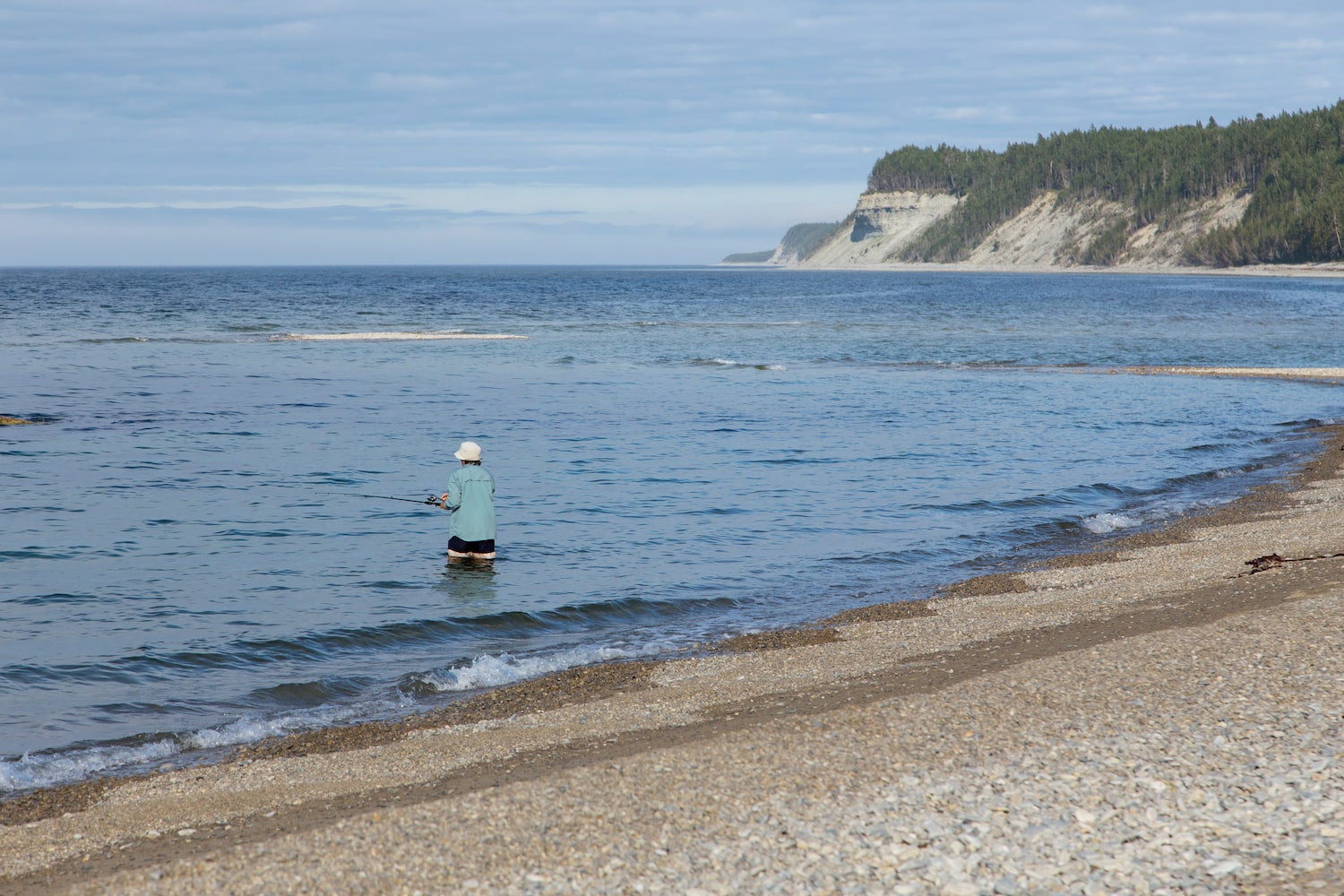 The St. Lawrence River is brimming with bass, Northern pike, and walleye. Guided fishing trips are a popular activity in the Thousand Lakes region, but plenty of fishing can be had from area docks and piers. During the winter months, the protected bays around Cape Vincent, Clayton, and Wellesley Island provide excellent ice fishing.
5. Explore the Antique Boat Museum
Located along the St. Lawrence River in the town of Clayton, the Antique Boat Museum is home to the largest collection of antique recreational boats in North America. The museum displays over 300 unique boats including canoes, wooden speed boats, and houseboats, as well as thousands of boating artifacts. The Antique Boat Museum also offers boat rides, educational programs, and hosts the annual Antique Boat Show.
6 Best Camping Spots in the Thousand Islands NY
Wellesley Island State Park is the largest campground in the Thousand Lakes archipelago and is consistently rated among the top campgrounds in America. Visitors can choose between walk-in tent sites with easy access to the water, RV sites with full hook-ups, rustic cabins, and cottages stocked with all the amenities. The park also has a full-service marina with three boat launches and excellent swimming beaches. One of the park's favorite attractions is the Minna Anthony Common Nature Center, a museum and nature center with miles of hiking and cross-country ski trails.
Also located on Wellesley Island, DeWolf Point State Park is a quieter and more secluded option. The campground only has 15 non-electric campsites and 14 rustic cabins available for rent, many with waterfront views. The park's tranquil location makes it a great spot for birdwatching, fishing, and just relaxing in nature. Dewolf Point State Park guests are also welcome to use all the amenities at neighboring Wellesley Island State Park.
Swan Bay Resort is an upscale RV resort located near the town of Alexandria Bay, in the heart of the Thousand Lakes region. Resort amenities include a swimming pool and Tiki bar, a waterfront pavilion dog park, boat rentals, and a boat launch. A 24-hour grocery store is within walking distance from the park and the Wellesley Island attractions are just minutes away by car. Tent sites and cabin rentals are also available.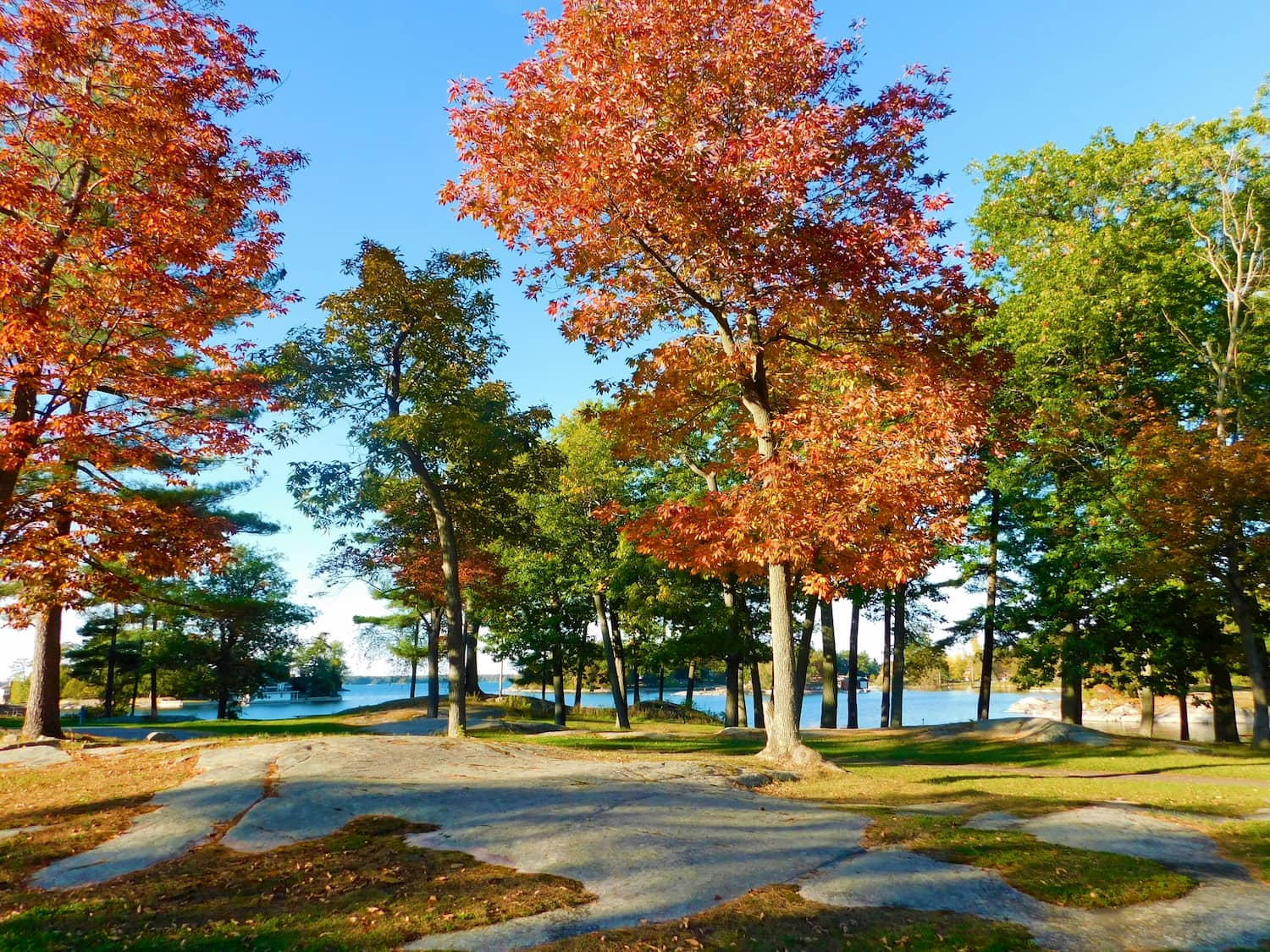 Located on a narrow peninsula jutting out into Goose Bay, Kring Point State Park has some of the best island views and waterfront access of all the Thousand Islands campgrounds. Nearly half of the campground's 100 sites are located along the waterfront and almost all have views of the St. Lawrence River. With a sandy beach on the St. Lawrence and docks on the bay, Kring Point is the place to go for water activities.
Cedar Point State Park is located on the southwestern end of the Thousand Lakes region and is one of New York's oldest state parks. Both tent and RV sites are available, as well as day-use picnic sites and pavillions. Boat rentals are available at the dock and the small sandy beach and playground area is great for families with kids. The park is very popular during the summer months so reservations are almost always required on weekends during peak season.
This private campground midway between the villages of Alexandria Bay and Clayton offers plenty of camping options from tent sites and full-service RV sites to cabin rentals and furnished "glamping" tents. The campground's central location makes it a great basecamp for exploring the attractions in Alexandria Bay, Clayton, and Cape Vincent. 1000 Islands Campground caters to families and has a pirate ship playground and play castle to keep kids entertained and also offers occasional hayrides around the campground.
When to Visit NY's Thousand Islands Region
Summer is the busiest season for camping in Thousand Islands NY, but the region is a beautiful spot to visit anytime of the year. Many campgrounds and boat tours only operate from May through October, but galleries and museums tend to stay open all year. Fall foliage typically peaks in early October and with Autumn comes several harvest festivals and Oktoberfest celebrations. The state parks remain open to snowshoers and cross country skiers during the winter months and February marks the beginning of maple syrup season.
---
This article about Thousand Islands in NY was brought to you by GCI Outdoor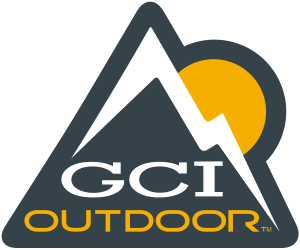 GCI Outdoor specializes in camping chairs that maximize comfort during your outdoor adventures.
---
Related Articles:
Popular Articles: