As the tallest mountain peak in Southern Caliornia, San Gorgonio is full of challenging bucket-list hikes to conquer. These are trails that even the most seasoned hikers struggle with, but the satisfaction of reaching the top is well-worth the effort. At 18.5 miles long, climbing 5,400 vertical ft. this ambitious journey boast views with the longest line of site anywhere in the United States.
Getting to Know San Gorgonio
San Gorgonio (also known as Old Greyback if you're a local) is the tallest mountain peak in Southern California. Even though it's the tallest, it doesn't come across as the most majestic upon first inspection. Unlike many other mountain peaks in the area, San Gorgonio doesn't sport a dramatic, craggy peak line. Instead, it lazily protrudes above the Transverse Mountain Ranges as a prominent dome of sparkling snow. Don't let it's homely appearance fool you though, as San Gorgonio Mountain is also the only mountain in Southern California that can be seen above the treeline from sea level. Due to its topographical prominence, many choose to visit for the expansive views– some unobstructed for as long as 200 miles. Whether you're looking for a taxing day hike, or an overnight challenge, San Gorgonio has something for everyone.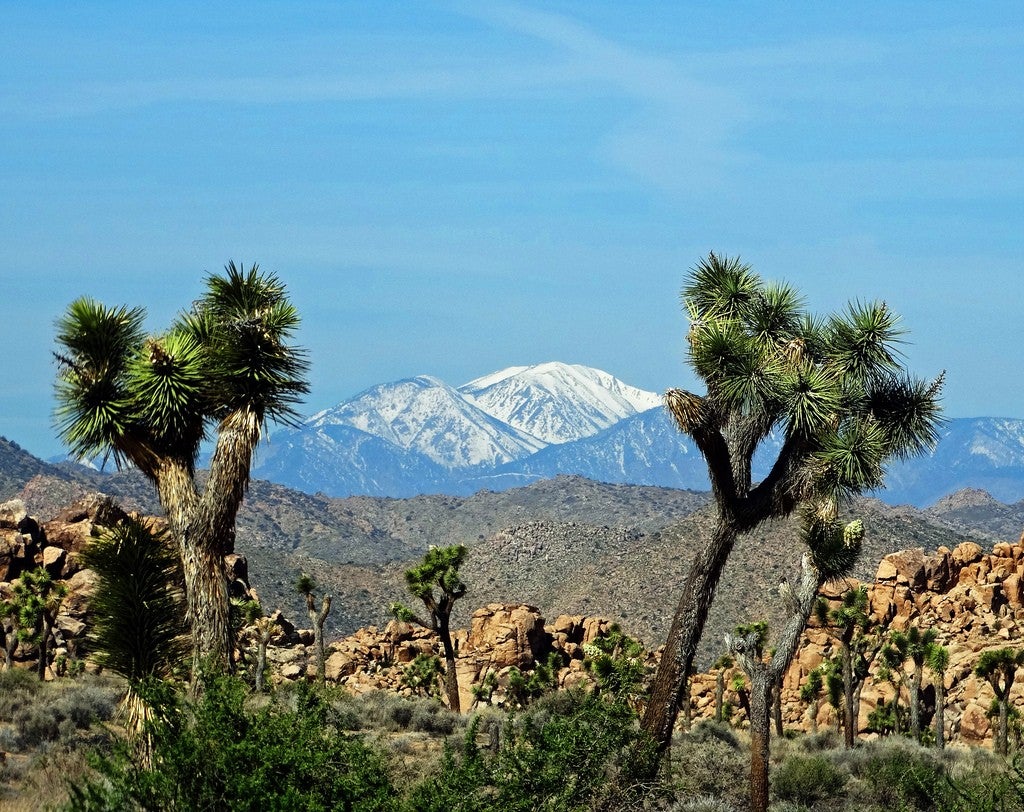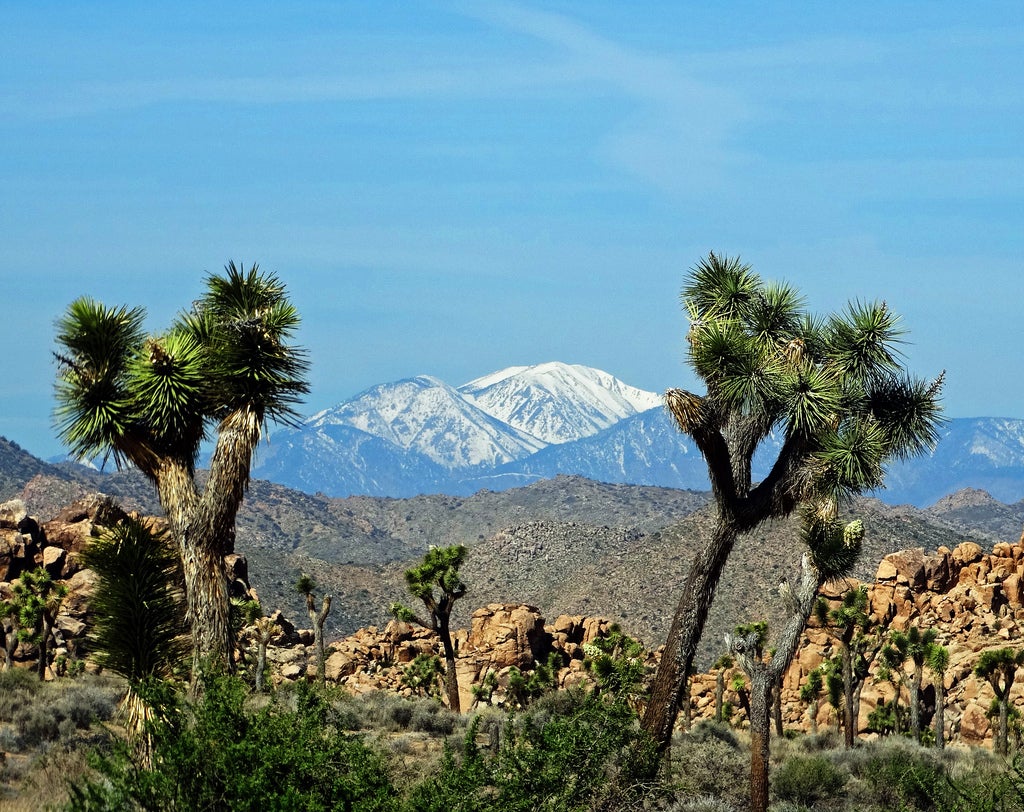 What to Bring to San Gorgonio
We always recommend you check out our hiking tips and tricks before starting any long-distance trek. While this hike follows most of the standards when it comes to preparation, there's still a few things you should prepare to bring before you start your trip to the top of Old Greyback.
Trashbags & Camper Clips
San Gorgonio follows strict adherence to Leave no Trace principles. What this means is that if you visit, plan to pack out whatever you pack in. There's no areas on the trails or camping to throw away your trash. As a result, it's critical that you bring trash bags and clips to make your trek easier.
San Gorgonio Wilderness Permits & Fees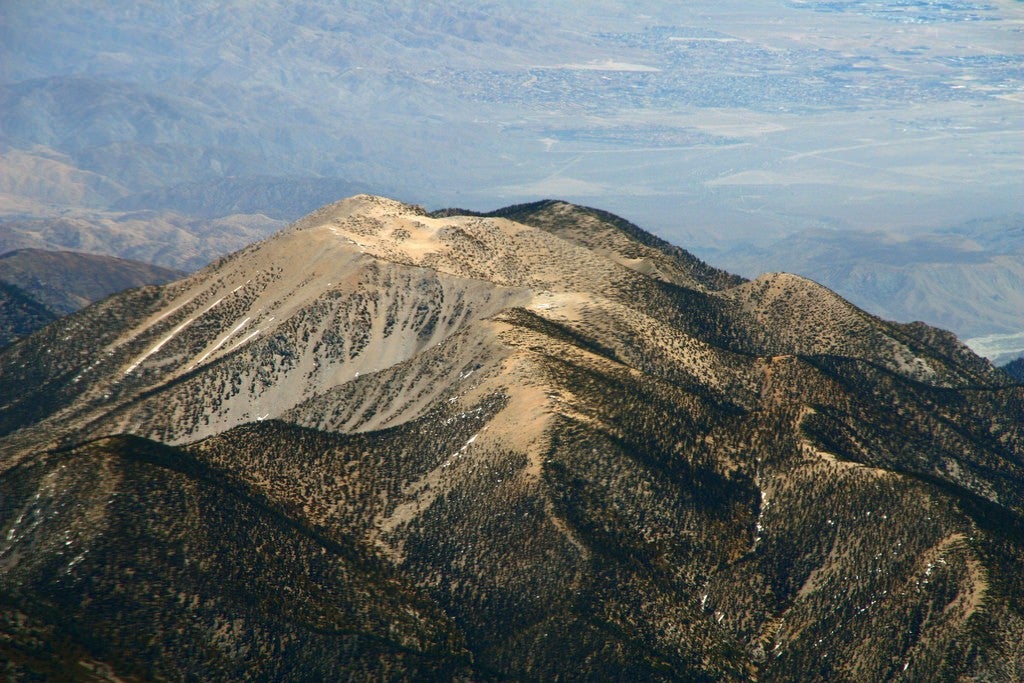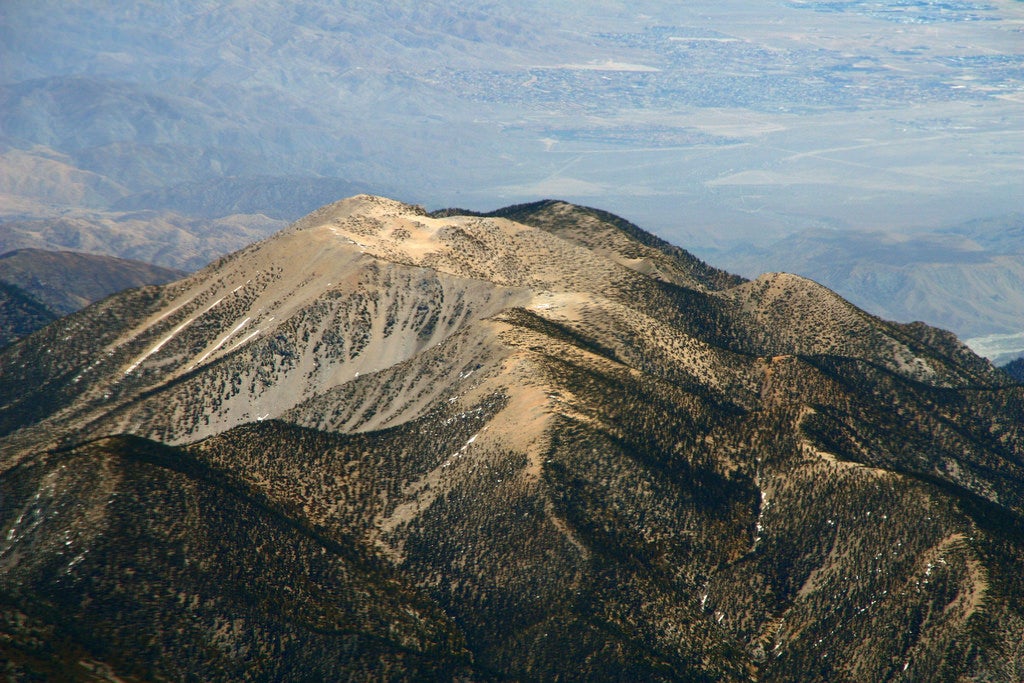 The San Gorgonio Wilderness Association is a great resource for finding out information for permits and fees for this hike. The type of permit you need to visit largely depends on your intent. For example, if just visiting for a day, the SGWA no longer requires permits as they are trying to attract more people to the area. However if visiting overnight, wilderness permits are required. Be sure to check first and see what you'll need to avoid costly fees.
Backpacking Gear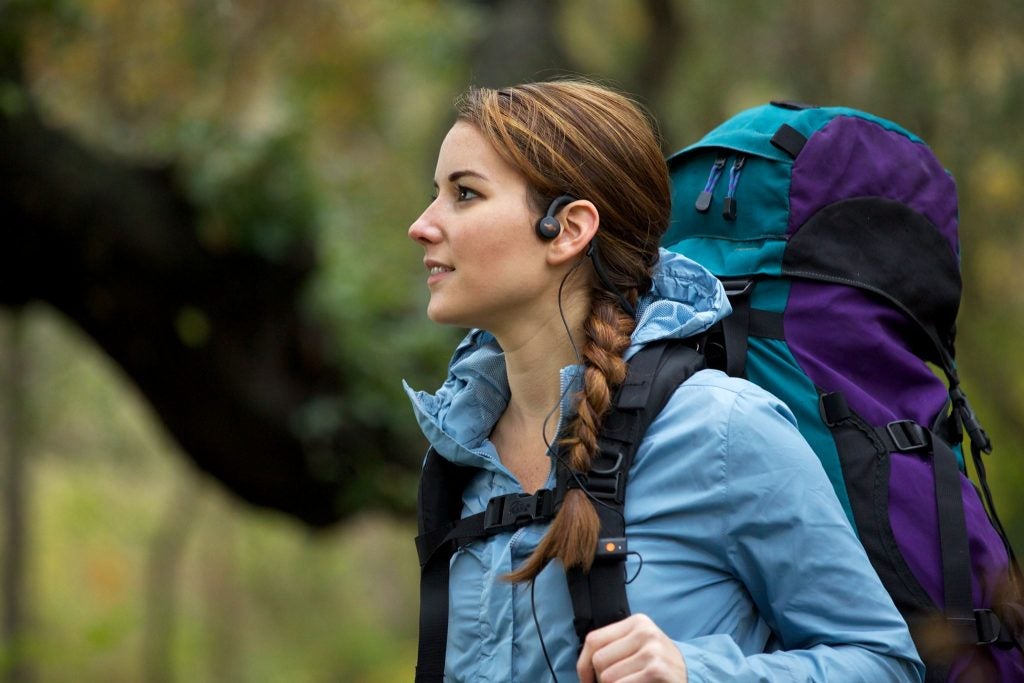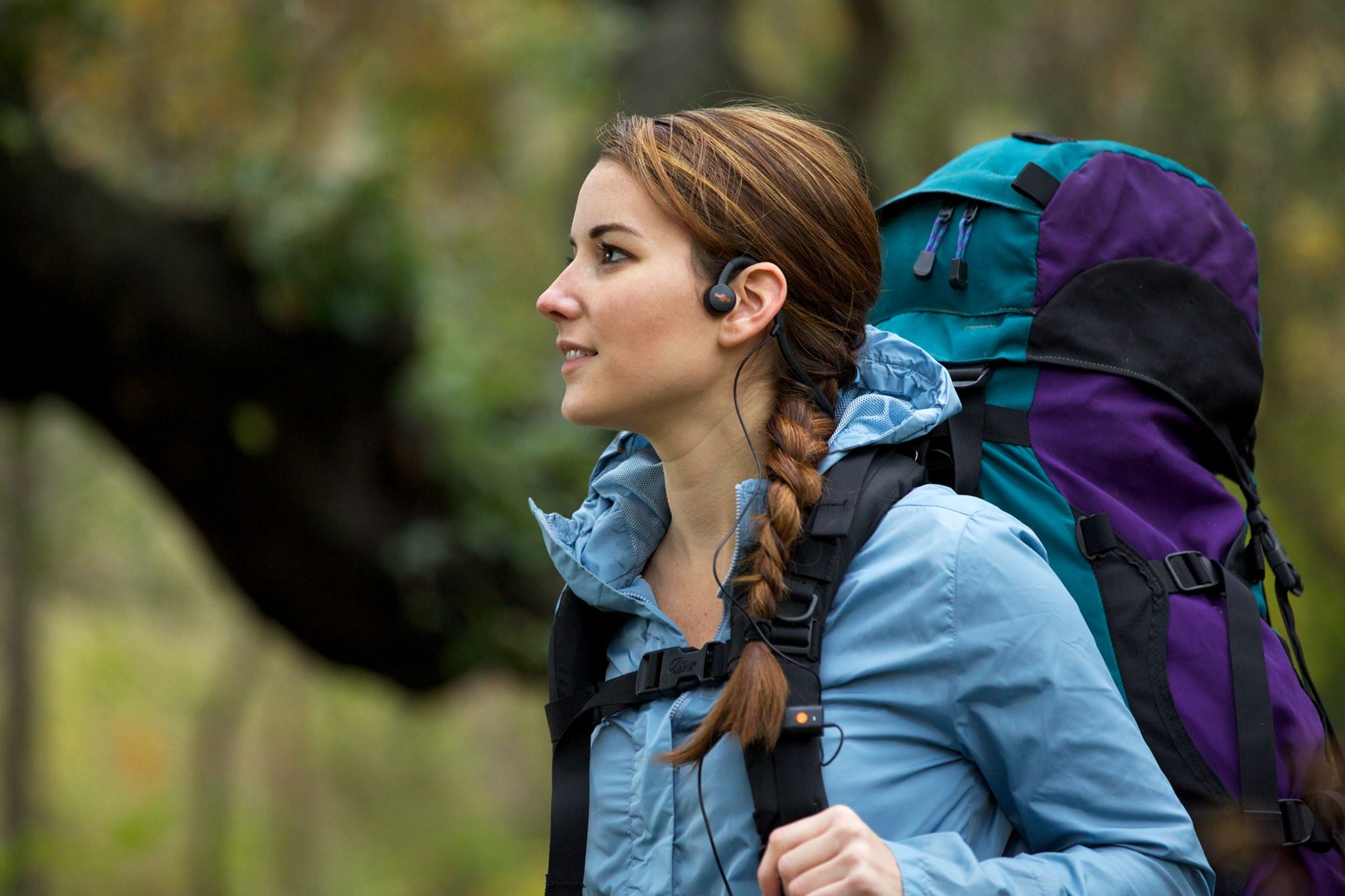 Many of the trails and wilderness areas throughout San Gorgonio do not offer basic amenities. As a result it's important that you bring the right wilderness backpacking gear. At the minimum you'll need a water purifier, dried food, a backpacking tent, and seasonal outdoor gear.
Canned Oxygen
Two Dryt Rangers tested out Boost Oxygen on their way to the top. The cans of portable 95% purified oxygen can give hikers the boost of energy they need, especially at high altitudes. Brittany F. was impressed by how Boost Oxygen helped to cut their break times in half.
"There are more than a few steep sections of this hike that are difficult for even the most seasoned hiker out there. While hiking up these steep trails we would get winded and stop to take a break (a normal break for us would late 2-5 minutes in order to catch our breath and let our muscles take a break). This time around we would pull out our Boost Oxygen and inhale 2-3 slow deep breaths.Within seconds we would feel rejuvenated. Our breathing was back to normal and with our bodies getting almost straight oxygen it felt like it went straight to our muscles. They would instantly feel revived and ready to keep trekking up the mountain."
Brittany was a big fan of the peppermint flavor, which she found refreshing.
"I felt very alert after using the peppermint taste, and just like the tasteless oxygen can, we would feel revived with just a few breaths of Boost. During a long day of hiking this is crucial. Mis-stepping due to tiredness can have a long lasting injury attached to it. So after using boost and feeling refreshed was reassuring to me. I knew I was getting assistance to help me down the mountain safely."
Want to know more about Boost Oxygen? Check out what happened when our CEO tested it 8,000 feet up! 
Hiking Old Greyback Brings New Perspective
There's actually multiple trails leading to the top of San Gorgonio mountain. Depending on the hike you're wanting, you may choose a longer (but more relaxed) trail and break your trip into one or two days. If you opt for an alpine start and sore legs afterwards, the San Gorgonio summit can be reached in a day via the Vivian Creek Trail. Otherwise, bring the overnight gear and camp at Vivian Creek Summit Camp where you can rest up and hit the summit for sunrise.
If you're in phenomenal shape and just need a challenging day hike with a view, then Vivian Creek Trail is for you. At 17.2 miles long, this is the shortest (and steepest) trail San Gorgonio offers. There is water available at the Vivian Creek Summit Camp, as well as toilets at the trail-head. Dogs are allowed, however they should be kept on leash as Black Bears frequent this trail throughout the year.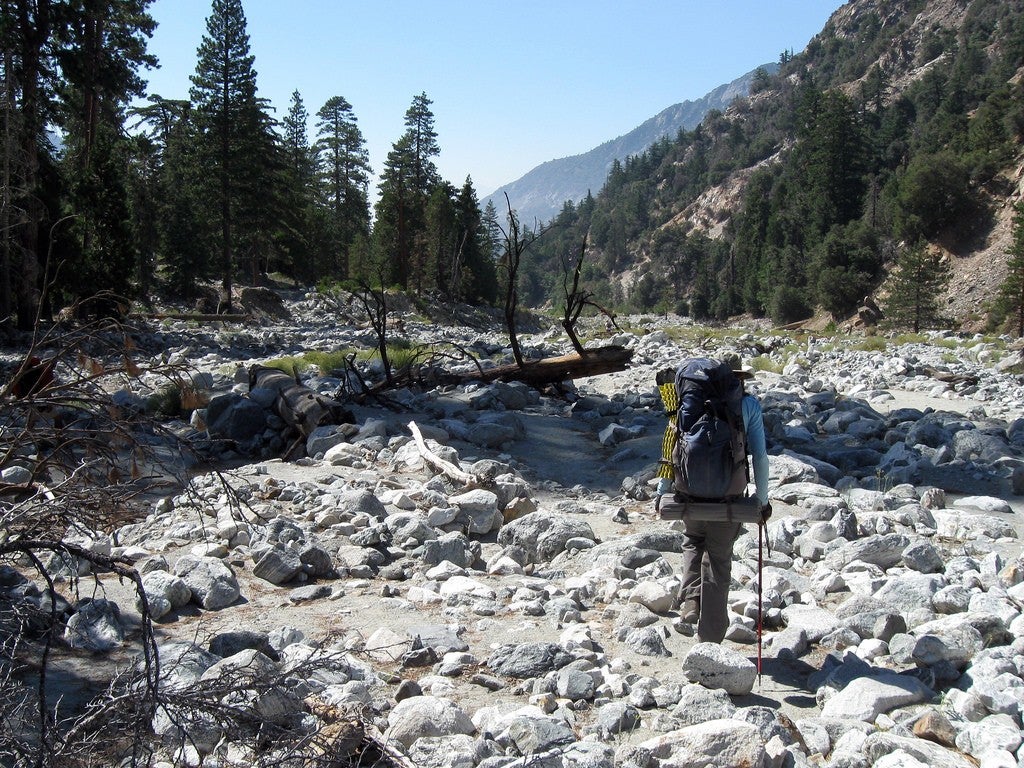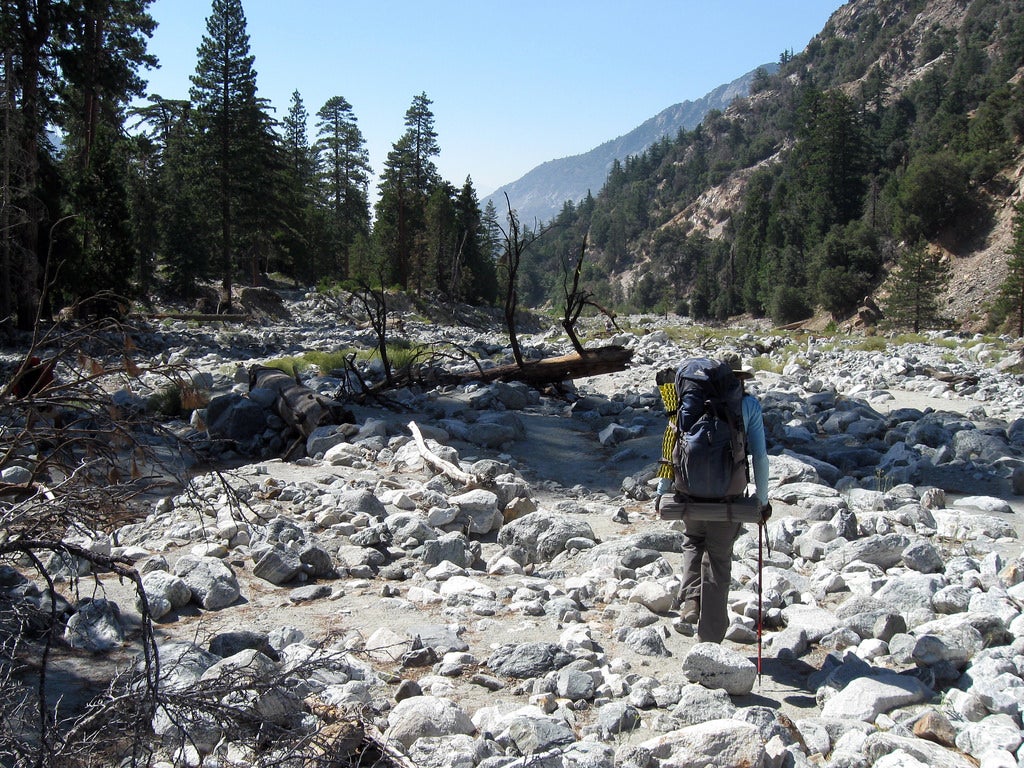 This is an easier trail if you're willing to break it into at least two different days. Providing access to the summit as well, South Fork trail is less steep (but longer) than it's more difficult counterpart. It still offers access to scenic viewpoints and rugged terrain, however at 24.5 miles long we think you're better off making this an overnight backpacking trip. In addition, your pack will be heavier taking this route. No campfires are allowed, and there is no consistent water sources along this trail which means you may need to bring extra water bottles with you.

There Are a few Campgrounds to Choose From
When it comes to camping on the San Gorgonio, you should prepare for a primitive camping experience. While there are amenities at some of the campgrounds here, most of them are very limited in what they offer. Beyond a toilet at the trailhead, there are few luxuries available for Old Greyback hikers.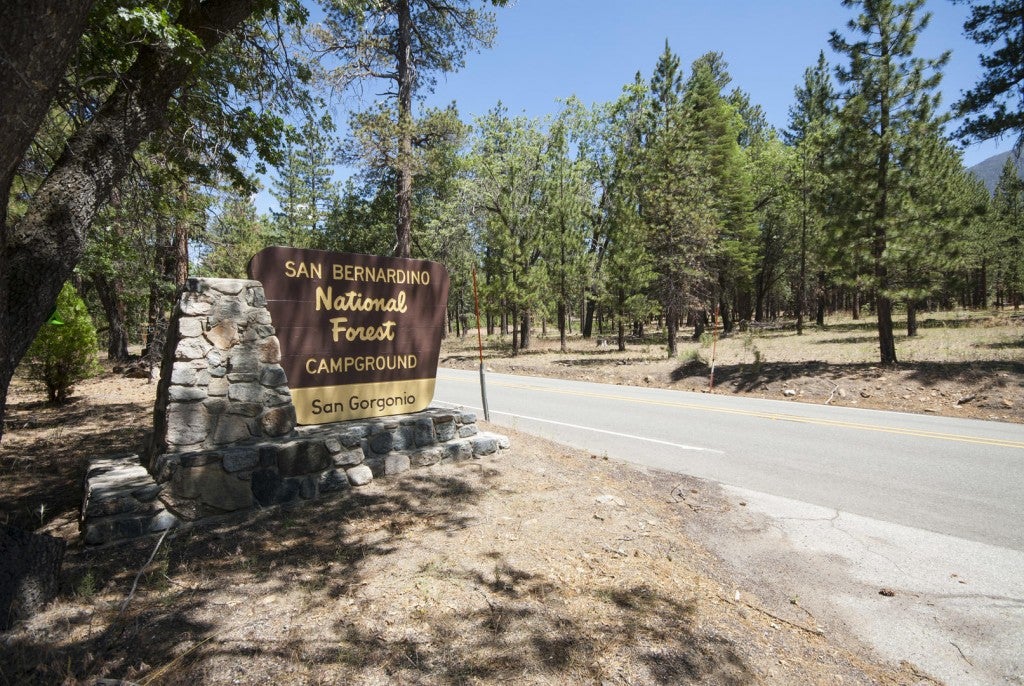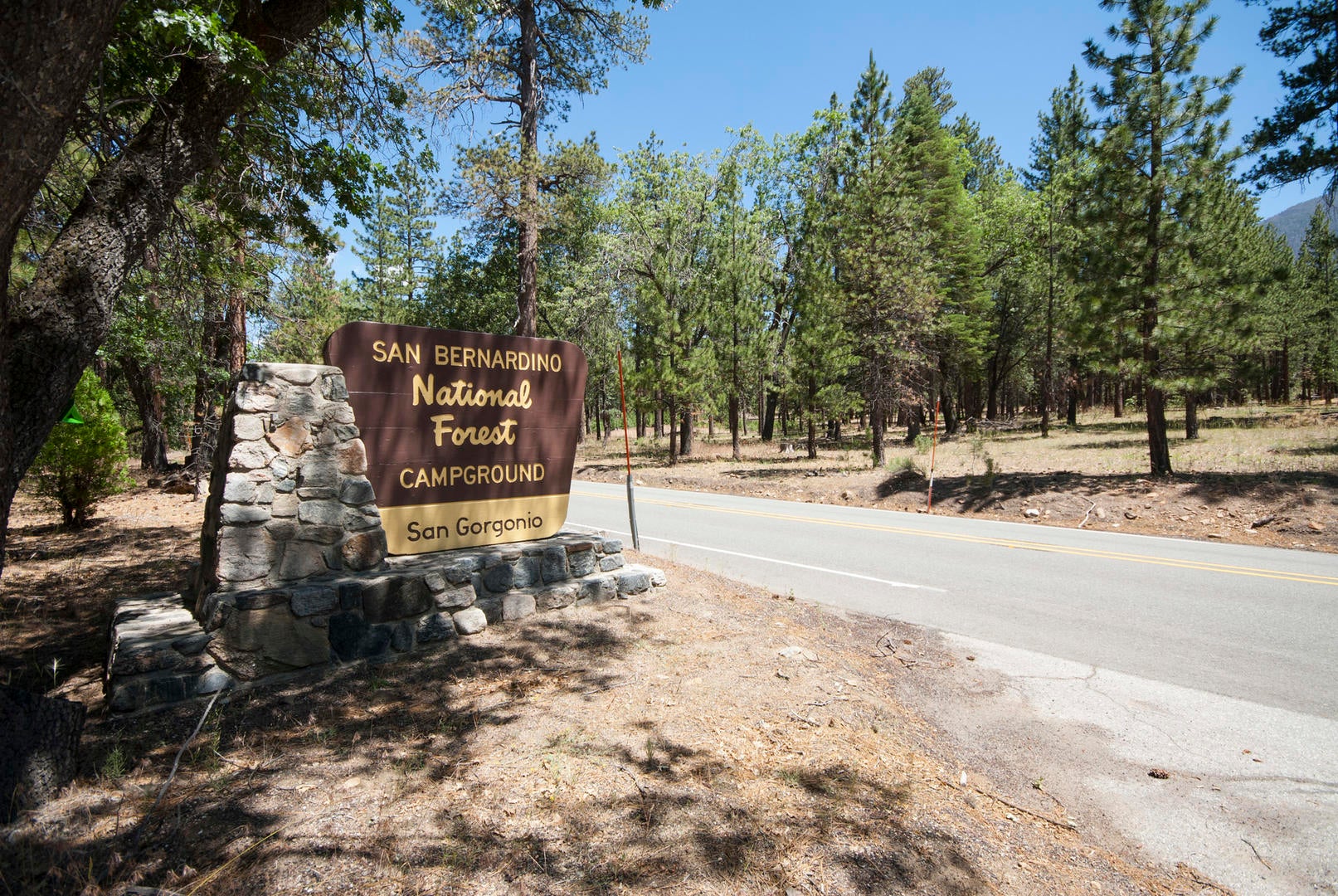 Located in the heart of the San Bernadino National Forest, this well-maintained campground offers full amenities and access to a variety of trails and recreation nearby.
Located 1.5 miles east along the trail from South Fork Meadows is Dry Lake, which is suitable for camping. Just remember, you must be at least 500 feet from meadows, water, and other nature features. Just over a mile past Dry Lake lies the Trail Flat Camp. Similar to Dry Lake there is a large open meadow with various locations to find shelter from wind. That being said, there is no water located at this location. Only useful for camping if you need more privacy than Dry Lake. Beyond that lies Mineshaft Saddle, which is directly at the base of the summit trail.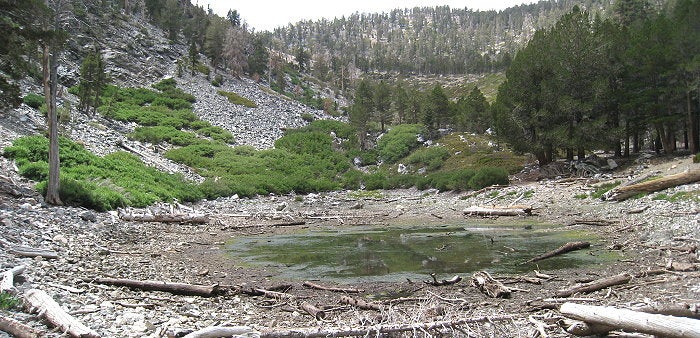 This campsite is located just .3 miles outside of Dollar Lake, and occasionally campers can find water from the lake itself when visiting. That being said, camping within .25 miles of Dollar Lake is prohibited.
Red Rock Flat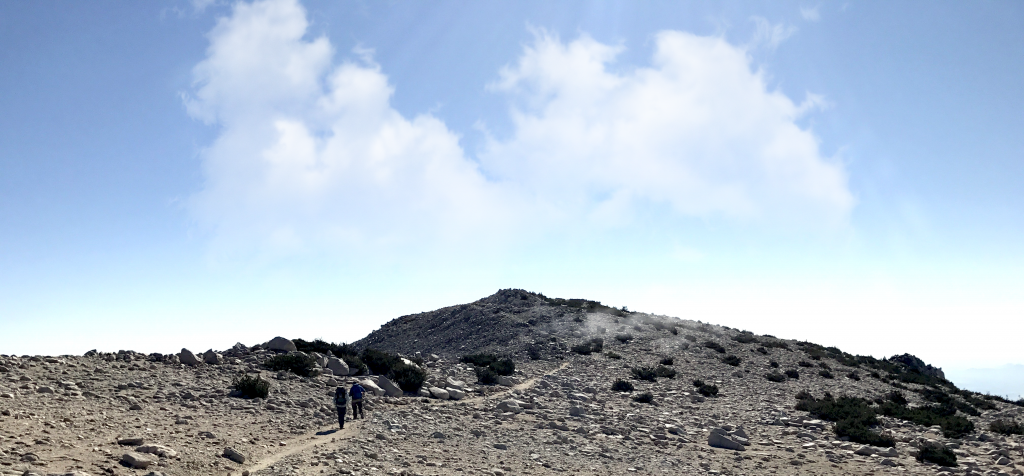 Just .7 miles beyond dollar lake lies Red Rock Flat, which is another common camping area for San Gorgonio. There is usually accessible water here, as well as various locations for shelter and protection from wind.
High Meadow Springs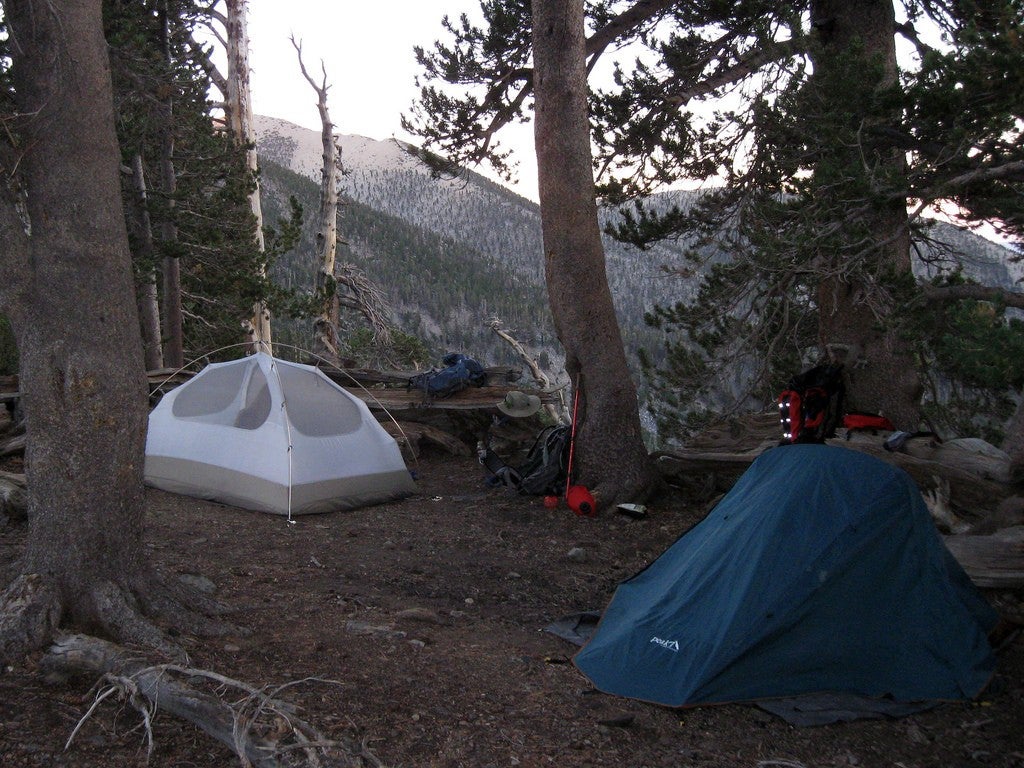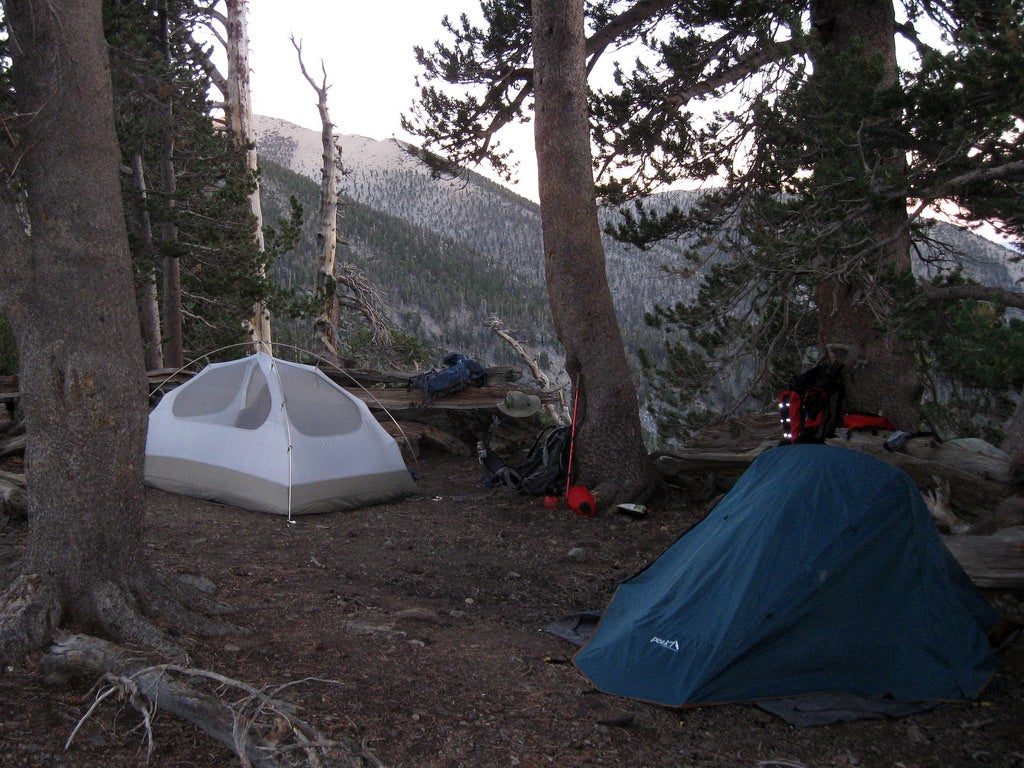 Just a mile beyond Red Rock flats, this private campground offers water as well, and is much more secluded than Red Rock Flats. There are trees, soft camping areas, and amazing views that are easily accessible from your tent.
One and two-tenths miles from the trailhead is Vivian Creek Camp (7,100′). Campsites are located up to the right of the trail after reaching the stream: one is halfway up the slope, and the other is at the top of the slope (no camping within 200 feet of the trail or creek). The upper end of this trail offers outstanding views of Yucaipa Ridge and Galena Peak, as well as sweeping panoramic views from the top of Mt. San Gorgonio.
Be Prepared for Your Hike Through San Gorgonio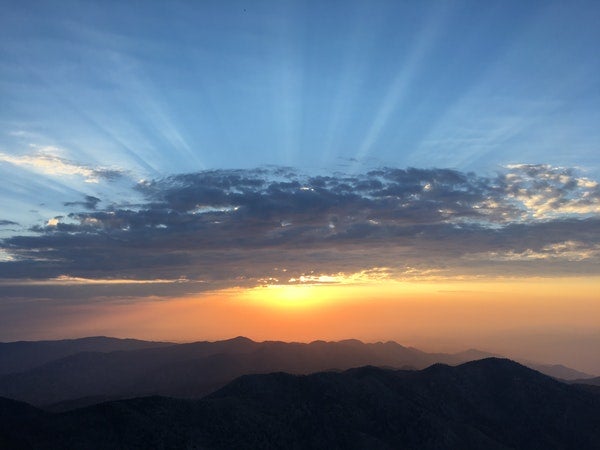 With views that span uninterrupted for miles, boundless trails, and enough difficulty to attract even the most seasoned hikers it's no wonder that San Gorgonio is one of the most popular wilderness areas in Southern California. Now that you've read everything you need, get your gear ready and hit the trail!
Interested in more information on California camping, hiking, and recreation? The Dyrt is committed to provided readers the most accurate, up-to-date information on camping throughout the United States. Check out our page on California camping, and start planning your dream vacation today!
---
Related Campgrounds:
Popular Articles: