We turned to campground reviews on The Dyrt for the inside scoop on Grand Canyon campgrounds. 
---
Everyone has an idea of what their perfect trip to the Grand Canyon might look like: the purple sunsets over the cliffs; hiking in the depths of the canyon; or cooking s'mores after a long day of desert exploring. But finding a Grand Canyon campground is easier said than done.
That's because this National Park itself covers about 1.2 million acres, including the South and North Rim recreation areas.
There are many excellent campgrounds and backcountry camping opportunities to choose from. Planning which Grand Canyon campground(s) you'll visit should be part of the initial planning of your trip, as many sites book up months in advance.
8 Grand Canyon Campgrounds Perfect for any Excursion
We combed through The Dyrt reviews to give you the inside scoop on the best camping in Arizona on both sides of the Grand Canyon. Dive in for advice from campers who have been there before: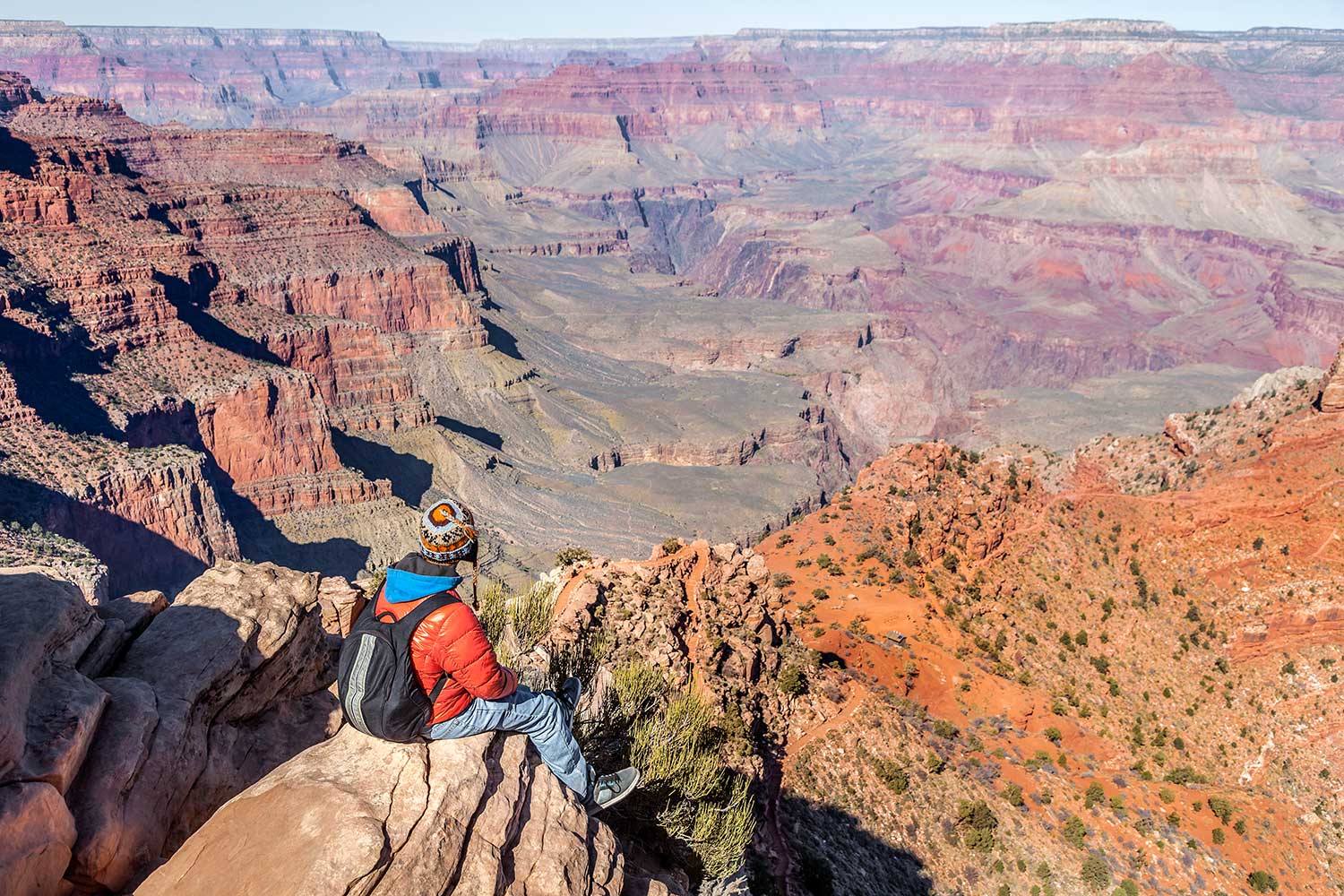 Grand Canyon Campgrounds in the South Rim
The South Rim is by far the most popular Grand Canyon camping area, close to Highway 40 and the major cities like Flagstaff and Phoenix. The Dyrt Campers recommend the following developed campgrounds if you'll be visiting the South Rim:
Mather Campground is by far the most popular campground in Grand Canyon National Park.
While there are no electrical, water, or sewer hook-ups, many of 319 sites are RV-friendly and generator use is allowed during specified hours.  With mature trees and a good layout, the campground doesn't feel crowded, despite the large number of users.
Shuttles to and from various viewing areas and trails occur on a regular basis during summer. Some campers recommend just bringing bikes to tour the South Rim.
Expect to see wildlife like elk and very inquisitive ravens throughout the campground. It's extremely important to keep a clean camp and follow posted rules and recommendations to keep you and the wildlife safe.
"GCNP is an extremely busy National Park year round, and during the non-snowy months the campgrounds are packed with campers. With that being said – I was surprised by the spacious site lots, we had plenty of room for two tents on the site, even having two vehicles." — The Dyrt Camper Amanda M.
Camp Here
---
Havasu Falls Camping Permits: (Almost) Everything You Need to Know
---
There is no better way to feel right 'on the edge' of the South Rim than by scoring yourself a spot in Desert View Grand Canyon Campground. Entering the park from the East will put campers on the Desert View road, which provides some of the most expansive views.
Behind this grand canyon campground, right on a precarious promontory is the famous Desert View watchtower built in 1932 by world renowned architect Mary Jane Coulter.
If you're visiting in the summer, you're in luck. Campers can find various offerings of shade for its tent-only spots, as well as water, toilets, a store and general amenities. No reservations are available, Desert View is on a first come, first serve basis
"Although it's farther from some of the major attractions, it's also really quiet, and the canyon views are spectacular." — The Dyrt camper Tara S.
Camp Here
---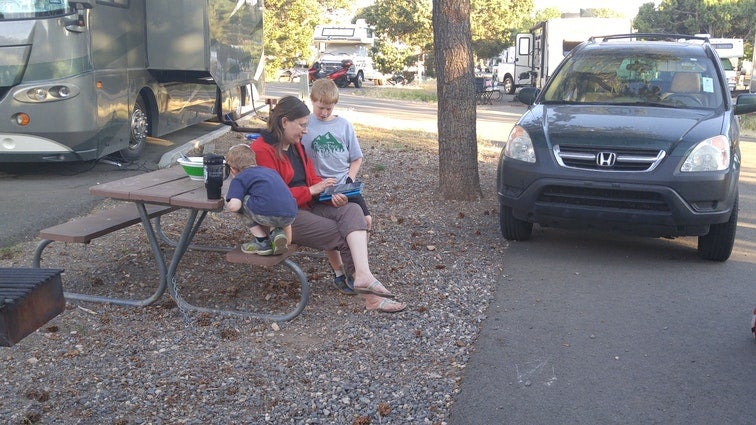 This campground is the only one offering full RV hook-ups on the South Rim of the Grand Canyon. Because of this, it is very, very popular and should be booked as far in advance as possible.
"This was an ideal place to stay with an RV at the Grand Canyon. The bathrooms were nice enough and the sites were a decent size- I wouldn't say private, but it worked for us. The real draw of this campground is that it's close to all the main hiking areas and central part of the park." — The Dyrt Camper Sara S.
Camp Here
---
North Rim Campgrounds Offers Unmatched Privacy
The North Rim is a five-hour drive from the South Rim — although it's only 10 miles as the crow flies in some places. It tends to be the path less traveled, attracting just 10% of park campers. Don't let that fool you though, the views are just as beautiful, if not more.
Waking up under Ponderosa Pines and Aspens will remind you of the ecological diversity of the Grand Canyon.
You should dress warm in the winter though, as campers may find snow on the North Rim as late as May and as early as September.
Hiking trails from the North Rim take campers to the visitor center, along the edge of the canyon, or through the sprawling desert forest. While no RV hook-ups are available, there is a dump station and potable water for campers needing these services.
"Absolutely beautiful and well worth the drive. The north rim offers great trails, beautiful views, awesome dining, laundry room, showers, country store and less crowded then the south rim. I can't wait to go back!" — The Dyrt Camper Pat W.
Camp Here
---
Grand Canyon River Permits: (Almost) Everything You Need to Know
---
Find Private Camping in the Backcountry
If crowds at the established Grand Canyon campgrounds are really not your thing, then there are many backcountry camping options that will get you off the beaten path.
Grand Canyon campers head to the back country for any number of reasons. Many are seeking fewer crowds and a sense of quiet and solitude.
Campground 5: Indian Garden  (Backcountry)
In the Grand Canyon, many of the backcountry campgrounds like Indian Garden are only accessible by hikers or mule train riders.
You would think that this would make finding a campsite easier, however most of these campgrounds still require reservations. That being said, the views and privacy make them well worth the effort.
Places like Toroweap Overlook offer spectacular panoramic experiences which are only available to those willing to drive or hike the distance.
Campground 6- Bright Angel  (Backcountry)
Located at the bottom of the Grand Canyon, Bright Angel is the only officially recognized Grand Canyon campground.  Offering access to toilets, running water, and more; it's a welcome retreat for tired and weary travelers year round.
You should keep in mind that campers are only allowed to spend two nights here (similar to Cottonwood or Indian Garden). That being said, if you choose to come in the winter and/or spring (Nov. 15- Feb. 28) you can stay for up to 4 nights.
Bright Angel also boast other amenities such as payphones, a ranger station, fishing (with a grand canyon fishing license) stargazing, and day hikes as well. Popular hikes nearby are the River Trail as well as the Phantom overlook.
Getting there: Bright Angel campground is located at the bottom of the Grand Canyon National Park. Getting here isn't the easiest, but it's definitely worth the hike. From the South Rim, you can expect to hike roughly 9.9 miles.
If you are coming from North Rim, this Grand Canyon campground will take closer to 14 miles. Hikers and tourists can find this campground along the Bright Angel Creek, and near the Phantom Lodge.
Campground 7- Ten-X
After an exhausting day of hiking, or dealing with a ton of tourists, Ten-X Campground is heaven sent.
Located very close (within 4 miles) to the South Rim camp entrance, this campground is convenient and free from the chaos taking place in the Grand Canyon Village.
Don't expect much in amenities as there are only pit toilets, water faucets, and campfire pits, but the sites are large and clean.
There are 70 single sites, 2 group camping sites and beautiful hiking trails all around.
Cottonwood Camp, located on the North Kaibab Trail, can be found between the Colorado River and the North Rim.
The North Rim is much less active than the South, only getting about 10% of the visitation. As a result, this Grand Canyon campground also gets fewer visitors.
It is also carries a historical feel that can't be matched by its South Rim neighboring Grand Canyon campgrounds.
Generally, people who trek out to Cottonwood are going to be well-prepared backpackers as there is still a lengthy trek down.
There are 11 group sites which can accommodate anywhere from 1 – 6 people. In addition, there is a very practical large-group site which is capable of holding up to 11 campers. All campsites are located north or upstream of the ranger station. There is running water here, as well as a series of composting toilets located nearby for the convenience of grand canyon campers staying here.
Grand Canyon Campgrounds Can Make or Break You (Literally)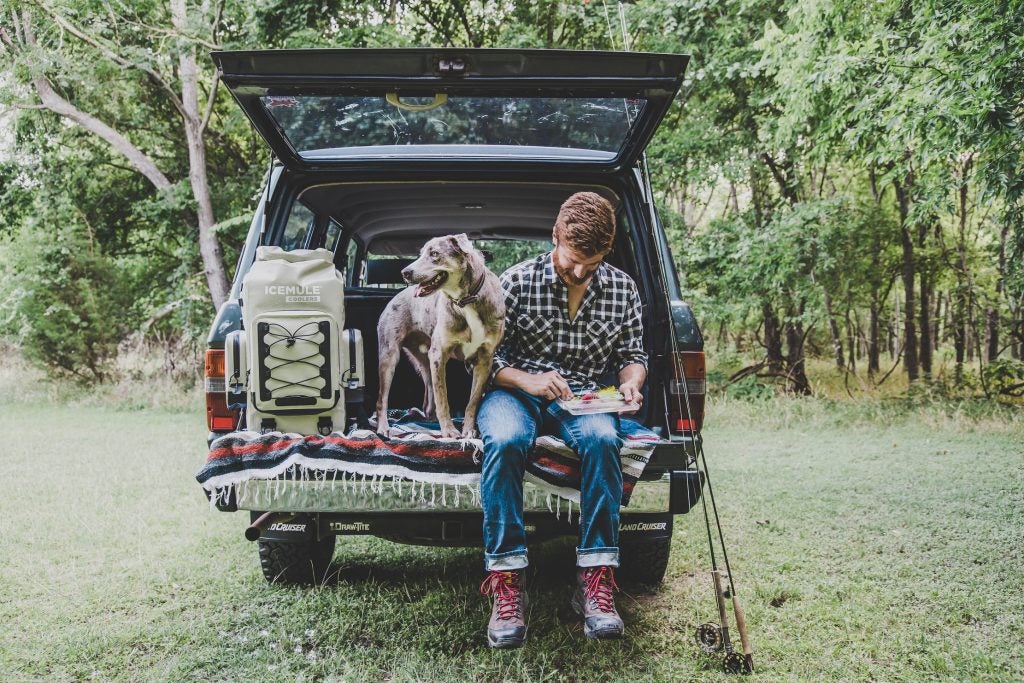 Whatever reason leads you to scouting back country campsite, be sure to carefully read the National Park Service recommendations. Roads in these areas often require high clearance 4×4 vehicles and cell service is extremely spotty. Many different areas throughout the park offer dispersed camping, but also require a lottery-based backcountry permit.
Finding the Best Grand Canyon Campground for You
---
Related Articles:
Popular Articles: