This article is brought to you by Outdoor Element, whose essential survival gear products include a survival rope bracelet that is perfect for car camping in Alaska.
---
After years of hearing about "The Last Frontier," with its turquoise glacial lakes and jagged peaks of the Denali range, I finally decided to buy a ticket to Anchorage. Little did I know that this plane ticket would be the least expensive part of my trip; I soon realized that just because Alaska was rugged did not mean it was cheap.
Experiencing Alaska was not like traveling to a foreign metropolis, where you just had to manage museum tickets, hostels, and food, it took a lot more to get to the places you see in the photos. But with time and planning, my experience with car camping in Alaska was both feasible and fun. This guide to Alaska car camping on the cheap pulls from my time in the area surrounding Anchorage—where there are a plethora of trails to hike, mountains to climb, and camping spots galore.
How to Plan an Alaska Car Camping Trip
Step 1: Finding a Rental Car
Early in my research for establishing this trip, I realized we would need to rent a car (the air fare was reasonable enough, and the drive from Portland, OR to Anchorage would have cut down on precious days of fun). As a thrifty traveler, I assumed our car could be our transportation as well as accommodation. While I had spent many nights crammed in the back of my Subaru Forester, I wasn't sure my fellow traveler (my brother) would be as excited by that idea—so I found something a bit more comfortable: a car with a pop-up roof tent!
This vehicle-and-tent combo ended up being one of the most crucial players in our trip, taking us from destination to destination and acting as our home in between. Finding an adventure mobile company in Anchorage was not too difficult; we went with Alaska Adventure Car and Camper Van Rental which was affordable and equipped us with all the necessary camp essentials from chairs and sleeping bags to a camp kitchen.
Some things to consider while looking for a rental:
The ruggedness of the vehicle: A sedan, while more cost effective, would not have been able to bring us down all the dirt roads we drove on. Make sure to rent something that won't limit your experience!
A camp kitchen: It's worth it to look for an all-inclusive car camping setup, as flying with camp cooking gear can get pricey. It was helpful to not need to pack my mess kit, pot, stove or a can of fuel.
Insurance: Some rental companies make you purchase additional insurance, while others allow you to use your own. Make sure you know what kind of insurance they expect you to have before arriving and to bring the right forms when you arrive to pick up your rental.
Step 2: Planning a Route
There's no doubt that you'll have an entirely different travel experience depending on where you visit in Alaska. Don't expect to see everything you looked at on a brochure in one trip—the peaks of Denali, viewing the northern lights, and grizzly bears feeding at Katmai National Park are typically a plane ride away from each other, and occur in different seasons. Fortunately, Alaska is chock-full of epic landscapes that will leave you awestruck no matter the season.
If you choose to land in Anchorage, common travel routes go north to the Denali area and south to Kenai Fjords. The easiest way to plan your route is picking your destination priorities that are available during your travel season—for us, that was seeing the Talkeetna Range and hitting two national parks.
Step 3: Finding Alaska Car Camping Sites
While you might find yourself driving around for hours or resorting to a Walmart parking lot to find a spot to sleep in the lower 48, that is far less common in Alaska. Campgrounds near Anchorage are plentiful, and the whole state has loads of options in state parks, national parks, forests and more (using The Dyrt to find your campgrounds might be the only planning tool you need).  Make sure to mark campsite on your map in advance of download offline maps because Alaska is known for having limited cell service and even more limited wifi.
As a last resort, you can typically get away with parking for the night on any land that is not private and doesn't have a "no camping" sign posted. This is particularly ideal for camping in a rooftop tent, as you don't have to worry about a tight space, muddy ground or leveling out land. This also means you typically won't have to pay a cent for the night—a hot top for those looking to go car camping in Alaska on the cheap.
Camping at Trail Heads
On our first night driving out of Anchorage, we decided to make a bee-line to a trail we would begin hiking the next morning. We expected a parking lot with the ability to park overnight and were pleasantly surprised to find a full fledged campsite with picnic tables, fire rings, and all types of campers: tent, van, car, and RV.
While not every trailhead we visited on this 10-day Alaska car camping trip was a campsite, we realized they were a great spot for semi-secluded car camping with immediate access to a trail. For those who have never boondocked before, this is a common, acceptable and cheap way to find car camping in Alaska.
Some campsites/trailheads we visited:
Camping in Denali National Park
When car camping in Alaska, the one location worth planning ahead for is Denali National Park. After hundreds of miles of almost empty highways, Denali comes as somewhat of a shock as you turn into the park and immediately find yourself in traffic—granted, it is usually caused by roaming wildlife. Famously home of the highest peak in the United States, Denali is a huge destination and one of the hardest places to find a last-minute campsite. Unless you have five to eight hours to to embark on a bus trip into one of the park's backcountry campsites, your options are fairly limited. Besides RV parks, you will have access to only two campgrounds within Denali National Park: Riley Creek and Savage River. As you can imagine, these spots book up fast so make reservations in advance!
If you do plan on going farther into the park, know that you will have to take a bus and have your own primitive camping gear. If you have the time, camping at one of these six sites is a really great way to experience the lesser crowded parts of Denali.
Camping on the Kenai Peninsula
There are a number of campsites for car camping in the Kenai Peninsula, but Miller's Landing is definitely my favorite.This campsite has all the amenities, from a stacked camp store with free coffee in the morning to kayak tours of Resurrection Bay, an oceanside campsite.
Walk along the beach of Miller's Landing and you will be sure to spot bald eagles feeding on salmon, jellyfish galore, and fishing boats heading back into port surrounded by a swarm of hungry birds. This place was a real gem for us, and car campers only have to pay five dollars a night to stay there!
Tips for a Comfortable Alaska Car Camping Trip
Always Carry Extra Food and Snacks
While you will find awe-inspiring sights around every turn in Alaska, do not expect to find much, if any, awe inspiring meals. Restaurants are few and far between and being hungry while hiking, traveling, and navigating is simply not worth it! Bring ample snacks because you will need them!
If you are particular or have dietary restrictions, make sure to pack food beforehand—you may not be able to find highly specific foods at camp stores, or even Anchorage.
Don't be afraid to buy in bulk. When you happen upon a good grocery store, take advantage of the luxuries offered there; you may have to go a few days before seeing another worthwhile place to shop for food.
Always carry extra water and refill whenever you can. Bring a water filter, as you'll likely find a reliable water source and can save money on costly water gallons.
Keep Backup Plans Ready
No matter what you are planning for your trip, chances are most of the activities are weather dependent. In Alaska, you might have rain pouring down on you for three days straight when you're supposed to go backpacking, high winds might cancel your ice climbing class, or a wildfire might jump the only major highway that leads to the airport. We experienced all of these challenges and still had an amazing time because we were flexible.
If you are planning on going backpacking or even hiking, always have a backup trip incase the weather for your original route doesn't work out.
Try to schedule as few things in advance as possible, to create as much ability to switch up your schedule when things go wrong.
When all else fails, learn to enjoy your hikes in the rain and be humbled by the strength that weather still has in the last frontier.
Prepare for Long Drives
Some days are going to be a lot of driving, because Alaska is vast! Here's how we prepped for the long hauls.
Make sure to pack an aux cord or bluetooth hook up so you can play music in your rental car.
Download music and podcasts to keep you going. We loved listening to The Wild by Chris Morgan and learning a lot about grizzly bears!
Keep Your Car Organized
Keeping your vehicle clean and tidy will make your trip so much easier!
Buy a limited amount of perishable foods, you don't want things going bad in your cooler.
Keep space on the floor for dirty hiking boots.
Bring (or make) a laundry bag for clothes.
Keep your camp kitchen in a plastic bin, make sure to wash dishes.
Whenever you stop to camp, hang wet clothes to dry by closing the ends of it in your window or on your roof bars.
Avoid any risk of bears approaching your vehicle while in bear country by having a place for everything and double checking your surroundings before you climb up into your car or rooftop tent.
Check out more photos from this Alaska car camping adventure.
---
This article is brought to you by Outdoor Element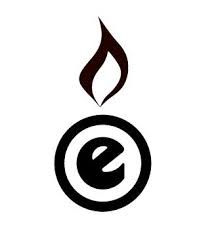 Their array of essential outdoors survival gear offers unique and reliable ways to stay safe and prepared while camping, hiking, biking, or all of the above.
---
Related Campgrounds:
Popular Articles:
---

---