This article is brought to you by Wild Zora, makers of delicious AIP snacks, and other healthy food options for people with a nightshade allergy or other dietary restrictions.
---
Iceland is a popular destination for those seeking the elusive northern lights — those colorful displays of electrically charged electrons and protons, colliding with neutral atoms in the upper atmosphere. 
But did you know that you don't need to book an expensive plane ticket to experience this natural phenomenon?
Camp and View the Northern Lights in the United States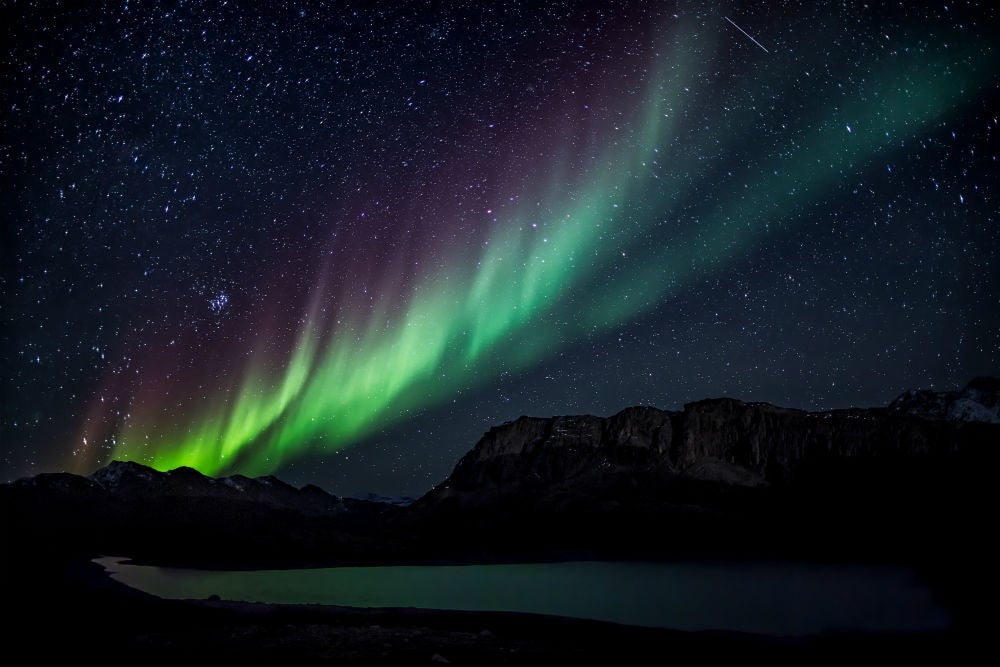 There are multiple U.S. destinations that offer excellent views of this awe-inspiring night show. Catch the northern lights at one of these U.S. destinations, and check out our recommended campground for each.
1. Cook County, Minnesota
This far northeast corner of Minnesota is a beautiful place to view the Northern Lights dancing across Lake Superior. There is plenty of open space to have a secluded camping experience. Check out the North Bally Creek Pond Campsite for a great place to base your Aurora viewing adventures. The best viewing times here are in late fall and early spring.
2. Priest Lake, Idaho Panhandle
This lake is often photographed during the Aurora, as the sheltered lake and mountainous backdrop provide a beautiful canvas for the lights to paint their magic. Try the Priest Lake State Park Campground for a place to camp. Dress warm, as the best time to view the lights here is in the winter.

3. Marquette, Michigan
Many residents of this far northern town on the Upper Peninsula, the main port to Lake Superior, regularly see the Aurora from their homes on clear fall nights. Check out the Marquette Tourist Park for a place to camp right on the lakeshore.
4. Fairbanks, Alaska
Fairbanks is considered the best place in the US to view the Northern Lights. Indulge in the Chena Hot Springs and soak as you gaze up at the explosion of colors, not far from the Chena River State Recreation Area campground. In Fairbanks, you could catch the northern lights as early as the end of August.
---
The Dyrt is the fastest growing camping app on web and mobile, with new features being rolled out regularly. If you love the outdoors, discovering ideal spots to pitch your tent, and being part of a rich and active community, then join us.
---
Related Campgrounds:
Popular Articles: