This article about camping around northwest Arkansas is brought you by Banner & Oak. No matter where you choose to camp, their snapback hat will keep you cool and comfortable.
---
Camping around northwest Arkansas really has it all. Cliffs to scale, caverns to explore, and swimming holes to jump in, these campgrounds are all stunning. Whether you're visiting the unbelievable cave systems at Blanchard Springs, or the breathtaking waterfall at Petit Jean State Park, you will not be disappointed.
This state park, located in Lee Creek Valley on Devil Lake in between Fayetteville and Fort Smith, is littered with sandstone bluffs, ravines, and caves. The lake itself is eight acres of beautiful clear waters, and Devil's Den State Park has over 20 miles of hiking and horseback riding trails. Amenities include walk-in tent sites, camping spots, RV sites, and cabins. There is a seasonal cafe and pool, and the waterfalls are not to be missed.
"When you think of a campsite that has it all, this one is it. It's got your water source, trails, big boulders to climb, caves." – Marcus H.
Campground Details:
Price: $15-$30
Number of Sites: 143
RV sites: Yes
Fires allowed: Yes
Pets allowed: Yes
---
About an hour from Fayetteville and Springdale sits this lovely campground in a deep, narrow valley amidst towering hills. A variety of campsites and cabins span from basic amenities to a fully built cabin at Roaring River State Park. Use the pool to cool off in the summer or give your camping stove a rest by dining at the restaurant.
"Great layout for family walks or kids to ride their bikes throughout. The bathhouses are nice and taken care of. The river is stocked with trout daily. There are a few hiking trails." – Mandi R.
Campground Details:
Price: $13-$26
Number of Sites: 167
RV sites: Yes
Fires allowed: Yes
Pets allowed: Yes
---
One of the most stately sights at Natural Falls State Park is the gorgeous 77-foot waterfall that cascades from the grassy plains over rocks to the grasslands below. Camping set-ups include RV sites, camping sites, and yurts. Hiking, fishing, and bird-watching are all popular activities.

"Of course, the best part of the park is the 77-foot tall waterfall. The hike to the bottom is fairly steep but there is a sidewalk that takes you to an overlook at the top. The park has probably the longest disc golf course I've ever seen." – Richard
Campground Details:
Price: $14-$30
Number of Sites: 61
RV sites: Yes
Fires allowed: Yes
Pets allowed: Yes
---
Visitors flock to this campground every year to enjoy the majesty of the limestone bluffs, the mysterious bat caves, and the freshwater springs. Located just 34 minutes from Springdale, Withrow Springs State Park offers a tennis court, seasonal pool, and shopping at the pavilion. Campsites are tucked away in shaded nooks and span from primitive to more modern.
"There is also a great wading creek onsite and freshwater spring. And a small playground! We really loved this campsite, it may be one of our favorites!" – Sarah M.
Campground Details:
Price: $14 – $36
Number of Sites: 39
RV sites: Yes
Fires allowed: Yes
Pets allowed: Yes
---
The Buffalo is one of the last undammed rivers in the country and winds its way through limestone bluffs of the Ozarks. Canoeing, horse camping, and fishing are just a few activities to enjoy at Steel Creek – Buffalo National River. With some walk-in sites on a first-come, first-served basis and equestrian camping sites available, there is a spot to suit everyone.
"You can see beautiful bluffs from the campground. The campsites are all in a big grassy field which I love. There are trails to the river nearby and a great swimming hole!" – Lindsey P.
Campground Details:
Price: $20
Number of Sites: 40
RV sites: Yes
Fires allowed: Yes
Pets allowed: Yes
---
With every campground except for Lost Valley sitting next to the Buffalo River, Kyles Landing is one-of-a-kind. Camp in the shady maple groves and explore the towering cliffs bordering the river. Take to the trails or head to the river; you won't be disappointed. Most sites are walk-in and the Eye of the Needle hike should not be missed.
"Had a great time kayaking! Awesome fishing and swimming! The water is crystal clear with rocky pebble shore line. Great place to stay!" – Donna M.
Campground Details:
Price: $12
Number of Sites: 33
RV sites: Yes
Fires allowed: Yes
Pets allowed: Yes
---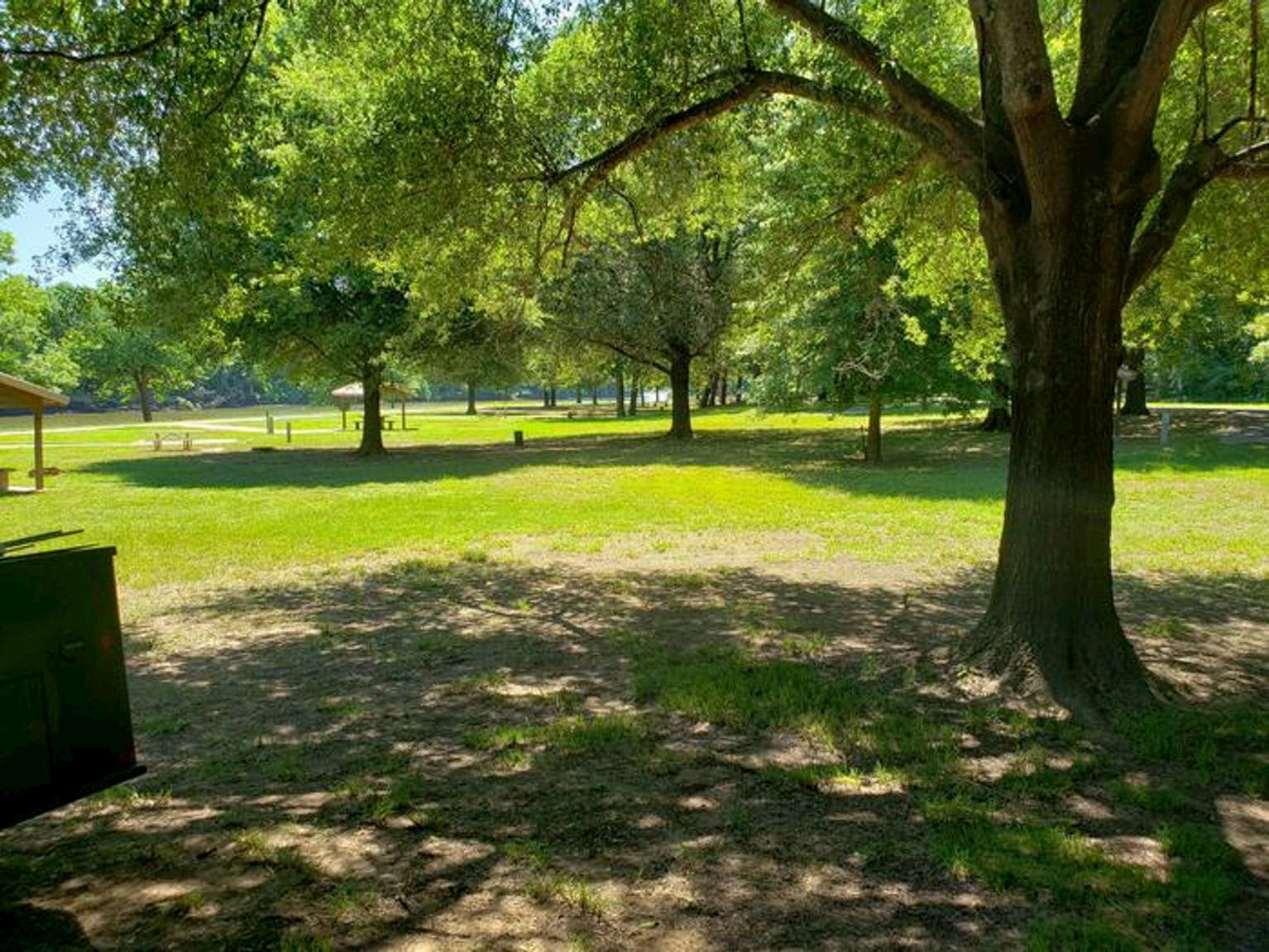 Only 26 minutes from Fort Smith, Clear Creek – Ozark Lake lives up to its name. The beautiful water invites visitors from all over to enjoy many water sports. And the campground has hot showers, a dumpsite, and a pavilion for group meetings. With 38 campsites, this is a great place from which to explore Frog Bayou.
"This park is located on the Arkansas River. There's a boat ramp, so bring your boat and enjoy the beautiful Arkansas River." – Sheila H.
Campground Details:
Price: $10 – $50
Number of Sites: 38
RV sites: Yes
Fires allowed: Yes
Pets allowed: Yes
Camping in western Arkansas offers campers sights of beautiful cliffs, thundering waterfalls, and cathedral-like caverns. A more comprehensive list of camping sites around Fort Smith, Fayetteville, and Springdale can be found at The Dyrt.
---
This article about camping near western Arkansas was brought to you by Banner & Oak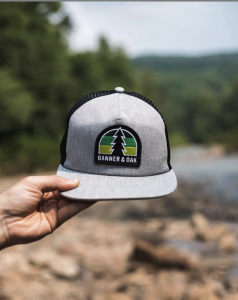 After your outdoor adventure, be sure to read their article about how to get sweat stains out of a hat, so you'll be ready for the next one.
---
Popular Articles: