This article is brought to you by Tentsile. Tentsile's innovative hammock tent hybrid products, make for a unique and comfortable camping experience, no matter where your adventures take you.
---
Camping in West Virginia is magical. Explore mighty rivers or scale sandstone cliffs by day, and enjoy campfires and meteor showers by night. Fall is a fireworks display of foliage, offering opportunities for photoshoots and memorable hiking views.
Located within an hour from Charleston, these seven campsites have rivers, gorgeous night skies, and even working mills and farms. Don't miss the magic that is camping in West Virginia.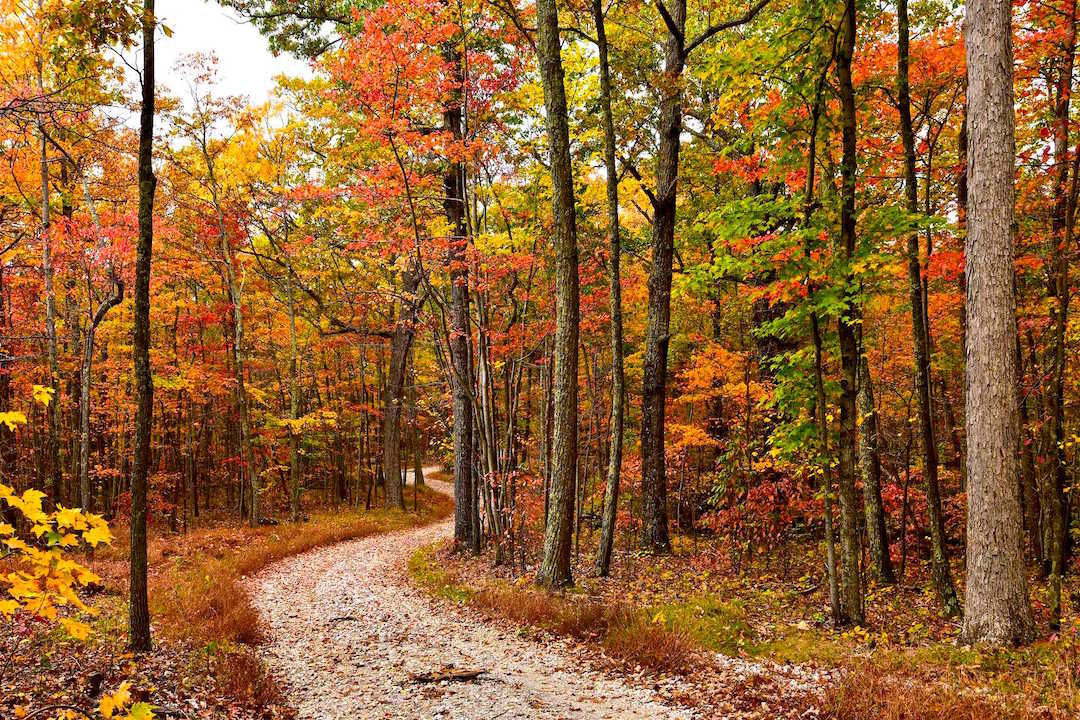 With 25 miles of hiking, this campsite is only seven miles from Charleston, but it feels far away. The campsites vary from electric hookups to rustic sites. Hiking and mountain biking are popular, and Kanawha State Forest makes an ideal base for hunting expeditions. A creek, a public pool, and a shooting range are all close by.
"Tucked away in the middle of the mountains, surrounded by the constant reminder of wildlife. I stayed for the very start of spring. The world was covered in the brightest green moss. "- Kaitlin T.
Campground Details:
Price:

$25-31

Number of sites:

46 campsites

RV sites:

Yes

Fires allowed:

Yes

Pets allowed:

Yes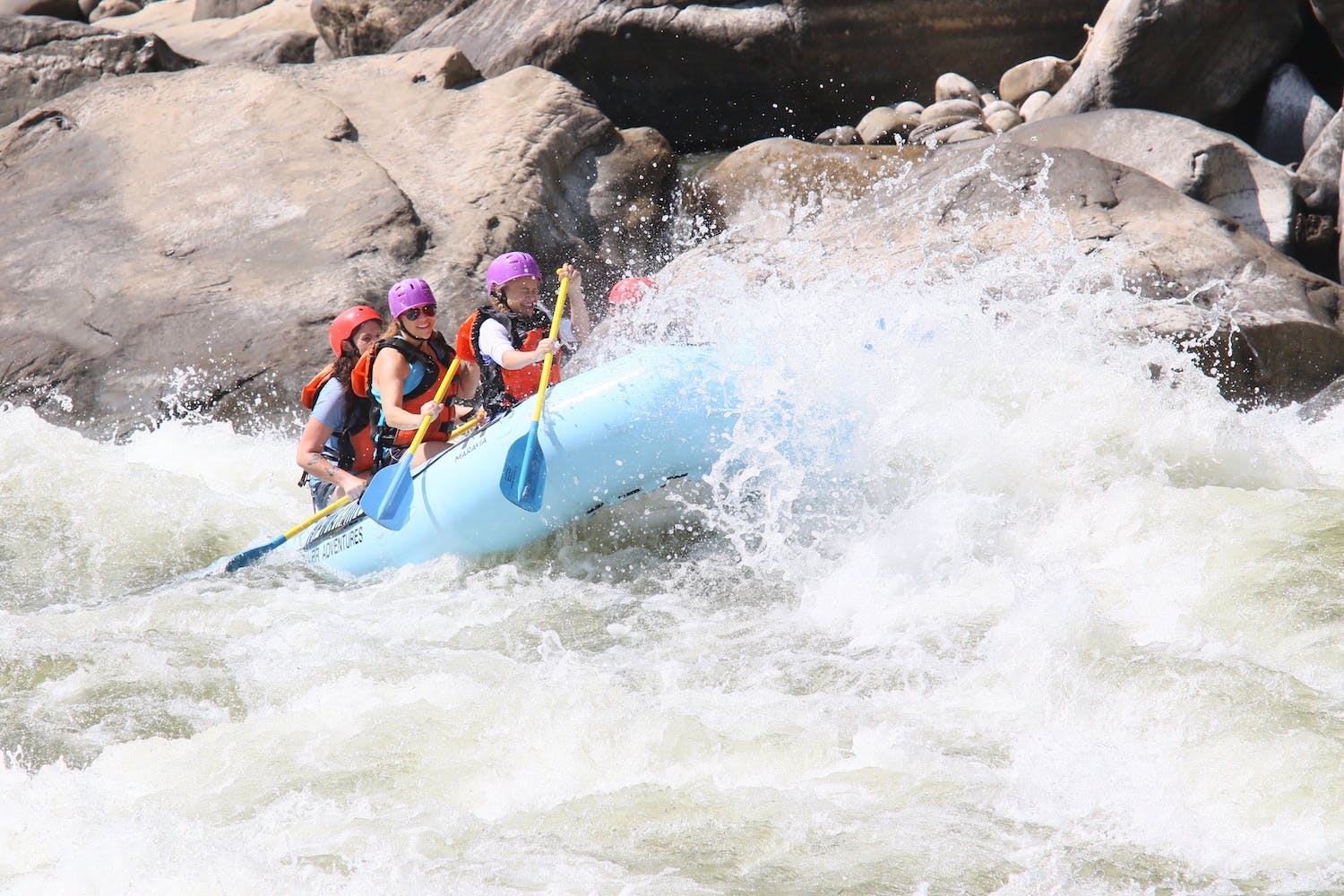 Charleston is 60 miles southeast of Chestnut Creek Campground. The campground is also half a mile from the New Gorge Bridge, making it the closest camp to this iconic destination. Hand-washing basins, hot showers, and lavatory stalls are available at Chestnut Creek Campground. Firewood and ice are for sale on-site. If you don't feel like cooking, there is a burrito bar within walking distance.
"Site was large with lots of trees. Seth was very friendly and helpful. This is a nonelectric site campground, and I found that appealing."- Linda L.
Campground Details:
Price:

$8-10

Number of sites:

34

RV sites:

No

Fires allowed:

Yes

Pets allowed:

Yes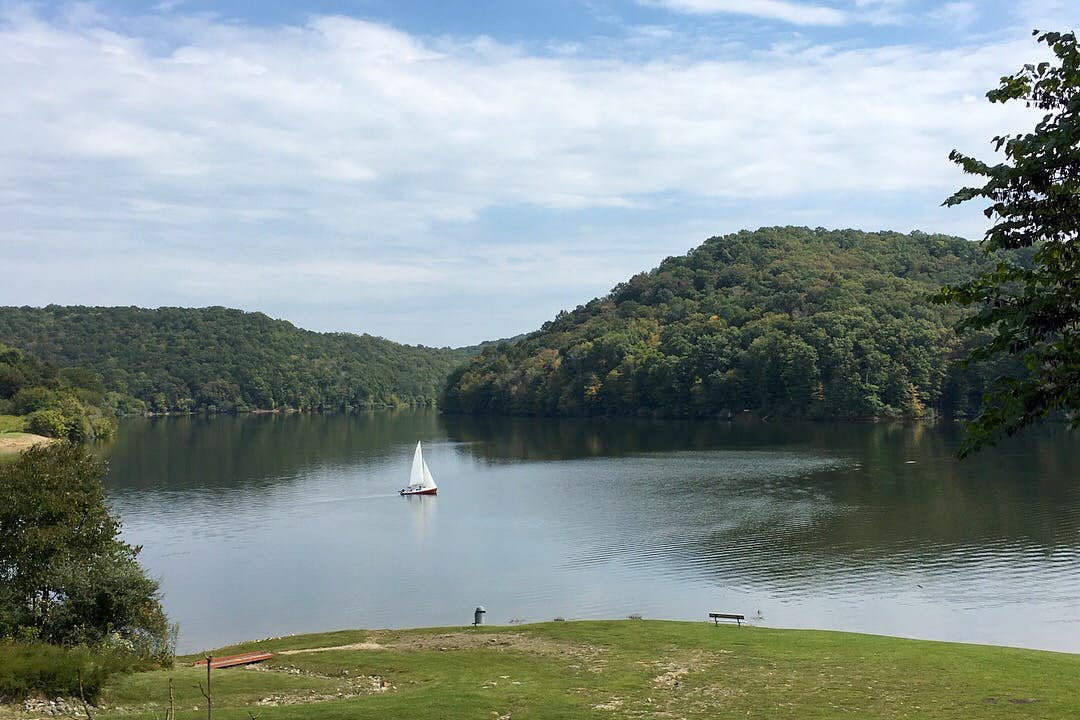 Nestled within 3,000 acres of forest on Beech Fork Lake, this campground offers activities for the whole family. The campsites are scattered throughout the lush river valleys and are a bird watcher's paradise.
With four different camping areas, Beech Fork is open year-round, but the general store and ice cream shop are seasonal. Each campsite has a paved parking spot, a picnic table, a grill, and a fire ring. A pool and a disc golf course are both located nearby. Plus, there's game equipment available to rent if you don't bring your own.
"You can take a kayak or even boat up to your campsite. If swimming in the lake isn't your thing, then the Beech Fork pool is not even a minute away."- Josh F.
Campground Details:
Price:

$21-41

Number of sites:

275

RV sites:

Yes

Fires allowed:

Yes

Pets allowed:

Yes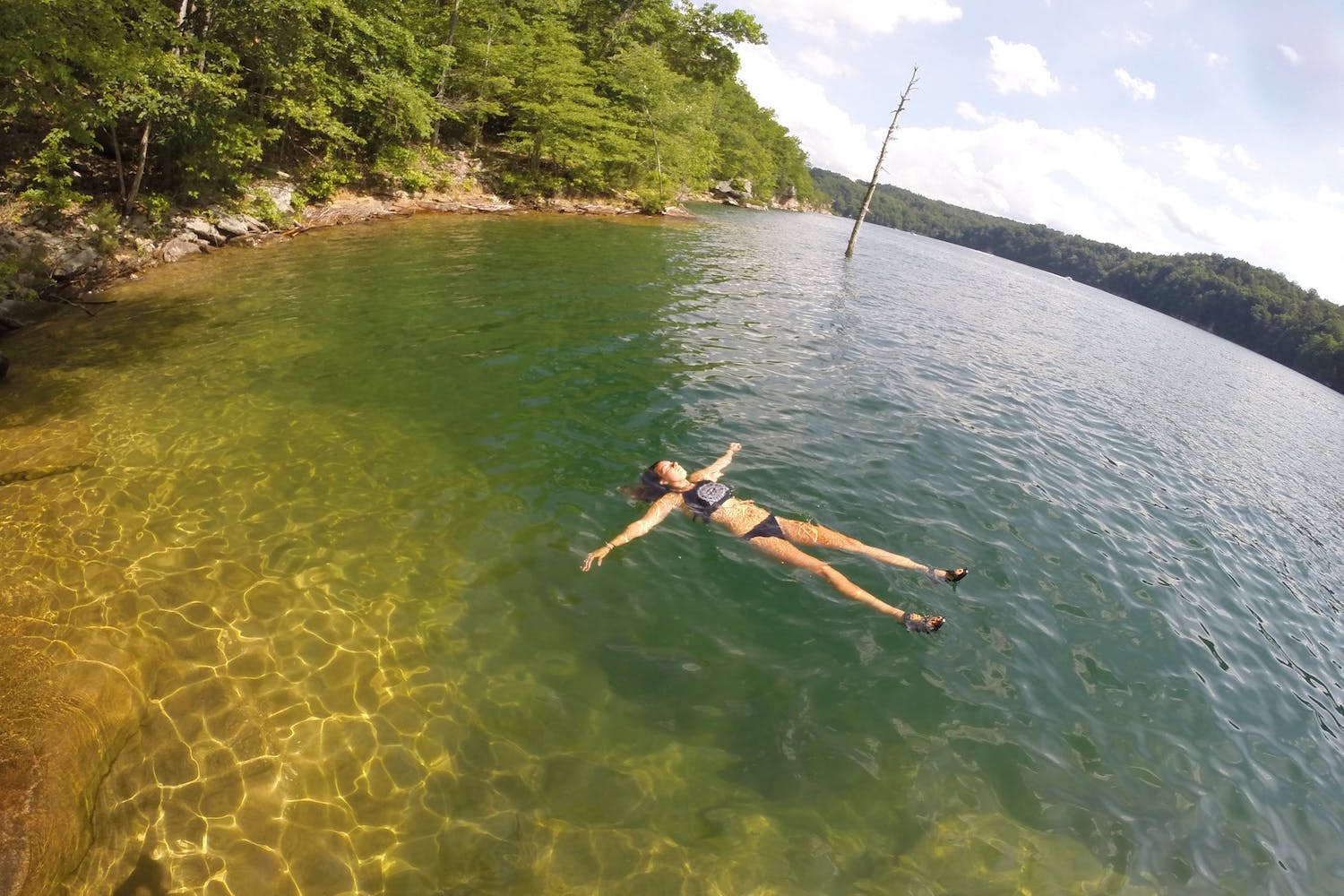 A quick 62-mile drive from Charleston, this campground is situated on the shores of Summersville Lake. Cast a line into the lake for a chance to hook some walleye, bass, or trout. You can also partake in boating, waterskiing, swimming, and even whitewater rafting—for those with a taste for adventure.
Amenities at Battle Run include flush toilets, showers, dumpsites, and laundry facilities. A boat ramp and fishing dock are convenient, and kids love the playground.
"Rock climbing is also a great use of these cliffs that surround the lake as well as cliff jumping; this is at your own risk as there are large rocks/boulders in the water below."- Hannah V.
Campground Details:
Price:

$5-21

Number of sites:

117

RV sites:

Yes

Fires allowed:

Yes

Pets allowed:

Yes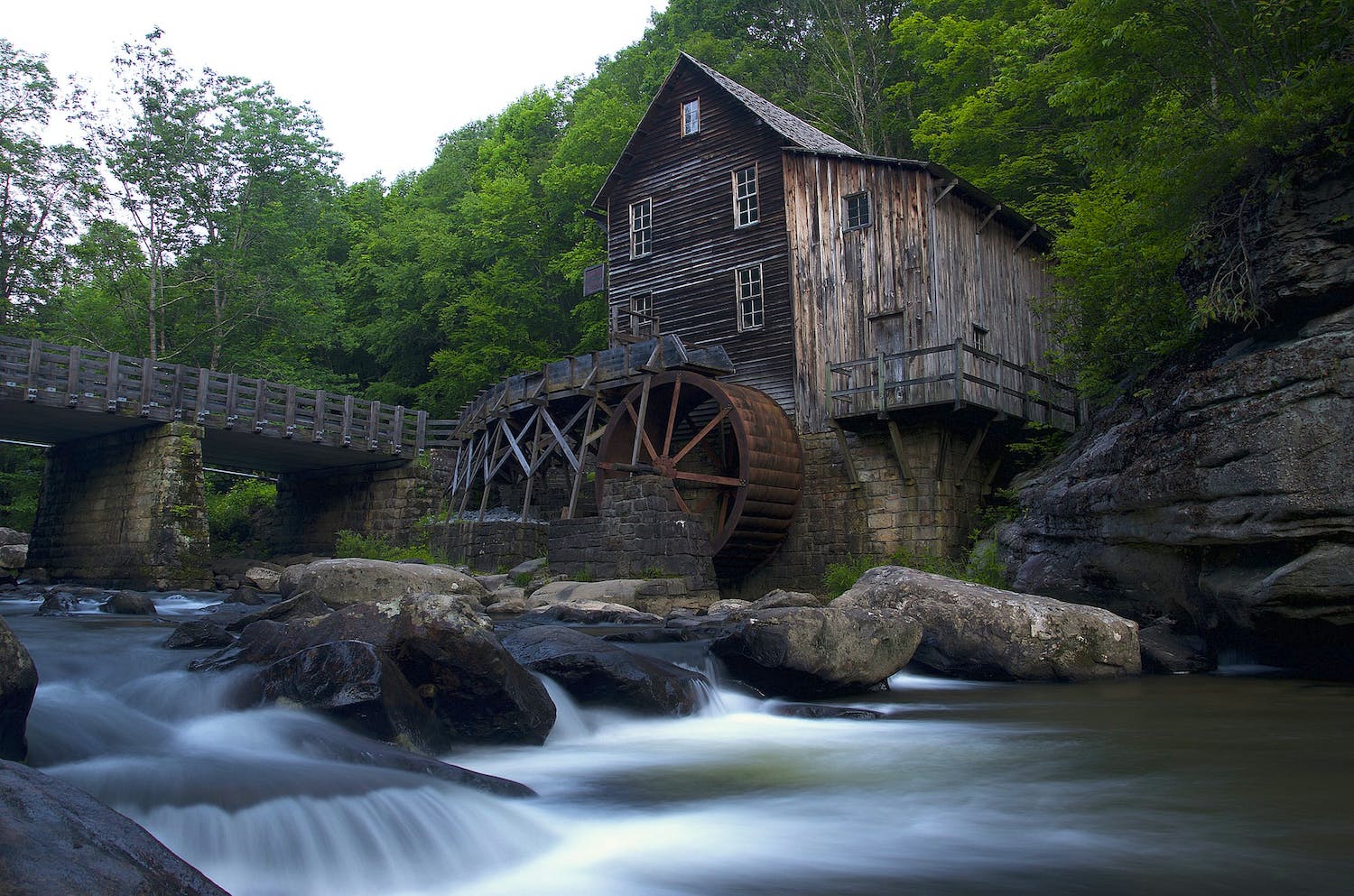 Enjoy the best West Virginia has to offer on this boulder-strewn river. One of the most popular attractions at Babcock State Park is the working replica of Cooper's Mill, now called Glade Creek Grist Mill. Against a backdrop of fall colors, it creates a scene very much iconic to the great state of West Virginia.
Campground amenities include two dump stations, drinking water, and a coin-operated laundry room. It is open from April until October.
"The trails are wonderful throughout the park if you enjoy hiking as we do.  As a bonus, there was a canceled bluegrass festival that week in Clifftop, WV,  so we had a lot of local bluegrass throughout the campground."- Travis C.
Campground Details:
Price:

$25-28

Number of sites:

52

RV sites:

Yes

Fires allowed:

Yes

Pets allowed:

Yes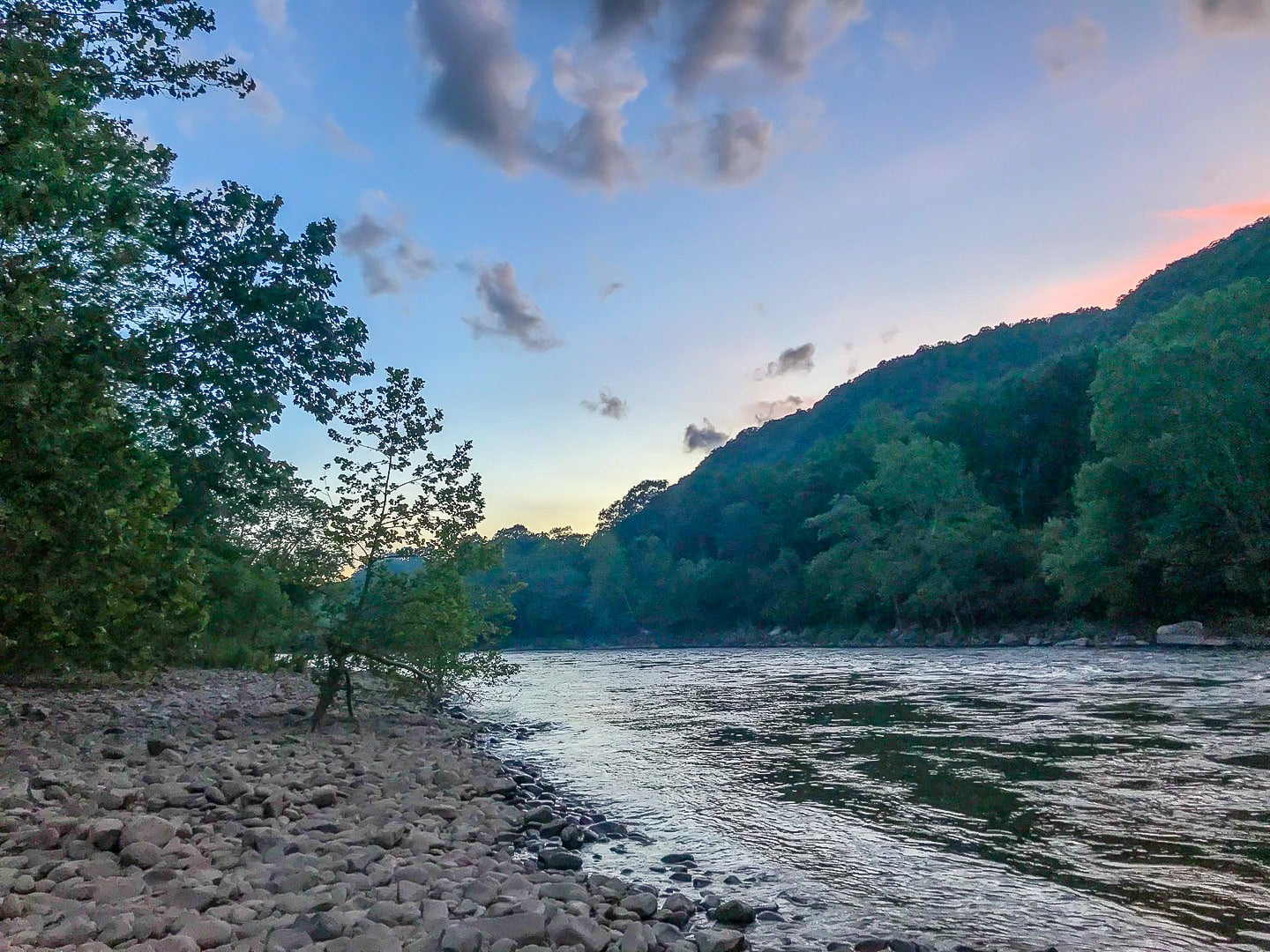 A little over an hour from Charleston, West Virginia is Grandview Sandbar Campground, where the New River's sound is omnipresent. This is a primitive campsite that makes you feel as if you have escaped from modern life.
There are seven RV sites, the best located at the end of the first loop. A central toilet area is equipped with smell suppression, and there's a boat launch next to the river. Swimmers should take care because the New River runs fast and powerful. Bring plenty of drinking water with you, as there is no potable water on site.
"Great Weather. Nice elevated fire pits at most campsites. Best of all, it was free."- Ben R.
Campground Details:
Price:

Free

Number of sites:

15

RV sites:

Yes

Fires allowed:

Yes

Pets allowed:

 Yes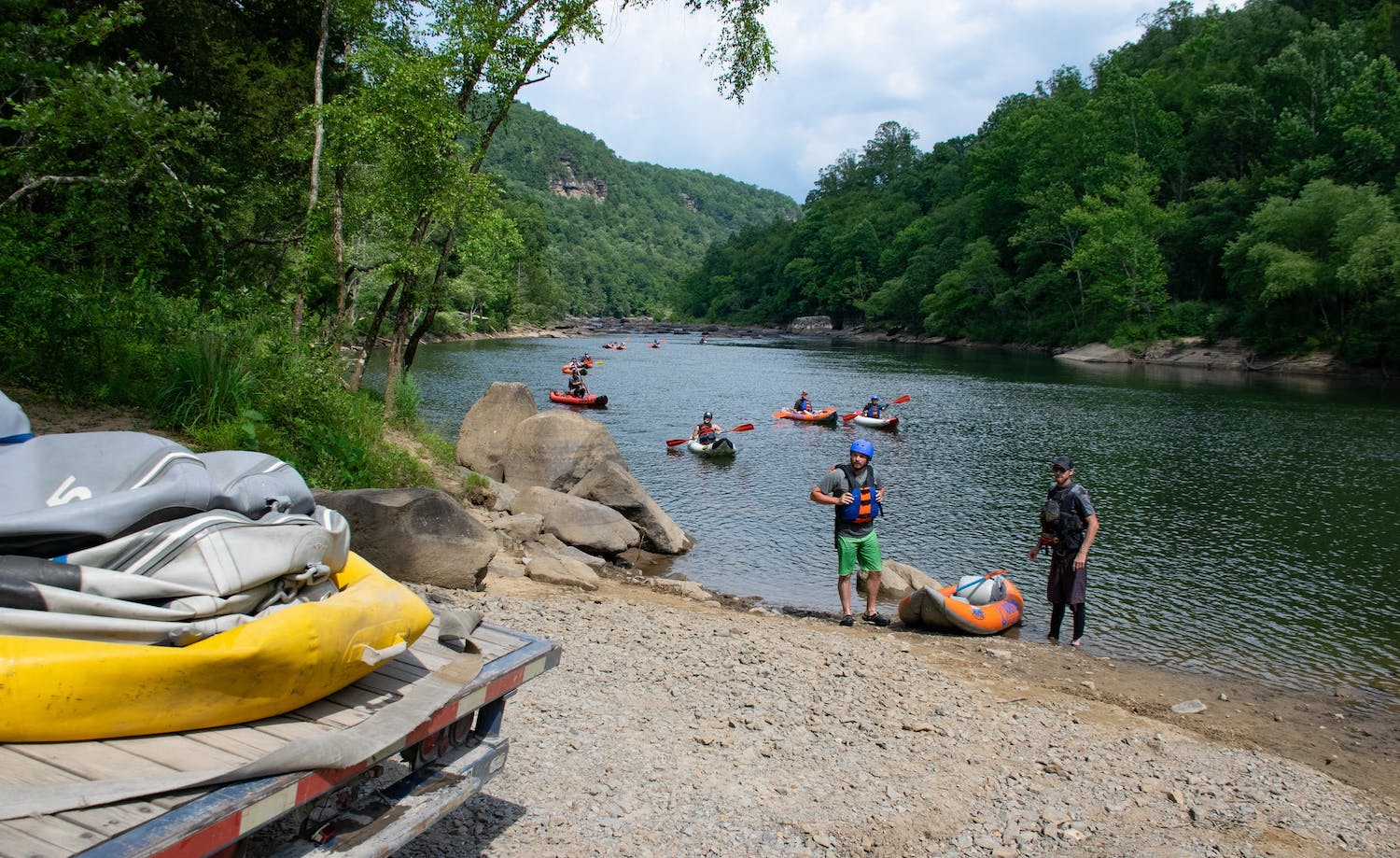 Part of the new surge of agrotourism, Tawney Farm allows you to enjoy the incredible peace of camping on a working sheep farm. Nestled next to the Gauley River National Recreation Area, this campground is a great base camp for whitewater rafting expeditions & much more.
With numerous campsites scattered about and a charming cabin dubbed the Nut House, you can visit animals on the farm or explore the Gauley River's shores. Guests at Tawney Farm have easy access to portapotties and even a hot outdoor shower. We recommend trying to pitch your tent along a shady wooded glen or atop a nearby peak for extraordinary night sky views.
"Great hospitality! James prepped my fire pit with free wood, and Susan made sure I had plenty of charcoal, then loaned me BBQ tools so I could grill my dinner without scorching my hands."- Jennifer B.
Campground Details:
Price:

$5-12

Number of sites:

30

RV sites:

No

Fires allowed:

Yes

Pets allowed:

Yes
Camping in Charleston, West Virginia, is an unforgettable experience. These seven campgrounds only scratch the surface of the options in this area. For more, check out The Dyrt's full list of the best camping in West Virginia.
---
This article was brought to you by Tentsile.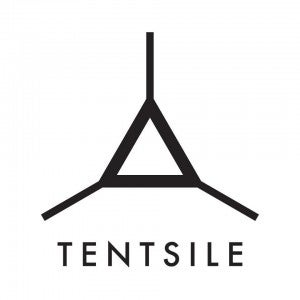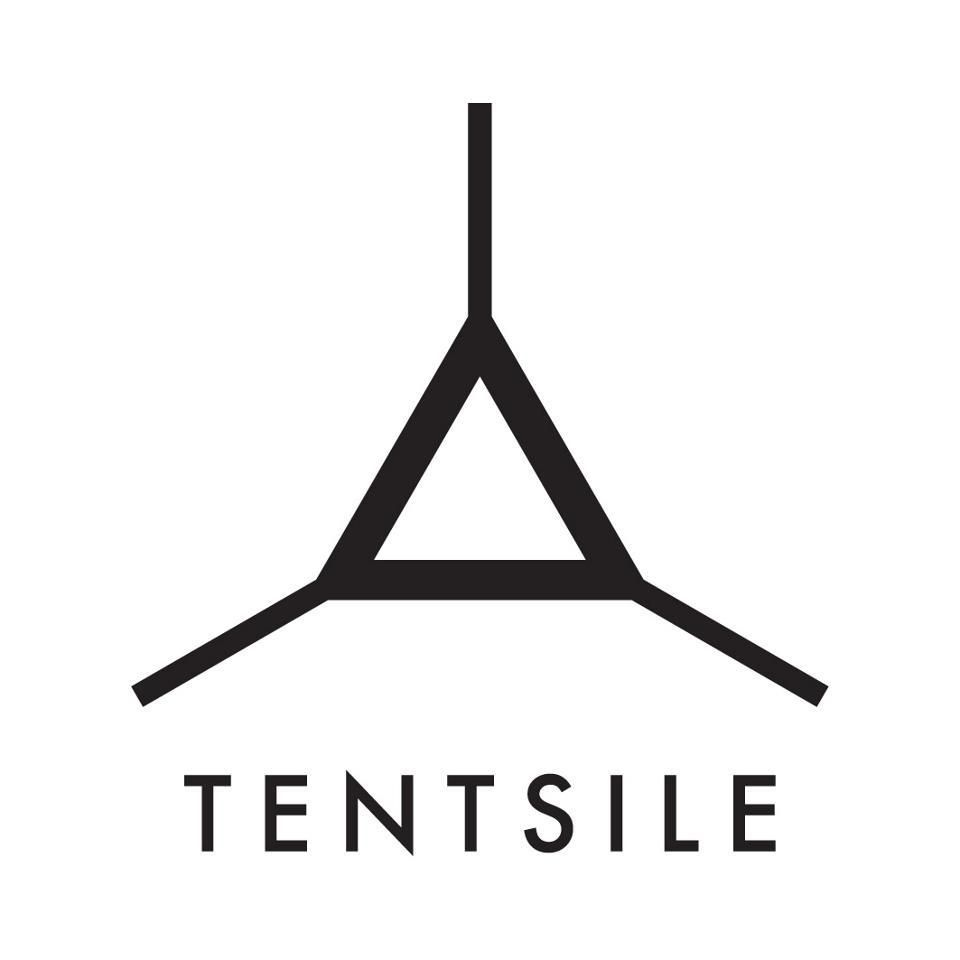 Check out their great selection—from 1-person hammocks, double hammocks, and all the way up to their 6 person tents!
---
Popular Articles: