This article about camping near Fresno was brought to you by Outdoor Tech, whose power banks and sound systems are built weatherproof and portable for all of your adventures.
---
The large agricultural fields of the Central Valley make camping near Fresno a delight at any time of the year. Spectacular sunsets, hidden lakes, and sweeping vistas await you in these seven campgrounds, an hour or less away from Fresno, California. Plan your next family reunion or solo camping trip at one of these hidden gems.
Lost Lake is actually part of the San Joaquin River, which flows right next to Lost Lake Campground, a charming campground 20 miles from Fresno. One of the most popular county parks, this land used to be inhabited by the Wachiki band of Yokuts, and there are grinding holes left from these ancient cultures.
The campground is small but well-equipped, with picnic tables, fire rings, bathrooms, and showers on-site. There are no hookups, and Lost Lake Campground cannot accommodate any RV longer than 34'.
"Camp right on the river, playground for kids, trail to the fish hatchery."– Regina P.
Campground Details:
Price: $9-25
Number of sites: 42
RV sites: Yes
Fires allowed: Yes
Pets allowed: Yes
---
This is a large and well-stocked RV park with full hookups, showers, laundry, and more. There are no tent sites here, it's only for RVs, and there are some restrictions on how you can visit with pets in Blackstone North RV Park. Large stately trees provide lots of shade to shield you from the hot California sun.
"The park is well maintained and provided a nice area to walk with my pup."– Lu G.
Campground Details:
Price: $43-50
Number of sites: 61
RV sites: Yes
Fires allowed: Yes
Pets allowed: Yes
---
This gorgeous campground is nestled among the sequoias on the banks of Shaver Lake, 50 miles from Fresno. There are sites with full hookups available for RVs up to 60', showers, and laundry, but you may have to pay for Wi-Fi at Camp Edison. The main attraction is the incomparable beauty of Shaver Lake and certain sections, like Dogwood Loop, are open year-round.
"Great for family and friends. Bring the dogs."– Steph M.
Campground Details:
Price: $45-105
Number of sites: 252
RV sites: Yes
Fires allowed: Yes
Pets allowed: Yes
---
This is a convenient and well-stocked campsite just off the I-5, 56 miles from Fresno. Each of the 80 sites has a full hookup, and the campground has hot showers, free Wi-Fi, laundry, and access to two pools with salt filtration systems. There aren't many local accommodations in this area, and this is a well-tended, clean, and well-appointed watering hole in the desert.
"It is truly a little oasis in a vast agricultural landscape."– Meg R.
Campground Details:
Price: $48-58
Number of sites: 80
RV sites: Yes
Fires allowed: Yes
Pets allowed: Yes
---
This article about Fresno, CA camping is brought to you Outdoor Tech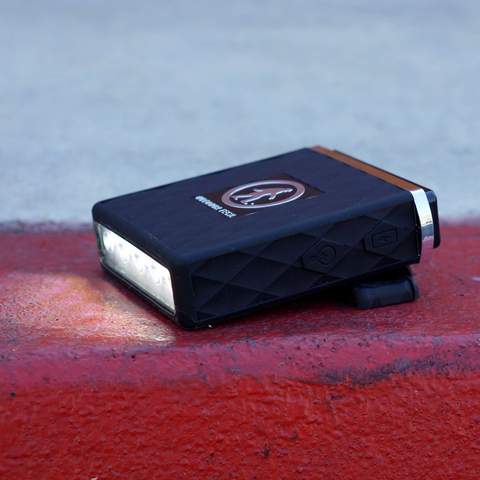 Outdoor Tech's new Kodiak Plus Ultra Power Bank is the perfect companion for all outdoor adventures with it's quickcharge technology for your devices and its added flashlight and waterproofing.
---
With some sites, including full RV hookups, by the lake and some nestled up in the hills, it's hard to choose a bad campsite at Millerton Lake SRA. Clean toilets, coin-operated showers, and a code gate for security make this a perfect spot to set up camp right outside Fresno, California.
"Great spring bass fishing!"- Jim B.
Price: $30-50
Number of sites: 148
RV sites: Yes
Fires allowed: Yes
Pets allowed: Yes
---
With gorgeous vistas and wide open spaces, Lone Sequoia Campground, a little over an hour to Fresno, is a premiere camping location in the Central Valley. There are no RV hookups, but you can find water and firewood at the site.
Limited amenities but, for the price (it's free), you can't beat this primitive campsite down a long dirt road. There are only six sites at this campground, and it's not recommended for rigs over 20' long, but there are breathtaking views and a great waterfall hike.
"There's awe-inspiring scenery everywhere, including near the site."– Maia L.
Campground Details:
Price: Free
Number of sites: 6
RV sites: Yes
Fires allowed: Yes
Pets allowed: Yes
---
If you're on your way to Yosemite or Sequoia National Park and need a comfortable and convenient place to stop, Visalia / Sequoia National Park KOA is an ideal spot to choose.
With a pool, full hookups, and multiple loops of campsites to choose from, this is a quick and easy home-away-from-home in the Fresno area. Some residents stay at Visalia long-term, whereas others use it as a starting point for other adventures.
"There's a pool, but it's closed from Oct to May."– Berton M.
Price: $41-70
Number of sites: 99
RV sites: Yes
Fires allowed: Yes
Pets allowed: Yes
---
Camping near Fresno, CA in the vast dusty Central Valley is an exciting adventure peppered with hidden waterfalls and craggy mountain views. Enjoy boating, hiking, biking, and bird-watching at the seven stunning spots to camp near Fresno. For dozens more, check you The Dyrt's full list of the best camping near Fresno.
Popular Articles:
---
---