At The Dyrt, we share camping tips from our community of campers and campgrounds. With so many campers staying home, we continue to share this info so you can plan future camping trips across the U.S.
---
Camping in the south is a beautiful thing. The long days, the buzz of bugs, the way the hours pass lazily by… it's an experience worth repeating.
Here are some great camping locations in the south to check out this spring.
Kentucky: Natural Bridges State Park
This beautiful Natural Bridges State Park offers lots of hiking and climbing opportunities. Ski lifts and trails give you different ways to view the geological formations. The area's trees provide shade all day long, which means you have endless opportunities to string your hammock.

See more here.
West Virginia: Seneca State Forest Fire Tower
The days pass by quickly when you stay in the Seneca State Forest Fire Tower. Camping in a fire tower on Thorny Mountain is an experience like no other. Watch the sun rise and set over the mountains and see the white fog roll in.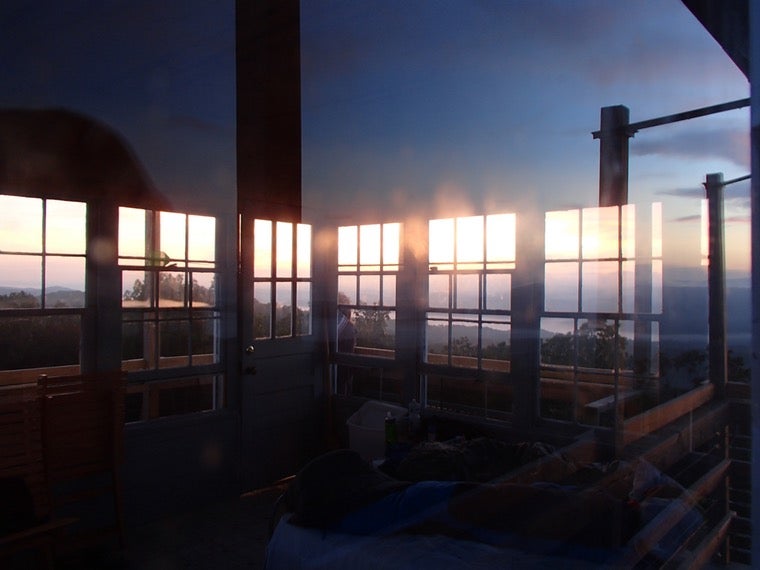 See more here.
Virginia: Grayson Highlands State Park
Scattered amongst the rolling hills of Virginia are wilds ponies. They're friendly, but still wild. Take a hike from your campsite and admire them grazing the hills. And if it's your lucky day one might even come near to see what your plans are for the day.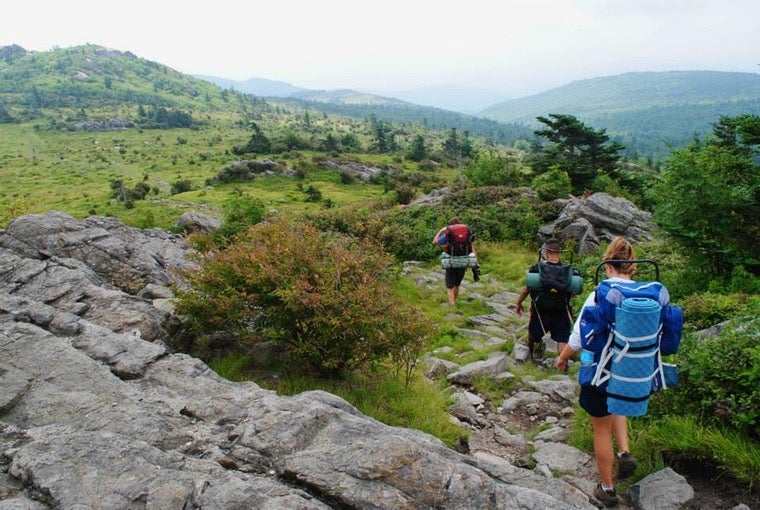 See more here.
South Carolina: Devils Fork State Park
Few places in the south can compare to the crystal-clear lakes at Devils Fork State Park. The campsites are very close to the water and you can choose either drive-up sites for car camping or walk-in sites for more of a rustic feel. Two-legged and four-legged children always agree that a day spent at the lake's white sand beaches and hidden coves is day well spent.
See more here.
Tennessee: Foster Falls – South Cumberland State Park
It's hard to beat a campsite that's as spacious and close to as many recreation activities as Foster Falls. Hike the nearby Fiery Gizzard Trail, or spend the morning rock climbing before it gets too warm. And in the warm afternoons, Foster Falls itself provides an excellent way to cool off before hopping in your hammock for an afternoon nap.
See more here.
Mississippi: North Abutment
Many of the campsites at North Abutment face Grenada Lake. Watch the sun pop up over the lake as fisherman cast their lines in the morning, and then set up for a picnic lunch. And if you're into sailing you can also launch your sailboat to enjoy a day on the water.
See more here.
Georgia: Amicalola Falls State Park
Most famous for the being the southernmost point of the Appalachian Trail, Amicalola Falls State park is one of Georgia's most sought-after camping destinations. A great day at Amicalola can be spent kicking back and watching all the AT Thru Hikers starting out on the journey. But if you want to explore some of the park for yourself, you can make your way to the largest waterfall (730 feet!) in Georgia.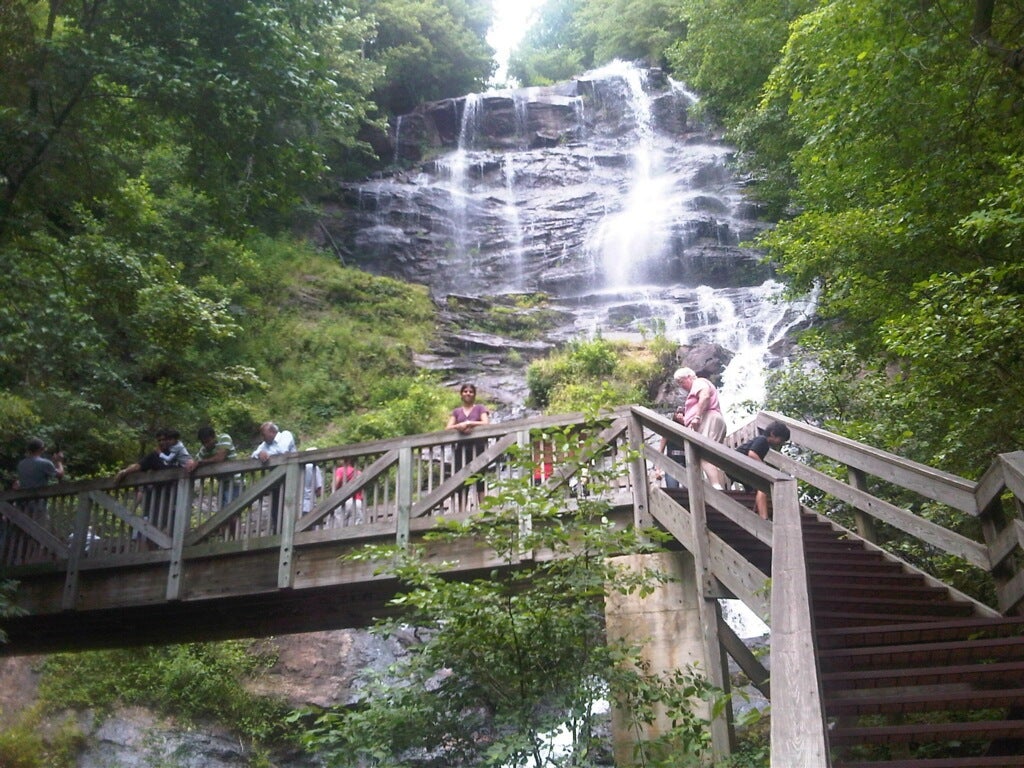 See more here.
North Carolina: Ocracoke Island – Cape Hatteras National Seashore
At Ocracoke Island, you can find a quiet spot on the sand and fall asleep to the sound of crashing waves. The wind can pick up quickly, so bring a sturdy tent and be sure stake it down properly. But when the offshore winds collide with a strong swell you'll be in for a real treat. Surfers from all over the eastern seaboard flock here to catch some big waves. And if you're not a surfer, a short walk to the history-laden lighthouse is always an enjoyable way to spend the day.
See more here.
Florida: Long Pine Key
Come to Long Pine Key if you want to get away from everything. The sites are very limited and you almost have a 100% chance of seeing gators and the elusive Florida Panther. Bring a friend, hop in a canoe, and paddle to one of the backcountry huts to really satisfy your need for an adventure.
See more here.
Alabama: De Soto State Park
De Soto State Park is a must for anyone who loves history and outdoor recreation. Named after 11th century explorer Hernando de Soto, the campground sits near a plethora of trails for every hiker, as well as waterfalls, caves, swimming holes, and hammock camping opportunities.
See more here.
Win Gear for Camping in the Southeast
Write reviews of your camping experience on The Dyrt and automatically be entered to win gear from Gregory Packs and Grand Trunk. See more here.
---
Related Campgrounds:
Popular Articles:
---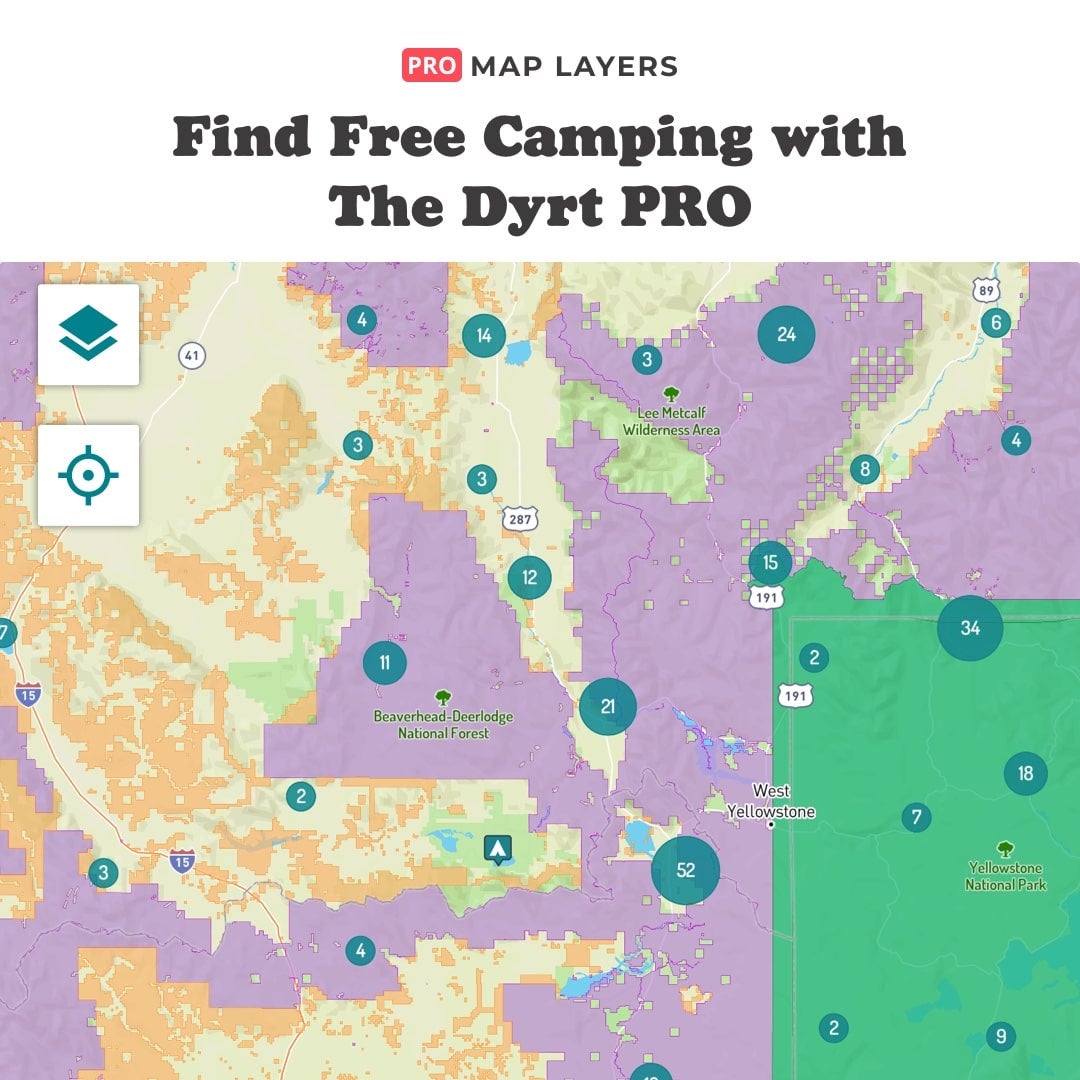 ---