Here's a neat fact: One company owns almost all of the sunglass market. From Ray Ban to Oakley and Persol to Prada, it's all just one company. This means when you buy these brands, you're paying more for something that's not actually as special as you'd believe from the branding.
The company? Luxottica.
Luxottica not only owns major sunglass brands. According to this article, they also own the places you're most likely to buy sunglasses: "Sunglass Hut, Pearle Vision, Sears Optical, Target Optical, BJ's Optical, and Cole Vision Care."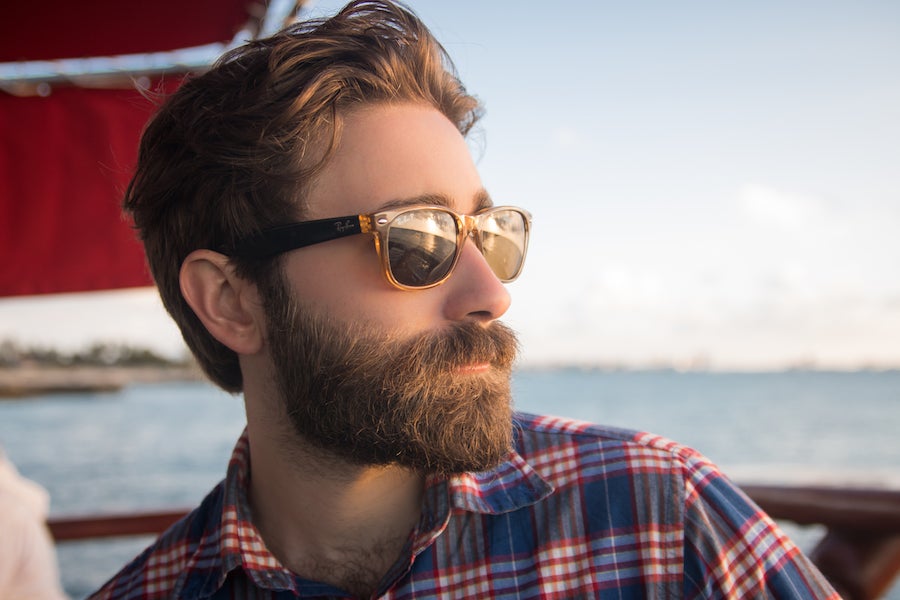 Now, this does not make Luxottica bad. Are you bad if you own a bunch of successful brands? No. It's an impressive empire they've built.
But Luxottica's hold on the sunglass industry is so big they can determine the terms of business without recourse. A number of years ago, it was speculated that Luxottica owned 80% of the retail sunglasses market. In other words, they can make you pay $149 for a pair of classes that cost $4.80* to manufacture. But you are also paying for their barge voyage to America, for their shelf time in Sunglass Hut, for the Sunglass Hut franchise owner's share, for Luxottica's still-large margin, and for the name brand.
If that's your thing, go for it. If that's not your thing, the industry has a number of stalwart independent companies that have been holding their own for years.

But the question remains:
Can independent companies match the quality of mega brands?
Outlaws of the Industry: Independent Sunglass Companies
There are still a few sunglass outlaws riding the wild territories that come with being independently owned.
One such company: Optic Nerve.
Optic Nerve is independently owned and offers styles on par with the iconic brand names that have long since been bought out.
While most of their glasses don't even start to touch the price points of the name brands, Optic Nerve is able to go one step further and offer a complete line of high-quality shades for dirt cheap. They have an entire line, the Optic Nerve One line, that features polarized sunglasses for under $40.
The next time you're looking for a new pair of sunglasses, look into who you're buying from. You can get a great product for much less money from independent brands–brands like Optic Nerve, who make sunglasses in sport and lifestyle styles to rival the most iconic name brands out there.
Style Test: The sunglasses with the orange shades above? Those are Optic Nerve sunglasses. They cost $30.
*Actual cost of goods sold unknown.
Popular Articles: