At The Dyrt, we share camping tips from our community of campers and campgrounds. With so many campers staying home, we continue to share this info so you can plan future camping trips across the U.S.
---
If you love heading into the great outdoors on an RV road trip, you know that not every camping adventure goes smoothly. Mechanical and functional issues with your RV can quickly bring your road trip to a standstill.
With a little knowledge and preparation, you can make many minor RV repairs yourself to get back on the road sooner. So, here is our list of simple RV repair tips that every camper should know.
Replacing a Flat Tire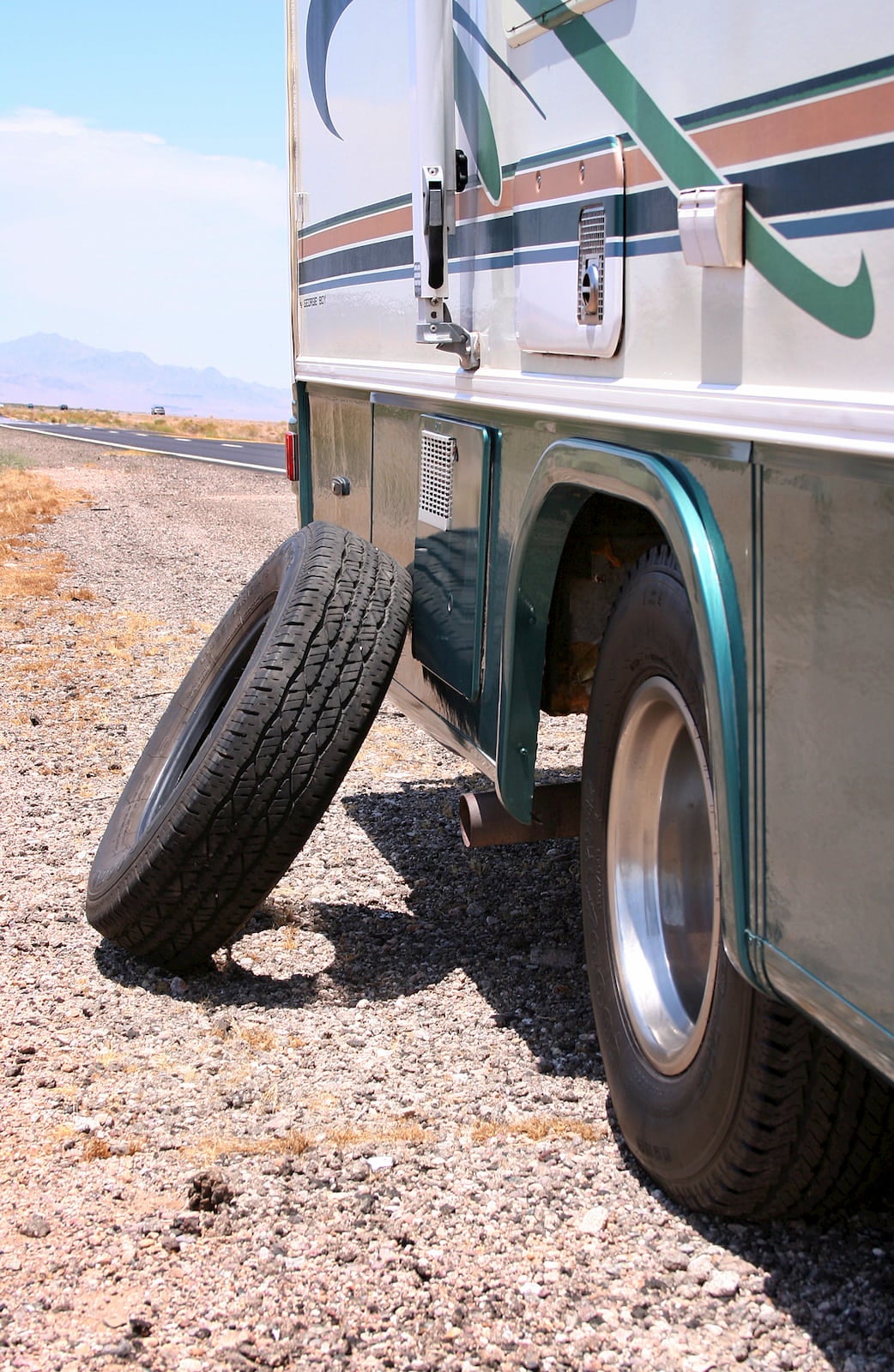 An RV is a combination car and home, but the added weight of the living space can put a strain on the traditional car components of your RV, such as the tires. This puts your RV at a higher risk of developing a flat tire, which can make it dangerous to drive on the road or leave you completely stranded. Understanding how to change a flat tire is one of the first and most basic RV repairs every camper should know.
Pull over to a safe location and gather the appropriate tools. You will need to use a ramp to lift your vehicle if your RV has more than two axles. That's because a conventional jack will raise the RV to an unstable height.
Slightly loosen the lug nuts on the flat, then drive the good tire on the same side up onto the ramp. Chock your tires and apply the handbrake. Remove the lug nuts and flat tire from the hub and replace it with the new tire, making sure to lubricate the studs before tightening the lug nuts. Tighten the lug nuts in the correct pattern. Store the flat tire somewhere safe and secure, and then drive off the ramp. Finally, check the tire pressure in all tires before going on your way.
Identifying and Sealing Roof Leaks
Even the most durable of RVs deteriorate over time, which makes cracks and leaks inevitable. Keeping out moisture is especially important if you go off-season RV camping in the winter. Stay warm and dry on your next outdoor adventure by learning how to repair minor roof leaks yourself.
The best way to check for leaks is by starting in the interior. Inspect the ceiling for water stains or signs of mold. A soft floor or stains around the outer edges of your floor can also indicate a leak. Doing this can give you a better idea of where to look on the roof's exterior.
For exterior leak inspections, pay careful attention to HVAC systems and vents. Look for dips and cracks in the roof.
Once you have found the leak, you can fix it with a rubber patch. You should always keep rubber patches in your RV. If you are on a trip and you've forgotten a patch, you can quickly rig a tarp over your roof to keep out the moisture (temporarily).
You can minimize leaks due to broken seals and prevent serious problems by applying an RV roof sealant once per year. At the start of the camping season, when you bring your RV out of storage, clean the exterior and check the roof seals. Once dry, apply a coat of high-quality RV roof sealant.
Making DIY Waste Tank Cleaner and Repairing a Sewer Hose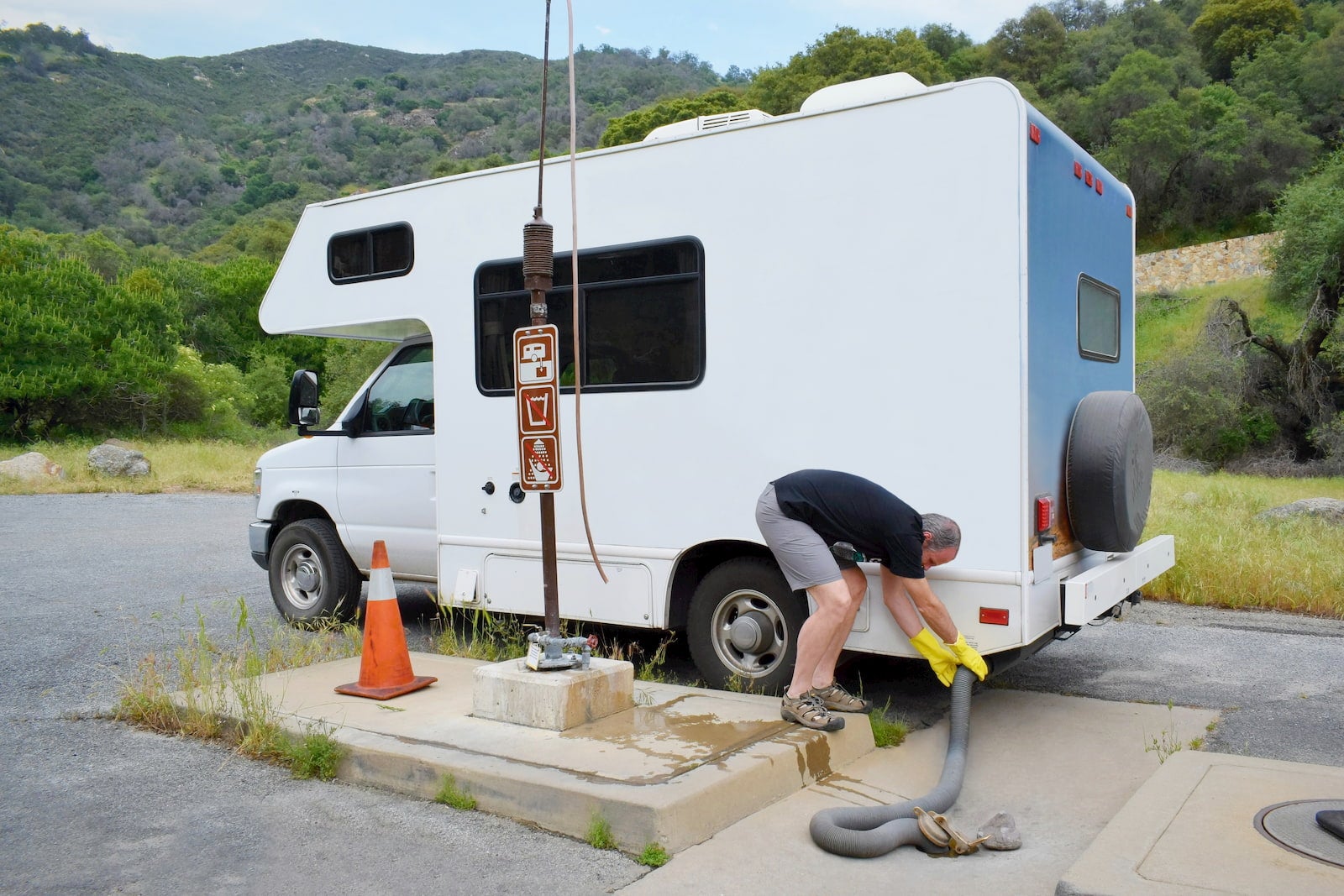 A backed-up RV toilet is a sure-fire way to ruin a camping trip. Tanks and sewer lines can emit unpleasant odors and create a potentially hazardous environment in your RV.
However, there is a simple way to keep your waste tank clear and clean without needing to call a plumber. Make your own "DIY tank cleaner" by mixing ½ a cup of Calgon water softener and dish detergent.
Full hookup campgrounds are ideal for disposing of wastewater, but if your sewer hose springs a leak you may quickly find yourself in an unpleasant (and bad-smelling) situation. You can repair a sewer hose by removing the retainer rings and cutting off the damaged end with a box cutter. Simply reinstall and secure the retainer ring. This is a great temporary fix to prolong the life of your sewer hose.
Fixing Wood Veneer
Water damage can cause your interior panels to peel away. While peeling wood veneers might not be considered an emergency repair, if left unrepaired, loose veneers can encourage mold and mildew growth, and expose the structural components of your RV to damage.
You don't need to replace an entire panel. You can easily fix wood veneer interiors yourself with just two items: Waterproof wood glue and a syringe.
Fill the syringe with the glue and slowly apply the glue to the back of the peeling veneer. You should start at the lowest point that is peeling away, and gradually work your way up. Once you have applied the glue, replace the veneer and press down evenly and firmly to allow the glue to bond.
Repairing Slide-Out Issues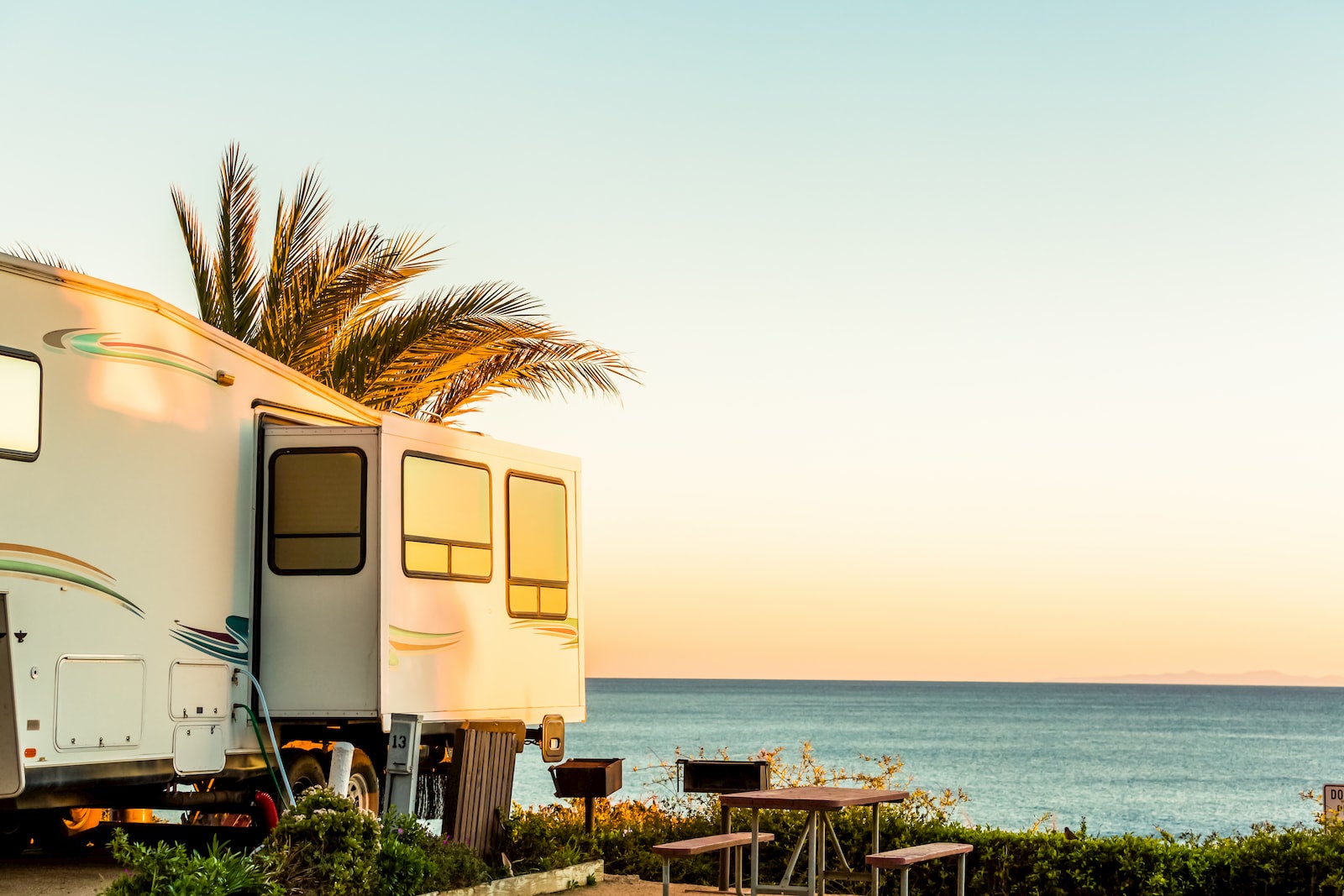 RVs that feature slide-outs, allow you to double or triple your living and sleeping space with the touch of a button. However, as with any technology with moving parts, your slide-outs are prone to wear and damage. The main issue that RVers find with a slide-out is water leaks.
Occasionally, slide-out leaks are due to a leveling issue. An unevenly parked RV can cause water to bypass the seals and find gaps between the slide-out and the main RV. You can fix this by reparking or leveling your RV with leveling blocks.
Another cause could be a "crab-walking" (misaligned) slide, which does not allow the seal to close tightly. Apply WD-40 to your slide mechanism for even, consistent sliding movement.
RV camping is a fantastic way to explore the best campgrounds the US has to offer. To ensure that you have the best possible RV experience, learn how to make minor RV repairs yourself to keep your RV in good, working condition. Plus, to be even more prepared out on the road, we recommend subscribing to The Dyrt PRO. This premium version of The Dyrt adds offline mode — so you can search for campgrounds, read reviews, and download maps even when there's no cell service or wifi. No matter how far off the grid you go, The Dyrt PRO will always keep you connected to your next campground!
If you want to learn more RV tips and tricks, explore The Dyrt Magazine online. You can also join The Dyrt community and post a campground review of your latest RV adventure.
Popular Articles:
---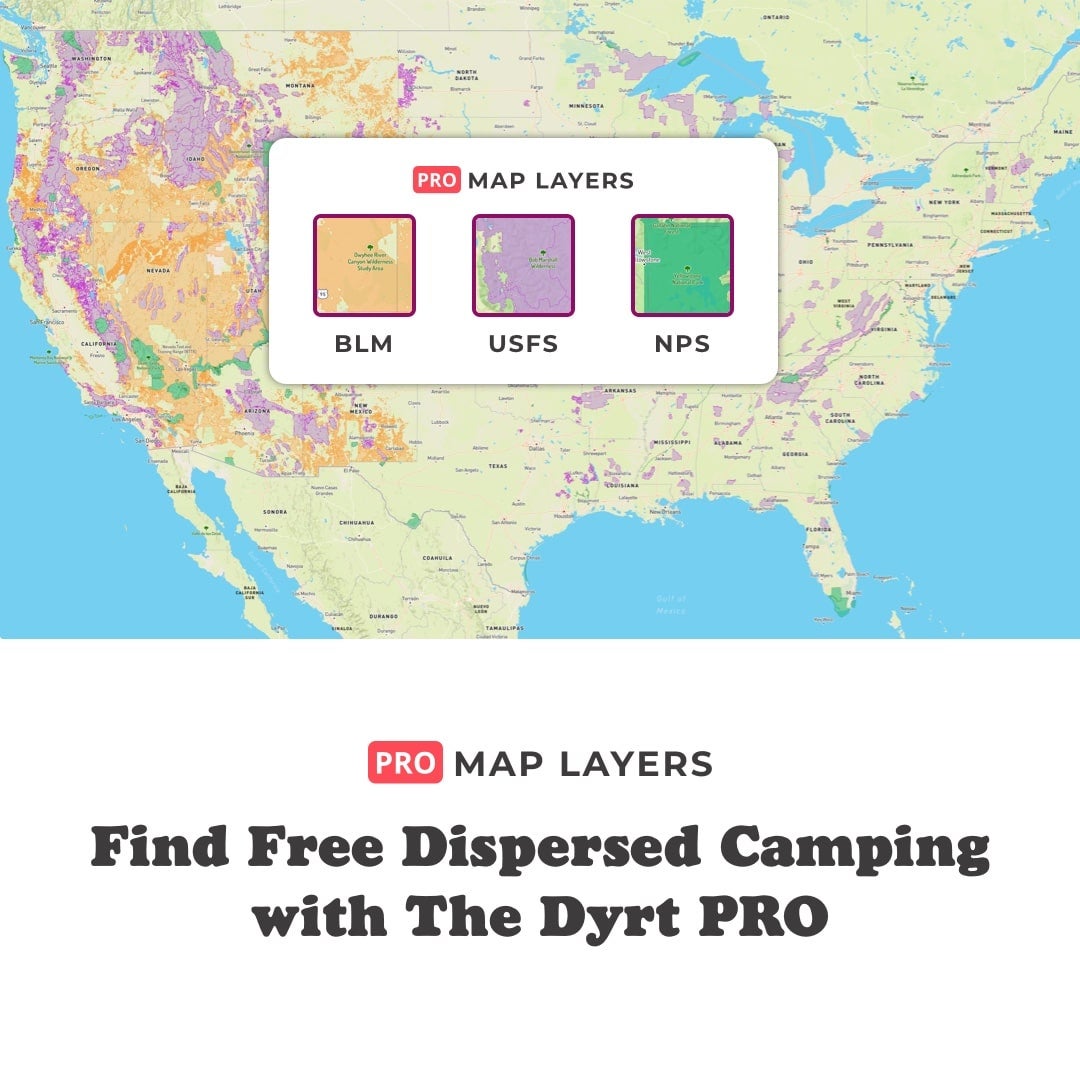 ---