From the mountains of Colorado to the beachside towns of SoCal, across the Midwest and through the North Carolina hardwood forests, all across the country, posters are going up. Posters with dates, band names, and lots of stoke. It's music festival season, people!
(Curious where to go? Check out our list of 2019 music festivals with camping nearby.) 
5 Tips to Prepare You for Camping at Music Festivals this Summer
Camping at a music festivals brings together all the best of camping: friends, tunes, and (at least a little bit of) the great outdoors. On the other hand, it can also be crowded, chaotic, hot, and loud.
If you're planning on camping at music festivals this summer, you're going to want to put some thought into how to make it comfortable and enjoyable. Because music till 4am is cool, but so is sleeping. Get the most out of your music festival camping and every encore performance with these tips:
1.  Keep it Small—and Considerate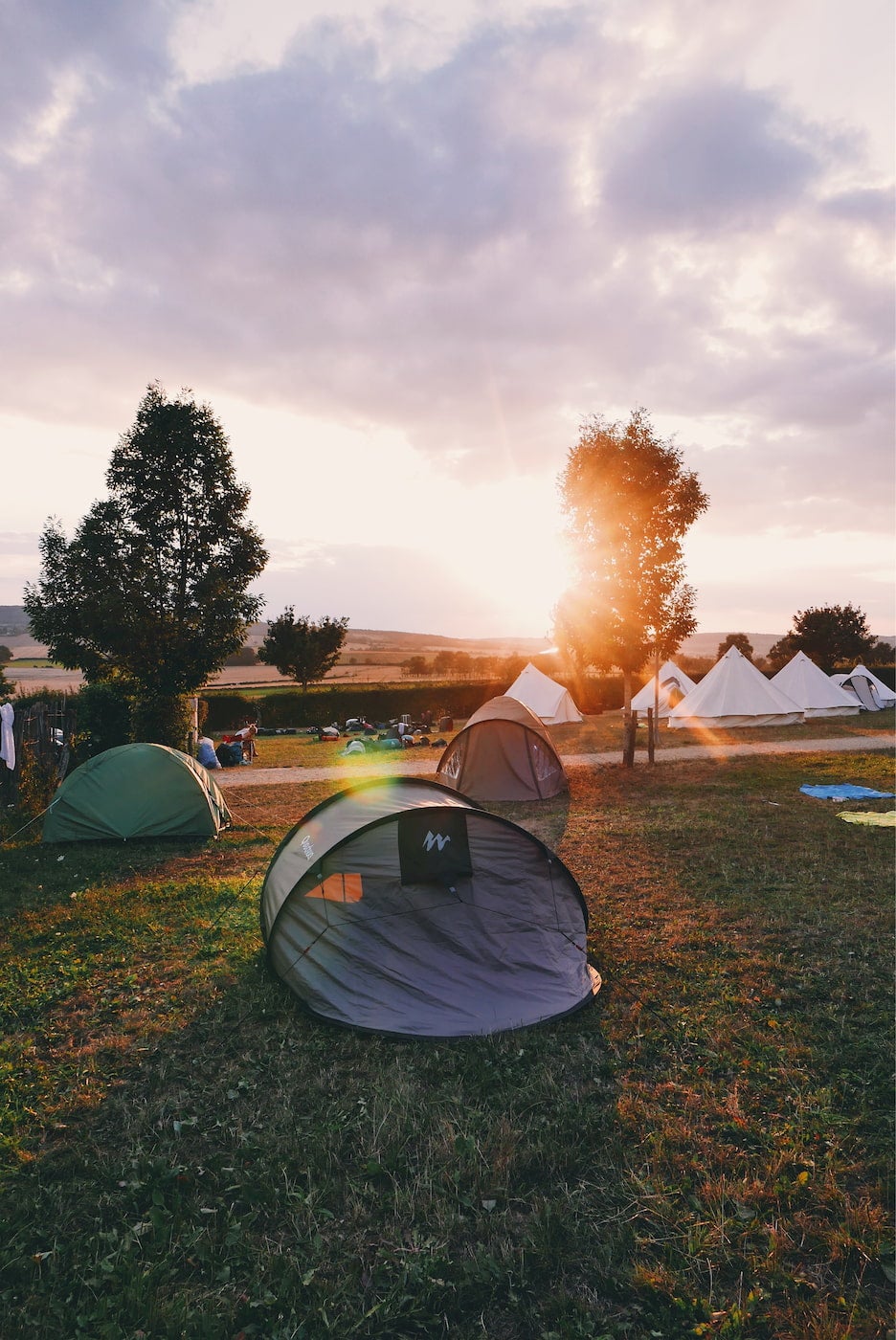 Thanks to the popular nature of most music festivals, camping space is often quite limited, so packing your 12-person tent or rolling up in your 30-foot RV may not be the best idea. Compact four-person tents, small topper campers, or teardrop trailers are the best accommodations for camping at music festivals.
Because your neighbors will be close and it is, well, a music festival, don't expect normal quiet hours to apply. Hopefully everyone is considerate to some degree, but if you're someone who needs at least a few hours of sleep every night, earplugs or noise cancelling headphones are a great accessory to bring along.

Just remember that you are sharing the area with hundreds of other people who are excited to be camping and listening to great music, so try to keep your footprint small.
2. Bond Over Brunch
When it comes to camping at a music festival, cooking meals is a great time to be social, meet your neighbors, and share stories and food. It is definitely a more advanced option, but if you set up your kitchen with the goal of sharing meals, it really enhances the experience for you and everyone in your group.
The name of the game, though, is brunch—not dinner.
Most people will be busy dancing at the main stage around dinner time, but everyone will be crawling out of tents hungry around 10 in the morning. And there's nothing better than reliving the shenanigans and best moments from the night before over coffee and good food.
Bring a roll-up or folding table, a two-burner stove, plenty of fuel, and a percolator or large French press for camp coffee. If you are camping with friends, plan some group meals like breakfast burritos.
3. Layer for Comfort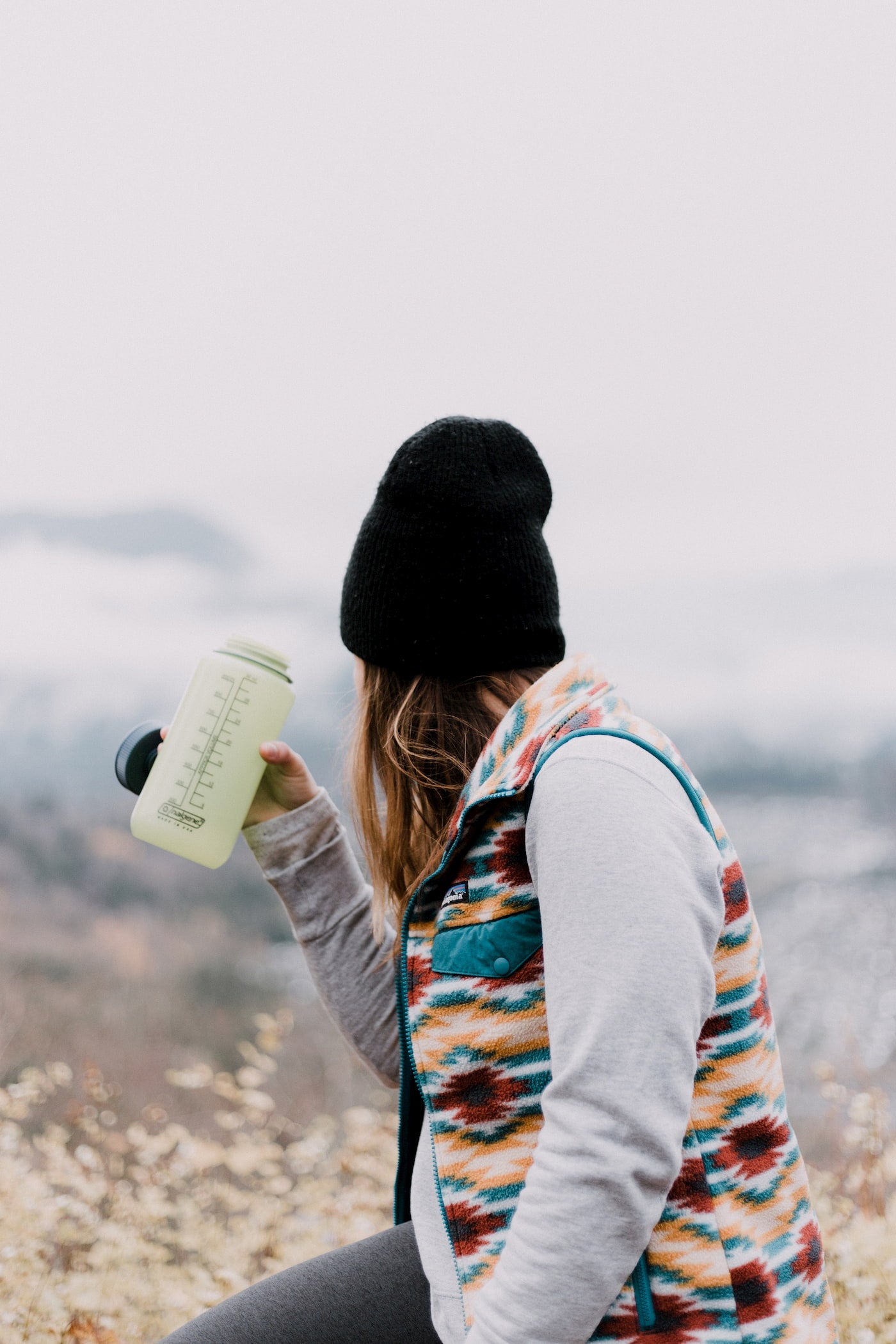 As a camper, you probably have lots of layers for backcountry and tent camping. But layering with style for a music festival is a little trickier. Because most festivals occur outside and leave you exposed to the elements all day, you have the same challenges as an adventurous backpacker, but chances are you want to look good, too.
Ponchos, rain jackets and puffy vests or fleeces can do a lot to keep you warm and dry, and they roll up small to fit in a day bag. You can have them on hand without covering up the rest of your outfit during the warmer hours.
Make sure to pack extra layers within a fifteen-degree swing of the projected temperatures, and have at least a rain jacket. Also, bring a clothesline to dry clothes after an unexpected rainstorm.
4. Keep Your Health and the Environment in Mind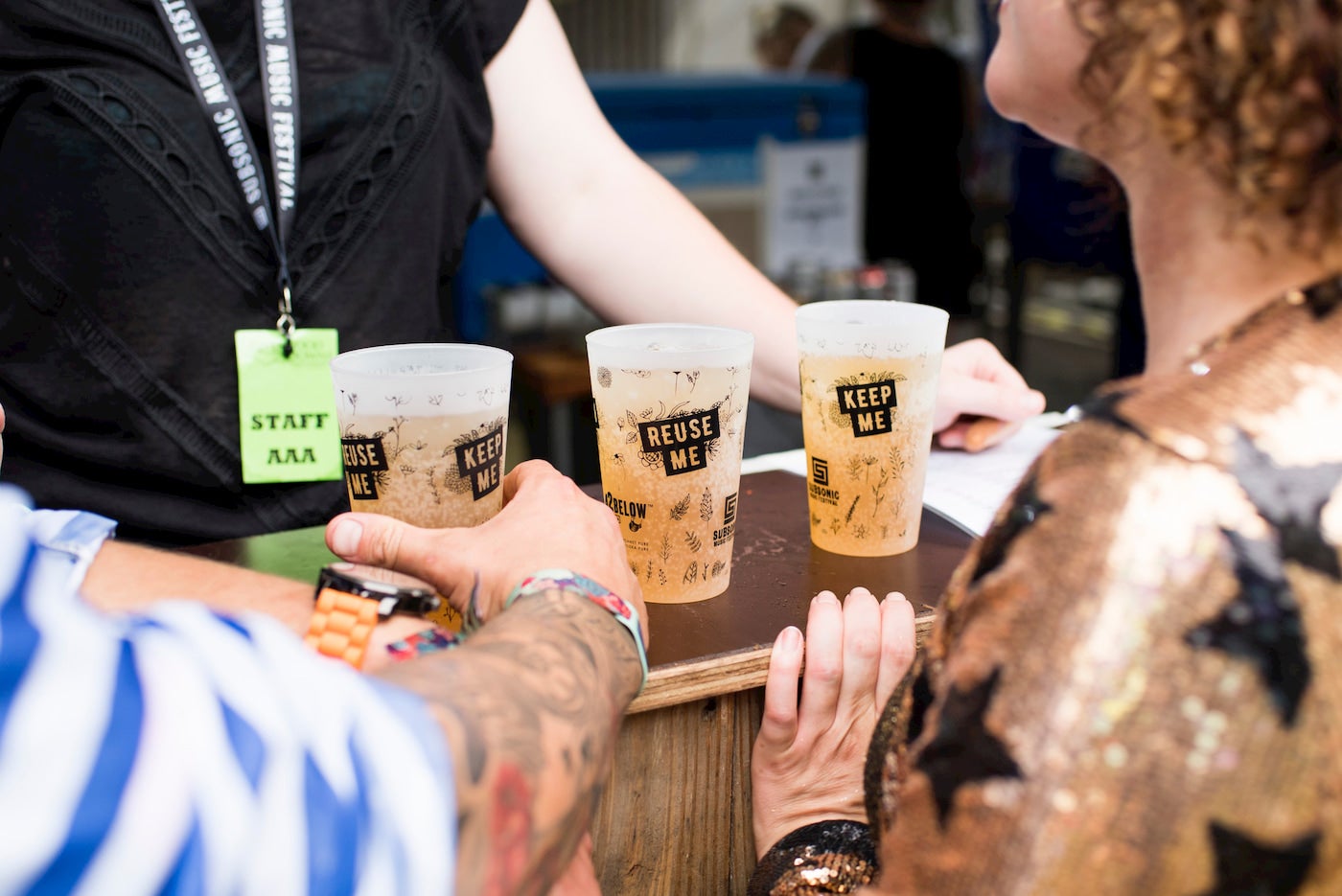 If you want to get the most out of your all-access pass, you need to take care of yourself. First of all, no matter what you choose to imbibe in, be sure to drink lots of water. Headaches and nausea from dehydration do not make for a fun afternoon, evening or after-party. Second, remember that a second-degree sunburn is both painful and very bad for your overall skin health, so slather on sunscreen; it's also helpful to bring a sarong or a big floppy hat.
Another weekend-ender is losing your wallet or cell phone, so plan to keep your valuables safe and close at hand. Check out some travel-hack purses or even rock the fanny pack. Mountainsmith has some stylish retro options along with classic shoulder bags. Whatever style you choose, make sure it has enough waterproofing to protect your phone and camera in the event of that perfectly timed downpour.
Consider your environmental impact by bringing your own reusable water bottle, and if you are picky about your water source, bring along a BPA-free water container to keep at your campsite. The biggest downside to music festivals is the amount of trash they create, so show off your Leave No Trace ethics by cutting out plastic disposable waste.
While it's acceptable to be kinda smelly on day three of a music festival, keeping clean while camping isn't so hard. Check out these natural shampoos that are safe to use outdoors, and pack your DIY bug spray to avoid the nasty chemicals that come in most store-bought varieties.
5. Make Your Campsite the Coolest
Inside your compact camping experience, there are lots of fun ways to trick out your homebase for the weekend. Outdoor lighting will set the right vibe; bring LED light strings to warm up the environment both inside and outside the tent.
A solar charging station is a must for camping at music festivals. Whether you have reception or not, your battery will likely be drained by temperature and continued use as you attempt to get that perfect capture of the moment. You don't want to rely on your car charger since you may have to park far away from the camping area.
Investing in a high-quality outdoor cooler (consider RovR, Icemule, and YETI, among others) will keep your drinks cold and your snacks fresh—and save you lots of money in the long run. If you have any kind of budget restrictions, then you do not want to rely on expensive food vendors the whole time. A good cooler can be an investment up front, but if you're out and about a lot this season, it will quickly pay itself off in food-cost savings—and cold brews.
Shade tarps, like the NRS wing, are another excellent way to thrive during this music festival season. For all of the festivals that happen in the summer, shaded square footage that still gets some airflow is a must. Setting one of these up can create a shared space to relax in or a shelter from inclement weather.
---
Related Campgrounds:
Popular Articles: