At The Dyrt, we share camping tips from our community of campers and campgrounds. With so many campers staying home, we continue to share this info so you can plan future camping trips across the U.S.
---
This article is brought to you by our friends at Nature's Coffee Kettle. They make it easy to enjoy coffee at the campground, with their brew in a bag innovation. 
---
For 6 years I woke up hours before the sun. I drove to the coffee shop where I worked, turned the key in the lock, flipped the switch on the Grindmaster espresso machine, and waited for my first sleepy customer to drive up to the window.
Without fail, the mood of each customer transformed as I passed their latte, black coffee, or triple soy no foam five pump macchiato through the window. There's something to say about that first cup of coffee in the morning.
What's even better than a coffee at a drive through? Coffee around the campfire. Hands down. If you're looking for ways to spice up your camp coffee, we've got you covered. These recipes are the piece-de-resistance that will step up your camp coffee game.
7 Recipes for Next Level Camp Coffee
1. Vanilla Latte
Vanilla Latte's are by far the most popular coffee drink nationwide, and it's a shame to not be able to enjoy a vanilla latte fireside. Only a few simple ingredients go into this vanilla latte recipe, and if you make it beforehand, all you have to do is add a scoop of the mix to your coffee in the morning.
Get the Recipe
2. Cinnamon Spice Latte
Why wait until fall to enjoy Christmas in a cup? This cinnamon spice latte is equal parts sugar and spice. Perfect for cozy mornings around the campfire.
Get the Recipe
---
3. Mocha Latte
Two of life's greatest  are gifts chocolate and coffee. Throw in a subtle hint of blueberry and you can't go wrong. Adding the ingredients for a mocha latte into your camp kitchen will make you energized and ready for a day on the lake or the trails. For some extra pizazz, use Brazillian Mountain Blueberry bag-brewed coffee from Nature's Coffee Kettle as your base.
Get the recipe
---
4. S'mores Latte
There's no reason why you can't have s'mores twice a day while camping. Make the camp coffee creamer at home and leave it in the cooler until you're ready to enjoy your morning cup of jo. If you make extra, you'll be enjoying campfire vibes the morning after your trip while you're at home and unpacking.
Get the recipe
5. Caramel Macchiato
This recipe touts "Better Than Starbucks." Depending on how you feel about the coffee giant, you may or may not agree. Either way, this macchiato (with homemade caramel sauce!) will make your morning brew the envy of the campground.
Get the recipe
---
6. Bulletproof Coffee
If you haven't heard of this new trend in coffee, listen up. Made with coconut oil and butter, this concoction will help keep you full with the addition of medium chain triglycerides. While the original recipe uses a Nutribullet, you can also use a whisk or a shaker bottle.
Get the recipe
---
7. Irish Coffee
Our list would not be complete without an adult beverage. This easy Irish Coffee recipe incorporates ingredients you probably already have at the campsite: whiskey and half and half. Of course, this recipe isn't intended for any specific hour — just whenever you need it most.
Get the recipe
---
You can win free gear from Nature's Coffee Kettle and 19 other brands by reviewing campgrounds on The Dyrt. Share past camping experiences, photos, and videos to earn points towards monthly prizes in The 2018 Great Camping Giveaway!
Popular Articles:
---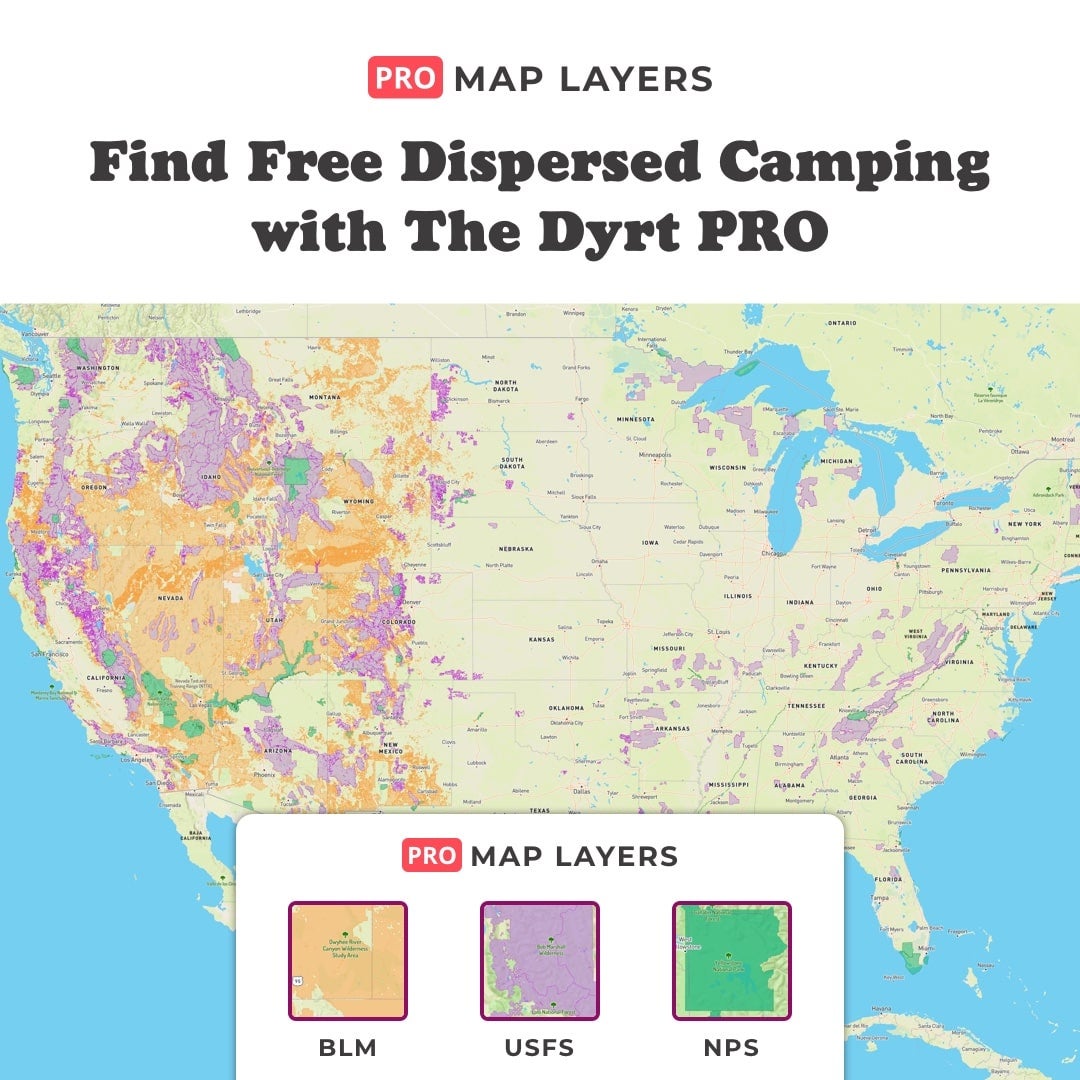 ---