If you think fanny packs only go with white tube socks, then it's time to rethink this classic, wearable storage item from Mountainsmith. 
Mountainsmith released the Lumbar Pack almost forty years ago. (The Lumbar Pack is essentially a fanny pack.) It was an instant classic that put them on the map in the outdoor space.
Fanny packs have a reputation for being tacky and dorky. They've become a symbol of the many fashion mistakes we made in the 80's and 90's. But Mountainsmith's take on the fanny pack is anything but dated.
40 Years Later, Mountainsmith is Still Making Fanny Packs Look Cool


Founded by Patrick Smith, a legendary outdoorsman who was dissatisfied with the performance of most outdoor products in the backcountry, Mountainsmith produces products that can take a beating and serve the needs of ambitious explorers.
The lumbar pack (or "fanny pack") was the second item produced by Mountainsmith, designed to take weight off your back and provide easy access to the items you might need while hiking.
Sure, backpacks have their side pockets. But you still have to flip them around or take them off to get into the main storage compartment. Let's face it. Fanny packs are delightfully convenient.
The 2018 lumbar packs from Mountain Smith come in six new colors and decades of trusted functionality. They're making us rethink our go-to outdoor bags.
If you're looking for day hiking storage, check out the Drift.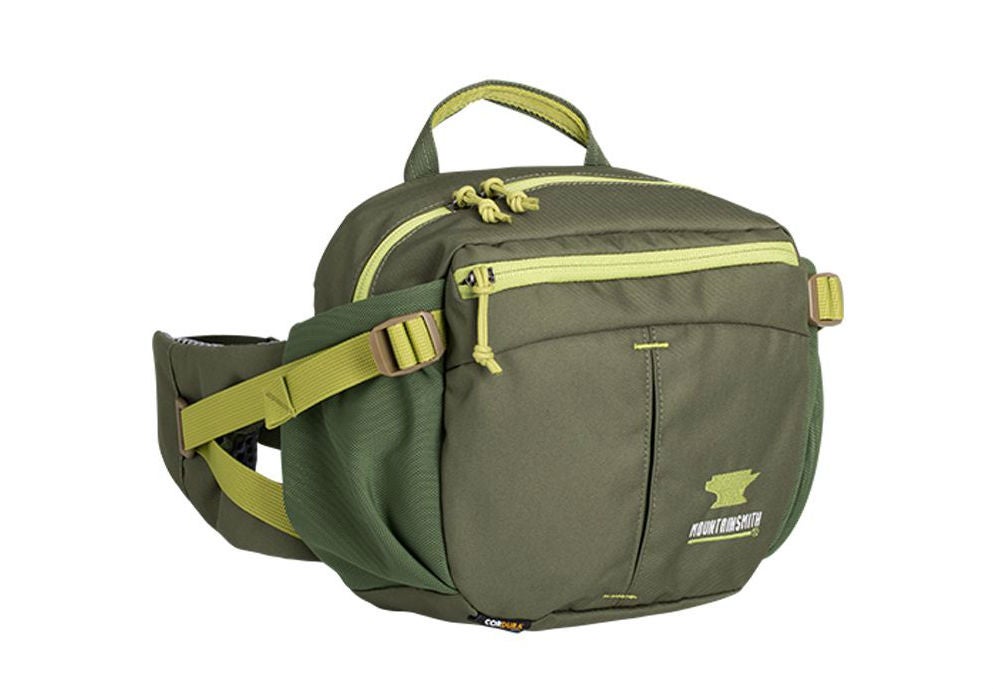 With just enough space for snacks and water, the Drift features an extra strap that converts it into a shoulder bag.
Buy Now: $50
For a little retro style, you'll love the Trippin' Fanny Pack.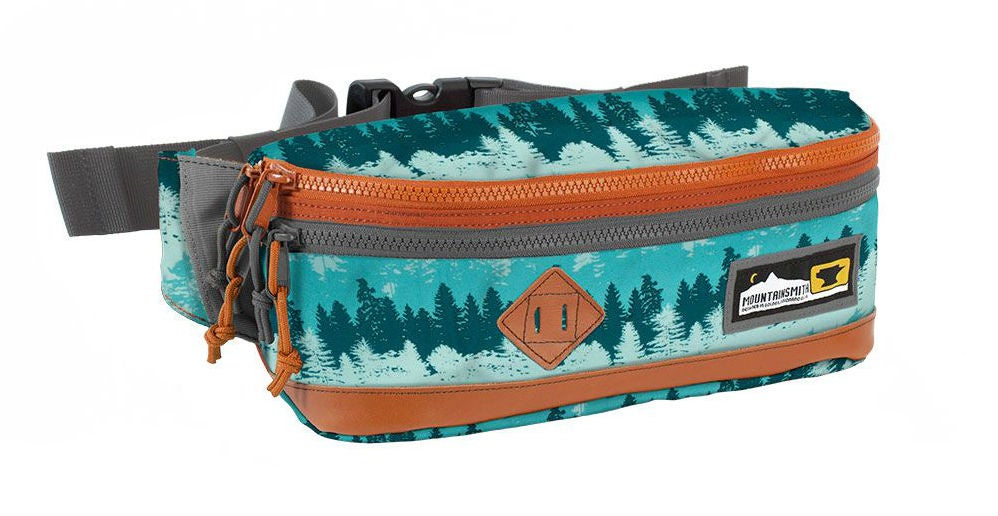 Buy Now: $25
Mountainsmith will celebrate 40 years in business in 2019, and they're still designing and producing their products in Golden, Colorado, where Patrick Smith first dreamt up better backcountry gear.
So let's all face it together. Fanny packs are great.
And if you do feel compelled to pair a Mountainsmith lumbar pack with white tube socks, we think that's cool, too.
Popular Articles: