These campfire safety tips are brought to you by Banner and Oak. Their snapback trucker hats make great campground accessories while staying safe in the wilderness.
---
A campfire is the proverbial heart of the camping experience. Providing warmth, light, and a way to cook your food, it fuels your adventure and helps you make memories. After all, many of us have experienced the peace and natural flow of storytelling and laughter that comes with gathering around a fire with people you love.
A poorly built, maintained, and extinguished campfire can cause a fire hazard, threatening land, animals, and other campers. As an outdoorsman and nature-lover, it is essential to know how to safely and responsibly enjoy your campfire. Use these campfire safety tips to ensure your camping party and the environment remain safe.
Avoid Wildfires and Protect the Environment with These 10 Campfire Safety Tips
1. Know Your Region's Fire Risk
Research the area you will be visiting as well as the wildfire risk map that is usually posted online by local state authorities. Dry, overgrown areas with high winds, like the forest areas of California which are impacted by the Santa Ana winds, are likely to have a higher wildfire risk than damp, temperate locations such as coastal Washington state.
The amount of fuel or vegetation also impacts the risk of wildfires because they can cause a fire to catch and burn for long periods. Other factors affecting wildfire risks include a history of fires, the slope of the area, and the slope aspect.
Familiarize yourself with the regional campfire safety precautions and wildfire risk whenever you first go camping or are heading out into unfamiliar territory. Adhere to your park's regulations and, when in doubt, ask.
In drier states like Colorado, campgrounds may explicitly forbid or allow the use of fires. While M&M Campground near Boulder, Colorado allows campfires, many others in the state have to minimize campfire use due to a lack of water access.

2. Use the Pit
While a pit or fire ring isn't always available, it's always safer to use one whenever you have the option. This keeps the fire contained and also can make cooking much easier, as you can set a grill over the top of the pit for a convenient outdoor stovetop.
If pits aren't provided, create your own by clearing a 10-foot area and surrounding the pit with rocks. Never build a fire on grass.
3. Choose Your Fire-Building Method
If it's your first time out camping or you feel you may run into adverse conditions, choose your method of fire-building ahead of time. This can help to make your fire as safe, comfortable, and efficient as possible.
For instance, the Swedish torch method allows you to set up a fire on a vertically-placed log, which enables you to build a fire in otherwise wet and inhospitable conditions.
If you're camping at Moraine State Park campground in western Pennsylvania, you probably are familiar with the joys and struggles of a lakeside temperate forest.
However, some of these weather-beating fire-building methods take special tools such as a saw for the Swedish torch, or some practice.
4. Obtain and Store Your Fuel Safely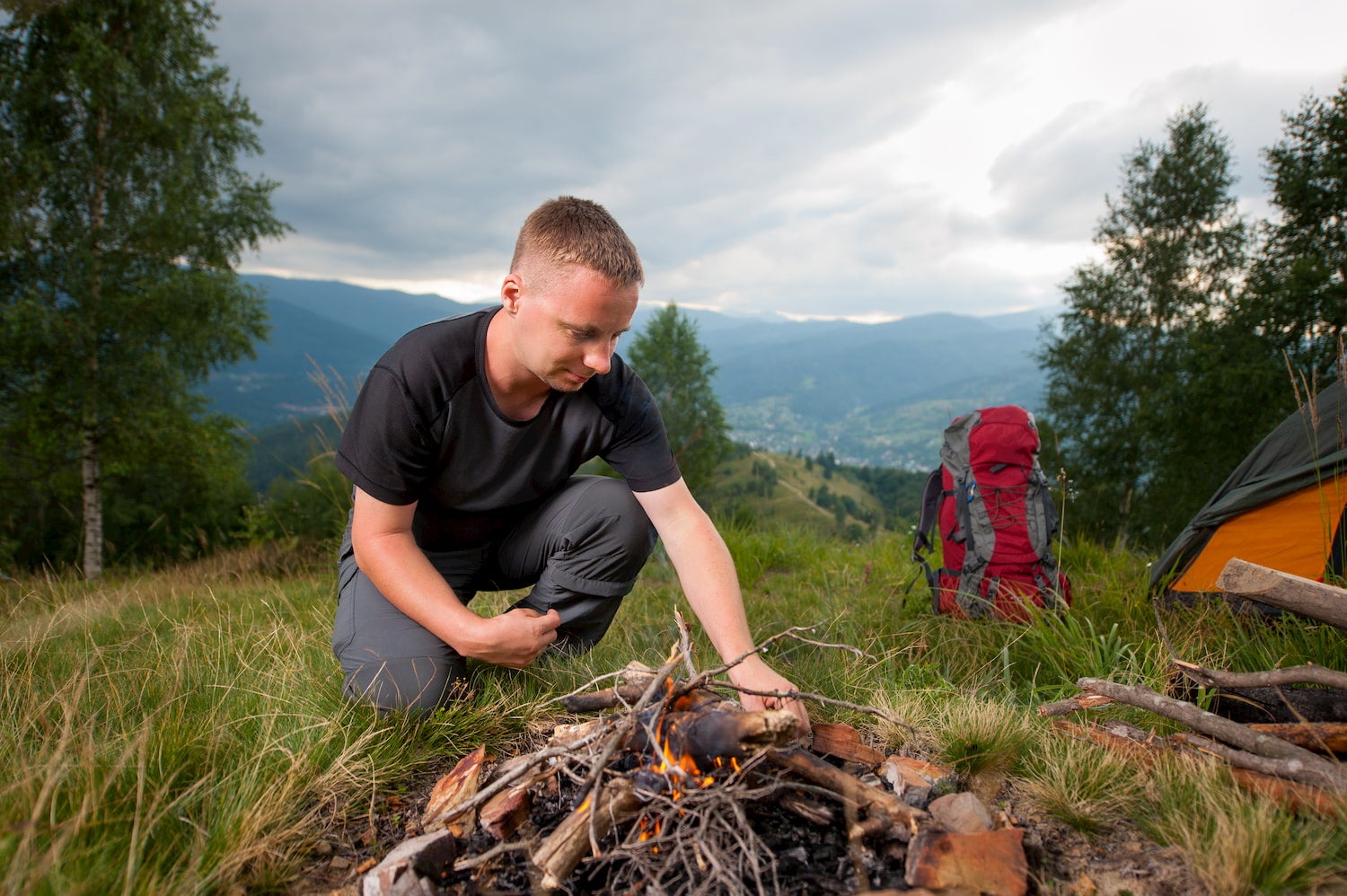 Don't store your woodpile too close to the campfire. Store your wood under a tarp to keep it dry. If the weather forecast is calling for heavy rain, consider stacking your wood on top of a tarp, which prevents water from seeping into the wood from underneath.
Use local wood to avoid bringing foreign insects and diseases to the local natural area.
5. Dispose of Fire Starters Responsibly
If you use a match to start your campfire, either throw it into the fire or douse it in water. Do not throw it into the woods or off to the side, as the tip can still be hot and start another fire.
If you're bringing fuel such as lighter fluid, store it far away from the fire and use it responsibly. Watch for any leaks or other ways in which the fuel could ignite.
6. Don't Go Too Big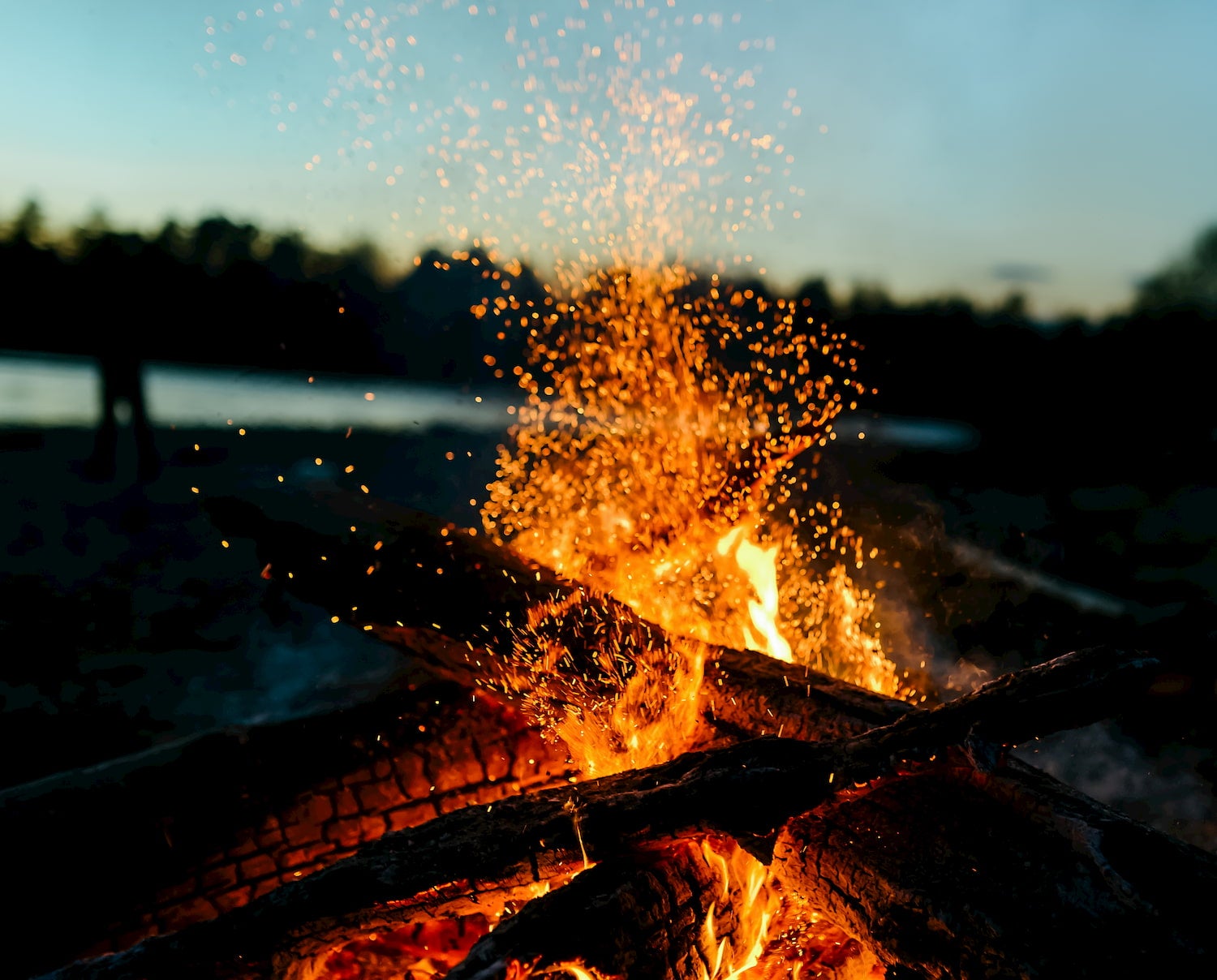 Big fires tend to burn for longer, throw more sparks, use more fuel, and can be more dangerous. You will likely spend more time maintaining these kinds of fires, and if you don't watch them closely, they could quickly spiral out of control.
7. Keep a Safe Distance from Your Fire
Loose clothing and hair can be a hazard when you are cooking or stoking the fire, so be mindful of what you are wearing and tie your hair back.
Campfires are the leading cause of children's camping injuries, so teach your children about the danger of fire and how to stop, drop and roll in case they get too close to the flames and their clothes catch on fire.
8. Never Leave a Fire Unattended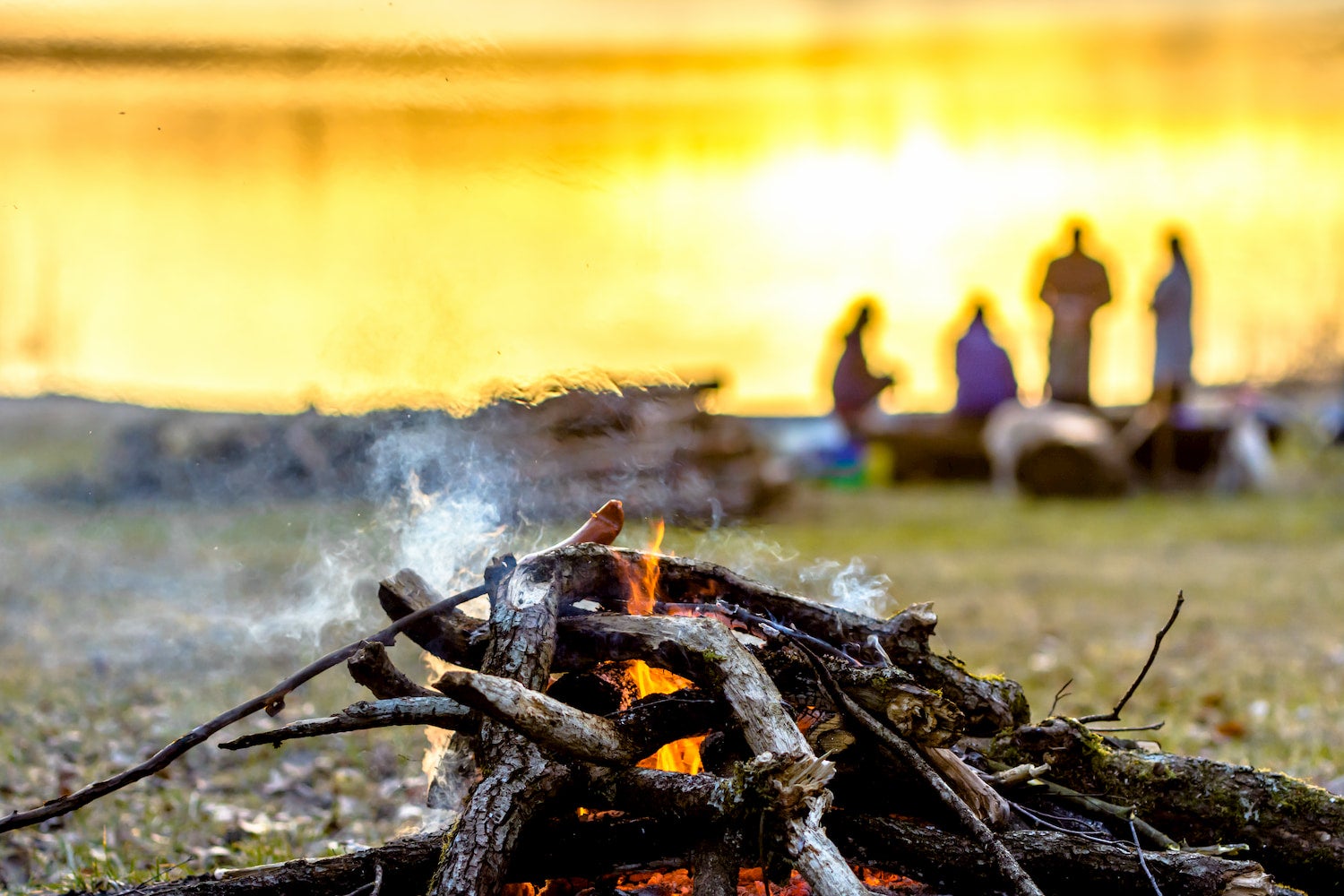 The most important rule of campfire safety is never to leave a fire unattended. Unattended fires can spark and spread, quickly causing damaging wildfires to the surrounding area.
Also, never leave a fire unsupervised throughout the night, as the sparks cannot only ignite nearby vegetation, but they can also pose a risk to tents and camping equipment. Campers may get burned or seriously injured in an unattended campfire blaze.
Items should be set at least 20 feet away and upwind of the fire to minimize the risk to surrounding camping equipment.
9. Keep Water Handy
Keep water nearby in case the fire gets bigger than you anticipated. Many experts recommend keeping a big jug near a fire. This can help stop an excited fire from getting out of hand.
10. Put the Fire Out Completely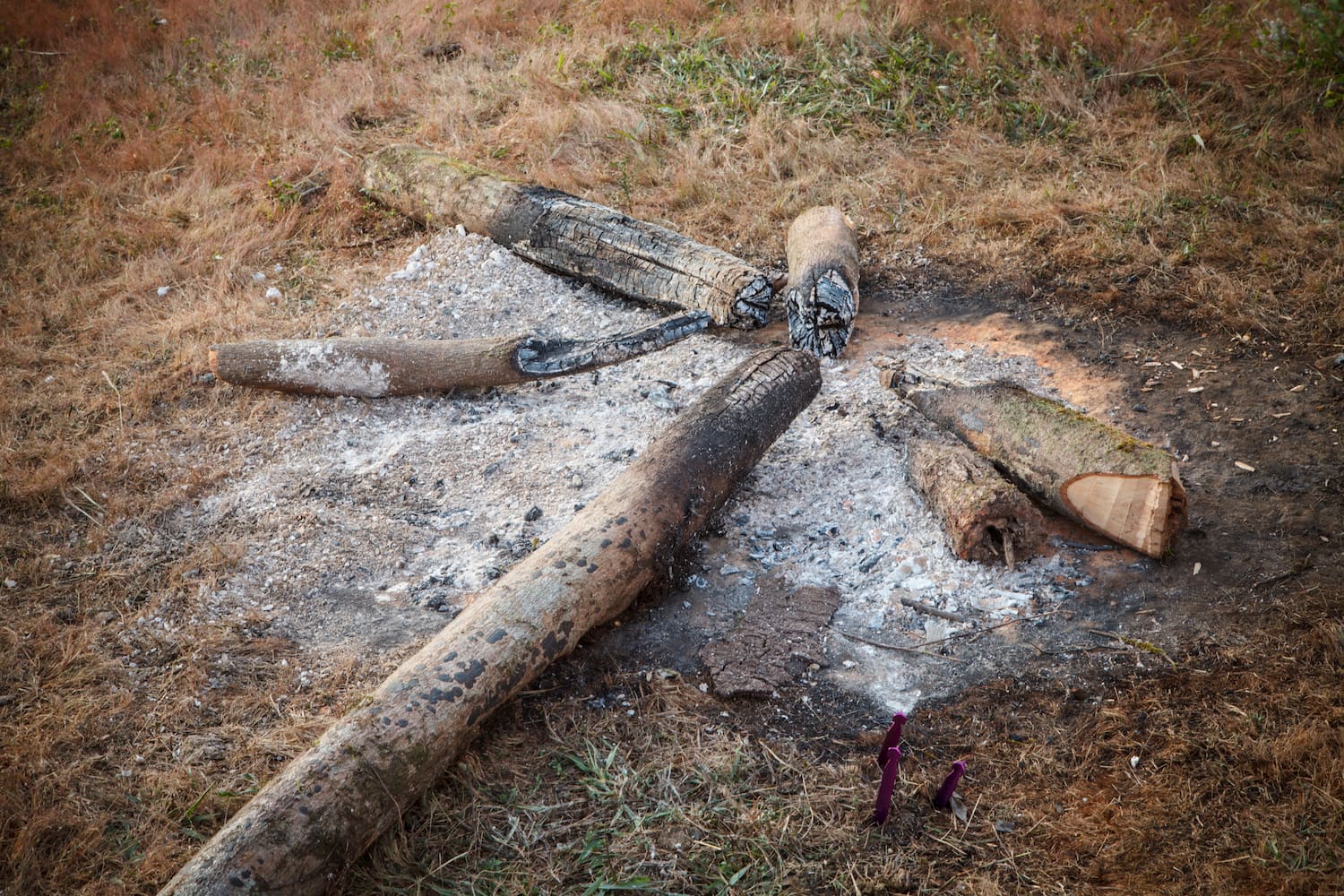 When you're done with your campfire, put it out. Soak the coals, as well as the ground immediately around the coals. Many people also keep a bucket of sand or dirt nearby to smother the fire at the end of the evening. Sand and dirt eliminate the oxygen, which fuels a fire, making the fire die down quickly.
Fully bury the fire and stir the sand or dirt into the embers to keep the fire from reigniting. Wait until all signs of the flame and smoke have disappeared before you leave your site.
Final Thoughts
Camping should be a fun and rewarding experience, and these campfire safety tips can ensure your next trip is not only fun, but also safe. Enjoy reconnecting with nature, while also protecting it from unnecessary wildfires.
---
This article is brought to you by Banner and Oak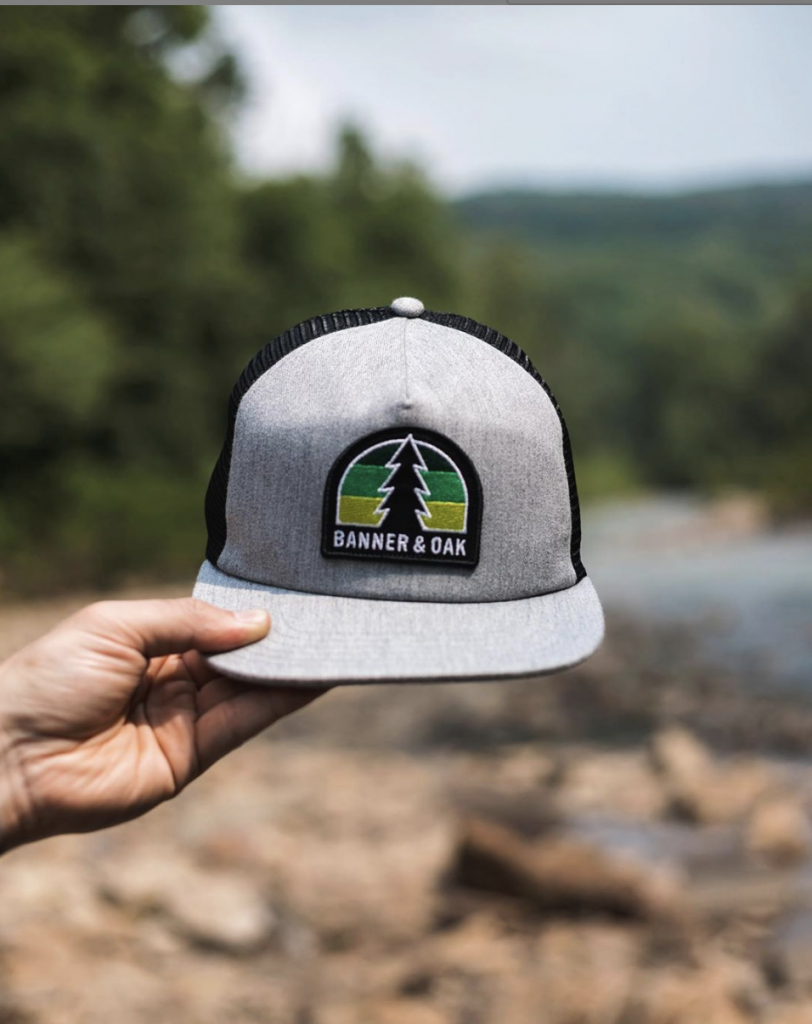 Pick up any of their snapback trucker hats for your next camping trip!
Popular Articles: