This article was brought to you by GCI Outdoors whose outdoor chair with a canopy will be perfect for blocking the sun the deck, dock, or beach along America's Great Loop!
---
America's Great Loop is an ambitious boating waterway, circumnavigating much of the eastern United States and reaching up into Canada in a circle that totals 6,000 miles in length. As far as water adventures go, this one tops bucket lists, exposing boaters to a variety of challenges and scenery.
This expedition of a lifetime regularly takes adventurers 9-12 months to complete. However, if you have a serious need for speed, the entire trip has been completed in as little as 2 months.
What is America's Great Loop?
America's Great Loop is made up of continuous waterways including the Atlantic Intracoastal Waterway, the New York State Canals, the Canadian Canals, the Great Lakes, the inland rivers, and the Gulf of Mexico. The main route takes you through the heart of the midwest, down to the Gulf of Mexico, across Florida via rivers, lakes and canals, up the eastern seaboard, and then ultimately turning west to come back around the Great Lakes.
But the loop is flexible and full of options, which means that this is just one of many suggested routes.
Alternative routes take loopers through New Orleans, the Florida Keys, and even a few popular detours into Canada and The Bahamas. If you've got the time, energy, and the vessel to handle it, America's Great Loop can extend to over 7,000 miles and include some stretches in the open ocean. Even in its most succinct form, you're likely to pass through at least 15 U.S. states.
Learning From Other Loopers
Obviously, this is not the kind of trip you do on a whim. Any and all aspiring loopers would be wise to learn from those who have gone before. Enter the "looper" community. A passionate online community of people who are dedicated shepherds for aspiring loopers. Their packing lists and route suggestions alone could save you from running into trouble in the middle of your journey.
Check out this interactive Great Loop Map, which is a free resource from the folks at Captain John's "Super Loopers" website. This is a must-visit website for all future loopers, as it's entirely dedicated to information that will help you have a safe and fun trip around the loop.
Despite the extreme distances and sheer amount of time required to complete the journey, America's Great Loop is actually considered one of the safest long distance boating trips you can do.
On a typical route you will regularly pass through cities and towns where you can restock on supplies and have easy access to other land-based conveniences. Plus, you will never be far enough from the shoreline to lose sight of land. This aspect of the journey helps quell the fears and worst case scenarios that may have already started running through your head.
Routes & Recommendations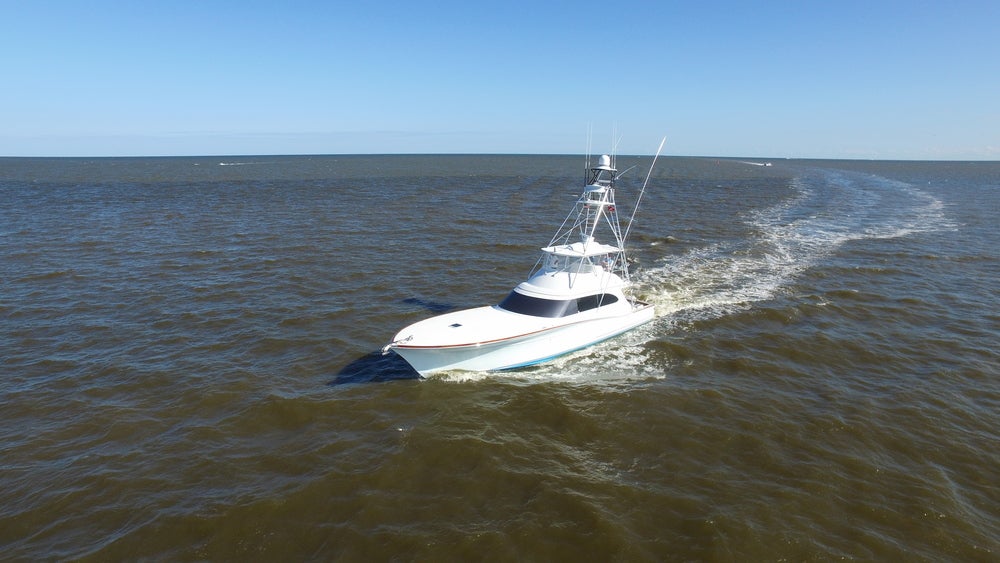 There are a few general principles that are agreed upon by the looper community. First and foremost; there is no right or wrong way to complete the loop. There's also no set amount of time it should take. A common talking point amongst loopers is that completing America's Great Loop is a personal journey that should be enjoyed at whatever pace you prefer.
Despite the emphasis on proceeding at your own pace and not following any one specific route, there is a consensus among loopers about when you should tackle each major leg of the loop. As well as a consensus on what direction you should navigate around the loop.
Traveling the loop in a counter-clockwise direction will make for a more efficient trip; this way you can use the river currents to your advantage when you're traveling south through the midwest. Because no one wants to fight up the Mississippi River when you can just as easily float down it.
To avoid harsh winter weather and icy conditions, you should try to traverse the Great Lakes and anything near the Canadian border during the summer.
To avoid hurricane season during the summer months, it's recommended that you travel through the Gulf of Mexico and across Florida in the winter.
Shoot for a spring journey up the eastern seaboard so the warmer weather starts rolling in when you're reaching the northeast section of the loop.
These tips fit with the most common timeline of an approximately 12-month round-trip voyage.
Highlights Along The Trip
With 6,000 miles of waterways ahead of you, you're primed to pass by an astounding number of stop-worthy landmarks. Here's just a handful that you might want to make some time for.
---
This article was brought to you by GCI Outdoor.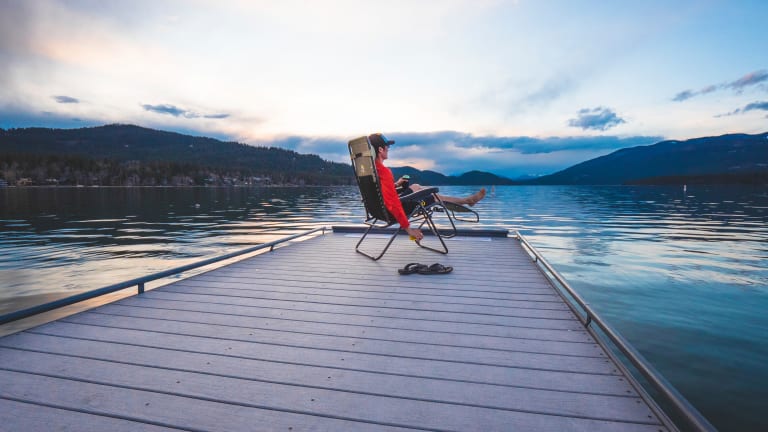 Check out their chairs today, ideal for both camping and and lounging on the boat!
---
Related Campgrounds:
Castle Rock Camping, Oregon, IL
Twin Pines Campground, Hanover, MI
Holly Shores Campground, Cape May, NJ
John Pennekamp Camping, John Pennekamp Coral Reef State Park, FL
Flint Creek Campground, Wiggins, MI
Van Buren Campground, South Haven, MI
Falling Waters State Park, Chipley, FL
Popular Articles: